Despite riding the momentum of a well received debut LP, RAC is emphatically not working on his sophomore album. André Allen Anjos, the founder and now sole member of the remix artist collective he started in 2007, is putting in plenty of hours in the studio, just over a year after the release of his first album of original material. But to hear him say it, Strangers was hardly his starting point.
"In many ways I felt like that was kind of my sophomore album," the Portland-based producer explains. For five years, RAC had publicly learnt his craft and proven his chops with his singularly warm, soothingly bubbly remixes of tracks like Kele's "Everything You Wanted," and he took those skills with him when he made the potentially perilous jump to original songs. "I was kind of sweatin' it for a while," Anjos recalls.
He needn't have worried, as his pop instincts and Rolodex of collaborators made Strangers a success, with peppy songs like the Kele-featuring "Let Go" and Matthew Koma-starring "Cheap Sunglasses," struck a delightful chord. Proving himself as an original artist took some of the stress off Anjos — the external stress, at least. "Internally, I put immense pressure on myself, that's just my personality," he says.
Now, Anjos is using the freedom his "first" album's success granted him by holding off on making a follow-up. RAC is going independent following a healthy relationship with Interscope/Cherrytree Records for Strangers, and he released his first new material earlier this month, the new wave-tinged summer shoutalong "Back of the Car." For now, the freewheeling single will remain just that.
"I was trying to figure out how I could keep myself happy and keep the business going," Anjos explains. "And the idea was, now that we have this freedom to kind of do whatever we want, let's just do singles for a while." While Anjos, a self-described "product of a time when the album was sacred," put a lot of effort into the flow of songs on Strangers, he found that listeners pick and choose tracks and skip around. And while that might strike him as a little sacrilegious, it's liberating in its own way.
"I don't have to worry about [new songs] in context," he says. "I can just do something in a specific style and then maybe try something completely different, and that's okay." (Anjos expects that, after a period of new song releases every month or so — but don't hold him to that — some larger themes will emerge organically.)
For "Car," Anjos hit up Nate Henricks, an "old college buddy" who has been rolling in the underground lo-fi scene for nearly a decade, rather than some of the big names he collaborated with on Strangers. "He's actually one of the most talented people I've ever met," Anjos says. "It felt like a nice departure to work with somebody that you could kind of appreciate for the merit of the song as opposed to how famous they are." (Not that we should be surprised to see some big names pop up in Anjos' next couple tracks as well, as he's working with some "fairly well-known" people whose names he can't reveal just yet.)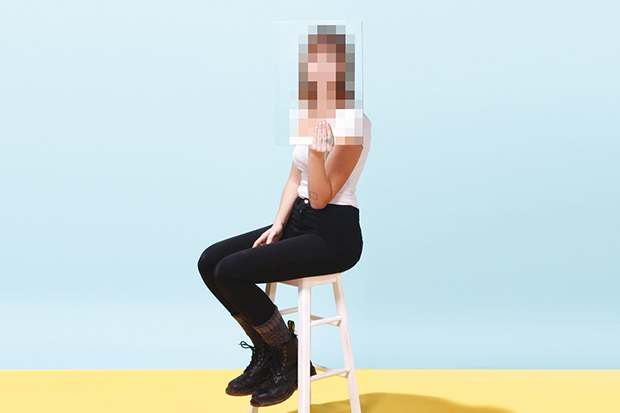 Anjos is also playing with sounds he hasn't typically delved into for his Strangers follow-ups. "Back of the Car" is a little more on the alt-rock side for RAC, while Anjos says the song he's planning as the second single will be a "lot more 8-bit sounding — like it came out of a Gameboy." And, surprising as it may seem to an RAC stalwart, Anjos has moved on from the trademark xylophone and marimba sound he developed while he was first working on Strangers in 2011. "That was sort of the palette that I had come upon," he explains. "I'm kind of into other things now."
Still, despite the experimentation that his debut-boosted confidence and the opportunity his release plan allows, Anjo's top priority hasn't changed. "It's still pop music," he says. "I'm still trying to write songs that a lot of people will enjoy."