After his immense success with frontman Nate Ruess in fun. and then on his own as Bleachers, we shouldn't expect Jack Antonoff to slow down, and he won't. On September 19, he debuts his first annual Shadow of the City festival, to be held at the Stone Pony SummerStage in Asbury Park, NJ. Along with Bleachers of course, his co-headlining tourmate Charli XCX joins Vic Mensa, Cults, the Front Bottoms and How to Dress Well among others he handpicked for the event.
With his busy schedule of outdoor appearances, you wouldn't guess that Antonoff suffers from anxiety exacerbated by his obsessive-compulsive disorder (shared by his girlfriend Lena Dunham). The lifestyle of Port-o-San-dependent festival culture can get muddy and is seemingly in total opposition to a germaphobe's necessary self-care. You'd never know it from the way he's tackled stages with aplomb for over ten years, including crowd-surfing, which is a bridge too far for  many other OCD sufferers.
At Bonnaroo, Antonoff raced around in a Mets Jersey and put on one of the most high-energy sets of the entire festival; a true veteran of outdoor crowd-pleasing. The bandleader-turned-event-curator greeted SPIN with a fist bump (he doesn't shake hands) and spoke about how he gets through it it all, and how similarly-struggling fans can survive the great musical outdoors.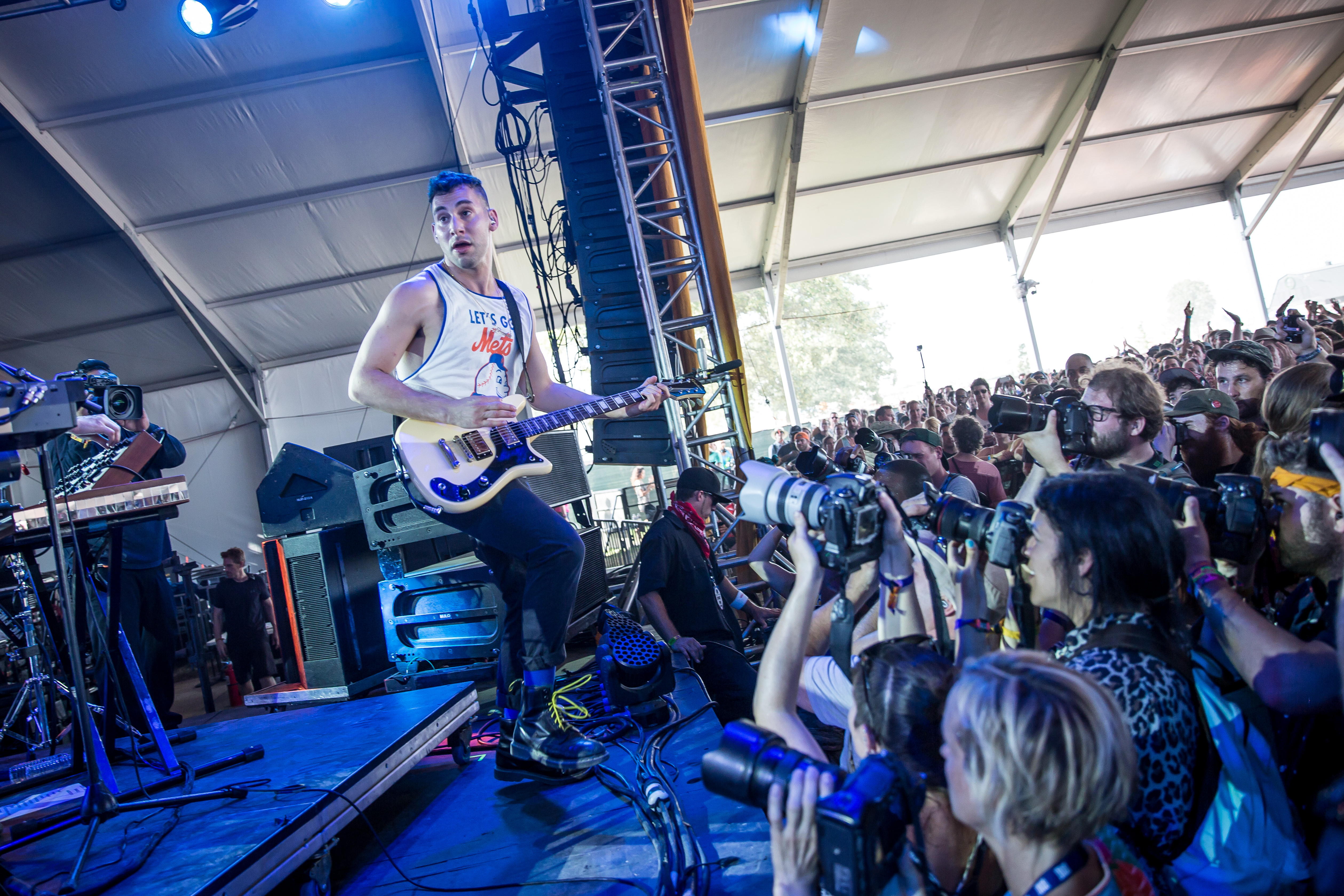 That was a great set, man.
Thanks so much, it was a good time. I was on my own planet there for a second.
Is that what normally happens for you at festivals?
Nope. This festival is different than any other because there are no casual fans. It's so far out and you go through so much to be here. At any other show you have like crazy fans, casual fans, [but Bonnaroo is] f—king ten thousand people going insane.
Second to only the Gathering of the Juggalos, maybe.
Yeah, I guess that would be the most dedicated, possibly. But this is a close second.
How long have you known you wanted to start your own festival?
My whole life. I think I was just always searching for how it fit into the cosmos of all the festivals out there. And looked at it like, "Well, certain festivals have gone corporate and there are other festivals popping up. So I wanted to start something that was small and really rooted in the concept.
Which is why it's firmly about New Jersey.
New Jersey is amazing group of people, so many great music comes from there because you grow up so bored. The opposite is the shoegaze s—t that comes out of New York, but we never get great shows there because of the radius clauses in New York City. Everyone plays in New York City so no one plays New Jersey. So I always wanted to do something down the shore, where my parents had a house down there growing up. Just curated by me, small, and place where you can celebrate like, the real spirit of Jersey.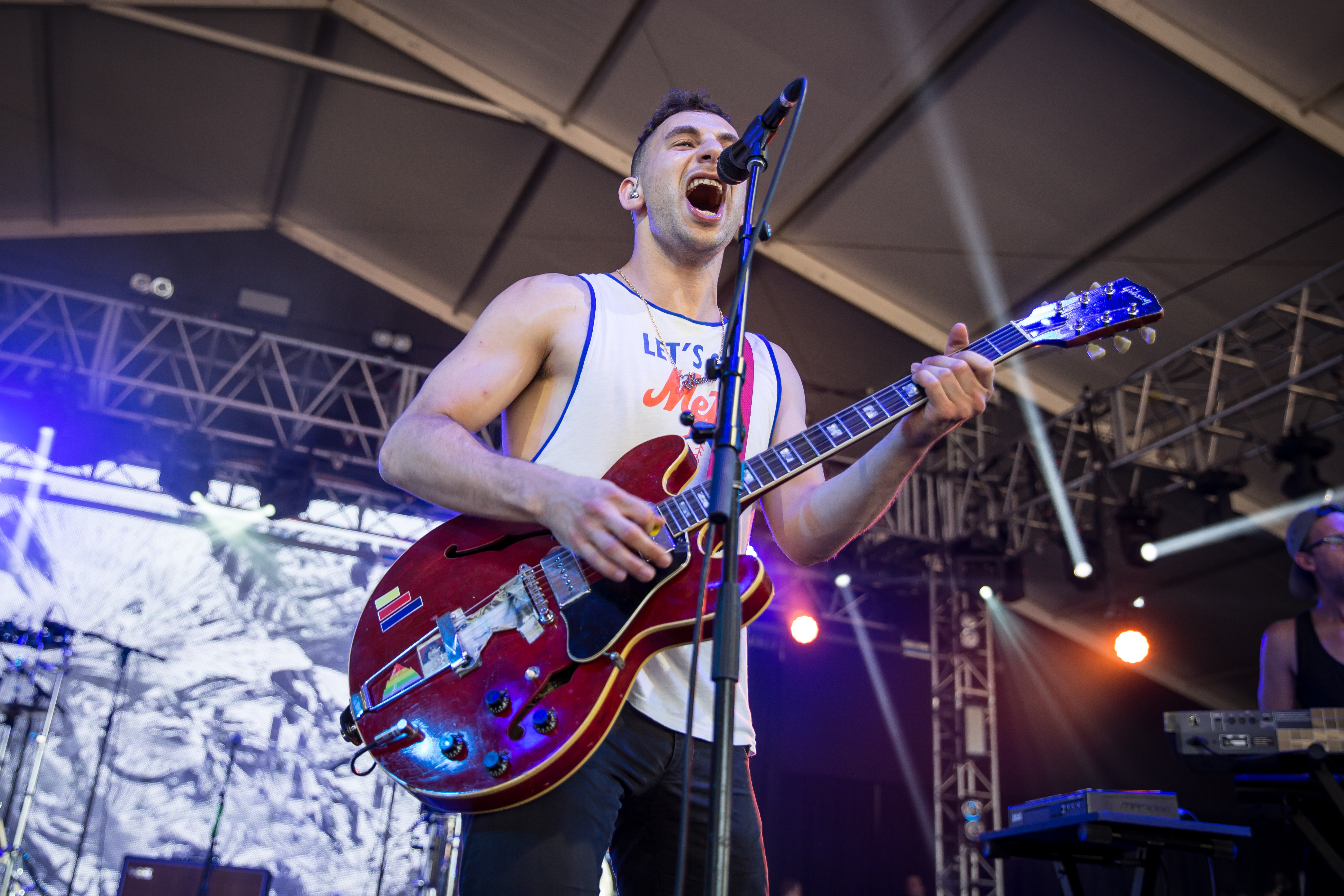 Is it a constant war for you dealing with your OCD at festivals?
My tour manager has a ton of Purell at all times and I have alcohol wipes all over the place. It's hard because I just dove into the crowd, and I was like wiping my whole body down. That is just kind of who I am. You know I am looking forward to my shower coming up.
Is it easier for you to not think about it when you're on stage?
Yeah, part of why it means so much to me about what I do, is most of the time I feel free of a lot of things that plague me.
How old were you when you realized that you cared more about that stuff than other people?
It shifted over time. I lost my sister at a young age [from brain cancer] and I was always sort of concerned with health. Then I had crazy pneumonia a couple years ago and I was in the ICU. Like is [germs] what I'm really worried about? No, I think what I'm really worried about are ideas of mortality. That's how I manifest. That's how I think about it. I try to keep it in check but you know, OCD is a funny thing.
So what is the most nightmarish aspect of doing a festival for you in that regard?
I like to be able to wash my hands as possible. I try to keep it in check. I just don't put my fingers in my mouth.
What kind of tips would you give to someone that wants to attend a festival and has similar struggles?
Alcohol wipes, you know. They just annihilate germs. Wipe down your phone, wipe down your hands. Just be crazy about it. Or don't be crazy about it and enjoy your life.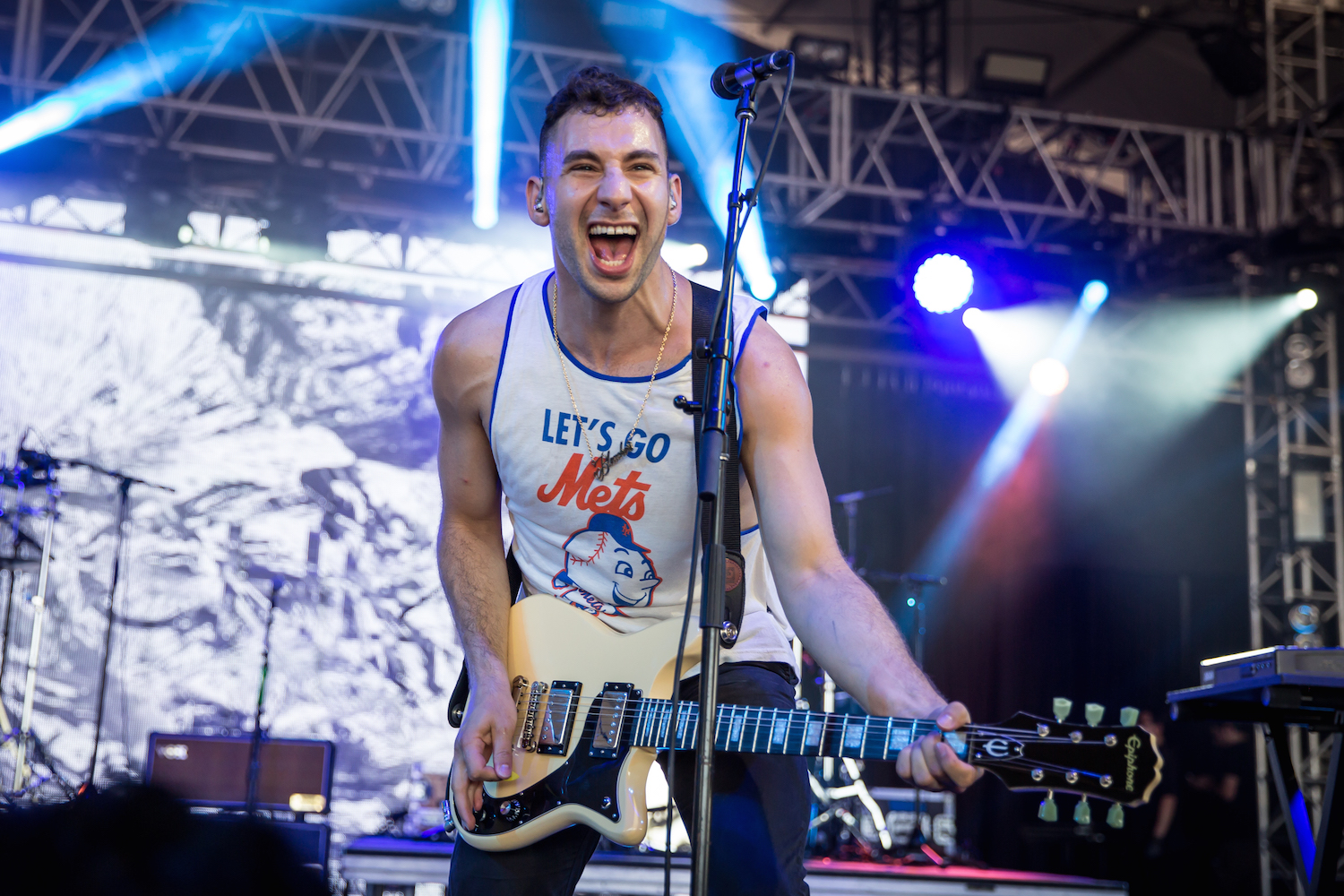 All photos by Jason Shaltz for SPIN.