SPIN spent this past weekend on New York City's Randall's Island, basking in the three-day glory of the Governors Ball Music Festival. Now in its fifth year, the annual showcase brought a weekend's worth of sugary pop snarl, bone-rattling bass, and more — not to mention Björk in a butterfly costume. Here are the best things we saw.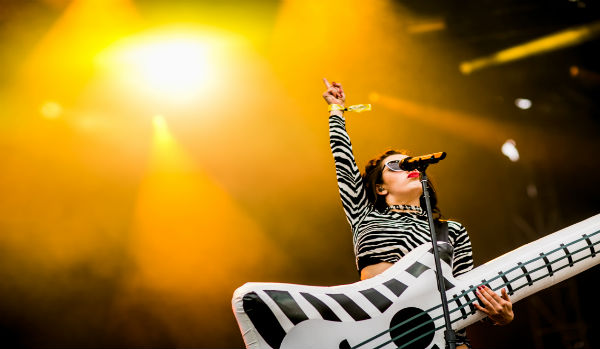 Charli XCX
She flashed the audience (bra on, thanks very much), "shredded" on a giant inflatable guitar, took her vocals to teetering highs, and commanded the thousands huddled around her altar to flip the world the bird. Charli's established herself as one of the most exciting pop stars of our days — her Friday set proved why, suckers. — BRENNAN CARLEY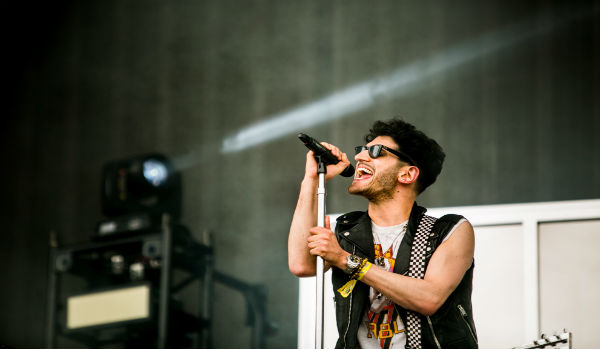 Chromeo
Chromeo's set took time to build — the first few numbers were just a tad dull, coasting by on good-but-wearing-thin "Hey, remember the '80s?" vibes. Then, suddenly, the familiar riff of Vampire Weekend's "Cape Cod Kwassa Kwassa," followed by the bemused voice of a game Ezra Koenig. That surprise guest-spot segued into a dynamic performance of their collaboration "Bonafied Lovin,'" and the rest of the performance was flush with a rowdy, unpredictable energy that lasted even after Koenig left the stage. Jealous? — JAMES GREBEY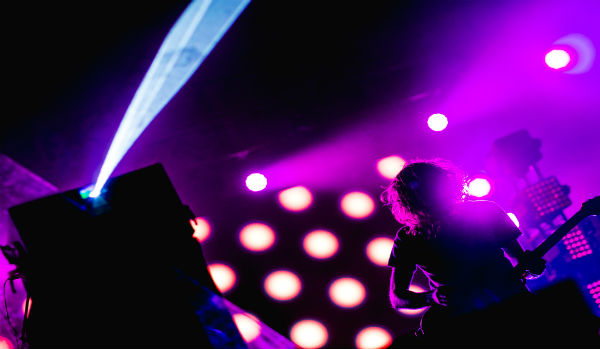 Ratatat
It's good to have Ratatat back. The Brooklyn neo-psychedelia duo don't have the most extensive bag of tricks, so there weren't a ton of surprises Friday night under the Gotham Tent, but amidst flashing lights and roaring lions (isn't "Wildcat" just the best?), we were all reminded that there really isn't anyone else who sounds like them. Their warped guitar riffs, which are confidently draped over percussive beats, sounded like a techno Salvador Dali painting, warping the day near its end. — J.G.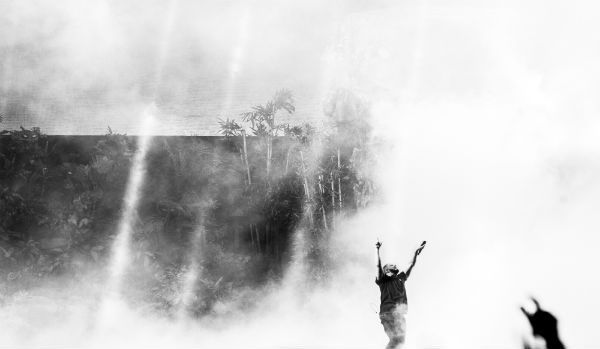 Drake
Rarely do festival headliners play so aggressively to their diehard fans, foregoing those who approach the sets as beginners, but Toronto's finest seemed to harbor no worries in doing just that. Running through the 212 with his hits — "Crew Love," "Take Care," even "Truffle Butter" — Drake balanced his crowning Gov Ball appearance with recent mixtape burners and feature verses from whatever he felt like playing, then ended with literal fireworks. While the night matched every other "Jungle" tour stop nearly punch for punch, the rapper treated his 90 minutes like they were brand new. — B.C.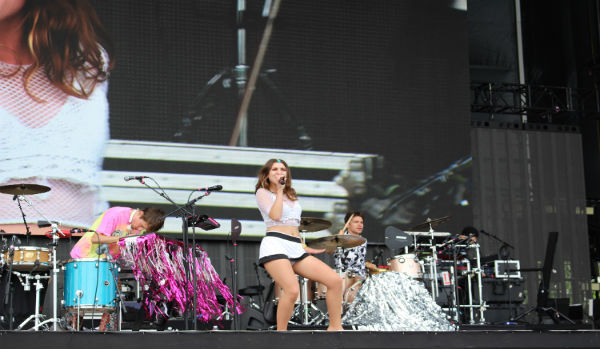 HOLYCHILD
An unexplained freeze on the lengthy line to enter Randall's Island left Saturday's opening set sparsely attended for the first several songs, but once the gates opened, people came running to catch some of HOLYCHILD's bratty energy. "Plastered Smile" was a spry highlight — an excellent kick in the pants to start Day Two off. — J.G.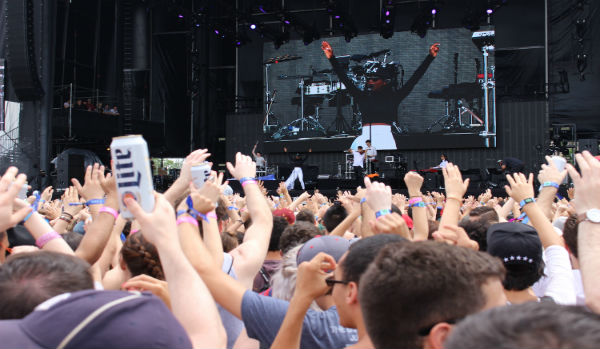 Clean Bandit
What a difference a day makes. The 2 p.m. main stage slot on Friday was marred by gross rain, and the boisterous Rae Sremmurd performance that was lifting soggy sprits took a bloody turn when Slim Jimmy sliced his leg open. But 24 hours later the sun was shining and Clean Bandit, with their exultant dance beats, glorious strings, and soaring vocals (including a guest appearance by the impeccable Alex Newell), were primed to take advantage of the weather. It was hard to care about anything but the moment — let alone the previous day's weather — when everyone was jumping up and down, chanting, "There's no place I'd rather be." — J.G.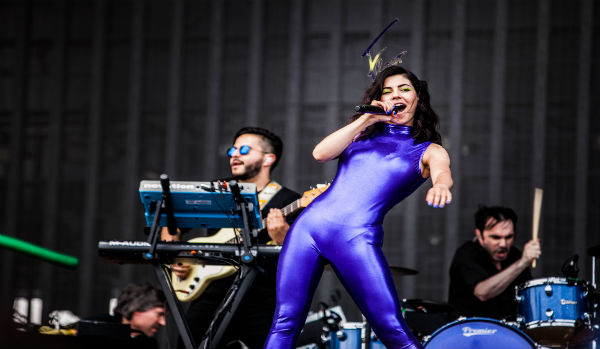 Marina and the Diamonds
Few performers all weekend had crowds dancing as furiously as Marina Diamandis, working a daring lavender catsuit and a now-signature Froot-scripted headpiece. Wandering into past highlights like "I Am Not a Robot" — one of the only all-crowd singalongs of the day — and "Primadonna," the Welsh star did more to prove her headlining worth than many of the weekend's actual headliners. Take note organizers: Marina is the future we don't deserve. — B.C.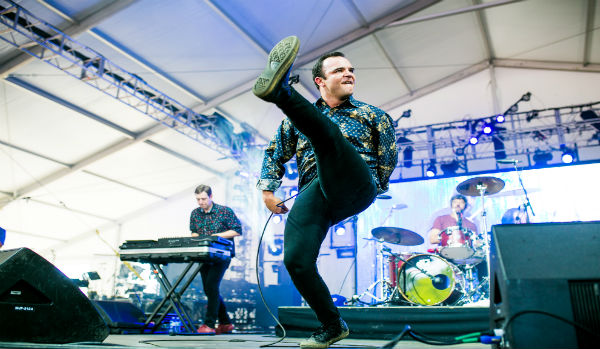 Future Islands
Samuel T. Herring bellows like a maniac, dances like a deranged person, and might be one of the sweatiest people working in music today. That combination should be at least a little off-putting, but instead it makes for a thrilling stage show/pick-me-up: part chest-beating bravado, part loose-limbed eccentric, part heavy-hearted romantic. The way Future Islands gave their all to Gov Ball was hypnotic and charming, a compelling invitation to the crowd to try and match Herring's level of enthusiasm. — J.G.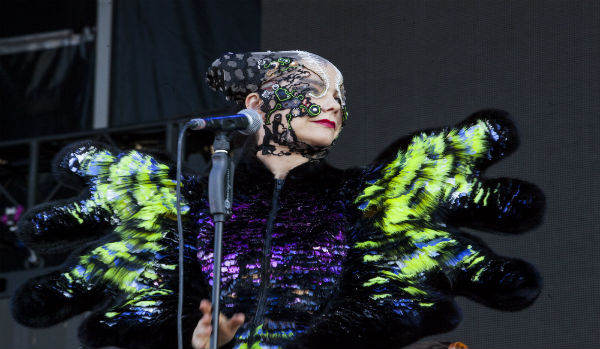 Björk
Flashes of brilliance, a register that knew no limits, and the inevitable ornate costume (it was a velvet butterfly dress, complete with wings), Björk put on every bit the spectacle one could've imagined. Though she played more to her fans than the festival itself — hi there, deep Vulnicura cuts, unwanted by the thousands standing there slathered in sunscreen — she brought enough requisite pomp and circumstance to the main stage (more fireworks!) to justify her set choices. — B.C.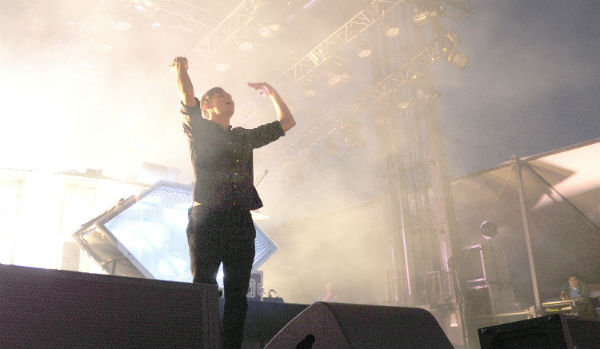 Flume
The Australian producer born Harley Streten didn't rest on his laurels like festival DJs so often do. Instead, Flume worked his turntables and drum machines with a feverish intensity, ceding the spotlight to Miike Snow's Andrew Wyatt on their new, hollowed-out synth-trap anthem "Some Minds." Closing by overlapping with Ryan Adams' set just one stage over, the 23-year-old nearly popped every speaker in his possession, the bass on his remix of Disclosure's "You and Me" blasting off in all directions. His was the fire Day Two most needed. — B.C.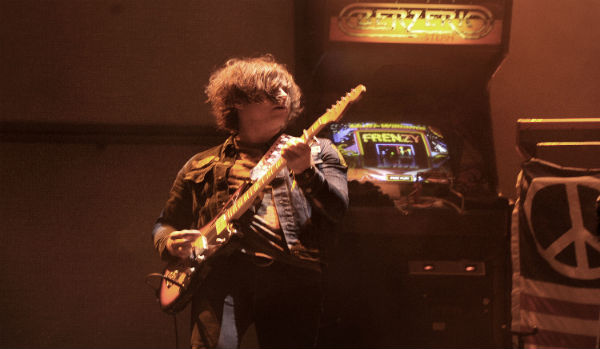 Ryan Adams
On at 9:15 and not a moment later — much to the horror of Flume fans still dancing to thudding beats just half a field away — Ryan Adams made sure to lob some shots at concurrent headliner Deadmau5 ("Try to make this song on your f—king iPhone!"), but more often than not, the singer-songwriter kept the focus firmly on his tightly wound tunes. Stretched-out renditions of "Gimme Something Good" and "Oh My Sweet Carolina" brought humanity to the shaggy-haired crank behind the muttering, though Adams didn't need much besides his golden-husked voice to bring his mass of followers to him. — B.C.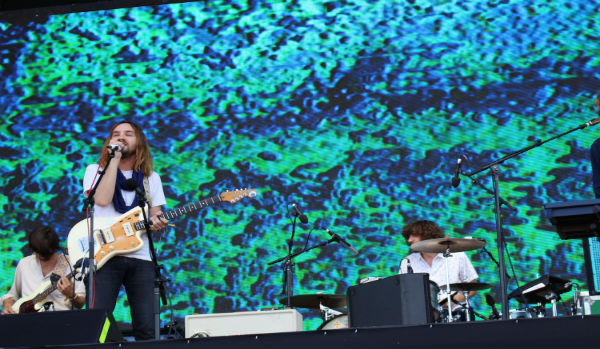 Tame Impala
With just several Important Crossover Songs under their belt (and a substantial batch of new ones still on the way with upcoming album Currents), one would think Tame Impala would have to do a bit of work to win over a main-stage audience. Not so: The Australian psych-rock heavies drew a packed crowd that was happy to daydream with LSDisco anthem "Let It Happen" off their upcoming release, and even happier when Kevin Parker and Co. dropped in favorites from 2012's Lonerism — the scuzzed-up bass on "Elephant" hit especially hard in person. This year, Tame Impala took Gov Ball's premium stage in late afternoon; don't be surprised if they're closing out the entire festival by the time of their Currents follow-up drops. — B.C.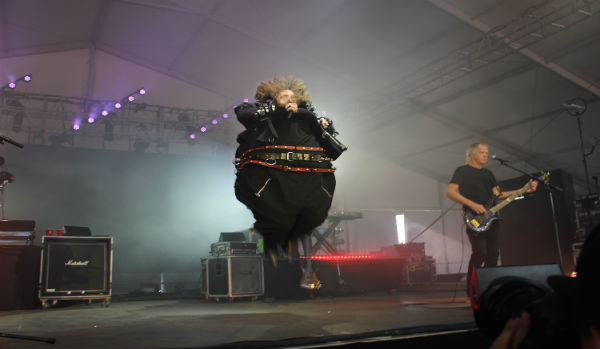 "Weird Al" Yankovic
"Weird Al" put on, hands down, the most entertaining show at Governors Ball this year. A big claim, I know, but think about it — because he's sort of playing covers (much, much funnier covers, mind you), every song has the energy of any other band's closing number. Combine that with a sharp sense of nostalgia, Yankovic's under-recognized musical chops, and an amazing array of costumes (a fat suit for his parody of MJ's "Bad," Jedi robes for "Yoda," and a beautiful beard straight out of "Amish Paradise,") and you get the most deliriously enjoyable set of the entire showcase, even if it was a little too visual for anybody trapped in the back of the crowd. — J.G.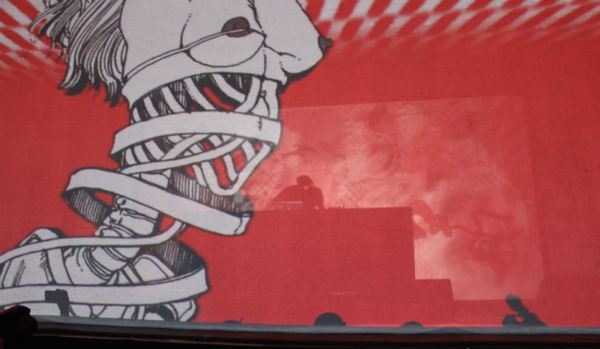 Flying Lotus
Sometimes FlyLo's spooky, cerebral production is a little too… spooky and cerebral to be any fun — which, as it turns out, is pretty important requirement for a music festival. Luckily, the avant producer knew what was up, and matched his electronic gloom with a whole lot of BOOM. Thudding bass and the best light show of the weekend (the glowing-eyed producer was between two screens lit with trippy projections) made for a worthy send-off as the sun sank past the Gotham Tent for the third and final time. — J.G.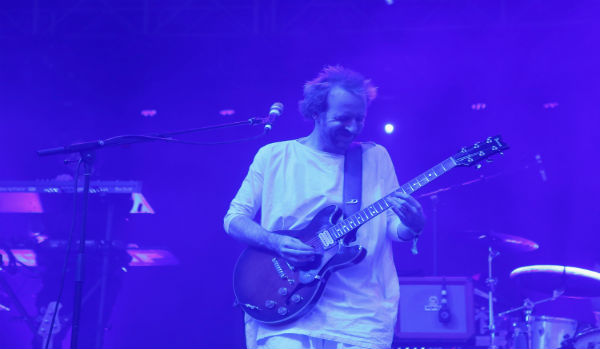 Hot Chip
Launching into their recent glitchy single "Huarache Lights" to start Sunday's penultimate set, Brit-synth outfit Hot Chip managed to turn around Sunday's snoozier vibe, trading out slower riffs for pulsating steel drums. The gents also utilized a neat vocoder for their singles with glossier, robo-tinged effects — "I've got something for your mind, your body, and your soul," lead singer Alexis Taylor howled metallically, "every day of my life." If only. — B.C.
Photos of Marina and the Diamonds, Charli XCX, Chromeo, Ratatat, Drake, and Future Islands by Walter Steven Vinces for SPIN; photos of HOLYCHILD, Clean Bandit, Tame Impala, "Weird Al" Yankovic, and Flying Lotus by James Grebey for SPIN; photo of Björk by Santiago Felipe; photos of Flume, Ryan Adams, and Hot Chip by Getty Images.