Best Coast's Bethany Cosentino Is Now Confident Enough to Wear 'High-Waisted Undies'
It's the swelteringly hot day of Best Coast's headlining performance at Brooklyn's Northside Festival, and frontwoman Bethany Cosentino is in the middle of explaining why the hazy title track off her new album, California Nights, isn't shoegaze. "It just sounds like there's a lot of effects on it," she says, pushing through a rack of clothes at a Beacon's Closet vintage store in the neighborhood. "To me it was more influenced by Led Zeppelin and Stone Roses, and Bobb [Bruno] says his guitar solo was inspired by Jane's Addiction and Dave Navarro. Oh —" She holds up a t-shirt emblazoned with a visual portmanteau of Marilyn Manson and Marilyn Monroe. "I like this one. The Hot Topic tag is still hanging out of it!"

Though Cosentino still appreciates the suburban mall staple — much-derided by the hipsters who probably used to shop there — her fashion sense has gradually evolved from the Brazilian blow-outs and tube tops she once favored to haute couture and high-waisted undies (but never gaucho pants: "That's not really my thing"). Best Coast's music, on the other hand, has followed a slightly different trajectory: Cosentino and bandmate/musical life partner/guitarist Bobb Bruno recorded their relatively tepid sophomore effort, 2012's The Only Place, with legendary songwriter Jon Brion — only to return to, while expanding upon, the homegrown jangle-pop about boys, beers, and weed that brightened 2010's Crazy for You.

She owes much of her stylistic and musical evolution to the mere passage of time: releasing her debut at age 23 and finding herself again at age 28. Of course, she adds, that could also be due to Saturn's return. "The planets realign to be where they were when you were born at age 27," she says, fingering what appear to be leather athletic pants she is not theoretically opposed to wearing. "It's a time of self-exploration and figuring out who you are and what you want. That's very much the zone that I feel like I'm in now."
1.Vintage Shopping on Tour
1/9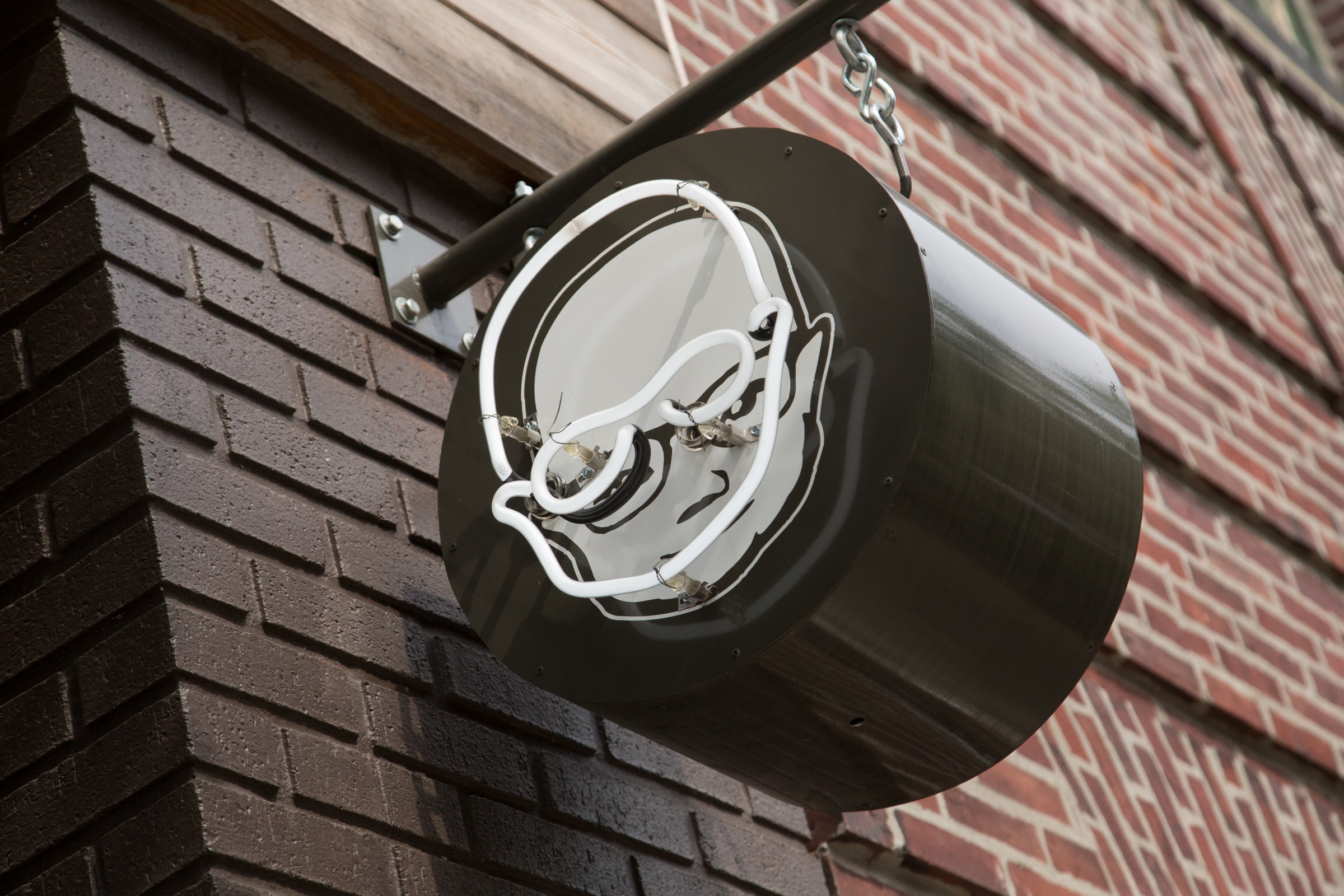 "When I'm on tour I usually try to relax as much as I can. On days off I'll go out in whatever city I'm in and I'll see if there's any cool stuff. Show days I'll exercise, shower, go backstage and just kind of sit there and watch movies until we play. I'm really boring. I'm not a cool rock star at all."
2.A (Stylistically) Better Bethany
2/9
"On this tour I brought a couple of pieces my stylist helped me put together, that I'm saving for the bigger shows. I wanted to wear one of them today but it's a long-sleeve thing with pants and I was like, 'I'll die out there, it's so hot.' She's like a hybrid of myself, and then she'll pull Celine pieces and like Chanel stuff for me. It's nice to have someone who will kind of help me look like a more elegant version of myself."
3.Who Wears Short Shorts?
3/9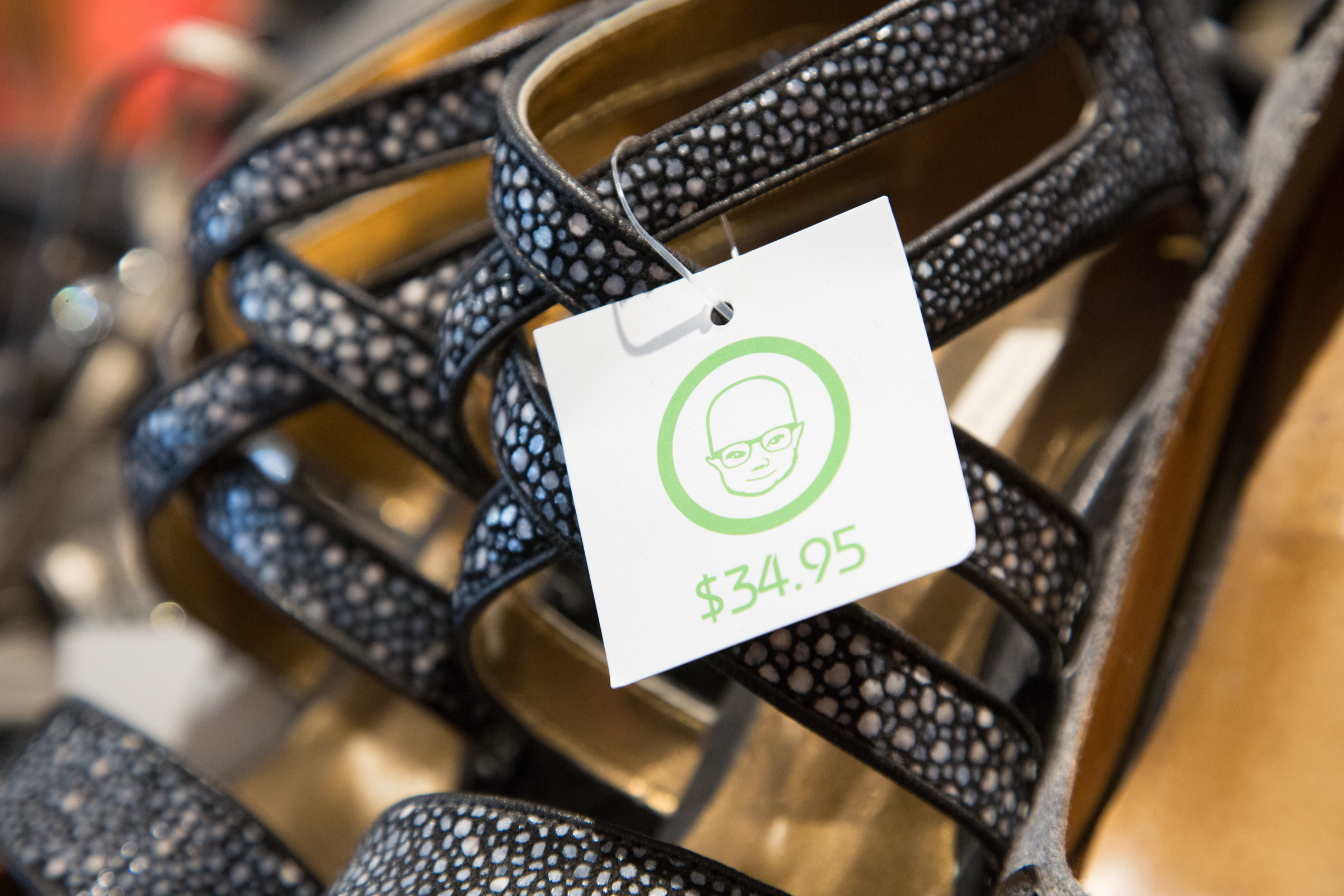 "What am I not into? I can really only wear short, high-waisted things. I don't look short right now because I'm wearing gigantic platforms, but I'm short, so if I wear something that's kind of knee length, then it just makes me look sort of weird. I would never wear orange. I've evolved a bit, but I still sort of dress very laid-back."
4.Black and Blues for Black and Blues
4/9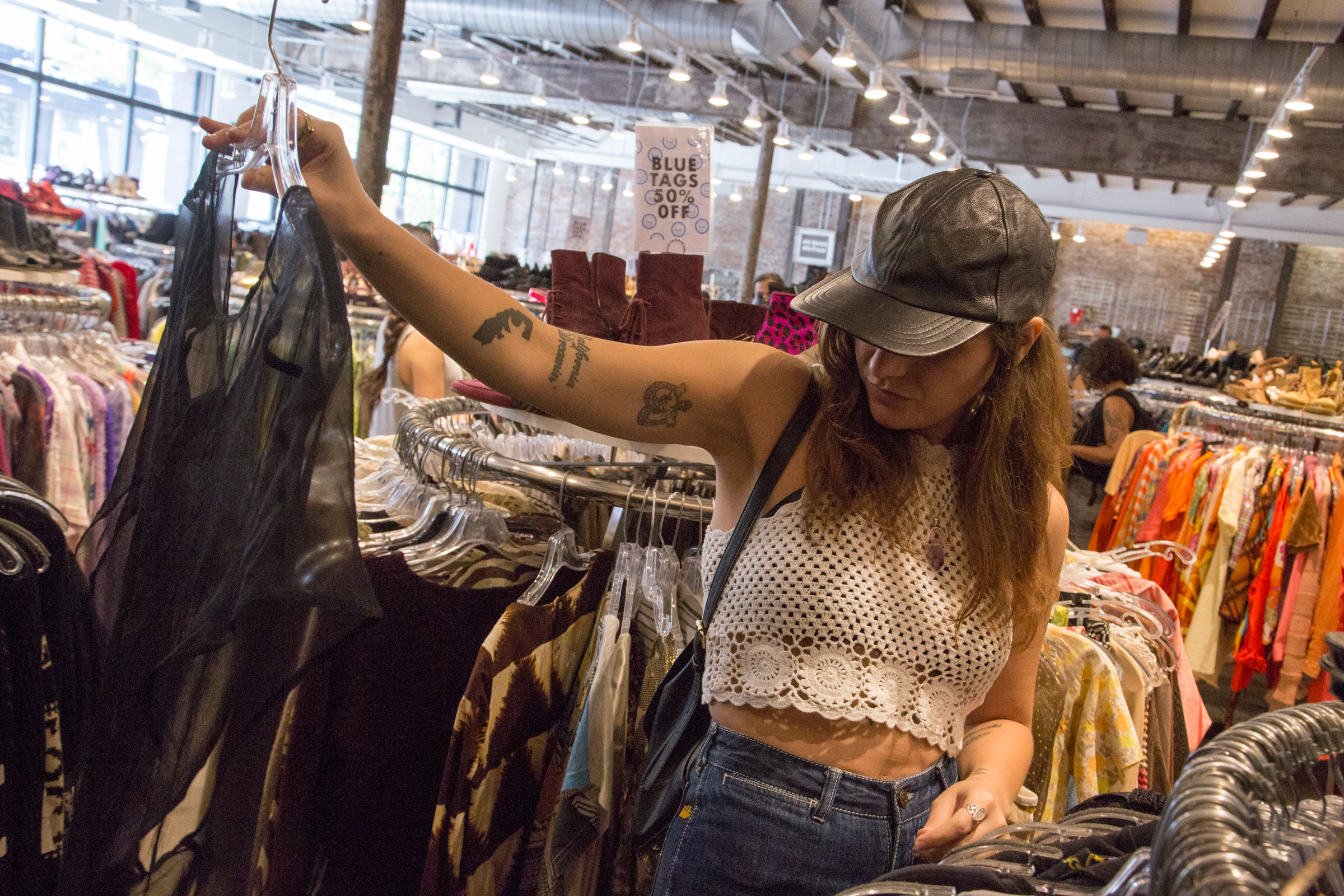 "I'm really into sheer stuff I can crumple up in my suitcase. I always do laundry before I leave for tour so that I can have everything out. Depending on the season, I'll figure out some staples to bring. Usually I bring a lot of shorts. I've been really into black and blue sheer tights right now, because they make my legs look nice, and hides these crazy bruises that I constantly have."
5.Bobb and B.C.'s Beauty Products
5/9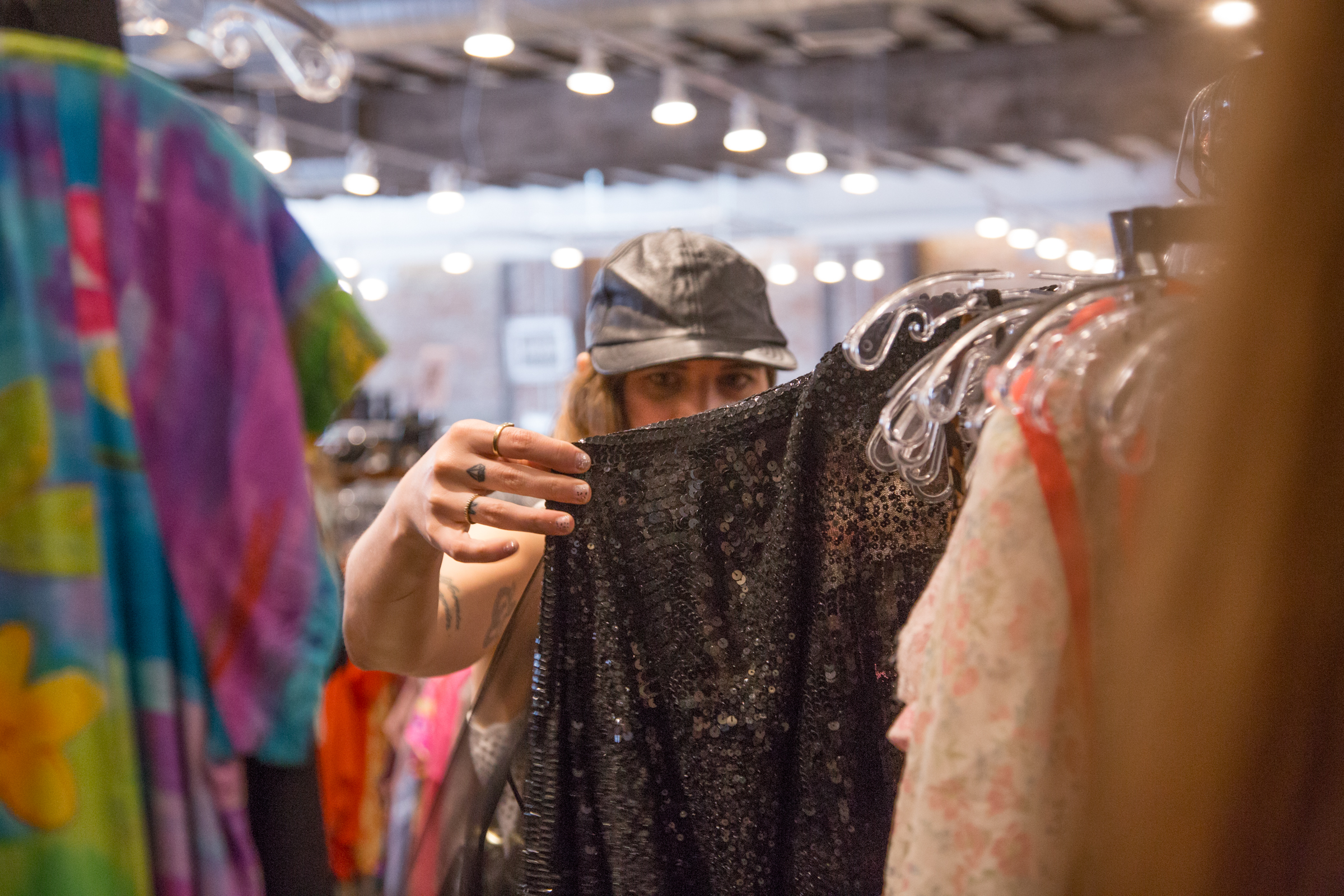 "Sometimes Bobb — he calls me B.C. — he'll be like, 'B.C. that's a really nice outfit.' He's getting into some of my beauty products. I have really frizzy, wavy hair, and so does Bobb, so I filled up a travel-sized bottle with [WEN Shampoo] and gave it to him and he tried and he was like, "I'm obsessed." I'm also into Bliss products, and he got a Bliss body wash the other day. He uses my face wipes at the end of the night."
6.Take a Step Back... and Headbang
6/9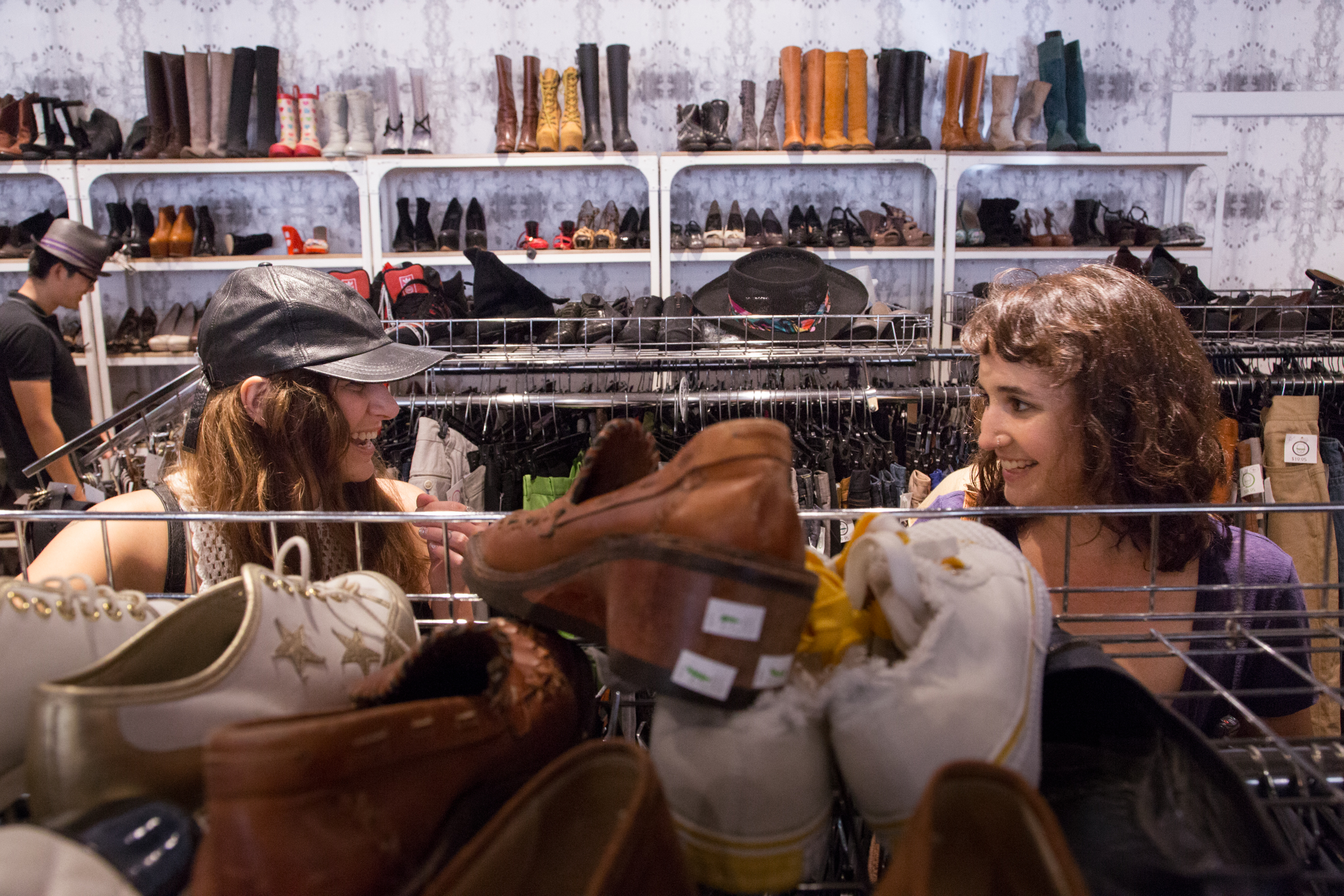 "I've been doing a lot of headbanging, a lot of hair in the face. It's been fun. It was knowing that I didn't have to be directly in front of the mic the entire song; I used to cram a ton of words in my old songs, so I never had the chance to step back from the mic. Now I have a lot of those opportunities. So when I'm away from the mic I'm like, 'I'm just going to flip my head, or do something.' I've always thought Bobb looked so cool doing it."
7.Making Weird Noises with the Doobie Brothers
7/9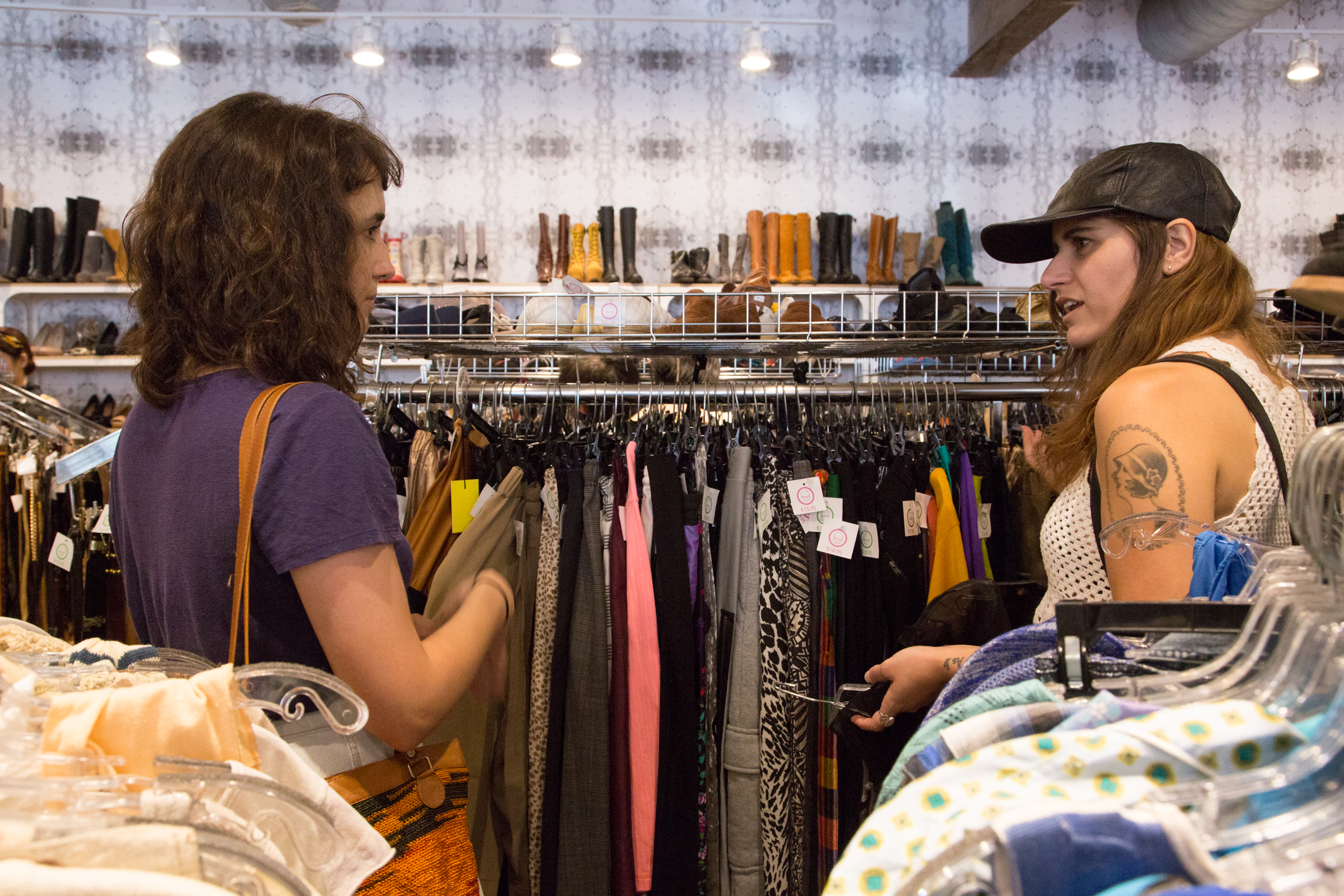 "I don't write on tour because I want to be able to make stupid noises and play the wrong chords, and I don't like when people can hear me do that. I have a music room at my house with all my guitars and gifts I get from fans on tour. I have a lot of Fleetwood Mac posters and a lot of records that were meaningful to me framed up on the wall: the Four Seasons, the Doobie Brothers, Bobby Gentrie."
8.Don't Sing, I Know What You're Thinking
8/9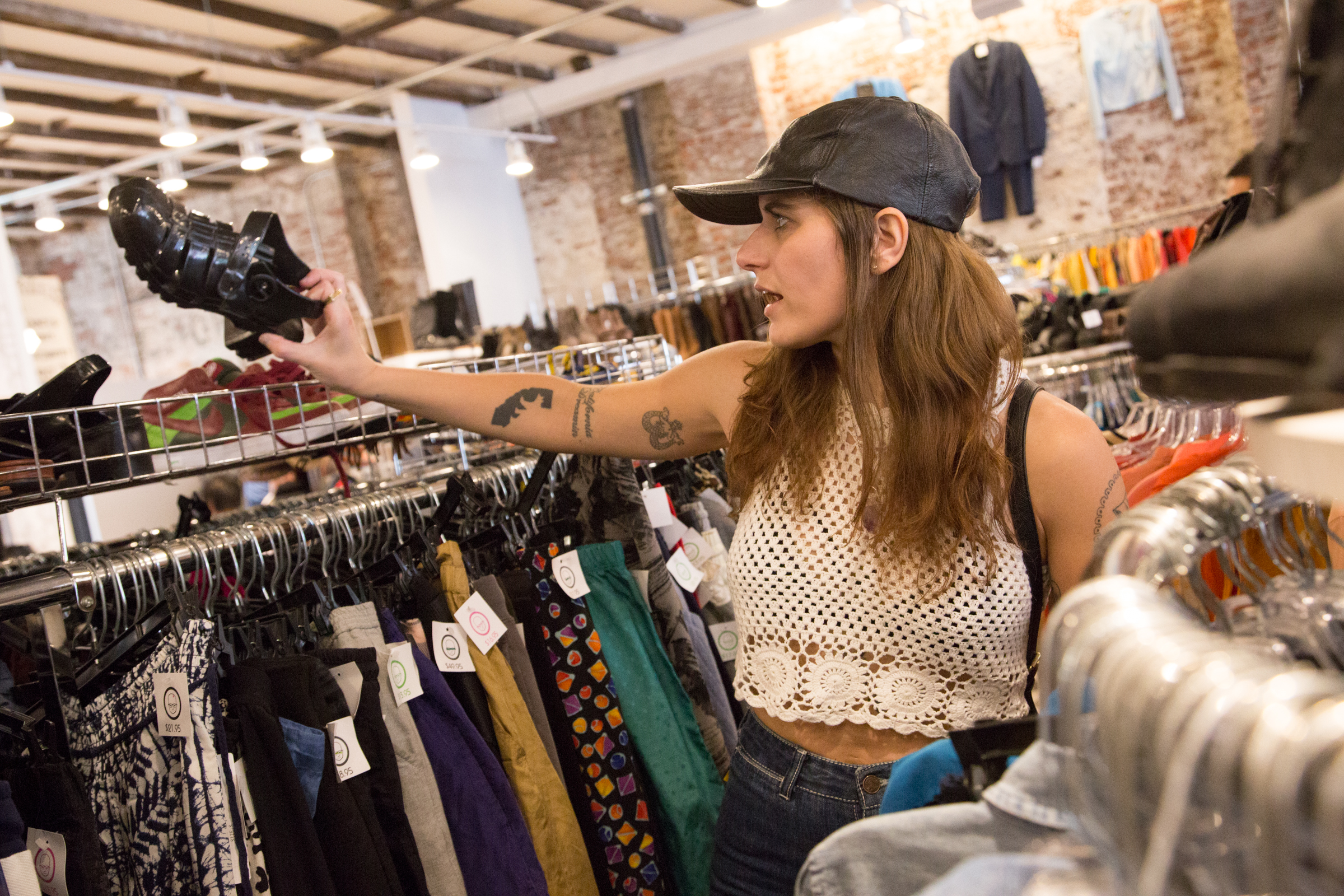 "The way I write is very stream-of-conscious. I don't think too much, I just sit down and write and whatever comes out is what comes out. But going back and editing things made me be like, 'I feel like I crammed too many words into that sentence, I'm going to take a couple out.' When we were recording with Jon Brion, he was like, 'You don't give yourself breaks in your songs. You're just constantly singing.'"
9.Selena, Not Selena Gomez
9/9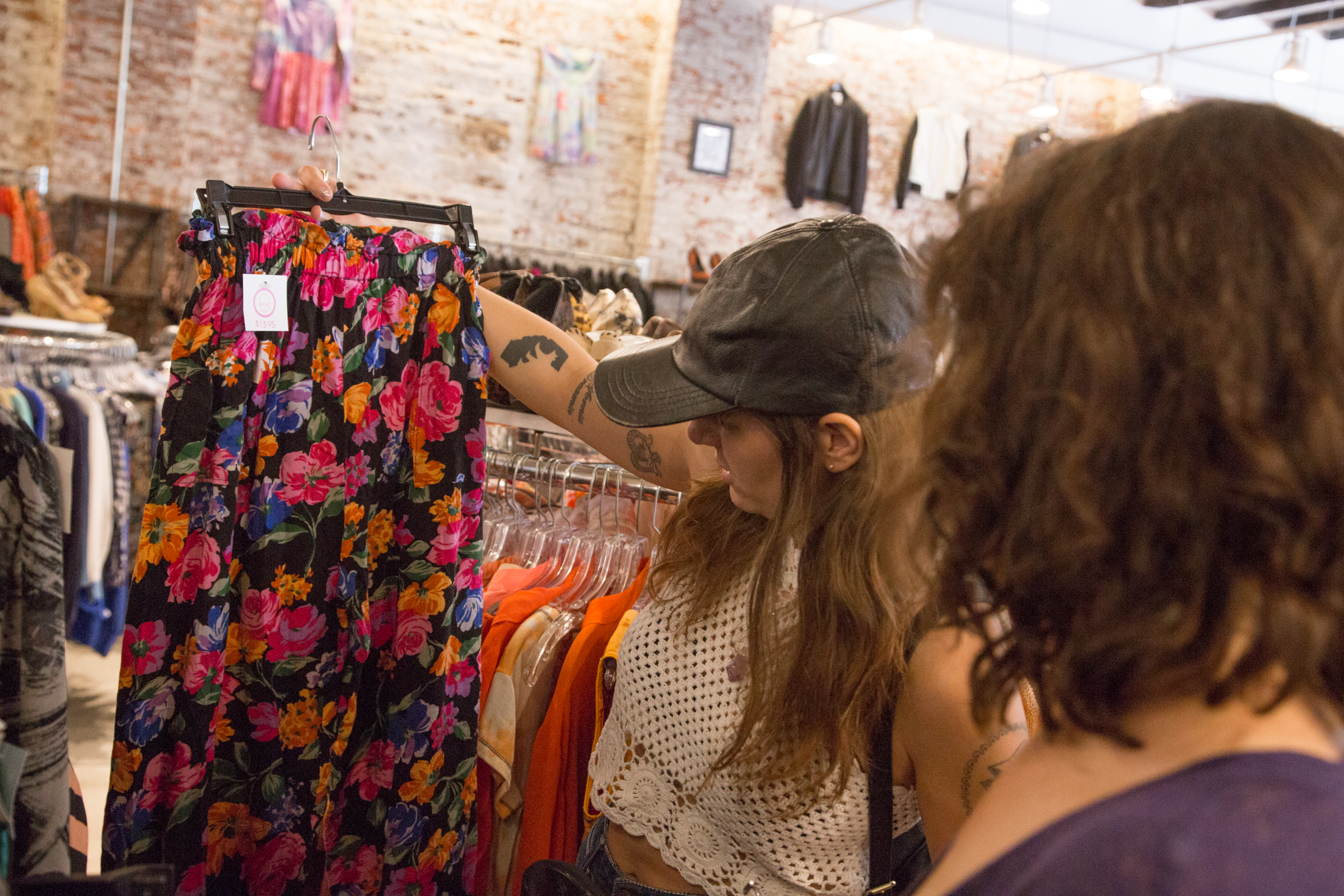 "Lately I've been kind of really into Selena's style. Not Selena Gomez. One of my overall long-time running style icons has always been Stevie Nicks, and that kind of witchy vibe, even though I don't really dress like that. I like to dress however is comfortable. Today I walked off the bus and I was like, 'It is hot as hell. I am going to wear the least amount of clothes that I can while still being dressed.'"