SPIN Rating:
Release Date:
March 31, 2015
Label:
Columbia
The first thing people might notice about French electronic producer Madeon (real name: Hugo Pierre Leclercq) is that he's only 20 years old. But that fact shouldn't distract from Leclercq's achievement: His debut album as Madeon, Adventure, is both bright-eyed and entirely conscious of its place in its creator's personal history. The 12-track LP is, essentially, a teen-aged memoir assembled by someone still basking in the afterglow of his adolescence.
"You're On," Adventure's first real song (excepting the brief intro track), glistens with exactly the sort of slicked-back beats and bass that EDM-friendly radio's been hunting for. Guest vocalist Kyan howls and wails, allowing Madeon to grotesquely distort his voice amidst syrupy instrumentation. And that's part of the fun: The line this kid skirts between thoughtful lyrics ("But we're not getting any younger and / Now it feels like real life has dragged us in its tide") and melodies turns the whole affair into a duel between simplicity and complexity. It's meant to make you think, and also dance. Or, as George Clinton once said, "free your mind and your ass will follow."
Later, without a glance backwards, Madeon strips away the pop-minded flourishes for a Daft Punk-lite journey inward. The album gets surprisingly introspective, especially considering its five guest vocalists (Kyan, Bastille's Dan Smith, Passion Pit's Michael Angelakos, Mark Foster, and Aquilo) are bussed in to bring the producer's words to life. Angelakos, in particular, shines with "Pay No Mind" (the most straightforward and rewarding piece on the album), complementing Leclercq's sky-scraping melodies with his falsetto.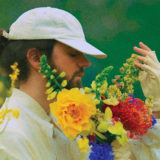 For his part, Madeon does his best work with those guests — listen for a very well-hidden chopped and screwed Charli XCX on "OK" —  and proves his mainstream potential when he layers Smith's sorrowful vocals atop each other in a oxygen-deprived gasp of a chorus. "Although nothing's changed / When I'm next to you / It doesn't feel the same," Smith sings, lending some heft to the simple but affecting lyric. Madeon recaptures that all-or-nothing intensity of teen-dom, and threads the jumble of emotions together with an immediately fresh perspective. The best of these songs beg for repeated listens, despite their superficially glossy skins.
Throughout Adventure, though, you get the feeling the French wunderkind's already moved on to better things in his multidimensional cranium. While it's a good sign of self-editing that older cuts "The City" and "Technicolor" only appear on the deluxe edition, the album sags a bit as it chugs along. "Beings" is pretty fluff — all flashy melody with little substance — but doesn't move the set forward; it could've been a tossed-off mid-set transition during a live show. Likewise for "Pixel Empire," a quieter moment that promises soul-searching (or at least some cool 8-bit tricks) but just ends up kicking a stone through familiar fields.
That said, Madeon offers a unique perspective on youth in line with contemporaries like Lorde and Disclosure, and with his runaway instant popularity — Lady Gaga scooped him up helm three Artpop tracks, after all — he could well be here to stay. Adventure exposes the unavoidable give-and-take between pleasure and pain, the loss and (yes) adventure of youth. When the two come crashing together, sometimes the result makes it worth the struggle. Your feet may agree.