Canadian fuzz-pop five-piece Alvvays — comprised of frontwoman Molly Rankin, Kerri MacLellan, Alec O'Hanley, Brian Murphy and Phil MacIsaac — made waves with their 2014 self-titled album, drawing comparisons to acts like Camera Obscura and Real Estate with their gauzy blend of dream-pop and surf rock. Their superlatively catchy first single, "Archie, Marry Me," garnered the attention of both indie-rock and pop fans alike, drawing deserving raves for its homage to the beachy sounds of Top 40 past.
Following the LP's release, Alvvays have moved up to the big leagues: They're not only set to play a slew of South By Southwest shows, but they'll also spend March and April touring with lit-rock royalty The Decemberists. SPIN caught up with the band's Molly Rankin before she heads down to SXSW, discussing food poisoning, Ben Gibbard's cover of their breakout single, and the band's pure love of pop.
SPIN: Is Archie a real person?
Molly Rankin: Archie is one of our closest friends from Cape Breton. His parents bred golden retrievers, and we made a path through the woods to get to his house so we could play with them every day. He's a geologist in Halifax, Nova Scotia now. We have a picture on our fridge of him smoking a cigarette at age five.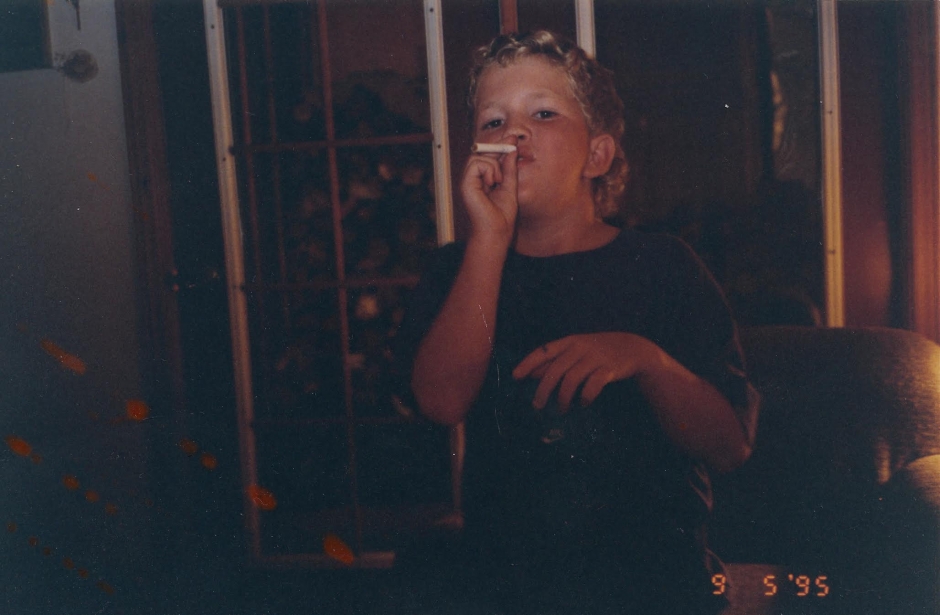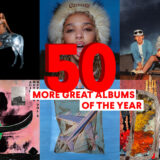 What does your SXSW schedule look like this year?
As of now we have four shows. Last year we went for the first time and got food poisoning, which soured several sets and the subsequent 28-hour drive home overnight. The situation in our hotel room was reminiscent of the gown-fitting scene in Bridesmaids.
Are you working on a follow-up EP at the moment?
We're always working on new ideas in our brains, in sound-check and in our basement at home. We've been road-testing a few new tunes with wild success.
What did you think of Ben Gibbard's "Archie, Marry Me" cover? Any plans to collaborate with Death Cab For Cutie?
I'm embarrassed to say I hadn't looked it up until yesterday, I get kinda anxious about that stuff, but I liked it. I'd forgotten how unique his voice is and was whisked back to my Transatlanticism era. His delivery makes the ridiculous lines sound sacred. It reminded me of Peter Gabriel's take on The Magnetic Fields' "Book of Love." I'm happy he went somewhere else with the song. We have enough trouble collaborating with ourselves.
Why not call your band Always? Why Alvvays?
After we started playing shows as Always we found out the name was already taken by a dream pop act signed to Sony. To avoid any friction we split the 'w' down the middle. I'm not the litigious type.
Fans have noticed influences from Camera Obscura in your music. Were they a big influence for you?
We've been Glaswegian obsessives for a while and probably have some mutual adoration for Scot-pop. Some of my solo songs were pretty close aesthetic cousins to Camera Obscura. I share Tracyanne (Campbell)'s fondness for the pathetic perspective, but in my mind I was borrowing that sentiment from Stephen Merritt.
Do you have any weird touring rituals?
For a while we were shaking the pre-show sillies out to the tune of Chairlift. We usually do a headline tour roundup of bizarre interactions, which tend to be concentrated in the South for whatever reason. "Bog Man directs homophobic slur towards Alec at Texarkana gas station." "Colonel Sanders Omelet Man ostracizes Brian from Knoxville breakfast line." "Woman climbs on stage and steals band flag, plays tug-of-war with Molly. Audience gasps."
The South has some interesting characters for sure. What's your creative process like?
I usually have a nearly full-formed song in my brain and try to convey it to Alec in an understandable way. Usually it gets ripped to shreds and sometimes it stays pretty similar.
Which bands and musicians have influenced you the most?
It's hard to objectively know, but we've spent a fair chunk of our 20s fawning over Teenage Fanclub, Dolly Mixture, The Smiths and the Magnetic Fields. I drove mom nuts with my Oasis obsession.
How do you feel about being considered a pop musician? Would you rather people think of you guys as grungier or more rock-influenced?
We've always been pop nerds. We have our skronkier moments, but aren't delusional about belonging to some muscular sub-genre. Some scolds feign outrage that we haven't outgrown catchiness and intelligibility. Forgive us for not producing something more obtuse.