In an attempt to prove that "Blurred Lines" was not improperly derived from Marvin Gaye's "Got to Give it Up," Robin Thicke reportedly took the stand in Los Angeles court on Wednesday, where he played and sang a piano medley for musicologists to analyze. Among the tracks performed were U2's "With Or Without You," The Beatles' "Let It Be," Alphaville's "Forever Young," Bob Marley's "No Woman No Cry" and Michael Jackson's "Man in the Mirror." Well, that's one way to do it.
This all, of course, dates back to when the song's creators Thicke, Pharrell (who was also present in court), and T.I. sued Gaye's family to get a declaration that "Blurred Lines" doesn't infringe on Gaye's song. The singer's children, Frankie and Nona Gaye, ended up filing a counterclaim that it does. They also felt that Thicke had Gaye's "After the Dance" in mind when he wrote "Love After War."
Thicke also had a chance to verbally defend "Blurred Lines" and "Love After War." Describing the songwriting and recording process, Thicke noted how he and Williams spent three days in the studio. "I remember bouncing ideas back and forth with him, but we didn't keep any of mine. His were better," Thicke said.
As for that time he took way more credit than he was due in the songwriting process, Thicke maintained that he was "living in revisionist history. I felt it was a little white lie that didn't hurt [Pharrell's] career but boosted mine," he testified.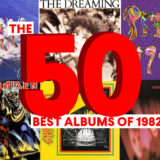 (h/t Billboard)