Music's Biggest Night has come and gone once again, favoring some (Sam Smith and Beck, mostly) and overlooking others (rappers, mostly). From afar, the 57th Annual Grammy Awards resembled a lot of other awards shows — trophies were given out, speeches were made and swiftly cut off, Kanye West rushed the stage — but there were a few memorable moments. Here are the best and worst of them.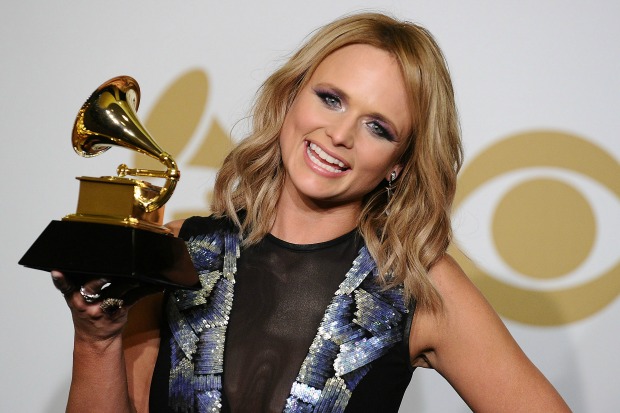 BEST: Miranda Lambert's Platinum Earns Some Gold
And she didn't even have to use her AK. DAN WEISS
Safe to say this live @ImagineDragons show is the most fun commercial break ever! #MoreMusic #GRAMMYs pic.twitter.com/H652NLn56N

— Target (@Target) February 9, 2015
WORST: Imagine Dragons Hijack Commercial Break
At last year's Grammys, Imagine Dragons' MOR schmaltz was elevated — albeit briefly — thanks to a thrilling, pyrotechnic-filled team-up with Kendrick Lamar. No such luck this year. The "Radioactive" saps returned, sans Kendrick, with an endless, Target-sanctioned ad for their upcoming album, Smoke + Mirrors. (Too easy.) The plug shoehorned an extra performance into a night already overstuffed with 'em; almost as bad was the above word from their sponsor. KYLE MCGOVERN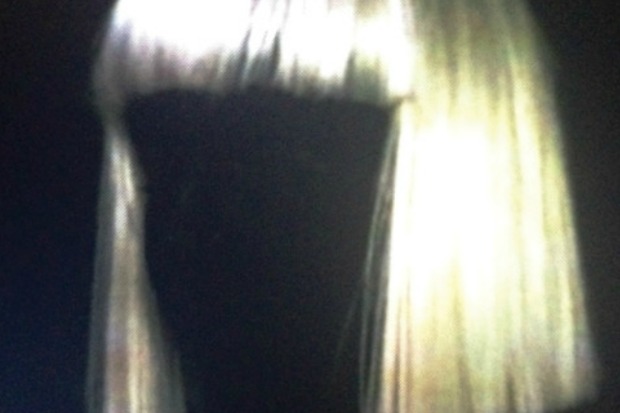 BEST: Sia's Wig Nominated for Best Pop Vocal Performance
True to form, the always-evasive Sia not only hid her face behind a massive, fringed wig for her red-carpet entrance, but when the show announced her name in the Best Pop Vocal Performance category, the "Chandelier" singer slyly swapped her obligatory face-in-the-audience camera appearance for an image of her now-famous bob avatar. Nicely done. RACHEL BRODSKY
https://youtube.com/watch?v=JffTAq7EkM8
WORST: The Weeknd Talking, Sort Of
It's hard to remember now, but House of Balloons really was awesome. Promise. ANDREW UNTERBERGER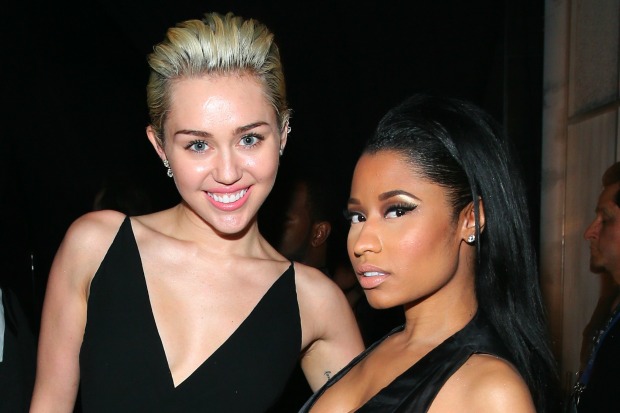 BEST: "Our Bitch Madonna"
"She made me call her that," explained a giggling and surprisingly gunshy Miley Cyrus as she introduced the original Queen of Pop. Of course she did: Miley may be the pop provocateur de jour, but Madge's been giving the young'uns lessons in the importance of branding since before Destiny Hope was even a gleam in Billy Ray's mullet. A.U.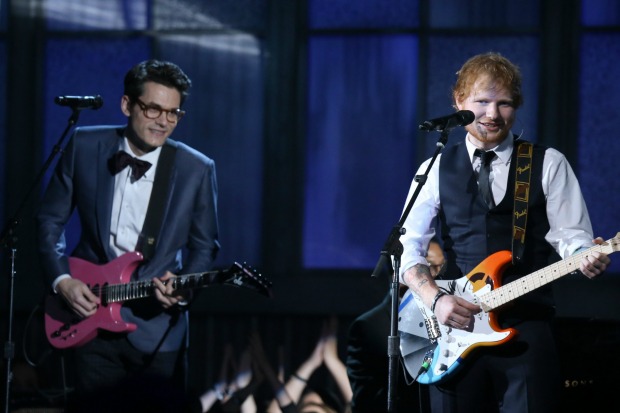 BEST: John Mayer Cleans Up Nice
When a bespectacled, suited-up John Mayer took the stage to play second fiddle to — or, rather, guitar with — Ed Sheeran, he looked like he was on his way to audition for the lead in a Buddy Holly Story reboot. (We mean that as a compliment.) For a few moments, Mayer won us over — even if his guitar-face threatened to steal the spotlight from Sheeran. R.B.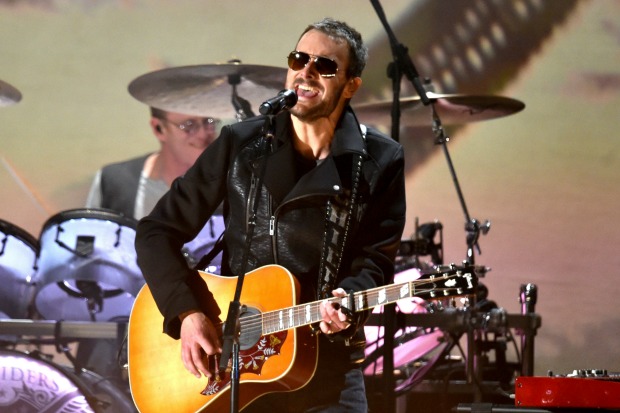 WORST: Eric Church's Distasteful Use of Je Suis Charlie Protests
"Give Me Back My Hometown" is a breakup song wrapped in somewhat of a stand-your-ground kind of regionalism. It's anything but a podium for geopolitics, making the background montage of international footage of the Je Suis Charlie protests during Church's performance incredibly uncomfortable to say the least. D.W.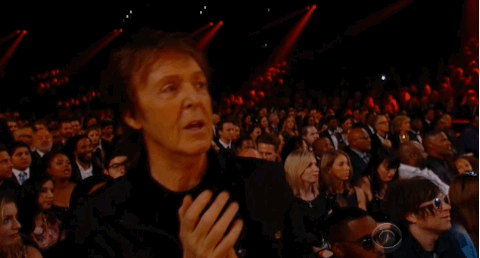 BEST: Paul McCartney, ELO Superfan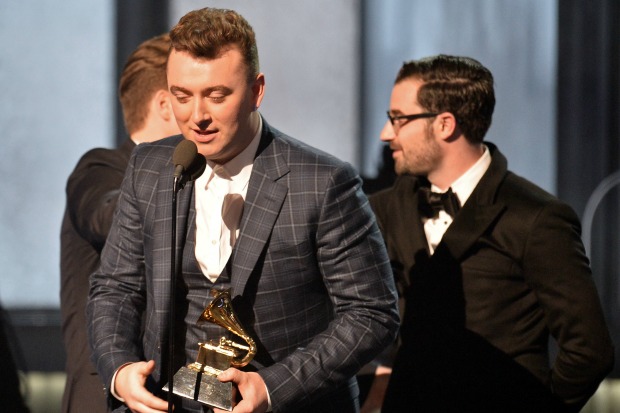 WORST: The Quick-Trigger Wrap-It-Up Cue
Yeah, every award show does this, but c'mon: You're giving out nine total awards over the space of three-and-a-half hours. If Rodney "Darkchild" Jerkins, denied the mic entirely, wants a minute to explain why his name was on the Sam Smith song — or hell, to extensively quote passages from The Grapes of Wrath, if that's his wont — just let him live, won't you? A.U.
BEST: Obama's Unexpected Statement Decrying Violence Against Women
The Grammys are somewhat infamous for giving too much screen time to notorious artists like Chris Brown and Glen Campbell, whose past domestic violence charges are well-known. Coming off of a pretty bad year for justice, it was nice to see the president call out sexual assault in particular. D.W.
WORST: A Former Victim of Domestic Violence Introduces… Katy Perry?
It would've been nice if those affecting statements by Obama and then domestic violence survivor Brooke Axtell were followed by an artist who actually identifies as a feminist. D.W.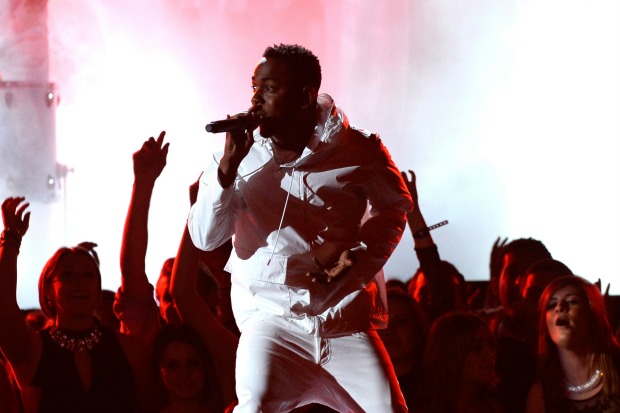 WORST: Where's the Rap?
It was good sense for the Grammys to not have Best Rap Album winner Eminem perform on the same stage graced by a speaker who survived domestic violence. But of the other rappers nominated, only Common was deemed broadcast-worthy; no ScHoolBoy Q, no Childish Gambino, not even Iggy Azalea. So thank Yeezus for making the show's most memorable appearance at least. D.W.
BEST: Prince
BEST: Beck Wins Album of the Year
Should it have beaten Beyoncé? No, and Mr. Hansen would undoubtedly tell you as much. But as much as we may pretend otherwise, these awards are always the most enjoyable in their audience-stupefying moments of out-of-touch ridiculousness: Twenty years from now, no one will remember which Taylor Swift album won Album of the Year, but no one will forget Herbie Hancock's "Wait, which category did I just win?" look of shock when River: The Joni Letters took home top honors in 2008. Plus, Morning Phase was pretty good, and whatever, Beck did Odelay and "Debra." Give him all the Grammys. A.U.
BEST: Beyoncé Had One of the Best Albums of All Time, But Kanye Lets Beck Finish Anyway