Earlier this month, Taylor Swift tweeted her approval for a little-known artist named Børns, and her fans responded by flooding the singer's SoundCloud, Spotify, iTunes, Twitter — basically accessing his music any way possible. He shot up the Billboard charts shortly thereafter. It's become clear that Swift wields a wildly valuable seal of approval, because this isn't the first time the 1989 star has signed off on a not-yet mainstream act, significantly speeding up their A-list trajectory. Below, we've rounded up five artists that have gotten what we're calling the Swift-Bump, analyzing how her public approval of their projects affected their careers.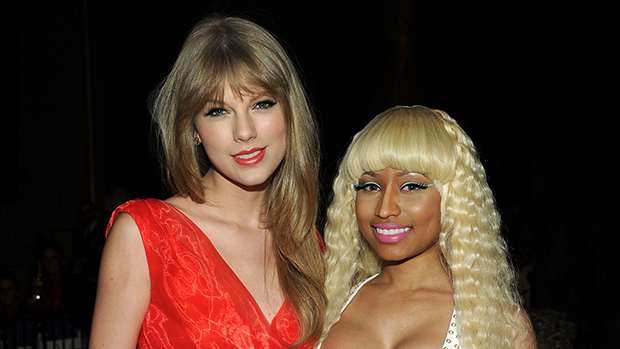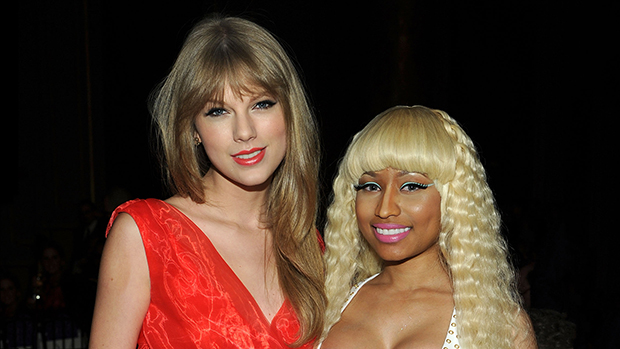 Nicki Minaj:
Two months after the Queens MC released her 2010 debut album, Pink Friday, Swift dropped by a Nashville radio station to perform her take on the rapper's then-unknown bonus track, "Super Bass." Within weeks, pop radio took notice, and the formerly throwaway cut worked its Slick Rick references and Pepto Bismol normcore video cross-country. Later that summer, Swift invited the Young Money rapper onstage during her Speak Now tour stop in Los Angeles for a "Super Bass" duet at the peak of Minaj's pop chart reign (No. 3 on the Billboard Hot 100 in August 2011). Minaj later thanked her new buddy for the bump during an American Music Awards acceptance speech.
Sam Smith:
Though Disclosure first jumpstarted Sam Smith's career by featuring the Brit on their best single to date, "Latch," fans this side of the Atlantic started taking notice after Swift invited the "Stay With Me" singer onstage last February for a duet of his first In the Lonely Hour cut, "Money on my Mind." It was extremely early in his career, but Swift would take the then-soon-to-be-Grammy-nominated singer under the wing throughout the year, notably sitting with him front row center at last fall's AMAs.
https://youtube.com/watch?v=-If-NB9EJ-8
Swift recently spoke of her magical touch in an interview about Smith, saying, "I learned that he was a brand-new artist who hadn't even been launched in the U.S. yet, but I felt this strange inclination to introduce my fans to him out at the O2 [Arena]. When I love something immediately, they usually react the same way." That's like explaining a magic trick by saying, "it's magic."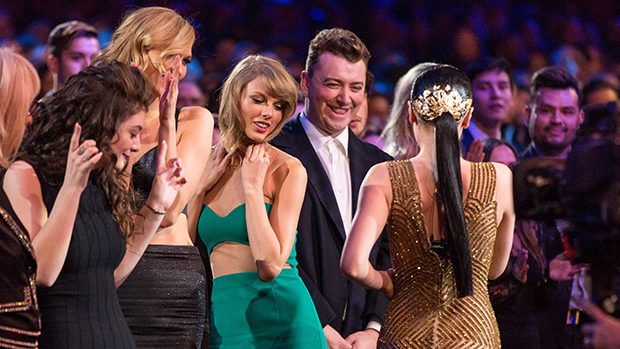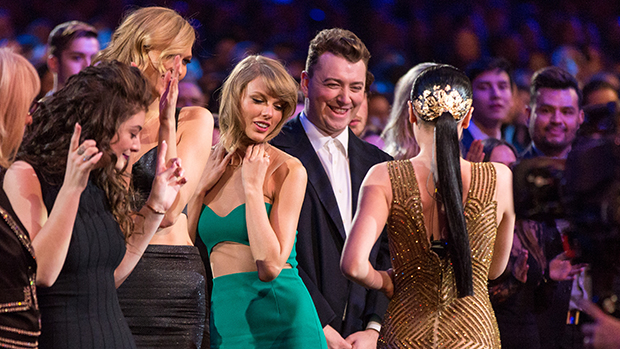 Ed Sheeran:
In late 2012, to coincide with the release of her first major foray into pop, Swift launched 2013's Red arena tour with the announcement that Sheeran would be billed as a special guest each night. At that point, the ginger-haired singer had already seen significant radio airplay of his 2011 single, "The A Team," but had yet to fully launch his career in the United States. His opening slot on the Red tour revved that momentum, securing Sheeran the nightly captive attention of tens of thousands of adoring Swifties, who transformed the humble guitar player into a teen idol and heartthrob. That fall, the "Sing" star sold out Madison Square Garden with shows of his own, returning Swift's favor by inviting her onstage for a performance of their duet, "Everything Has Changed."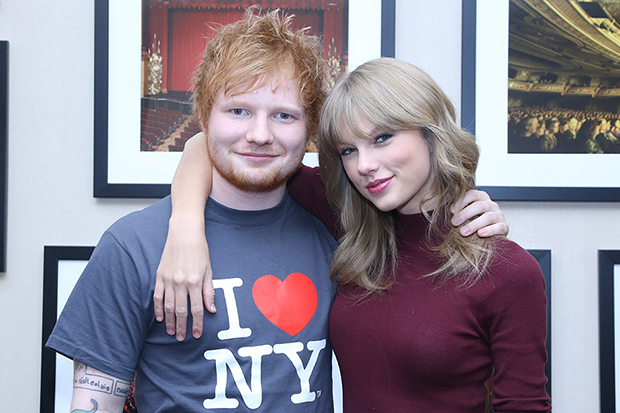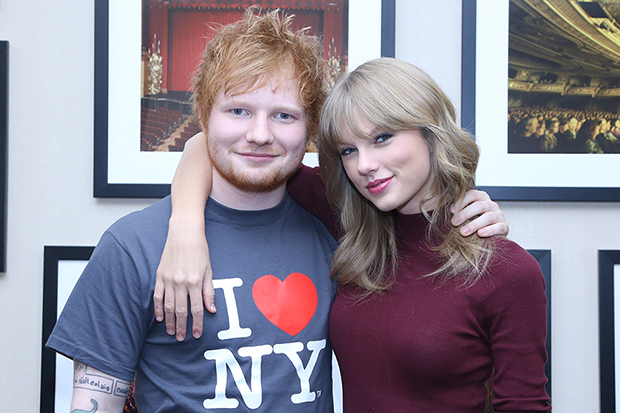 Vance Joy:
At this stage in the game, if you're a unknown, acoustic-based singer with not many eyes on you, you'd better hope that Taylor Swift pays attention and throws your song in front of the masses. That's what she did last October when she played Aussie-folk singer Vance Joy's "Riptide" as part of her BBC Radio 1 Live Lounge set. The performance quickly racked up several million hits on YouTube, so it was no surprise that Swift shortly therafter snatched Joy up to join this summer's 1989 tour. Though he's a relative newcomer, Joy doesn't seem to be nervous about the jaunt, telling the Daily Beast, "It's the best gig because you don't really have any of the pressure, you play a shorter set, and you get to enjoy the show." What a chill bro.
Børns:
So 'Electric Love' by Børns sounds like an instant classic to me….. #justsayingggg garrettborns http://t.co/I32poRlhVd

— Taylor Swift (@taylorswift13) January 20, 2015
Børns, one of SPIN's January Artists to Watch, just got the coveted Swift-bump courtesy of a tweet (and, if there's any truth to it, some recently leaked DMs). After their social media interaction, Børns topped Billboard's Emerging Artists Chart for his track "Electric Love," and his Candy EP is sitting nicely at No. 2 on the Heatseekers Albums rankings. Don't be shocked to see the former treehouse-dwelling newcomer make an appearance at an upcoming 1989 show this summer, and on the pop charts shortly thereafter.
Alessia Cara
The recent SPIN "All Eyes On" subject has been slowly bubbling her way up the charts this summer with her jazzy, brooding new single "Here" (think of it as the 2015 counterpart to Lorde's "Royals"). Last night, Cara dropped by BBC Radio 1 to perform a cover of Taylor's recent smash "Bad Blood," to which the superstar quickly responded on Twitter.
You're AMAZING, @alessiacara. Love this, @BBCR1 ! http://t.co/YqKl7UJkZL — Taylor Swift (@taylorswift13) July 8, 2015
This week, "Here" rises to No. 3 on the Hot R&B Songs chart. Expect big, big things from the 18-year-old.