From a Queens of the Stone Age side-project to a sample-happy psych-rock foursome to a heavy-hearted singer-songwriter, these are five artists you need to know right now.
Chumped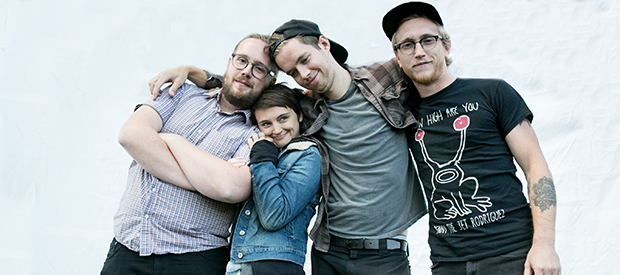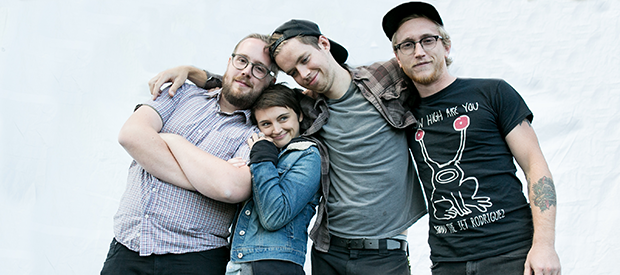 Who: Three Colorado amigos who migrated to New York, snagged a fourth, and quit their jobs to see what scratch they can make; judging by the excellent Teenage Retirement LP, they deserve the spotlight. Anika Pyle's giant, crystalline voice makes raucous punk choruses out of shouts like, "This is not that hard!" (Because most punks work in offices now anyway and need laments for such mundane activities as forgetting a birthday card on "December Is the Longest Month.")
Sounds Like: Waxahatchee's Katie Crutchfield developing a caffeine addiction while trying to get signed to Drive-Thru Records.
Where to Start: Teenage Retirement, out now on Anchorless, with breakneck anthems like the hilariously titled "Novella Ella Ella Eh" (think Rihanna). DAN WEISS
The New Highway Hymnal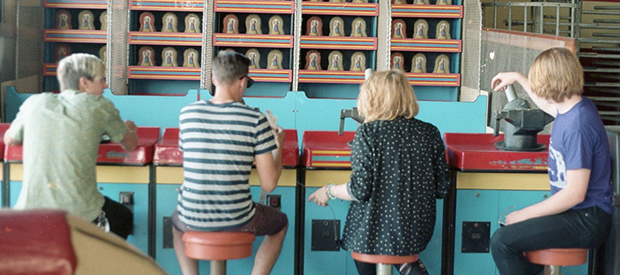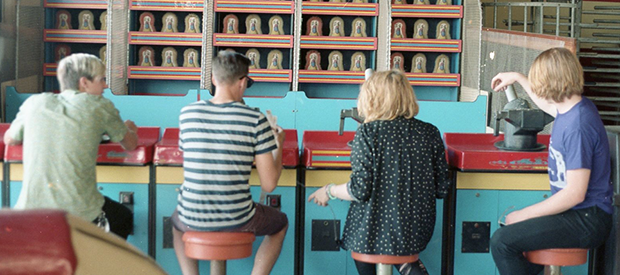 Who: A psych-rock quartet who find their sonic sweet spot by sampling decades of music. A little mind-altering '60s influence here, a wave of '90s feedback there, and you have the Boston band's latest single, "Television," in which the Allston favorites prep the New England masses for their forthcoming full-length, the Reverb Room LP. They pack high-energy percussion, shoegazey textures, and plenty of wails into their compact tracks. If these are what hymns sound like today, then for god's sake, get thee to a church.
Sounds like: If Sonic Youth swapped lead vocals with the Brian Jonestown Massacre's Anton Newcombe, then took a time machine (or a tab of acid) back to 1967.
Where to start: Find the band's 2013 EP on Bandcamp, which features a surf-rock-inspired opener, "By the Pool," the wandering "Isolation," and "Reverb Room" — a fuzzy tune that delivers on the title's promise. RACHEL BRODSKY
Tobias Jesso Jr.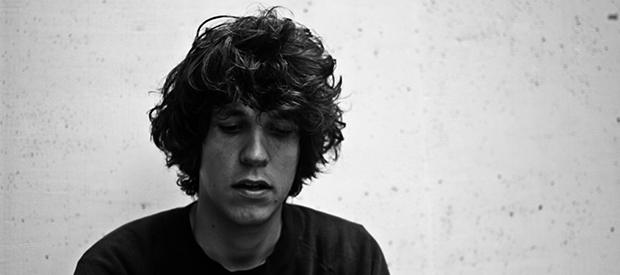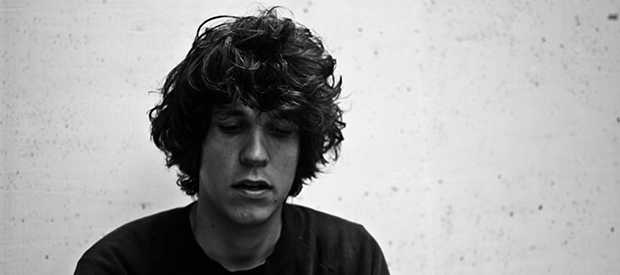 Who: After cutting his teeth as a bassist for chintzy pop-rock group the Sessions, Vancouver's Tobias Jesso Jr. took a moment of crisis before coming into his own. Within two 2012 days, Jesso suffered a harrowing collision with a car while he was riding his bike and then swiftly learned that his mother had cancer — a confluence of events that sent him back to his childhood home. Soon after, he took up playing a piano that his sister had left when she moved out, and began writing simple ballads that were dirgelike out of necessity — because his limited instrumental knowledge meant he couldn't play the parts any faster. This year, Jesso has churned out a handful of unabashedly raw, lyrically incisive demos via a flexidisc series for True Panther. Though they feature little more than Jesso's reedy voice and a creaky piano, his debut album, Goon — produced in part by ex-Girls member J.R. White — allows him to stretch out. On "Hollywood," the record's lead single, he adds a dreamy sigh of horn parts to the song's once-sparse outro.
Sounds Like: A young Randy Newman's stripped-down demos, Girls.
Where to Start: The downtrodden murmurs of "Hollywood." COLIN JOYCE
Mini Mansions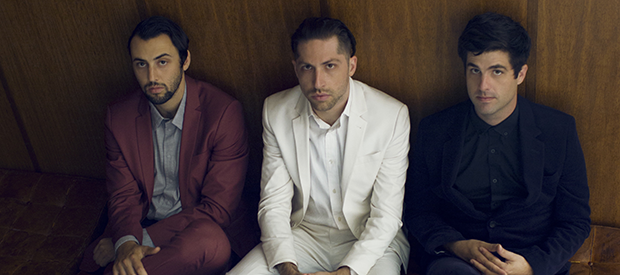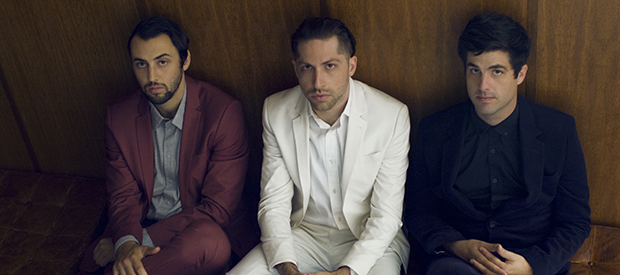 Who: The new project from Queens of the Stone Age bassist Michael Shuman, this psych-rock trio pounds out all of the right notes. Their brooding and entrancing single, "Death Is a Girl," gurgles with the type of noise you'd expect to hear in heavy rotation on Halloween night in the East Village, equal parts macabre and danceable. Mini Mansions' second full-length, The Great Pretenders, is due early next year, and it promises more spook-pop from Shuman and his bandmates, Zach Dawes and Tyler Parkford.
Sounds Like: The Kills coated in powdered sugar, the Virgins in their prime.
Where to Start: "Death Is a Girl" and Mansions' other, Beatles-esque new single, "Sherlock Holmes." BRENNAN CARLEY
Monster Rally and Jay Stone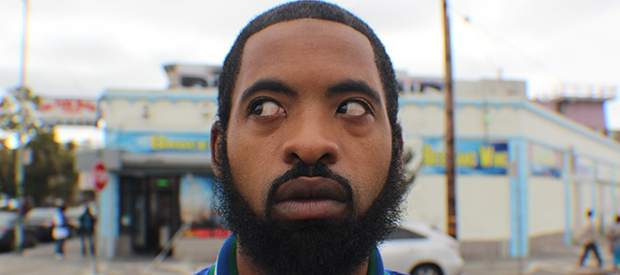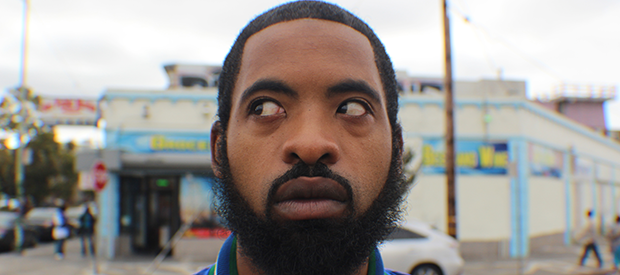 Who: A couple of Cali hip-hop heads, Los Angeles-based producer Monster Rally (real name: Ted Feighan) and veteran Oakland MC Jay Stone linked up for next month's Foreign Pedestrians, a kaleidoscopic collaborative LP that should break both musicians to national audiences. The duo have a natural, lived-in musical chemistry: Feighan's laid-back, sun-soaked, exotica-tinged productions make a billowy bed for Stone's heady, overstuffed (but limber!) rhymes about good sex and better breakfast cereals. Chill but not slight, thoughtful but fun — there probably won't be many new rap hookups this likeable in 2015.
Sounds Like: A less-laconic Curren$y rapping over beats Cut Chemist made on a relaxing seaside vacation.
Where to Start: Only two songs available thusfar, via the duo's Bandcamp: the '70s-soaked "Cognac" and the tongue-twisting "Recollection." ANDREW UNTERBERGER