20. DJ Rashad, "Somethin 'Bout the Things U Do" (Southern Belle)

//www.youtube.com/embed/c5LJYybUGLA
Few tragedies in recent dance history could compare with losing Chicago footwork's leading light, DJ Rashad, at just 34 years old, barely into his artistic prime. After his April passing, the man born Rashad Harden left behind a staggering body of recorded work from the previous decade, including this year's excellent We On 1 EP. The highlight was this frenetic — yes, even by Rashad standards — Chaka Khan flip, which amped up an already hyperactive funk song to a breakneck rate of ping-ponging. It's an exhausting but enthralling listen, and a surprisingly joyous one — when the secondhand 12-year-old Stevie Wonder sample squeaks "Sayyy yeahhhhhh!!!," it's heartbreakingly life-affirming. A.U.
19. John Barera & Will Martin, "It's Alright" (Dolly)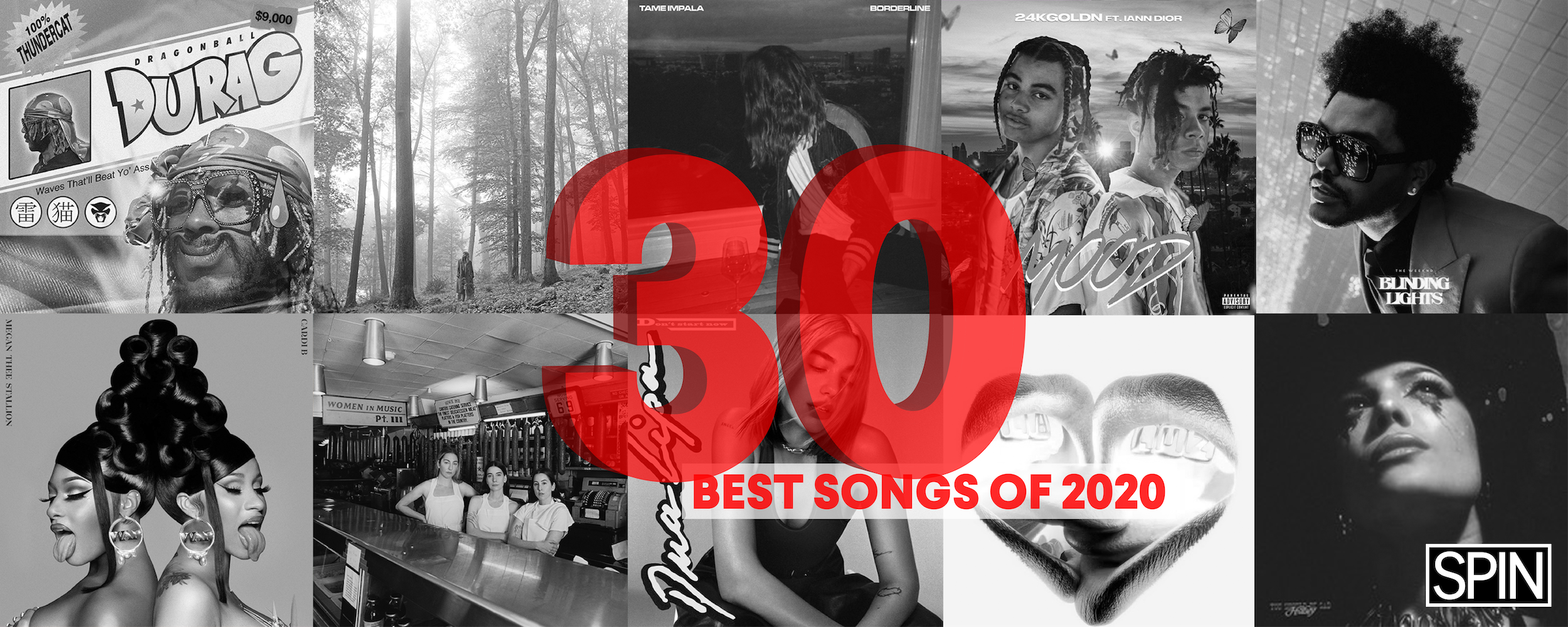 //www.youtube.com/embed/WLuvTIMRVxA
It was immediately apparent from their 2013 collaborative debut, "Reality," that John Barera and Will Martin could chop and stitch samples into house-music gold. This year, the Boston-based duo proved they are capable of much more, capitalizing on their first break by wowing listeners across two EPs and their debut LP, Graceless. Album highlight "It's Alright" drives this point home by nestling potent soul vocals into a bed of rolling hand drums, stretchy strings, and explosive claps. But the real star of the show is a gregarious bass line that makes friends as quickly as a cheerful golden retriever, roping any remaining fence-sitters into shaking it on the dance floor. S.M.
18. A.G. Cook, "Beautiful" (PC Music)

//www.youtube.com/embed/_T18NCOBpFQ
One of the more straightforwardly 4/4 and less overtly inhuman-sounding transmissions from the PC Music camp, "Beautiful" rides an early-'00s syncopated synth rhythm with robo-chipmunked vocals testifying, "Baby when you look at me, you know that I'll be here forever / Baby when I look at you, you know that we'll be here together." Like most of the best PC tracks, it's giddy, captivating, oddly affecting, and more than a little bit disquieting. And when it hushes down — apropos of little — to intone, "Beautiful," it's a pretty accurate summary of events. A.U.
17. Claptone, "Control" (Self-Released)

//www.youtube.com/embed/OisNn_sKPhw
And you thought A Tribe Called Quest's "Can I Kick It?" had the last word on that "Walk on the Wild Side" sample. DAN WEISS
16. Moderat, "Bad Kingdom (DJ Koze Remix)" (Monkeytown)

//www.youtube.com/embed/WD9laXy6NFc
It's hardly an exaggeration to call DJ Koze's "Bad Kingdom" remix one of 2014's most ubiquitous dance tracks. You could hear it bounding from speaker rigs at festivals, being played multiple times a night in clubs, and even echoing in the background of trendier burger joints. The source of its sweeping popularity is how true Koze stayed to Moderat's original, simply focusing on those face-melting bass rubs, putting judicious space between their sections for maximum effect. Gently smearing the vocal hook was a nice touch, too; but seeing hordes of dancers throw their hands up each time the bass comes around makes it clear Koze knows what really moves people. S.M.
15. The Working Elite, "Freedom" (Terre des Pommes)

"Freedom" is the second single from the Working Elite, consisting of veteran Frankfurt house heads Daniel Nentwig and Thomas Sabrowsky. Formerly of the mid-'00s group Extra Produktionen with Sebastian Maschat, the pair's musical chemistry was easily rekindled and has blossomed into something special: "Freedom" encapsulates and refines the best traits of their previous project. In addition to a bumping bass line and a thicket of quirky synth noises, the tune's use of vocal harmonies provides a memorable human element which, when paired with bright piano chords, feels as inviting as a warm hug from an old friend. S.M.
14. Say Lou Lou & Lindstrom, "Games for Girls (The Penelopes Remix)" (Self-Released)

The original "Games for Girls" — courtesy of Swedish/Australian twin duo Say Lou Lou and Norwegian nü-disco kingpin Lindstrøm — was one of the year's most ecstatic dance-pop jams, a mainlining of sugary hooks and irrepressible exuberance. It was hardly a song that needed to be taken to any kind of next level, but that's exactly what Parisian house duo the Penelopes did with it anyway, turning up the BPM, scattering the vocal hooks all over the place, and even throwing in some "Rollin' & Scratchin'" acid burns for good measure, blowing the track right into hyperspace. Dousing your cheesecake with maple syrup never seems like a good idea, until you actually do it, and then you can never have one without the other again. A.U.
13. Vic Mensa, "Down on My Luck" (Virgin)

//www.youtube.com/embed/5jUGAVUwhRU
Chicago MC Vic Mensa's dalliances with U.K. dance-chart conquerors Disclosure — on tour with them last year, freestyling over their "When a Fire Starts to Burn" — may have set him on the unlikely path to dance-rap crossover superstardom, if proper debut single "Down on My Luck" is any indication. Mensa owns the song's moaning rhythms with his breathless delivery, rushing his thoughts out so quickly ("Lost some years, I used to know / I know my faith like bullets in a shotgun") it feels like the beat's struggling to keep up with him. But he also knows exactly when to cut out altogether and let the song's buoyant throb take center stage, preventing his presence from ever getting suffocating, and keeping the jam from getting more miserable than bouncy. Shame on us for not getting this thing to the Top 40, but Vic'll get there soon enough. A.U.
12. The Black Madonna, "Venus Requiem" (Nite Owl Diner)

//www.youtube.com/embed/I9UaOZvGE9Y
Most dance music tends to focus on good times in life, or at least escapism from the bad, with relatively few producers letting pain, sorrow, or injustice seep into their music. The Black Madonna often embraces these feelings with both arms in 2014's "Venus Requiem," written as a song of mourning for Venus Xtravaganza, a trans woman featured in the 1990 documentary Paris Is Burning who was brutally murdered in 1988. The whirling boogie break that forms the song's backbone wells up between soaring choir vocals and tender arpeggios, only to be pushed back down by filters as if choking back tears. It's a rare tune that both works magic on dance floors and gives close listeners a cause for quiet reflection, a level of depth that marks just one reason why the Chicago-based producer had such a huge 2014. S.M.
11. DJ Slugo, "Ghetto" (Other People)

//www.youtube.com/embed/cMFHa-3XTH8
A sun-soaked, old-school, eight-minute house ache that probably made Frankie Knuckles weep from the heavens, matched with a tearjerking lyric of hard-earned triumph over ceaseless adversity, with the year's most affirmative three-word refrain. DJ Slugo's one of the oldest artists on this list, but no other dance song felt this urgent in 2014. A.U.