30. Bonobo, "Flashlight" (Ninja Tune)

//www.youtube.com/embed/l5gbk0xjRWI
The title track of Britihsh producer Bonobo's 2014 EP is captivating for its popping bass fretwork, layers of shuffling drums, and insistently pulsing low-end. But really, "Flashlight" is all about those streams of sequenced synths, a blinding strobe beamed directly across your synapses, a beacon amidst the song's otherwise impossibly dusky soundscape. Nobody's gonna be confusing it for P-Funk exactly, soon, but Bonobo could certainly find good use for a Bop Gun during performances. A.U.
29. Tiga, "Bugatti" (Virgin)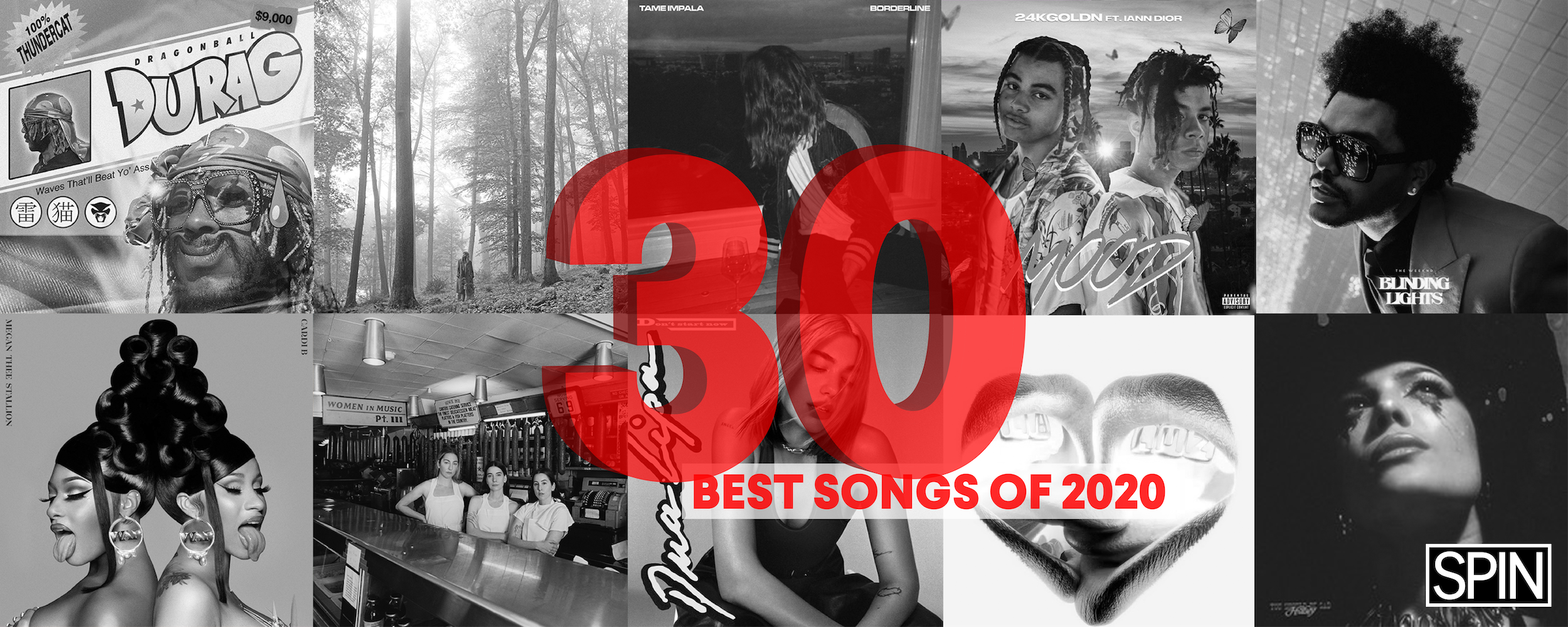 //www.youtube.com/embed/CFg6amMLd-o
Girl comes up to Tiga, and says, "What's the best one-hit wonder of the early '80s?" He said: "'White Horse.'" Not wrong about that. A.U.
28. Head High, "Hex Factor" (Power House)

//www.youtube.com/embed/XzMbELd2bL8
Known for taking on new aliases at the drop of a beat, German producer Rene Pawlowitz focused solely on his Head High project in 2014. Yet he only needed one release — the massive Mega Trap double-12-inch package — to leave a lasting mark on the year. Its lead cut, "Hex Factor", is a particularly euphoric slice of rave techno landing somewhere between his breakbeat tracks as Shed and the ground-shaking rhythms of previous Head High outings. While its gargantuan kick drums and sharp-elbowed breakbeats pummel bodies into freaky dance shapes, the skyscraping synth lines shimmering above expand consciousness like a fistful of E all hitting at once. S.M.
27. Kiwi, "The Mara (Duke Dumont Edit)" (Blase Boys Club)

//www.youtube.com/embed/T0lnFkuOzc0
Duke Dumont had about as big a year as anybody in 2014, scoring a pair of top-two hits in the U.K. and even starting to break onto U.S. radio a little bit with the Whitney Houston-interpolating "I Got U." But maybe his finest moment came with this remix of "The Mara," from his Blase Boys Club signee Kiwi, which saw the Duke streamlining the meandering six minutes of the original into a four-minute acid-house floor-scorcher, focusing on the deliriously pitch-modulated hook and a single repeated utterance ("Unh"). With a jam this visceral, there isn't a whole lot else to say anyway. A.U.
26. Mat Zo feat. the Knocks, "Get Down 2 Get Up" (Mad Zoo)

//www.youtube.com/embed/rtEgxNjN3hg
Ain't nobody messing around on this one. Mat Zo and the Knocks made one of the year's most uproarious dance-party anthems of 2014, in the sense that the recording itself actually sounds like a party — full of booze, confetti, and dozens of rowdy attendees drunkenly blathering in the background: "Nah nah nah-na-na nahhhh nahhh!!!" A couple filter house tricks and some well-deployed vocal triggers, and the London producer and Brooklyn duo have a jam worthy of turn-of-the-century Basement Jaxx to their joint credit. A.U.
25. Jacques Greene, "After Life After Party"

//www.youtube.com/embed/Qkr6OZRKyZc
Quebecois beatsmith Jacques Greene had a stacked 2014, with the excellent No Excuse EP and "1 4 Me" B-Side, but his highpoint came with the stunning "After Life After Party." A bed of shimmering, Jacques Lu Cont-like synths and vicious acid squelches do battle over a beat that owes more to '90s trance than anything trap or R&B, sounding bizarrely out of time but all the more immediate for it. "After Life After Party" does the near-impossible in actually living up to its title. A.U.
24. R.L. Grime, "Core" (WeDidIt)

//www.youtube.com/embed/04ufimjXEbA
R.L. Grime's debut album, Void, was an impressively all-over-the-place affair, but his core strengths, as it were, are still obvious: big builds and big, woozy, time-shifting drops. "Core" is the best of the bunch, one of the most action-packed dance hybrids of the year, a clarion call of an Eastern-sounding hook running throughout, paused only for the justifiably incredulous question: "Who do the shit that I do?" Not a ton of other dudes in dubstep or trap in 2014, certainly. A.U.
23. Moleskin, "We Been Ready" (Goon Club All-Stars)

//www.youtube.com/embed/rn5v85UPwVU
The best fake Baltimore club banger from a British grime producer this year, with a sniper-rifled guitar-as-horns hook over a skittering breakbeat, punctuated by the fair-enough title claim. It'd be an absolutely dynamite walk-out song on the Run the Jewels 2 tour. A.U.
22. Daniel Avery, "Knowing We'll Be Here" (Phantasy Sound)

//www.youtube.com/embed/ApeeVFWNNTw
Originally appearing on the 2013 LP Drone Logic, "Knowing We'll Be Here" received a well-deserved single release in 2014, with a strikingly ethereal, underwater music video to match the crackling hum of the song's beat and ghostly vocal chant. For all its spooky gauziness, there's definitely a comfort to the song, largely due to the insurance-slogan-worthy title phrase. Like a good phantom neighbor, Daniel Avery is there. A.U.
21. Kornél Kovacs, "Szikra" (Studio Barnhus)

//www.youtube.com/embed/GcXzlz6C4XQ
Party odes to getting obliterated ("Spark that blunt… let's get fucked up") are rarely this light on their toes: Instead of setting it over a treble-soaked, brain-obliterating EDM squall, Stockholm's Kornél Kovacs completments his Wiz Khalifa-like vocal sample with a rope-jumping beat and gently bubbling synths, all the more intoxicating for being so genial with its buzz. Getting shitfaced doesn't always have to be so downright shitty, you know. A.U.