40. Route 94 feat. Jess Glynne, "My Love" (Virgin)

//www.youtube.com/embed/BS46C2z5lVE
The other big Jess Glynne collab of the year, and it's a damn shame this one wasn't as big in the U.S. as "Rather Be." It'll have to do with being a U.K. chart-topper, and a song that inspires rapturous shout-alongs whenever the chorus hits ("MYYYYYYYYYY LOVE! AND MY TOUCH! UP ABO-OOOVE….") A.U.
39. Leon Vynehall, "Goodthing" (3024)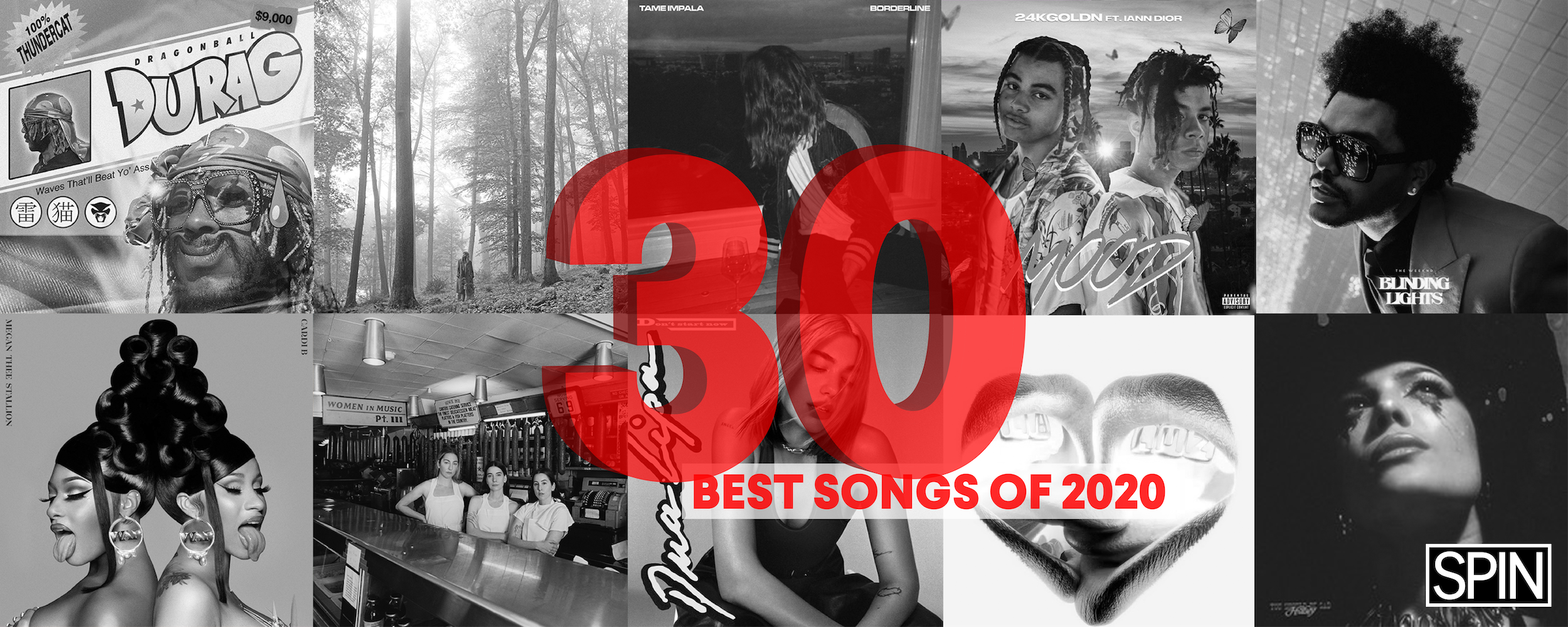 //www.youtube.com/embed/ZP7oy6O7hrU
Punch-drunk wobbly synths, impossibly crisp drums (with just the right amount of cowbell), hop-scotching bass and the perfect choice of '80s soul stutter-sample. "Don't you know a good thing?" Apparently. A.U.
38. Architecture in Helsinki, "I Might Survive (Goldroom Remix)" (Casual Workout)

//www.youtube.com/embed/GowjdZL3L60
Australian pop/rock party-throwers Architecture in Helsinki would be nobody's choice of contender for a year-end dance list, but L.A. producer Goldroom (real name: Josh Legg) heard enough daytime-disco ecstasy in the group's fine 2014 single, "I Might Survive," to take it all the way there. The remix strips the original of some of its cutesiness, layering the backing "oooooh-wahhh"s into a blissful swell, and allowing the synths to echo to the heavens, crafting a track that's Screamadelica-worthy in its aural utopia. Hey, if Legg can do it with Elliot Smith, he can do it with anyone. A.U.
37. Djemba Djemba, "Macking in the Car (I Don't Drive)" (Mad Decent)

//www.youtube.com/embed/zNvsl3ucqhM
British producer Djemba Djemba separates himself from his often obnoxious Mad Decent brethren by virtue of having some semblance of restraint — as immediately grabbing as the pogoing hook of "Macking" is, it doesn't burst through the door post-drop as much as slowly open it and slither inside. It's also impressively unpredictable: In just three minutes, the song takes a couple of separate detours (including to a totally unexpected synth breakdown) without ever losing momentum. Even the vocal sample ("Got girls in my car and I don't drive") brings some much-needed sneakiness and subtlety to its braggadocio. A.U.
36. Doms & Deykers, "Fonts for the People"

//www.youtube.com/embed/i6v2mzCkPqY
What happens when you stick two powerhouse Dutch producers in the same studio for a few days? If the producers happen to be Steffi Doms (best known as Steffi) and Martijn Deykers (Martyn, to the rest of us), the result is the irresistibly charging "Fonts For The People." The fleet-footed breakbeat percussion feels like Martyn flexing his drum-programming muscles, while the track's catchy, snub-nosed bass line and rippling synths suggest Steffi's own efforts to incite dance-floor mayhem. And as thousands of sweaty clubbers can attest, the combination of those two powerful forces created one of the year's best '90s-pocked tunes. S.M.
35. Jack J, "Looking Forward to You" (Mood Hut)

//www.youtube.com/embed/ya9v7jIQQ_U
Few dance tracks of 2014 were as groovy, organic, and infectious as Jack J's "Looking Forward To You." One half of the Pender Street Steppers and a member of the Vancouver collective Mood Hut, Jack stole many hearts by offering the exact opposite of dance music's recent obsession with lo-fi, aggressively noisy tracks. It feels like everything — from the cheerful bass line worming through agile guitar licks to the subtly intricate percussion — is played live, which makes it even easier to connect with the charming melodies flowing across the song's eight minutes. A tune this smooth would feel at home heard in a rollerskating rink, during a house party, or booming from the speakers of your favorite club. Fans of everyone from Steely Dan to Move D need this in their lives. S.M.
34. Shiba San, "Okay" (dirtybird)

//www.youtube.com/embed/1txVyyLkb6g
The obscenely catchy "Okay" hook — the down-pitched titular phrase, followed by a cascading bass dribble — is simple enough to make you wonder why more ambitious dance tracks even bother. The vocal trigger is just kinda inarguable, coaxing you into acceptance by proxy of its slippery shuffle, making you complicit in its hypnotic insidiousness. Say yes to "Okay." A.U.
33. Traumprinz, "All the Things" (Giegling)

//www.youtube.com/embed/a-ueDkr5vJY
The name Traumprinz seemed to be on nearly everyone's lips in underground dance music this year, as if the world suddenly tuned in to his dreamy transmissions simultaneously. His two 2014 EPs, including "All the Things" for his homebase Giegling label, were perfect points of entry to the mysterious producer's subtle but deeply affecting aesthetic. The title cut in particular demonstrates how thoughtfully chosen sounds — delicately braided synth lines, wispy pads, economical percussion, two piano chords, and vocals snatched from forgotten soul records — deployed with the utmost care can be far more engaging than tracks that come out guns-a-blazing. S.M.
32. Caribou, "Mars" (Merge)

//www.youtube.com/embed/N8fmtEE5uls
Caribou's 2014 album, Our Love, further solidified Dan Snaith's connection to the dance floor as it melded his band-oriented songwriting with intensely club-oriented production. And while lead single "Can't Do Without You" best exemplifies this hybrid, stirring album cut "Mars" connects the dots between both facets of the producer's sound. Restless hand drums and mammoth sub-bass hits create an unsteady floor hammered in place by piercing hi-hats and draped-in-jaunty-flute melodies, while two vocals — one indistinct and tribal, the other a pitched-up Rick Ross lyric — add spice before the tune tails off into a series of somber chords. You have to admire Snaith's ability to make sense of all these influences in a compelling way. S.M.
31. Shamir, "If It Wasn't True" (Godmode)

//www.youtube.com/embed/FIs3uZ49Oy4
We were introduced to androgynous, genre-spanning Las Vegas phenom Shamir via a couple of jazzy piano chords, some lovely falsetto, a whole lot of tambourine, and more laser noises than a blaster fight on the Death Star. It's both heart-rending and life-affirming, classically disco and unmistakably modern-sounding, incredibly fun and… OK, it's only incredibly fun. In 2014, he's on our dance list, but by 2016, we wouldn't be surprised to see him on our pop, country, and metal lists as well. A.U.