The 20 Best Pop Albums of 2014
In a year devoid of much Top 40 excitement, big-name pop stars threw their hats into the ring — Taylor Swift, Robyn, and Jason Derulo among them — but the returning veterans found hungry newcomers Clean Bandit, ASTR, and Betty Who nipping at their heels. As is our yearly tradition, SPIN has combed through the year's pop releases to help demarcate the best from the rest, with longtime fixtures rubbing elbows with some less-obvious favorites that surprised even us. Who would've thought Nick Jonas' name would've been on everyone's — anyone's — lips in 2014?
1.The 20 Best Pop Albums of 2014
1/21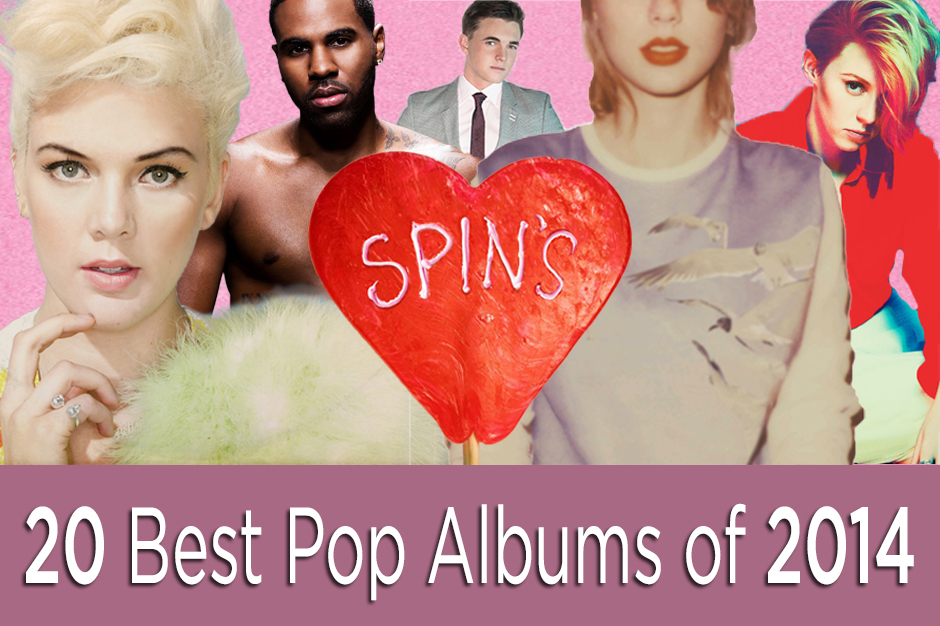 2.Lily Allen, Sheezus (Regal/Warner Bros.)
2/21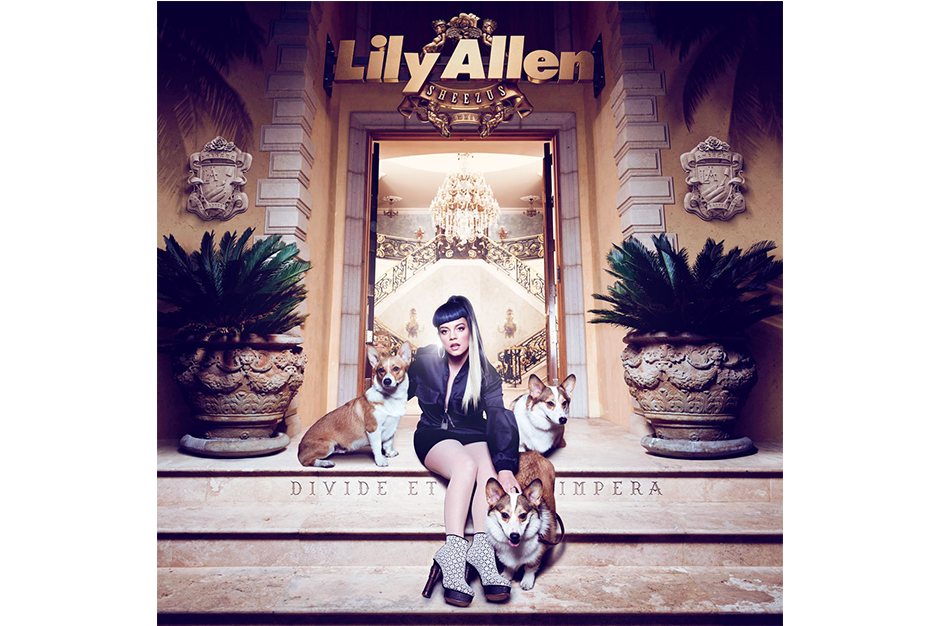 Utterly tone-deaf on race and a little too dependent on her hard-won "L8 Cmmr" man for happiness, Lily Allen has never been politically correct. Though she's also been up in her air balloon for five years with no Tumblr for guidance, the British pop star still correctly identifies three publications to call out for sexism on the sinewy, dubstepping "URL Badman." Allen was always better at selling hooks than life advice, and Sheezus' 12 genre-shifting constructions are no different, whether she's pillaging Soweto on "Life for Me" or zydeco for "As Long as I Got You." The melodies carry her words so loftily that you'll even sing along with the flawed ones. DAN WEISS
3.Jesse McCartney, In Technicolor (Eight0Eight Records)
3/21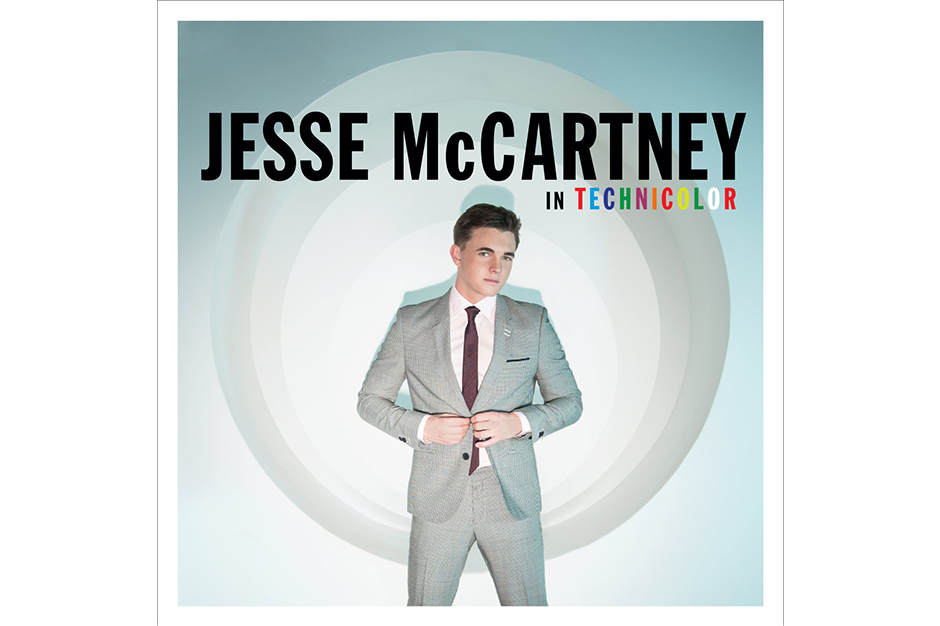 For those of us who were left wishing that Justin Timberlake's The 20/20 Experience was more like The 8/8 Experience, 2014 offered us Jesse McCartney, coming of age just in time to give us the year's leanest, most muscular — but still suit-and-tie-required — pop listen. In a year where even Grayson Chance had a decent comeback single, Jesse stood apart as the most grown-up of his former kiddie-star peers, with vastly improved songwriting, an effervescent, horn-infested wedding-party sound (influenced just as much by Earth, Wind and Fire as Justified-era JT), and a thickened falsetto that has him sounding like a much less creepy Robin Thicke. "It feels like I'm 17," McCartney sings on his ecstatic Technicholor highlight "Young Love" — all involved should be thankful he has matured enough to get so wistful. ANDREW UNTERBERGER
4.Bleachers, Strange Desire (RCA)
4/21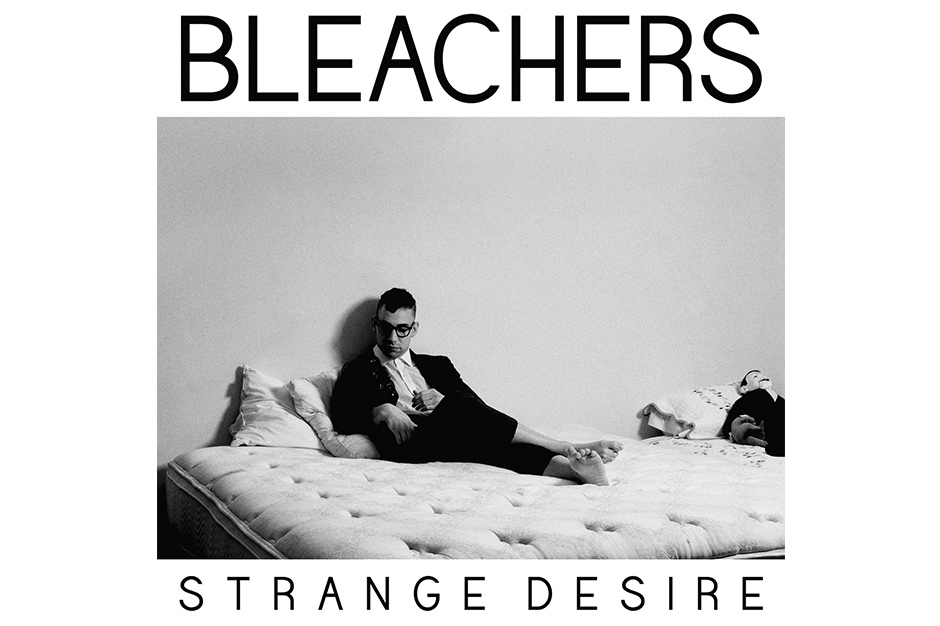 Can we officially start calling fun. Jack Antonoff's real side project? The guitarist is a natural frontman, and the band's punchy debut is a rollicking success, as demonstrated by the standout single "I Wanna Get Better." Whereas fun. sometimes coast on an unearned sense of grandiosity Bleachers show their work, and the group's grittier guitar jitters and raw vocals make their soaring choruses that much more satisfying. JAMES GREBEY
5.BenZel, Men (Friends Keep Secrets/Interscope)
5/21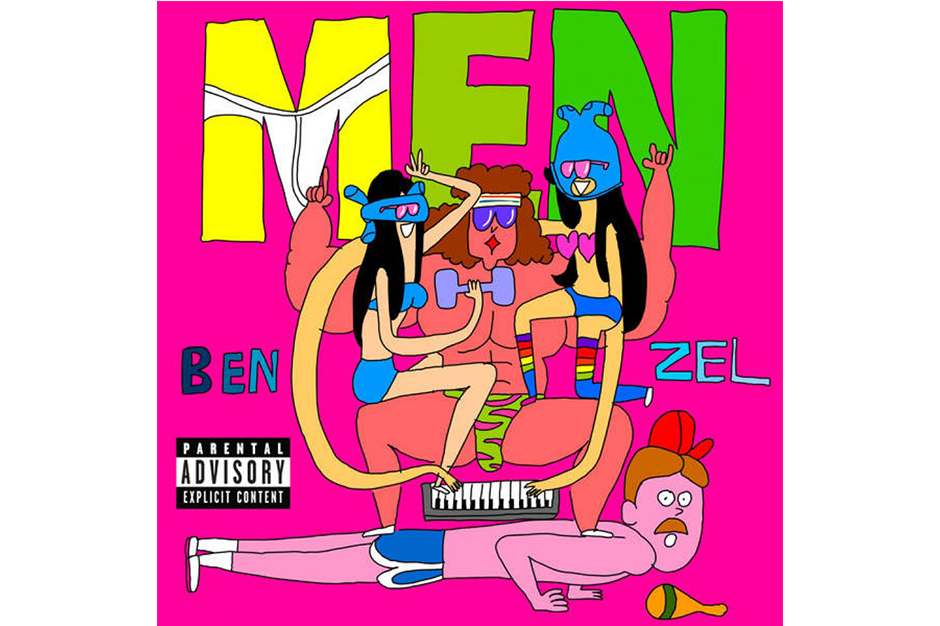 Now that they've dropped their faux-Japanese teen identities, producer duo Benny Blanco and Ben Ash are free to reap all the credit they deserve for this twisting journey of an EP. With help from an off-script Juicy J ("Four"), Norwegian producer Cashmere Cat's ambient squeaks and whirrs ("Just a Thought"), and the appropriately hyped newcomer Ryn Weaver ("Touch"), BenZel crafted five tracks that are puzzling at times but always engrossing. J.G.
6.Jason Derulo, Talk Dirty (Warner Bros.)
6/21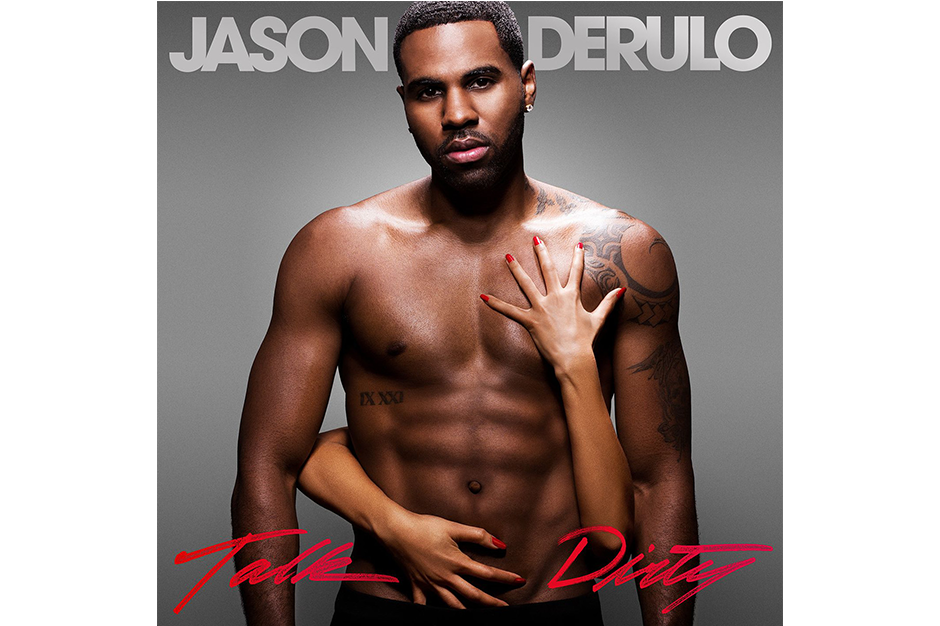 This likable lightweight understands better than most that "your booty don't need explainin'," and he's old-fashioned enough to think a butt that can go "patty cake, patty cake with no hands" is cause for "wedding plans." But he's most crucially unfashionable in the way he varies his music enough to shush haters: The title tune generously steals Israeli brass from Balkan Beat Box, while "Wiggle" makes budget turn-of-the-century Timbaland exotica from a deadened recorder. By the time Derulo's one-track mind finds ways to work in booty metaphors relating to planets and bubblegum, it's pretty obvious where his anaconda's loyalties lie. D.W.
7.Tove Lo, Queen of the Clouds (Island/Universal)
7/21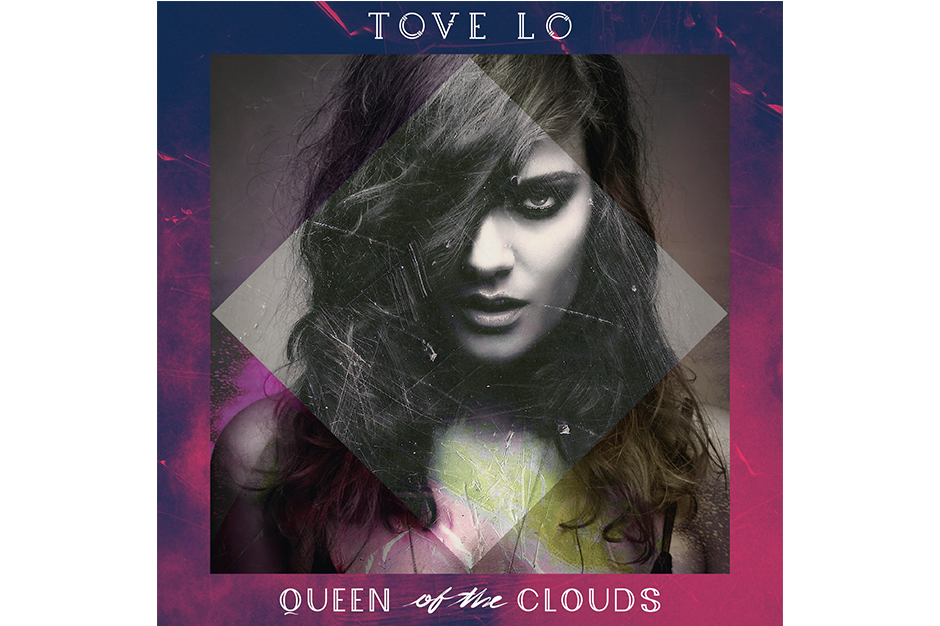 For a debut album, Queen of the Clouds reads like the weary, lovesick diary of a woman on the cusp of drowning her sorrows, if she's not already halfway down the drain. Split into three sections — "The Sex," "The Love," and "The Pain" — Swedish songwriter Tove Lo's first LP wallows mindfully in its own despair, but she peppers it with such firecrackers as "Like Em Young," a snappily deadpan song about cradle-robbing for one's own enjoyment. Consider Tove a new habit we just can't kick. BRENNAN CARLEY
8.Clean Bandit, New Eyes (Atlantic)
8/21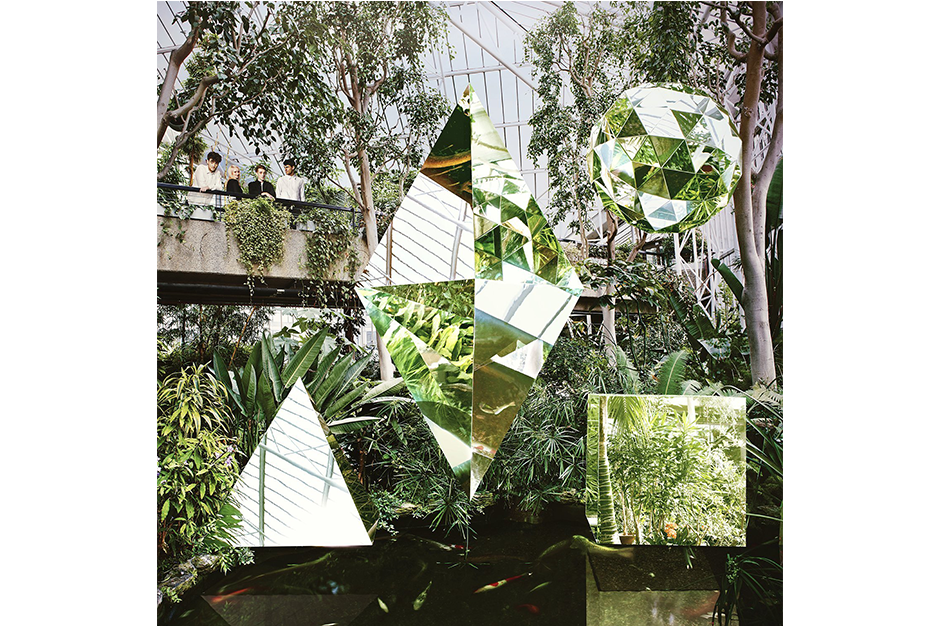 "Rather Be" only scrapes a the surface of what these electronically inclined British classical musicians can do when they come together. "Heart on Fire" assertively vogues next to the diva-driven dance tracks of the early '90s, while "Come Over" wraps strings around Jamaican rapper Stylo G's beachside rhymes. Best of all: New Eyes launches previously undiscovered talent — like teenage power-belter Sharna Bass, whose "Extraordinary" anchors the album's top-half — to the forefront. Pop stars should really start looking to Clean Bandit for inspiration, as nobody brings out their singers' inner beasts in quite the same way. B.C.
9.Nick Jonas, Nick Jonas (Island)
9/21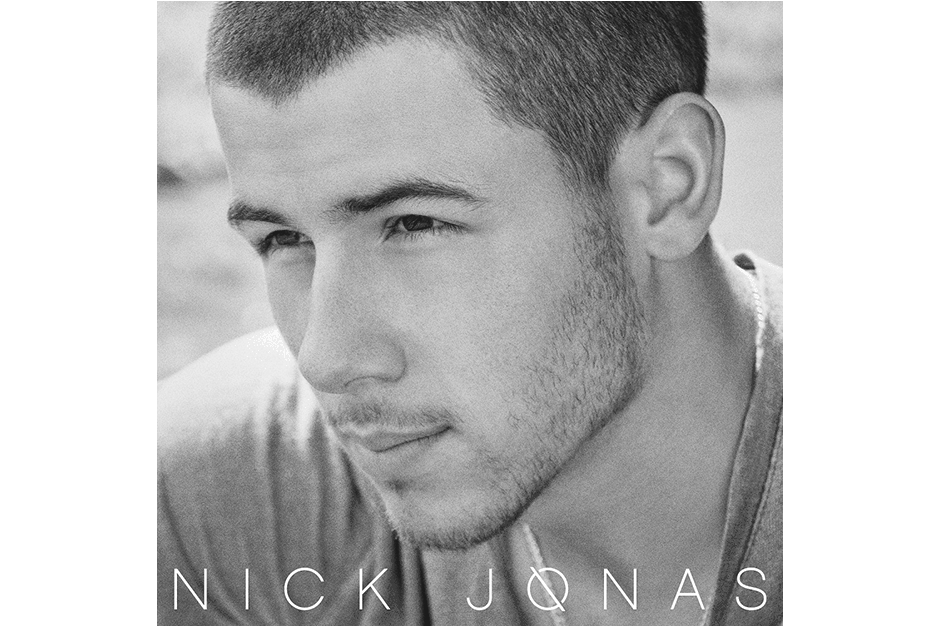 Enough with that tired "breaking the shackles of boy bands past" narrative: Nick Jonas got that out of the way years ago. On his self-titled solo effort, the Jersey singer smashes expectations, oozing sex and charm while slithering his way onto pop radio. There's personality to his music: Bossy but willing to listen, Jonas plows through deeply physical songs — such as the Robin Thicke-ish "Teacher" and the hand-wringing "Push" — not like a boy with something to prove, but like a man who knows (and loves) that he's got you just where he wants you. B.C.
10.Various Artists, The Hunger Games: Mockingjay, Part 1 – Original Motion Picture Soundtrack (Republic)
10/21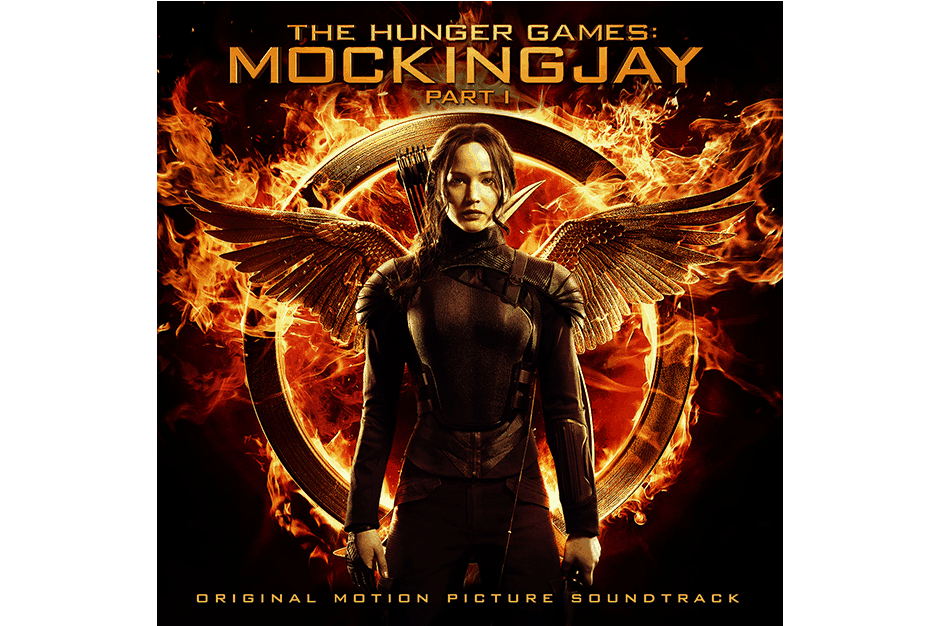 Not like we still need to be keeping a running tally, but add this to Lorde's list of pre-drinking-age accomplishments: an expertly curated soundtrack to a blockbuster film sequel, one which brings together artists ranging from Pusha T and Miguel to Grace Jones and the Chemical Brothers (often within the same song!), while remaining a shockingly coherent listen. A who's-who of Lorde's most gifted contemporaries (Tove Lo, Charli XCX, Tinashe) helps with the consistency, but you have to admire the way each artist's song seems to stem from the same mysterious, vulnerable, and YA-ready place. Of course, the movie's biggest hit isn't on the soundtrack at all, because not even the presence of J-Law is gonna fuck with Lorde's sense of quality control. A.U.
11.RAC, Strangers (Interscope/Cherrytree)
11/21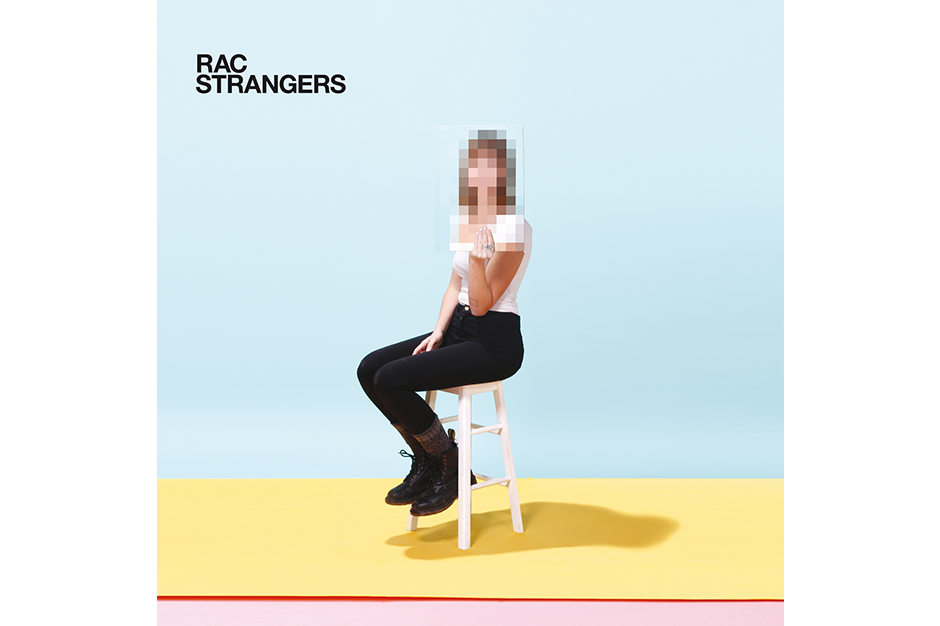 André Allen Anjos, now the sole member of the Remix Artist Collective, was able to turn his considerable behind-the-board talents — and connections with friends like Kele and Penguin Prison — into a terrific debut solo record containing entirely original material. RAC's cheery melodies and xylophone appreciation make Strangers an impossibly smooth listen, but the lyrics aren't always as lightweight as the melodies: "All I Got" is a surprisingly affecting unrequited-crush song ("It's been a lot of shaking hands lately and not a lot of hugs"), while "Let Go" is about being in love with an addict ("Just try, just try to stay sober"). J.G.
12.Yelle, Completement Fou (Kemosabe Records)
12/21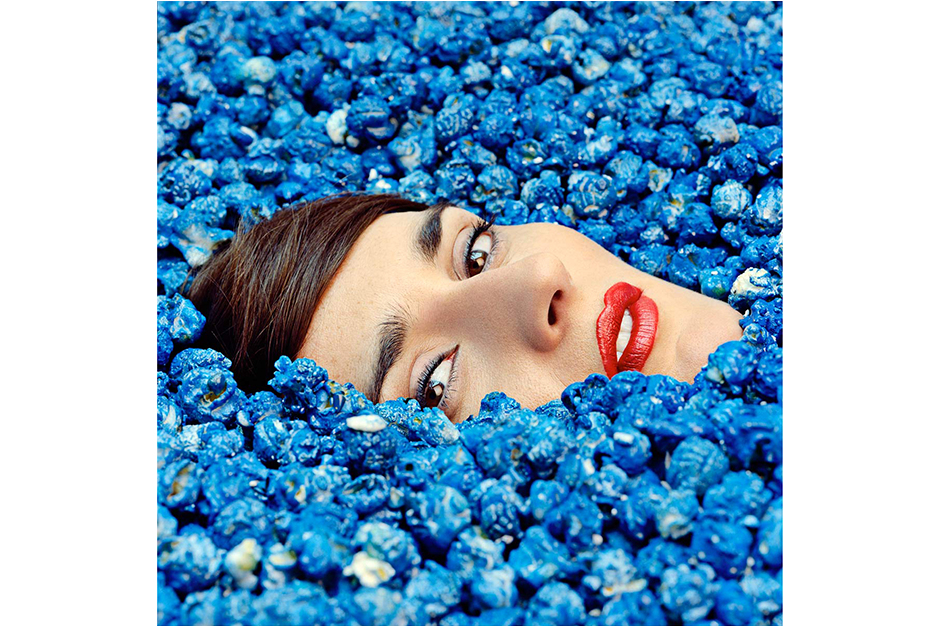 You needn't be bilingual to fall in love with the dance-step from exclusively French-chanting Yelle, otherwise known as singer Julie Budet and her producer partner GrandMarnier (Jean-François Perrier). On the pair's third effort, Completement Fou, they refocus and tighten their production efforts (thanks to a partnership with Dr. Luke and his Kemosabe label), taking their fizzy pop to more contemporary heights. The club-ready "Moteur Action" rolls in with EDM-bedazzled wheels, and the title-track opener relies on Clean Bandit-like piano chords to transition to a pulsing drop. Barely pausing for a slow-song breather, Yelle's Franco-fete is just as fun-loving as its forerunners (2007's Pop Up and 2011's Safari Disco Club), but this party has evolved from the sweaty basement to a sleek hotel suite. RACHEL BRODSKY
13.La Roux, Trouble In Paradise (Polydor)
13/21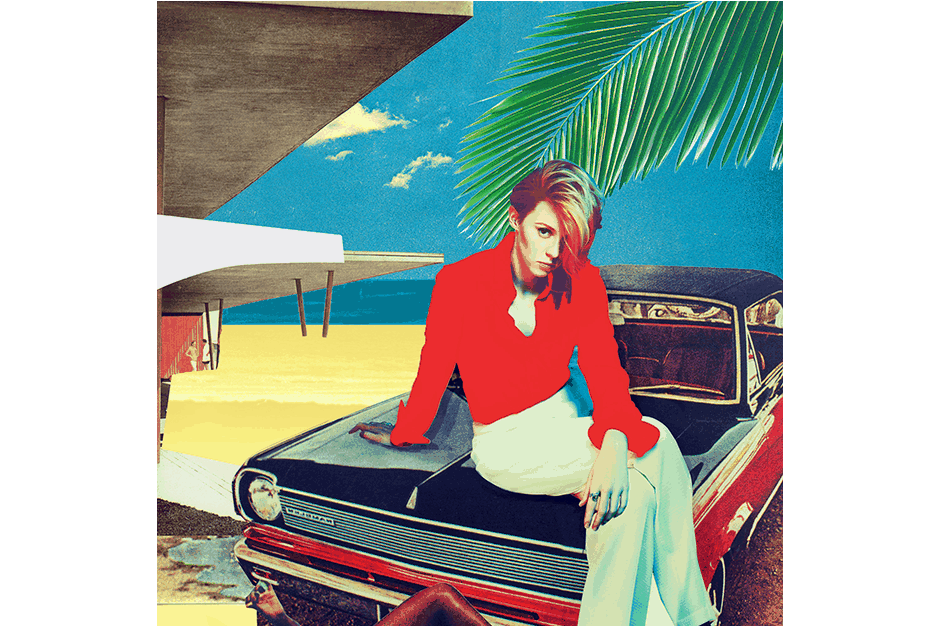 Synth-pop's most cherished carrot-top, La Roux — born Elly Jackson — waited five hurdle-strewn years to release her sophomore album. Splitting with former partner Ben Langmaid in 2012 and overcoming an anxiety-afflicted burnout, the British-born chanteuse circled back this year with an upbeat, funk-flecked nine-song collection that boasts an ominous underbelly. That said, Trouble in Paradise is noticeably more lighthearted than its hit-strewn predecessor, 2009's La Roux. Utilizing bubbly keys and finger-snapping beats, the sprightly "Kiss and Not Tell" suggests sneaking a taste of forbidden fruit ("All along I've had feelings I can't help / Makes me want to kiss and not tell"), while the saucy "Sexoteque" illustrates an incompatible couple with clashing bedroom needs. When talking relationships, Jackson might toss you in with the sharks, but don't worry — this is Paradise, and the water's warm. R.B.
14.Royksopp & Robyn, Do It Again (Interscope/Cherrytree)
14/21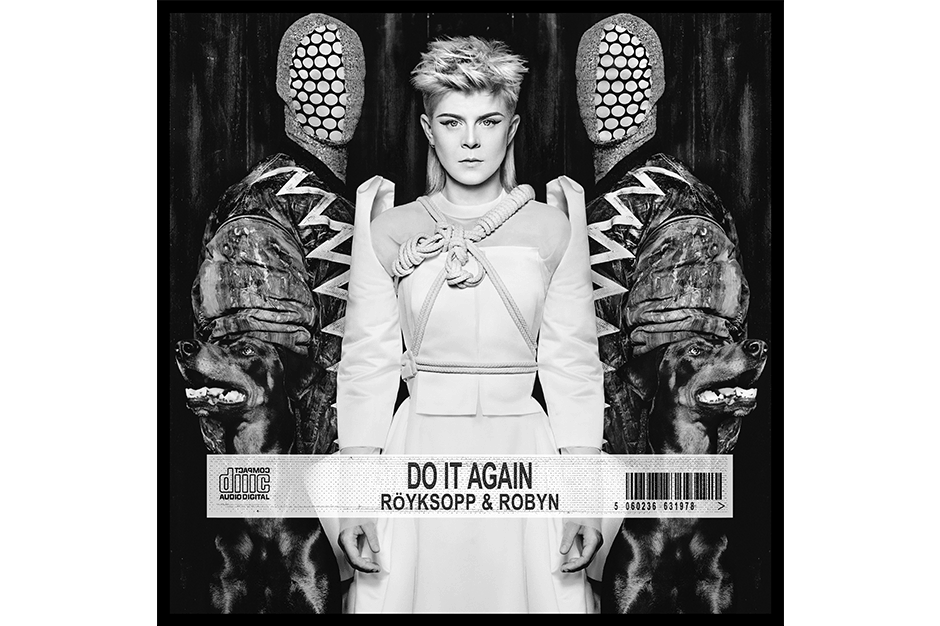 This five-track EP sparkles with the brilliant chemistry that only collaborating with old friends could yield. Röyksopp and Robyn — who've joined forces on such tracks as "The Girl and the Robot" and "None of Dem" before — know how to pull the best out of each other. The former never lets their codeine-drowned electronica overpower their Swedish diva's elfin vocals, while Robyn knowingly contorts her verses to complement her producers' futuristic creations. "SayIt" is the best Daft Punk song the French superstars never released; "Monument" spirals around with glee, constructing an entire world within its ten-minute lifespan. They'd better do this again. B.C.
15.Lykke Li, I Never Learn (LL)
15/21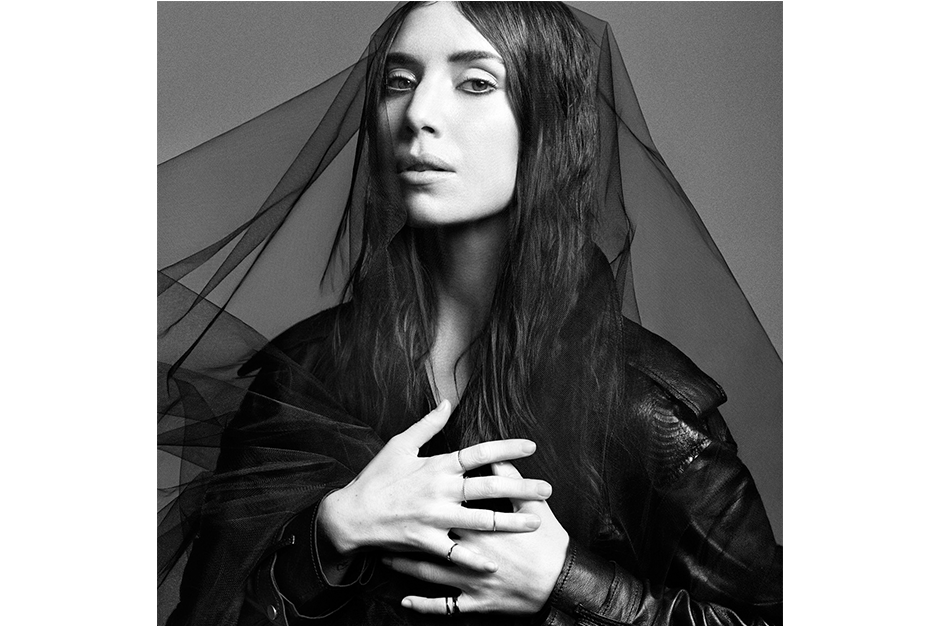 Lykke Li is very sad. Rather than bottling that emotion up, the Swedish star scrapped her bubbly predilections in favor of embers that crackle just enough to keep a light going. Songs like "Silver Line" and "Never Gonna Love Again" fade Lykke's vocals in and out so rhythmically that her melancholia becomes our melodic enjoyment. It's one thing to make a break-up album; it's another entirely to slice open your own heart in song, allowing others a first-hand look at something so universally understandable but so rarely shared in polite society. B.C.
16.Charli XCX, Sucker (Neon Gold/Atlantic)
16/21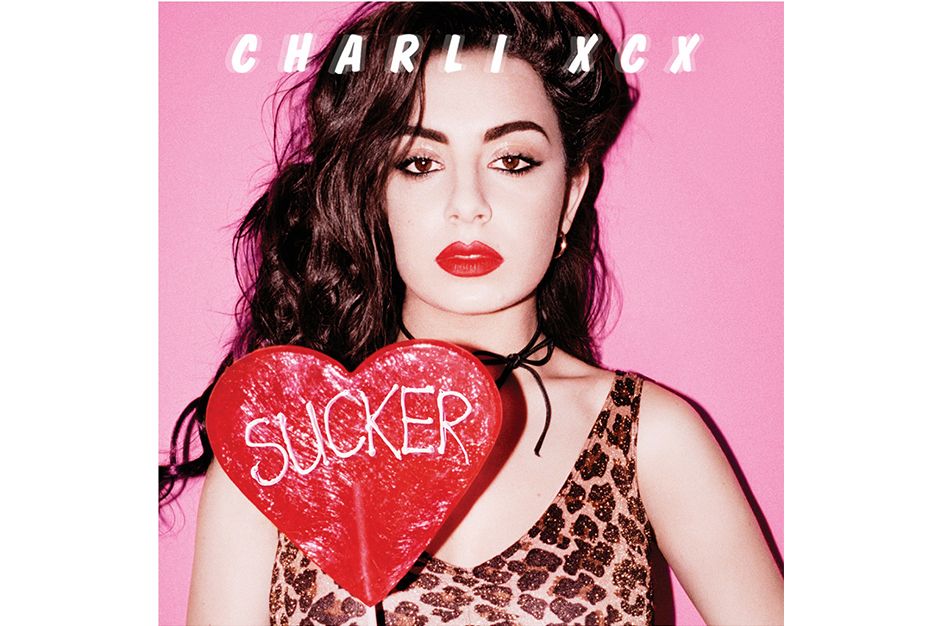 Quick recap: Charli XCX is through being cool, and the Sucker is us for expecting her to care about such things in the first place. Charli's second full-length shaves off the densely layered atmospherics and dreamy soundscapes of 2013's True Romance] for a streamlined 40 minutes' worth of expertly snotty, fists-in-the-air, '90s-indebted pop/rock that's far more Jawbreaker than Jawbreaker. It's not the way to go about recording your Mature Second Album, but it is how you go about winning an army of young fans (or super-nostalgic old ones) who are going to enjoy your utopian vision of prom — all Sharpie-marked balloons, spiked punch, and chaperone torture — far more than any part of their actual high-school experience. If there's a nobler goal in pop music, we can't think of one. A.U.
17.Lana Del Rey, Ultraviolence (Interscope/Polydor)
17/21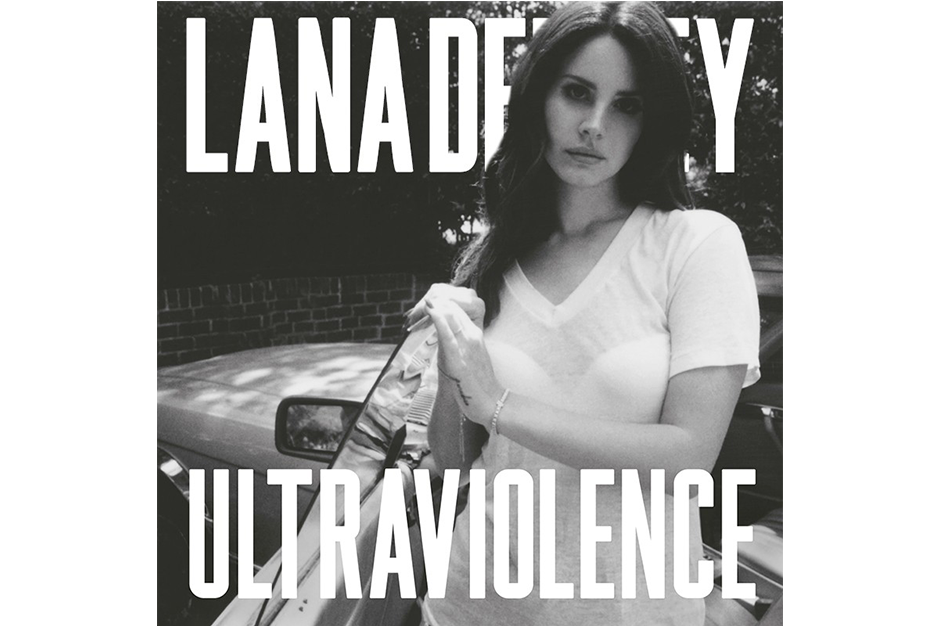 The somnambulist LP of 2014, Lana Del Rey's follow-up to her controversial breakout debut, Born to Die, doubles down on the gauzy atmospherics, ethereal vocals, and high drama of "Video Games" and "Blue Jeans," mostly forgoing Born's talking-point lyrics about gender dynamics and soft drinks, but still featuring a song titled "Fucked My Way Up to the Top." For a record immediately following the two biggest pop hits of Lana's career, no attention whatsoever is paid to crossover appeal — LDR is too busy floating through the Cocteau-esque gossamer of "Shades of Cool" and blissing out to Lou Reed on "Brooklyn Baby" to care about such things. It's for the best: For a pop star so obviously infatuated with the film starlets of a lost Hollywood, Lana feels far more natural as Isabella Rossellini singing "Blue Velvet," and Ultraviolence remains just as fascinating and disquieting as a Lynchian nightmare. A.U.
18.Taylor Swift 1989 (Big Machine)
18/21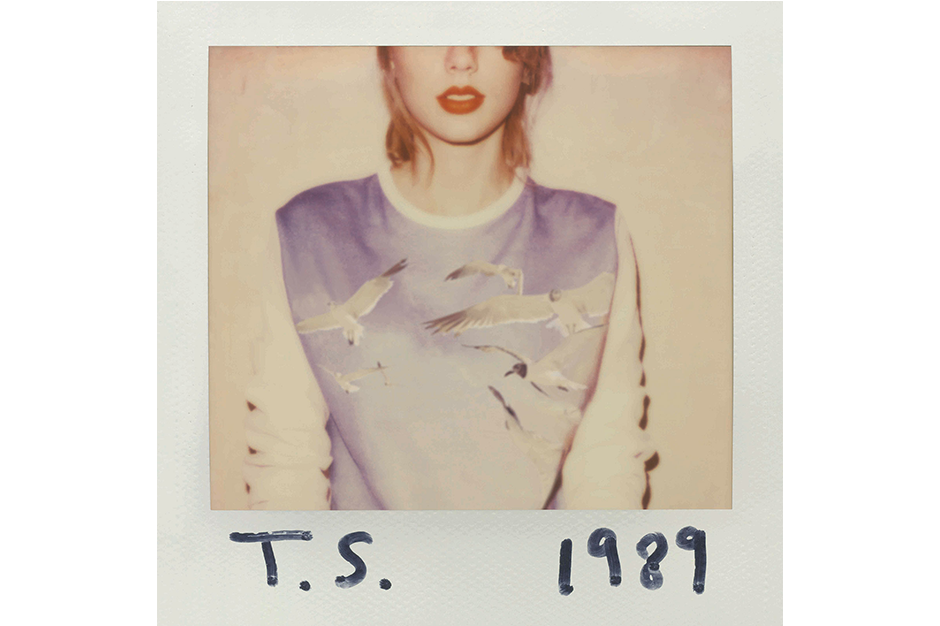 People talked about Taylor Swift's new album as the one where she embraced her pop leanings, but 1989 was more like a winking stroll through Candy Land, what with its slick, lip-smacking highs and doldrum-stuck downs. With 13 crisp and polished songs, the Nashville expat resuscitated the music industry and threw Spotify to the curb all in the span of a week. "Bad Blood" and "Style" walk arm-in-arm with Swift's best songs, and she knows it;1989 would make for a refreshing statement just from its self-confidence, which it wields with brash, "I am what I am" delivery and unwavering accessibility. B.C.
19.ASTR, Varsity (Neon Gold)
19/21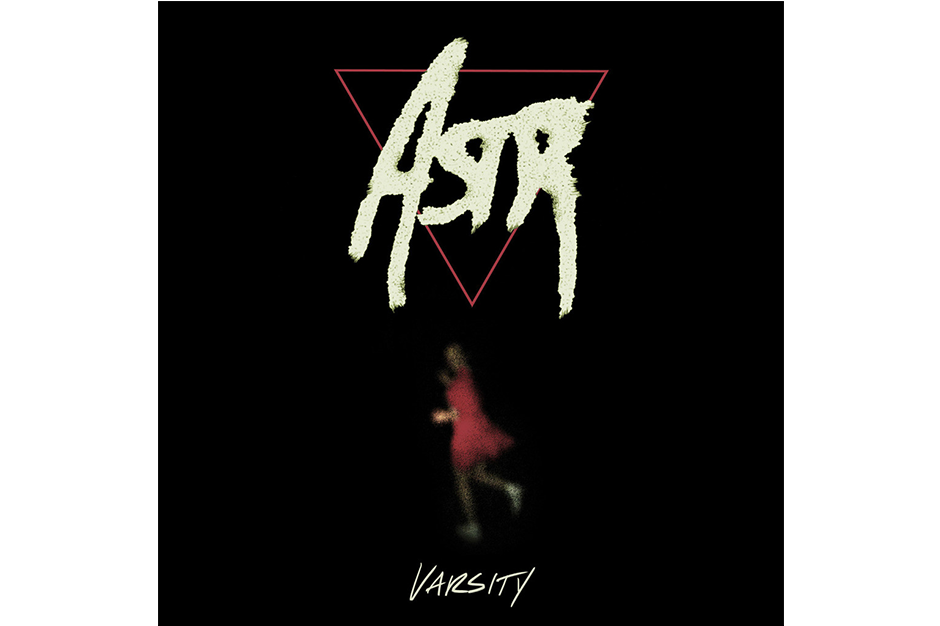 The duo of Adam Pallin and Zoe Silverman have done a fair bit of running from their past in the hopes of establishing ASTR beyond their history in the music industry — Pallin as a journeyman writer/producer and Silverman as the daughter of a record-label magnate. Releasing 2014's best pop mini-album — Varsity, a six-track jewel of an EP in which every original song is of lead-single strength — should go a long way towards giving them a clean slate. The duo's joint experience actually helps inform their unique blend of classic dance-pop and modern hip-hop sounds: They're equally comfortable borrowing the synth hook to Jackson Browne's "Somebody's Baby" ("R U With Me") or the chorus to Black Box's "Everybody Everybody" ("Blue Hawaii") as they are referencing the snap, crackle, and pop of the Neptunes' "Drop It Like It's Hot" beat ("Operate") or covering Drake outright ("Hold On, We're Going Home"). The latter is the only non-essential track on the EP, but you can still very easily imagine Drizzy and 40 spacing out to Varsity in the studio while getting lit in-between takes. A.U.
20.Sia, 1000 Forms of Fear (Monkey Puzzle)
20/21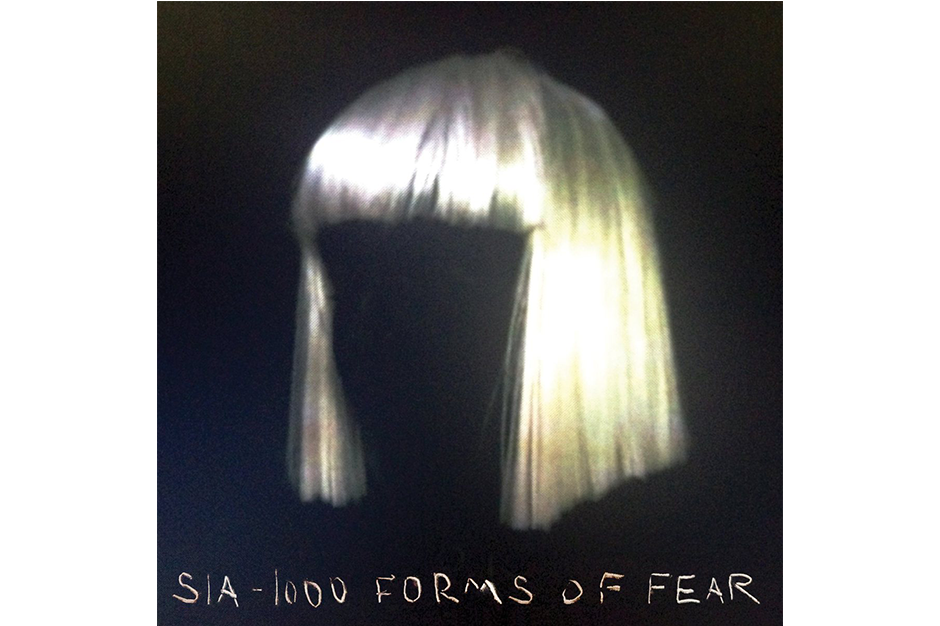 By staying (mostly) out of sight and penning ubiquitous Top 40 anthems for big names like Rihanna, Britney Spears, and Beyonce, this Aussie-born Songwriter to the Stars (and SPIN Artist of the Year) was paying the bills just fine before unveiling her sixth studio solo effort, 1000 Forms of Fear. But if her 12-track opus proves anything, it's that the reclusive Blonde Bobbed One can hide her face, but not her talent. Matter-of-factly tackling such taboo subjects as alcoholism, addiction, and penetrating loneliness, Sia's vocals soar on anti-party anthem "Chandelier," wail on the octave-climbing "Eye of the Needle," and plead for emotional salvation in the abandonment-themed "Elastic Heart." It must be agonizing to rip open your sutures and scars with every album release, but for Fear, Sia deserves a Purple Heart. R.B.
21.Betty Who, Take Me When You Go (RCA)
21/21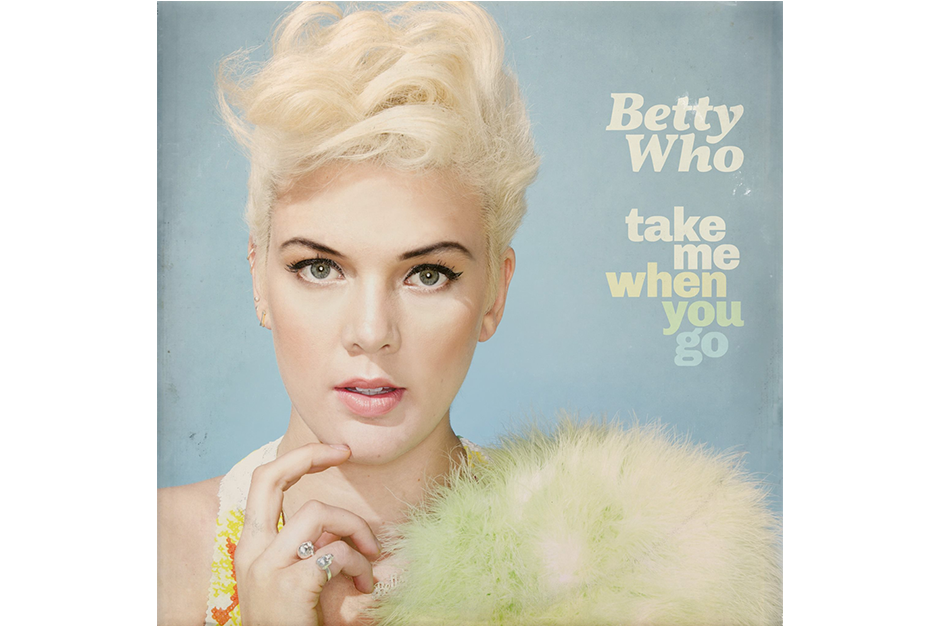 The secret ingredient in New York-via-Australia sensation Betty Who's irresistible pop soufflé isn't ABBA or Katy Perry or even Robyn — it's Bon Jovi. Betty's brand of dance-pop may be predominantly Scandinavian in its structuring and sonic makeup, with its layers of relentless synths, treble-soaked production, and shouted-to-the-heavens vocals, but its ethos and guiding principles are strictly New Jersey arena rock, right down to the Springsteen-checking title of "Glory Days." Take Me When You Go is clearly sized to stadium proportions, stuffed with enormous choruses and heart-smacking hooks, and it hits home for its entire standing-room-only crowd with its imminently relatable tales of first love, teenage aimlessness, and small-town escape. "If you've got a broken heart / Then you're just like me," Betty sings, extending a hand to all her own Tommys and Ginas out there. She should be just as massive as Jon Bon, and if Take Me is any indication, she may already be halfway there. A.U.