The 20 Best Metal Albums of 2014
Every year has its highs and lows, but 2014 sure seemed to take pleasure in keeping us in the metal community on our collective toes. It swung between triumph and tragedy, often in the space of a few weeks. Angela Gossow stepped down from Arch Enemy, Slayer's lineup continued to rotate like a damn rotisserie, and a Bill Ward-less Black Sabbath won a Grammy. We said a lot of goodbyes — to GWAR's Dave Brockie, to The Gates of Slumbers' Jason McCash, to Black Tusk's Jonathan Athon, to too many more.
It hasn't all been doom and gloom, though. Black Tusk (joined by longtime friend Corey Barhorst) has just announced a European tour, and GWAR's new female member, Vulvatron, has already won over the band's diehard fans. Despite typical doomsday predictions, metal has actually enjoyed a huge upswing in creativity, resulting in genre-defying new sounds and styles that see releases from Nux Vomica and the Atlas Moth nestle in comfortably alongside more orthodox practitioners like Blut Aus Nord and Death Congregation. Metal is still dogged by the issues that arise from its deep-seated conservative values, but thanks to an increase in conversations about racism, politics, and feminism, those on the right side of history have gained solid ground.
At the end of the day, metal ain't perfect — but it's ours, and we love it, warts and all. Here are a few of 2014's brightest metallic moments. KIM KELLY
1. The 20 Best Metal Albums of 2014
1/21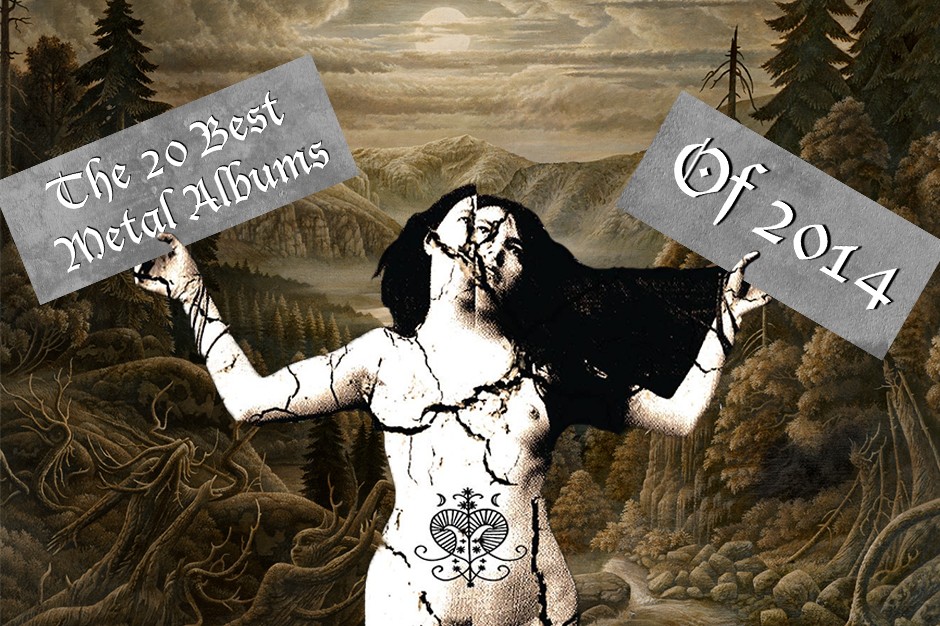 2. Avichi, Catharsis Absolute (Profound Lore)
2/21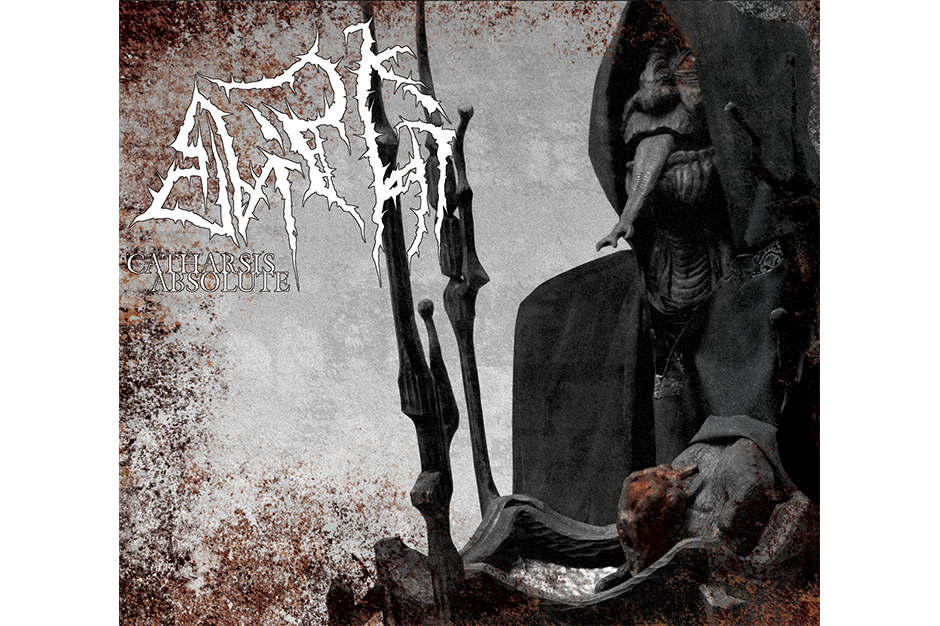 Andrew Markuszewski released this one-man project in January after being held back for more tweaking from an initial release in 2013. The additional time was worth it, as the album from the former Nachmystium guitarist (and current axe man for Lord Mantis) was memorable enough to stay on the radar within a year that was packed with impressive releases. Created in an emotional isolation, Catharsis Absolute veers more to the sound of traditional European black metal, creating a shadowy transcendence that while mildly intimidating, is thoroughly transfixing. LAINA DAWES
3. Midnight, No Mercy For Mayhem (Hells Hellbangers)
3/21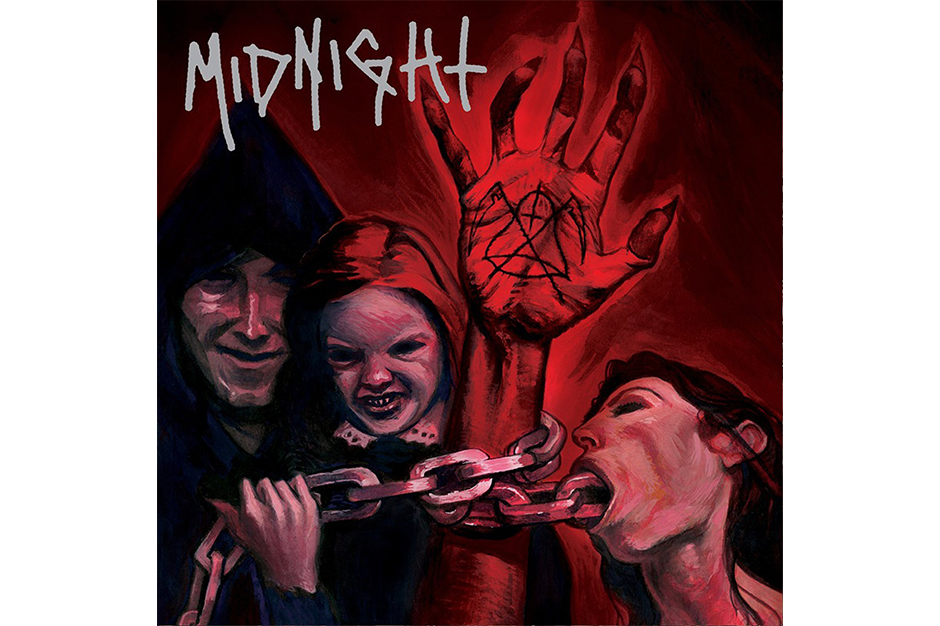 It's impossible to sum up Midnight without falling back on the obvious tropes they've built their career on, but there's no reason to avoid it. The band's sworn allegiance to Satan, sex, violence, and black shining leather is what makes Midnight who they are, and the way they deliver their degenerate message is what makes them one of the best in the game. Despite their primal image, founder Athenar's songwriting chops are next-level and result in diabolically catchy tunes that meld black, speed, and heavy metal with snotty punk and gang chants. There are plenty of metalpunk bands out there, but there is only one Midnight. K.K.
4. Artificial Brain, Labyrinth Constellation (Profound Lore)
4/21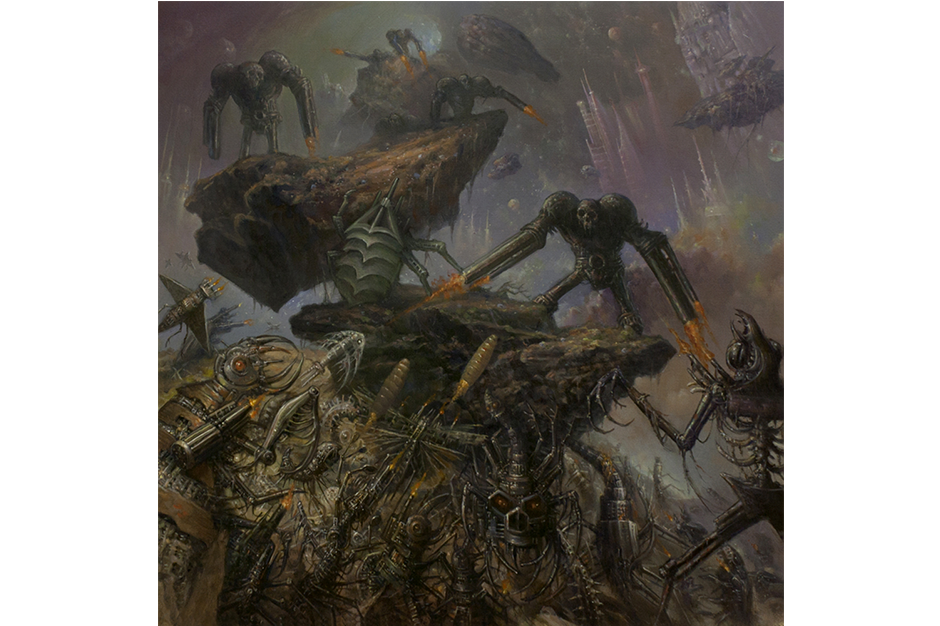 After releasing a number of demos over the years, the New York-based technical death metal band released their full-length debut this year to critical acclaim. Perhaps it's Artificial Brain's youth that gives them the ambition to make such a layered work in such an already-complex genre, as obvious care was put into making Labyrinth Constellation more of a sci-fi art piece than simply an album. From the otherworldly vocals to the heavy use of industrial tones, a lot of influences are blended together to make this album (and this band) unique. L.D.
5. Caïna, Setter of Unseen Snares (Church of Fuck)
5/21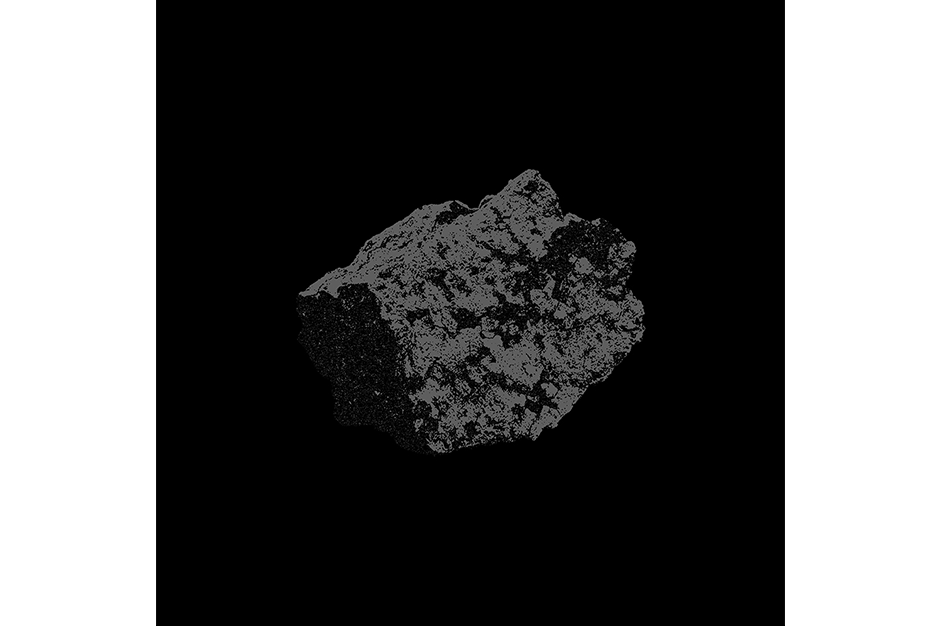 Setter of Unseen Snares is the most interesting and impressive entry into U.K. black metal enigma Caïna's prodigious discography. Drawing from founder Andy Curtis-Brignell's own punk and hardcore roots, Side A's short, punchy songs rage, roar, and swing with uptempo urgency; while Side B slows into a droning, mournful ambient piece — before hurtling headlong into a patch of the evocative black metal Caïna's still best known for. It's a jarring juxtaposition, but that's been Caïna's MO since the very beginning. There is no comfort here, but there is raw emotion, and somewhere near the end of the tunnel, there is also hope. K.K.
6. The Alraune, The Process of Self-Immolation (Profound Lore)
6/21
Nashville unleashed something truly evil upon this world when it allowed Alraune to gestate and flourish. Originally backed by Graceless Recordings before they made the move to Profound Lore, the quartet slyly buried its progressive and melodic leanings beneath a blanket of ugly black metal orthodoxy — as the band makes abundantly clear, it's possible to innovate without abandoning one's most hallowed influences. Alraune's secret weapon is Tyler Coburn's impossibly fluid drumming, but all four members deliver gold-star performances on The Process of Self-Immolation. Let's hope they stick around long enough to set the world on fire with a follow-up. K.K.
7. The Atlas Moth, The Old Believer (Profound Lore)
7/21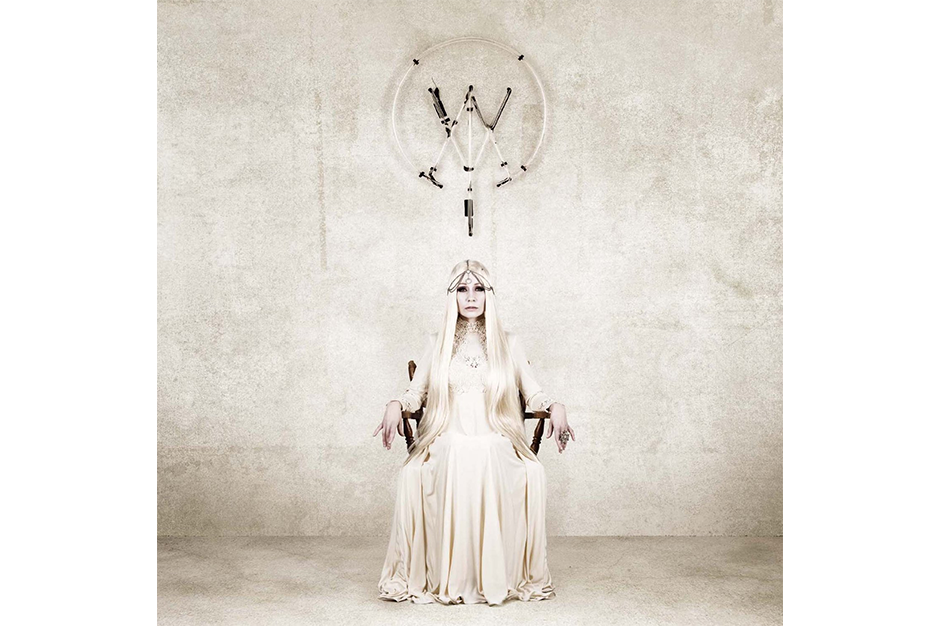 The most recent offering from the Atlas Moth further solidified their reputation for challenging the notions of the genre by making the listener work: through complex, beautiful lyricism on pondering the afterlife and the death of loved ones, and through a new musical landscape created under the metal umbrella, incorporating psychedelic grooves and the harmonies of two distinct vocalists, representing the bright and the bleak. On their third full-length album, the Chicago-based band painstakingly crafted a collection of tracks in which these dualities shed light on a difficult time in their personal lives. However, the sheer artistry of The Old Believer shows there is light at the end of what was clearly an arduous journey. L.D.
8. Diocletian, Gesundrian (Osmose)
8/21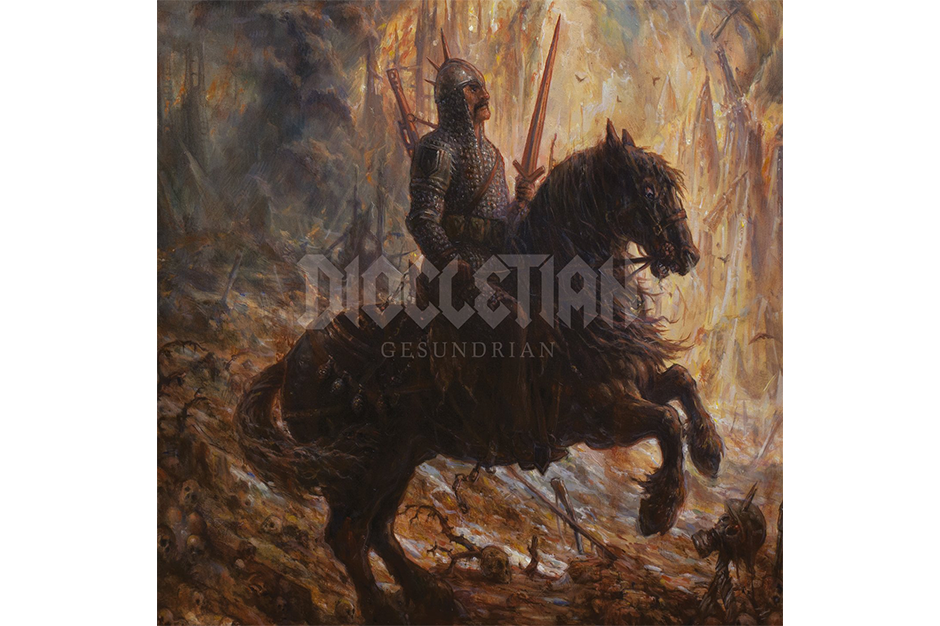 Four years is far too long to wait for a new Diocletian album, yet that was the hand fans were dealt as New Zealand's finest war machine took its time sputtering back to life. The wait was worth it, though; the band's latest LP and third full-length overall is a barbaric and utterly overwhelming document of bestial aggression. Sickening, Morbid Angel-esque grooves undercut frenetic blasts, vicious growls, and serrated riffs that aim to maim. Chaotic black/death metal rarely sounds this focused or this sharp, but Diocletian makes it look elementary. K.K.
9. Primordial, Where Greater Men Have Fallen (Metal Blade)
9/21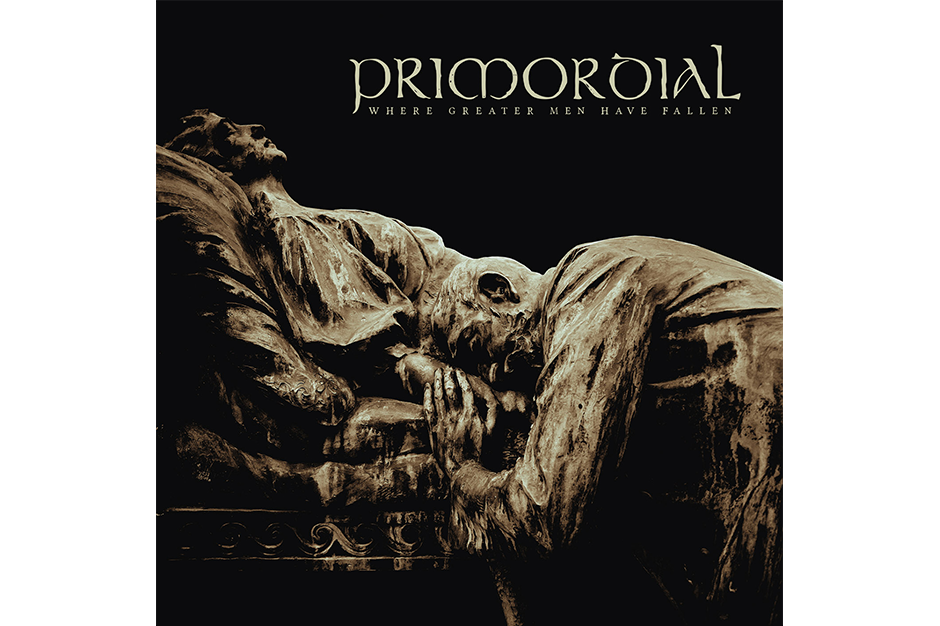 Primordial began life in the early '90s as a cover band, paying homage to Bathory and Venom. While the ensuing decades have seen this Irish brotherhood pursue and perfect a sound all their own, shedding overt black metal influences for a more refined approach, their latest album makes it clear that those early allegiances are still deeply embedded within their songwriting DNA. Where Greater Men Have Fallen combines anthemic heavy metal with solemn doom riffs and understated Celtic folk melodies, building on a winning formula that has taken Primordial from bars to Europe's biggest stages. K.K.
10. Coffinworm, I.V.I. VII (Profound Lore)
10/21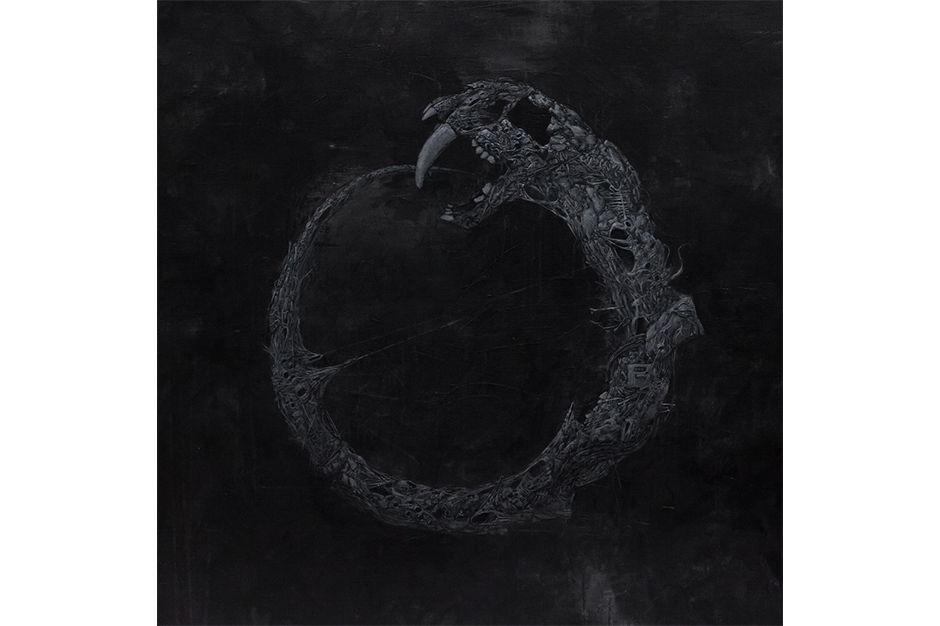 The main thing that stands out about the sophomore album from the Indianapolis-based Coffinworm — besides vocalist Dave Britts' unearthly shrieks and howls on the incredible opener "Sympathectomy" — is the feel of this album. Some purists are not too keen on the mélange of black and death metal — even though it's not that rare a blend these days — but with veteran producer/engineer Sanford Parker at the helm, this album is meaty and lush with an emphasis on a back-to-the-basics ethos that begs the listener's rapt attention. L.D.
11. Nux Vomica, Nux Vomica (Relapse)
11/21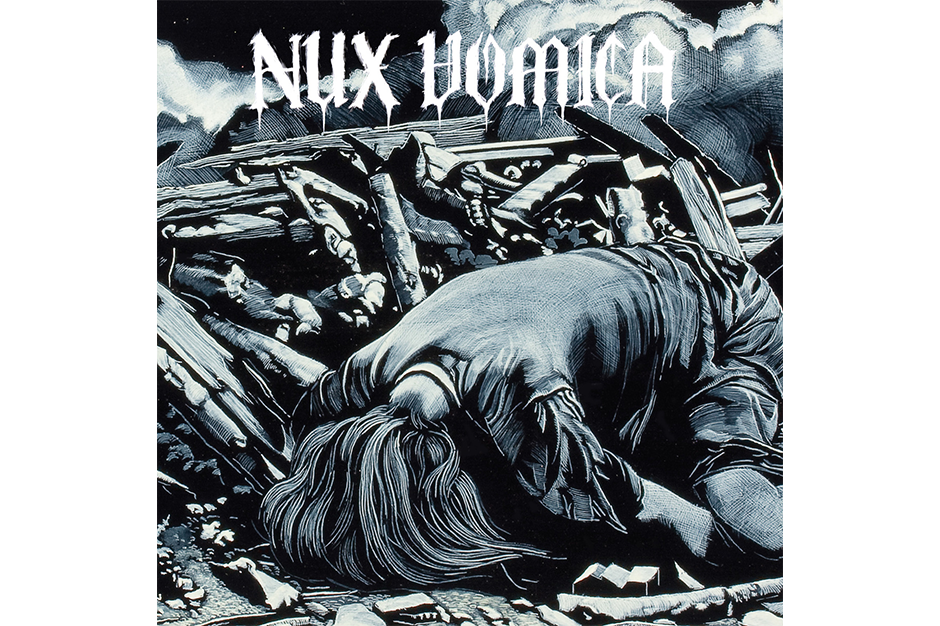 It's no longer a remarkable feat to successfully use the genre-mixing, kitchen-sink approach to extreme metal, but it is still pretty damn difficult for a band to do it anywhere near as well as Nux Vomica did. Though now sadly defunct, the Portland band's final will-and-testament, a self-titled LP for Relapse, stands among the best releases in any genre in 2014. Its slow-burning doom riffs and melodic death metal underpinnings gel beautifully with the black metal, sludge, and crust elements. The end result is a barnburner, and a fitting epitaph for a band gone before their time. K.K.
12. Behemoth, The Satanist (Nuclear Blast)
12/21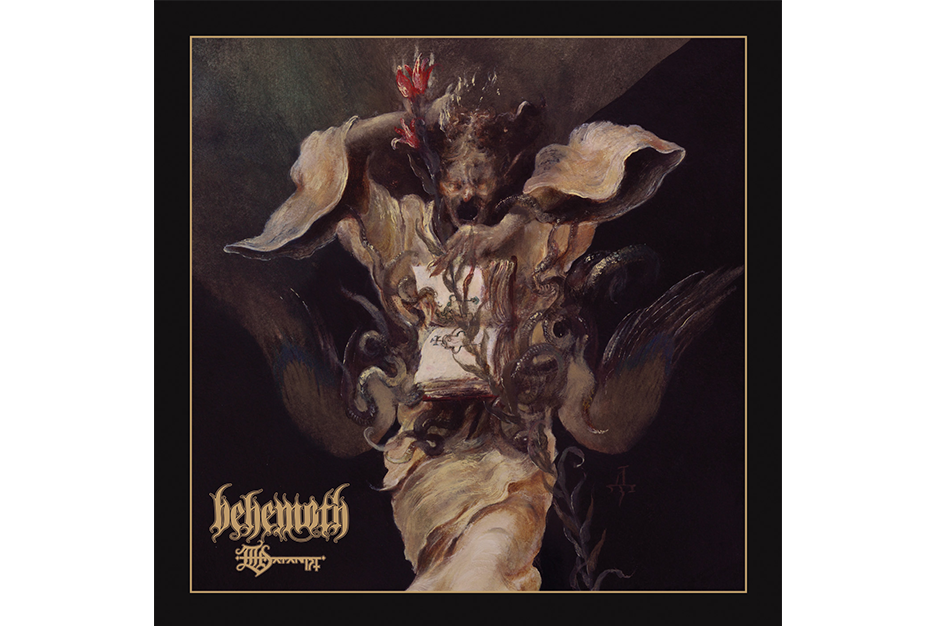 Led by the clarion-call single "Blow Your Trumpets Gabriel," The Satanist was the first release from the Polish blackened death metal trio since the highly publicized illness of singer Nergal: The frontman was diagnosed with leukemia in 2010, before defeating the disease and wowing American crowds during the band's headlining slot on this year's Spring Metal Alliance tour. This album is just as triumphant as Nergal was in beating his illness — but screw sentimentality; it is simply the band in top form, and the feel of victory is overwhelming. L.D.
13. Yob, Clearing The Path To Ascend (Neurot)
13/21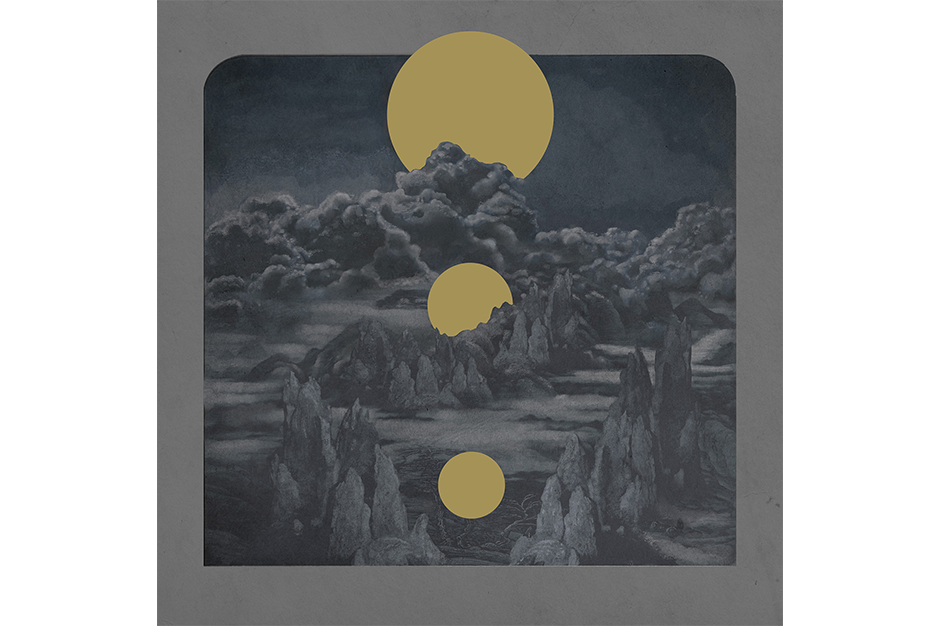 Keeping their reputation in place as one of North America's heaviest doom bands while adding a touch of modernity, the Oregon band's seventh album is probably their most accessible one to date, and a natural progression. With blackened flourishes (and, dare we say, a catchy chorus) on the amazing "Nothing to Win," the decision to expand the band's sound is proven a wise one. This isn't a case of fixing what was broken, but more about an established band pushing themselves to be even greater than what they already were. L.D.
14. Dead Congregation, Promulgation of the Fall (Martyrdoom)
14/21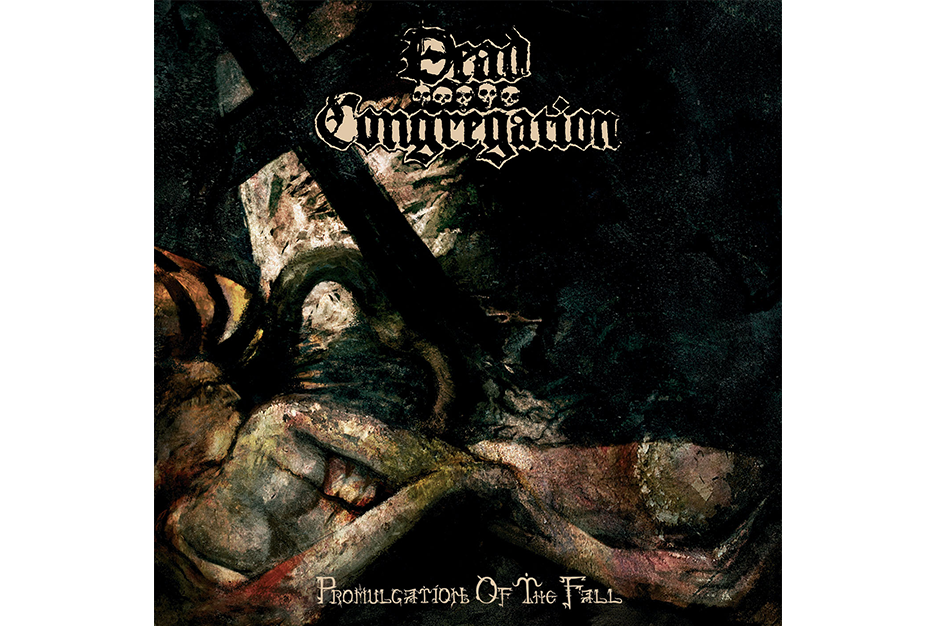 Greece's extreme metal legacy is a strange beast, populated by both oddballs and orthodoxy. Death Congregation falls into the latter camp, but could never be accused of stagnation or rote genre worship; rather, their approach to death metal is as nuanced as it is bludgeoning. Promulgation of the Fall is a bold, thematic record that puts forward the band's own occult agenda while paying dues to the godheads of '90s death metal. Dead Congregation keeps getting better and better at their dark craft; God help us when the next one drops. K.K.
15. Earth, Primitive and Deadly (Southern Lord)
15/21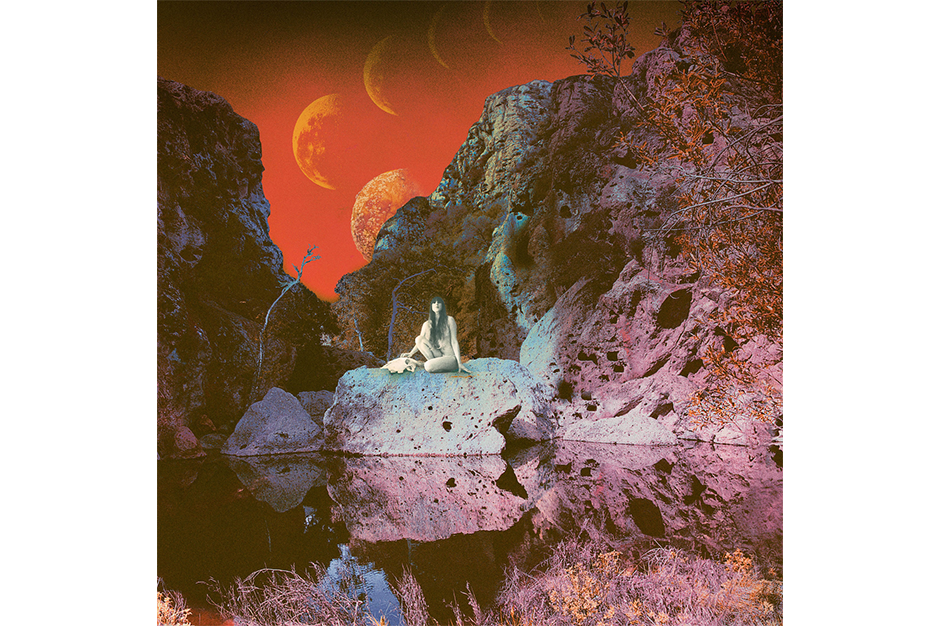 The first Earth album in decades to feature vocalists, but whether founder/guitarist Dylan Carson was simply getting tired of creating plaintive, spaghetti Western instrumental soundscapes, or was simply inspired by the vocal greatness of former Screaming Trees frontman Mark Lanegan and Rose Widows singer Rabia Shaheen Qazi, who cares? Both singers compliment the seduction of Carson's quiet power, adding a wry sensuousness to Primitive and Deadly. It's heavy without losing Carson's philosophy, simply offering a different perspective to the mastermind's overall goal. L.D.
16. Thou, Heathen (Gilead Media)
16/21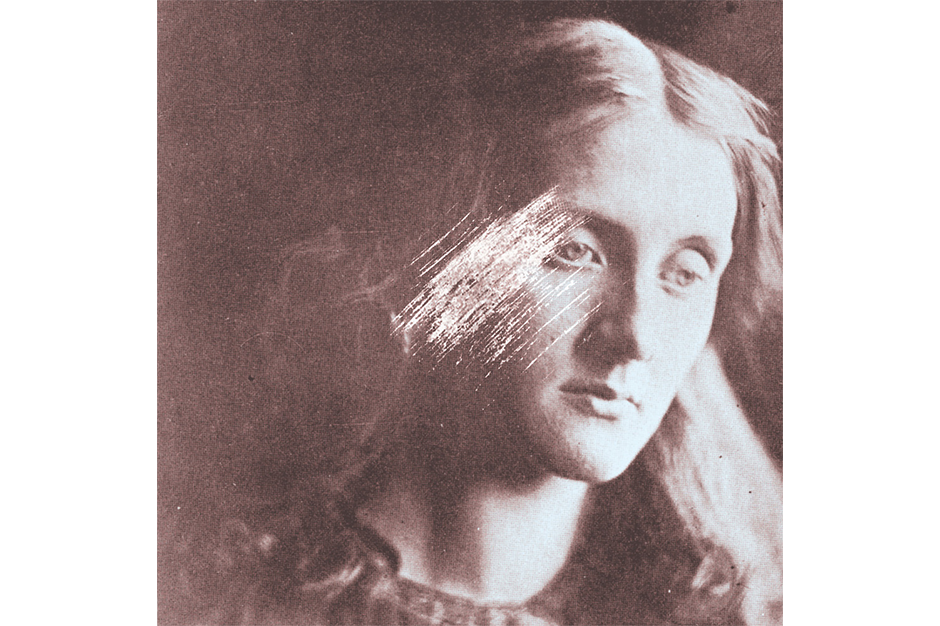 Thou was born in the heat and the sweat of Baton Rouge, close enough to New Orleans to pick up on the city's doomed rumblings. After nine years of crashing on floors and playing info shops, the band has outgrown its Louisiana roots, flinging its members to various cities across the continental United States and racking in praise whenever they release so much as a new note of music. Their crowning achievement, Heathen, is the culmination of all that perspiration, almost cinematic in the scope of the suffering and seething anger it portrays; armed with the ribcage-rattling riffs of guitarist Andy Gibbs and harrowing shrieks of singer Bryan Funck. When Funck howls out to "seek comfort in endurance, be consumed by struggle," he speaks his own truth, the truth that makes Thou so rare and special. K.K.
17. Indian, From All Purity (Relapse)
17/21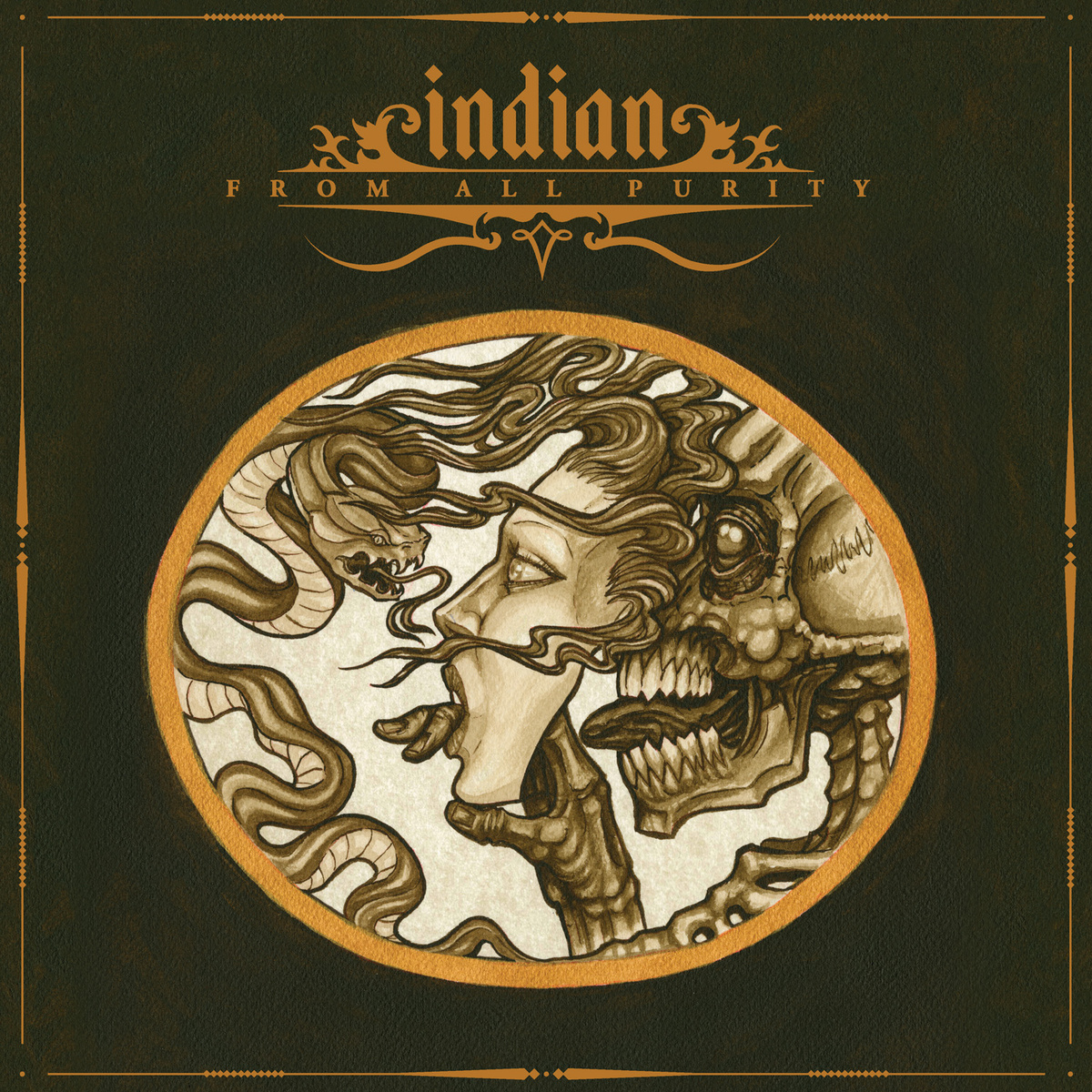 What is it about Chicago? Could it be the bitter, cold winters and the unrelenting inner-city violence? Whatever it is, the metal bands that create art there represent not just the bleakness of the city, but also a shimmer of possibility, though demanding riffs and a sense of urgency that defines Chi-Town. There is something undeniably evil and equally glorious to From All Purity's first track, "Rape" that cannot be denied, as main vocalist Dylan O' Toole's vocals, while akin to nails dragging against a chalkboard, are crackling, alive, and deliciously visceral. This is a band that plays by its own rules, and has created something incredibly singular — you want to celebrate their cynicism with them. L.D.
18. Pallbearer, Foundations of Burden (Profound Lore)
18/21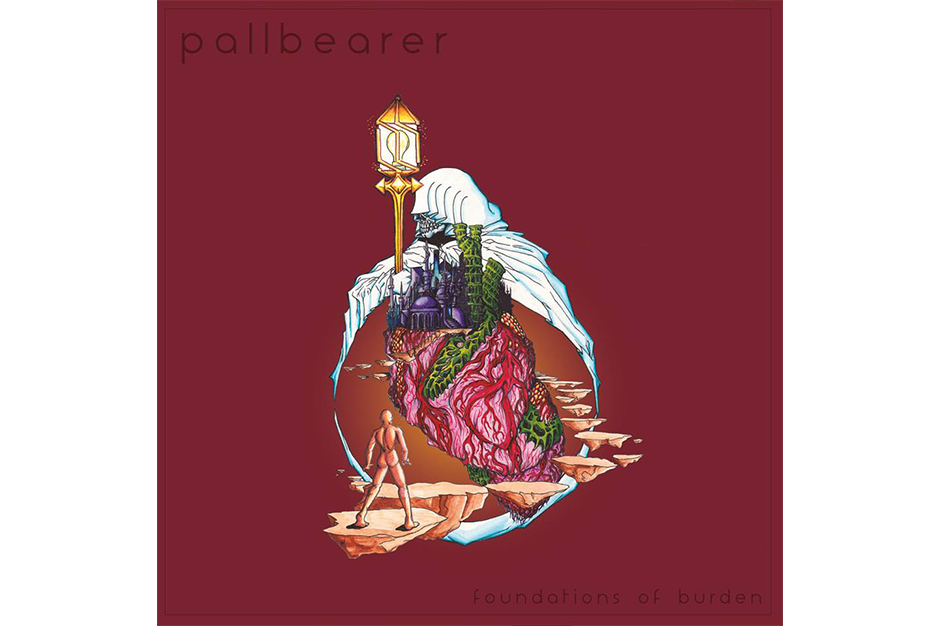 Not letting success lull them into a false sense of security, Pallbearer offered a stellar follow-up to of 2012's gloriously doomed Sorrow and Extinction, expanding on the more melancholic aspects of mortality. Foundations of Burden is a glimpse into the other, more hopeful side of human existence — or at least, the possibility of what it can be — with textured soundscapes, vocal harmonies and a sense of lightness between the dark. Burden deeply resonated with listeners who found both inspiration and enlightenment within the emotional wall of sound. L.D.
19. Blut Aus Nord, Memoria Vetusa III – Saturnalian Poetry (Candlelight Records)
19/21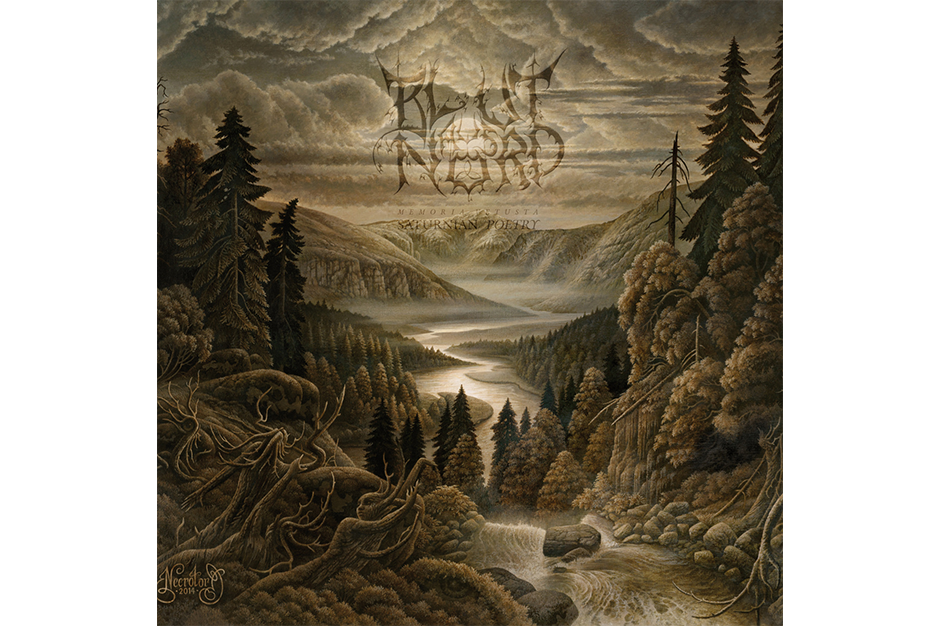 While most black metal bands follow a fairly staid career path, Blut Aus Nord's has been littered with self-conceived twists and turns. The reclusive French project's discography holds onto its blackened base but dips in and out of genres at will, earning creator Vindsval a reputation as a visionary and the band itself a place among the genre's elite. Memoria Vetusta — Saturnian Poetry is the final chapter in a trilogy begun back in 1996. Its seven songs take the listener on a glistening odyssey up to the absolute pinnacle of epic, melodic black metal and leaves you there, breathless, wondering where it will take you next. K.K.
20. Electric Wizard, Time To Die (Witchfinder)
20/21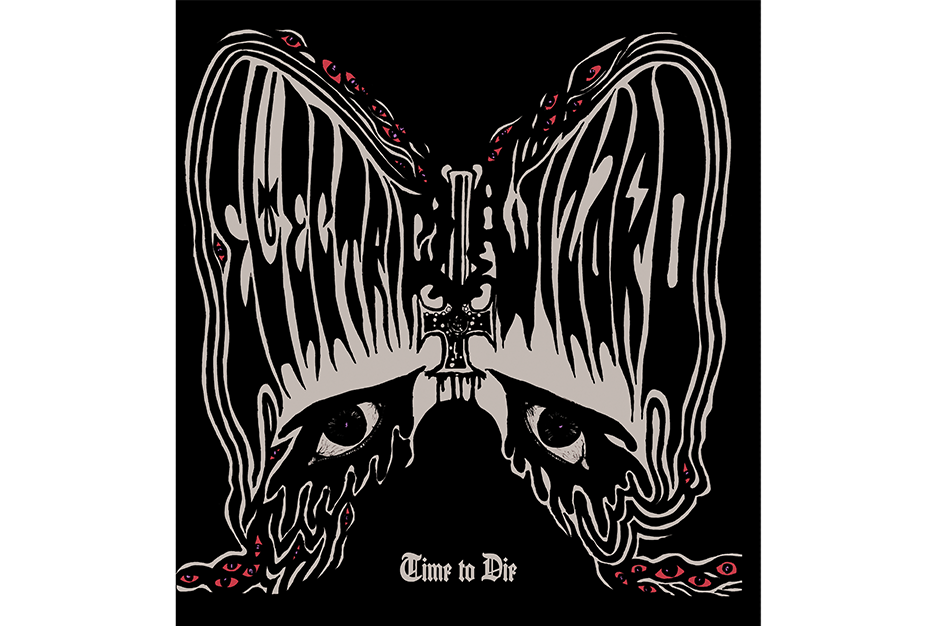 Sometimes bands have to get back to their roots to reach new heights. Electric Wizard's 2010 album, Black Masses, while great, was surprisingly glossy and didn't exactly adhere to the reputation for gritty authenticity the quartet built over the past two decades. While Time to Die was made under stressful circumstances, including a nasty break with record label Rise Above and the replacement of two members, founder Jus Osborn decided to ramp up the sludgy, murky groove. Their personal obsessions with B-grade horror films, marijuana and nihilism are still front and center, but it's the production that makes Time to Die stand out. The careful application of tension and roughness marks a welcome return from a band us doomsters thought we'd lost. L.D.
21. EyeHateGod, S/T (Housecore / Century Media)
21/21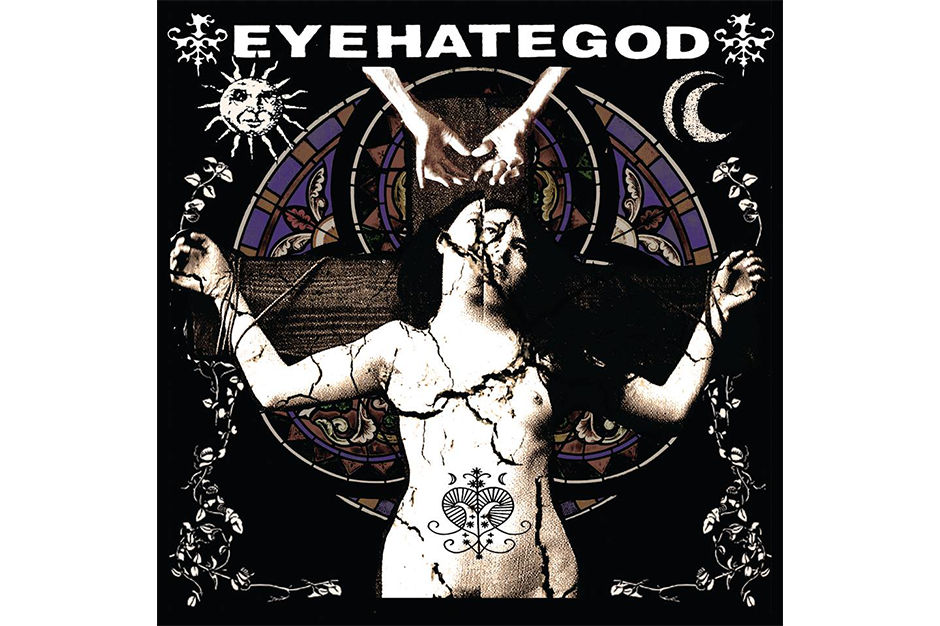 It can't be easy to up and record a brand-new album after an 18-year break, even for a band like hard-living NOLA sludge royalty Eyehategod. They had been touring hard and teasing fans for years with a new song here, a new song there; rumors whirled around the album's length, its title ("Whiskey Drink" was an alleged contender), even its style. Eyehategod's comeback album was one of the most highly-anticipated metal releases in recent memory, but happily, it hits harder than anyone expected — and we'd expected a lot. The self-titled slab is as nastily heavy as anything they recorded back in the '90s, dosed with added perspective, instant-classic black-tar blues riffs, and a heady dose of vocalist Mike IX Williams' trademark surrealist protest poetry ("New Orleans is the New Vietnam" is the kind of stark, bold statement only Williams could make).
The album also includes the final recorded performance from the band's dearly departed powerhouse drummer Joey LaCaze, lending an air of tragedy to an otherwise triumphant recording. His powerfully physical drum style propels these tunes to the greatest heights and most desperate lows; to say he and his presence will be missed in the world of metal is a criminal understatement. Still, the band forges on, beaten down but not locked up. They've survived hurricanes, addiction, jail, and death itself, yet, Eyehategod refuses to slow down. Long may they rage. K.K.