20. How to Dress Well, "Repeat Pleasure"
//www.youtube.com/embed/ZTkGTfsMRYE
"Even broken my heart will go on," Tom Krell wails on "Repeat Pleasure," an ominous pop-n-B track that ponders love through the lens of German philosopher Georg Wilhelm Friedrich Hegel, who once said, "Too fair to worship, too divine to love." Krell contemporizes this with twitchy, excitable guitar picking and Hallmark-worthy sentiments like, "I say there's no one above you / But now there's a new place above that line / Now that I've known you." As infatuated as "Repeat Pleasure" gets, it never loses sight of a disheartening fact: Love fades. Relationships end. The song's not necessarily nihilistic — as demonstrated by the undying optimism of the Celine Dion-referencing climax — but it is a stark, much-needed shot of reality that most portrayals of modern-day rapture refuse to reference. R.B.
19. Swans, "Screen Shot"

The opening salvo off of Swans' two-hour opus To Be Kind is the album's most insidious cut: led by a warbling, menacing bassline that Tool probably swore they wrote three albums ago, matched with a counter-melodic piano hook (relatively speaking), eventually exploding into a full-band frenzy frightening enough to drive lesser men to madness. Above it all, bandleader Michael Gira whispers, then bellows: "LOVE! NOW! BREATHE! NOW!," hypnotizing you to join in the chant. If you can't handle this, good luck with the rest of Kind; but if you can, you might find yourself as part of their drum circle without even remembering how you got there. A.U.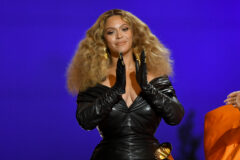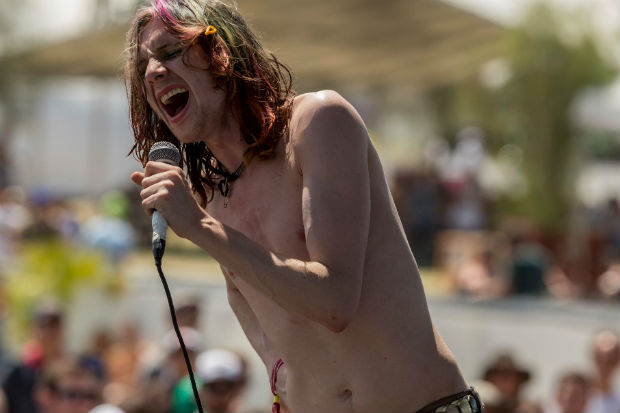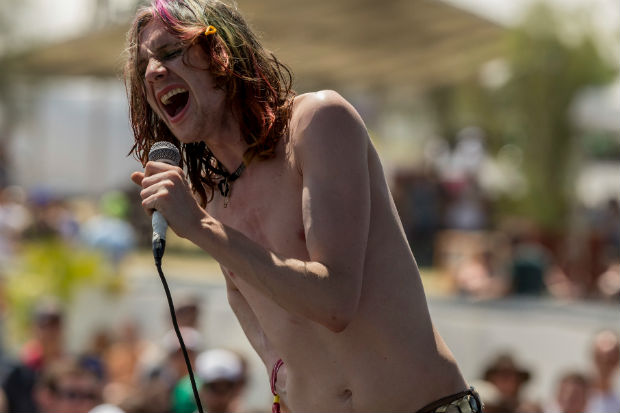 18. Foxygen, "How Can You Really"
//www.youtube.com/embed/PqW7EfA3VWE
Foxygen have made their career on living in the past, but the pop-leaning "How Can You Really" finally sees the band drifting closer to the AM dial than the FM, with a melody that wouldn't feel out of place on the Guardians of the Galaxy soundtrack and charmingly laid-back vocals that sound like they may have been mixed in the same studio as Something/Anything? The '70s-Top-40 feel makes the question at the core of the song ("How can you really love someone who can't love you?") seem all the more earnest, stripped of most of …And Star Power's scattered, sprawling shtick. It's a more satisfying single than we ever would have hoped for from the psych-rock students. J.G.
17. Michael Jackson, "Love Never Felt So Good (Original Version)"
//www.youtube.com/embed/fw-iK0Nztv0
Forget the ultra-produced single version and the too-slick-for-its-own-good duet featuring JT. This stripped-bare rendition of MJ's "Love Never Felt So Good" — originally recorded in 1983 and bundled into this year's posthumous Xscape collection — comes more or less unadorned: just handclaps, co-writer Paul Anka on piano, and Jackson's wholly disarming, gut-punching, leave-a-lump-in-your-throat voice. An Off the Wall-worthy treasure (yes, really, and discovered in 2014, no less), this one isn't destined to become a wedding dance-floor classic like its glossier counterparts; instead, save it for last-call at any cocktail lounge, and just wait for the tears to pepper your Old Fashioned. K.M.
16. Katy Perry, "Birthday"
//www.youtube.com/embed/jqYxyd1iSNk
Katy Perry is pop's resident cheeseball, a badge that would feel worn-out were it not for the singer constantly finding new ways to top her own cupcake-boob, poop-emoji cheesiness. "Birthday" is the ultimate synthesis of what makes Perry great: It's cheekily self-aware (the thousand-times-winking "It's time to bring out the big balloons" bridge), but it also carries on her Teenage Dream legacy of pop smashes that sound as sublime as anything else on the radio. Dr. Luke and Max Martin return for production duty, inflating "Birthday" with ebullient hooks and slinky breakdowns along the way, and Perry's longtime songwriter Bonnie McKee infuses the song with enough celebratory b-day-candle sparks to burn down a Baskin-Robbins. It's a welcome, carefree high in the middle of an album stuffed with Mature Pop Star Moments, and while the song's controversial music video didn't help, Katy's steadfast commitment to carrying the bad joke through to its conclusion makes her all the more lovable. B.C.
15. FKA Twigs, "Two Weeks"
//www.youtube.com/embed/3yDP9MKVhZc
Songs this sexy shouldn't be this scary, songs this scary shouldn't be this soothing. Honestly, it's hard to know what you're feeling for most of "Two Weeks" — all you know for sure is that no other song has ever made you feel that much like it before. A.U.
14. Kendrick Lamar, "i"
//www.youtube.com/embed/8aShfolR6w8
We can complain that it's too lightweight, too obvious of a plea for radio airplay. We can say we want to reserve judgment until we hear Kendrick's next album in full. Or we can simply shut up, enjoy a nourishing, Isley Brothers-indebted single from one of the finest MCs we have right now, and bask in the positivity — then, if we have the time, ponder the decay that must've spawned a mantra-cum-chorus as determined and delirious as "I love myself." Your call. K.M.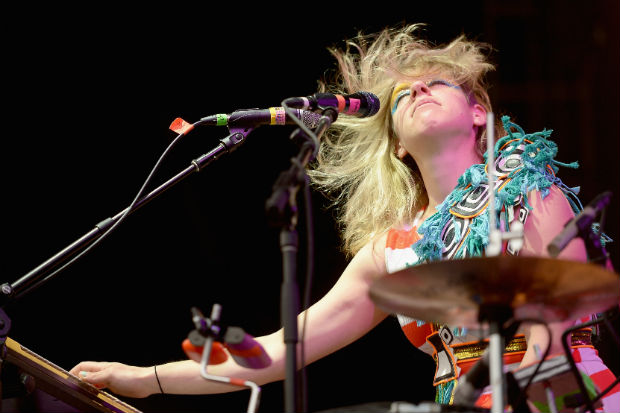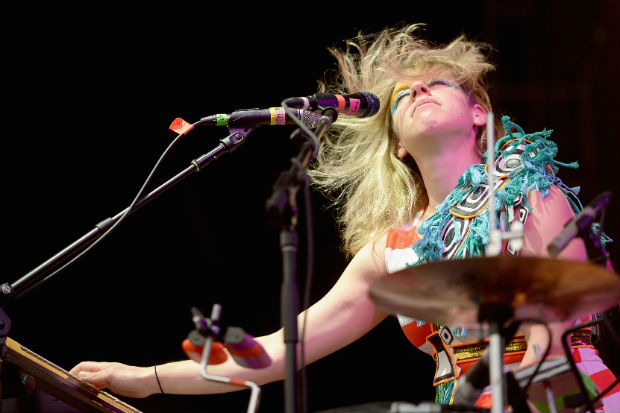 13. tUnE-yArDs, "Water Fountain"
//www.youtube.com/embed/jbiFcPhccu8
Merrill Garbus' incredible, choreographed stage show would've never been realized if she was still close-miking a ukulele into free recording software. But this is a woman who has continued to make the most of her (small) fortune, revamping her already-heightened syncopation sense in Haiti and using her lyrical podium to highlight injustices between borders. "Water Fountain" is complex even by her standards, sounding like three tUnE-yArDs songs playing at once, but every layer signifies, from its clappy beginnings to the chainsaws and lasers that finish it off. The vignettes described — the blood-soaked dollar, the sidewalk with no side, the burning hell without water — warn against the same colonialism that gives her a beat. It's to the white girl's credit that she uses her single to make things as discomfiting as possible: "Serve me up with your homegrown rice / Anything make me shit nice." D.W.
12. Tinashe feat. ScHoolboy Q, "2 On"
//www.youtube.com/embed/-s7TCuCpB5c
Tinashe's "2 On" is possibly the sexiest ode to turning 21 that manages to go nowhere near creepiness, a double miracle considering ScHoolboy Q beats the pussy up in the first lines of his verse. But Tinashe's ineffable cool, her sinuous way with a melody that would be blunt in someone else's hands, and most crucially, her tolerance for getting faded with the big boys, keeps everything upright in the most hypnotic jam of the year. In fact, the 21-year-old — who withstood an arc as a love interest on Two and a Half Men and carefully delayed her album for extra simmering — seems pretty capable of taking care of herself. It's the big boys we should be worried about. D.W.
11. Caribou, "Can't Do Without You"
//www.youtube.com/embed/BI2Et19vDCM
Dan Snaith's latest LP under his Caribou alias — the sumptuous and big-hearted Our Love — blossoms in its very first moments with opening track and lead single "Can't Do Without You," a subwoofer-busting beauty. Flush with color, the electronic tune counters its down-pitched, R&B-inflected refrain with a head-in-the-clouds elation that's just as addictive as any four-on-the-floor rhythm. Song titles don't get any more self-fulfilling than this one. K.M.