30. The Drums, "I Can't Pretend"
//www.youtube.com/embed/UzuobjUuxAQ
Many synth-juiced songs earn the tag of "John Hughes rock," but few make open-veined fatalism feel as sexy and appealing as this Encyclopedia standout. Count "I Can't Pretend" as undeniable proof that the Brooklyn duo's darker side is just as rewarding as their sun-baked escapism. K.M.
29. Lana Del Rey, "West Coast"
//www.youtube.com/embed/oKxuiw3iMBE
After the Cedric Gervais remix of "Summertime Sadness" gave her career long-overdue crossover power, it seemed like a smart bet that Lana Del Rey would continue down the EDM path of least resistance to superstardom. Nope — instead, Lana went back to the cinematic dream-pop of her first LP, halved the tempo to be on the safe side, and came up with "West Coast," the lushest and most narcoleptic Top 40 hit of 2014. Producer Dan Auerbach gets Lana at her gauzy, old Hollywood sweet spot on the single, the star of her own doomed and possibly imaginary romance, half Natalie Wood in Splendor in the Grass and half Gloria Swanson in Sunset Boulevard. It's got nothing to do with MDMA, but it's plenty narcotic just the same. A.U.
28. Drake, "Trophies"
//www.youtube.com/embed/vkSFh6HMUtQ
When Drake first played a snippet of this horn-heavy banger at his New York "Would You Like A Tour?" stop, the crowd went wild, with people shmoney-dancing all over the place well before Bobby Shmurda was the flavor of the month. "If I was doing this for you, I wouldn't have nothing left to prove," Drake raps, toggling between introspection and the song's delightfully cornball verses: "This a fuck a stripper on a mink rug song!" Aren't they all? B.C.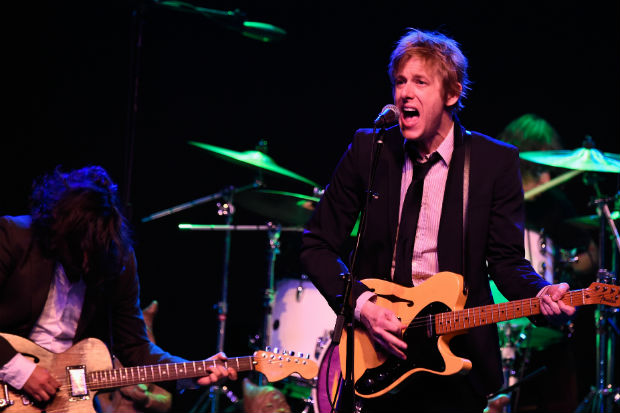 27. Spoon, "Inside Out"
//www.youtube.com/embed/IpT5SBg1Mmk
In which one of the most dependably lean bands working today gussies up their routine with rippling harp effects, chilly synths that leave your breath hanging in the air, and touching lyrical pathos ("Time keeps on going when / We got nothing else to give"). As bittersweet as triumphant comebacks can get. K.M.
26. Betty Who, "Runaways"
//www.youtube.com/embed/EOWgHcjf7J8
Betty Who's drive down the road to pop success has been slower than what feels deserved — she's turned up on a ton of "Criminally Overlooked" lists over the last two years — but the 23-year-old Aussie is at long last way over the speed limit on the soaring, synth-seared "Runaways." A youth-obsessed tune about "sneaking out late after midnight" and "hijacking your daddy's car," the Take Me When You Go climax inspires everything from fist-pumping to ass-shaking to "Bonnie and Clyde"-ing. Betty's "may-be we're just run-a-ways" rolls in the same lane as Katy Perry's "Teenage Dream" — another highly chantable, hair-in-the-wind ode to uncomplicated young love — but with a slightly darker, destination-oriented edge. Betty deepens "Runaways" by admitting she understands the downsides of letting infatuation fuel her escapist decision-making ("You keep me living your deluded game"), but she's still young enough not to care. R.B.
25. Kira Isabella, "Quarterback"
//www.youtube.com/embed/tUQ2ltrdkTw
Bon voyage, Ms. Swift, we wish you the best on the pop charts. In the meantime, this 20-year-old Canadian unknown put her name on the finest country song of the year. Inspired by the Steubenville tragedy and discarded by Carrie Underwood because of fears it would stoke rumors about Tony Romo, "Quarterback" benefits from Isabella's previous anonymity, which adds crucial commonness to the detail-heavy tale of a "no-name" freshman who's date-raped by the town hero and further humiliated "when she saw those pictures on the Internet." Every phrase is perfectly turned and the right things are left out — the only action from the titular monster that we hear in real-time is when he holds a drink to her lips. Isabella knows the truth and so do we. But we also know that's not the way it works in real life, and she released a second, more realistic cut of the video to reflect that. More people need to hear this song than there are country fans. D.W.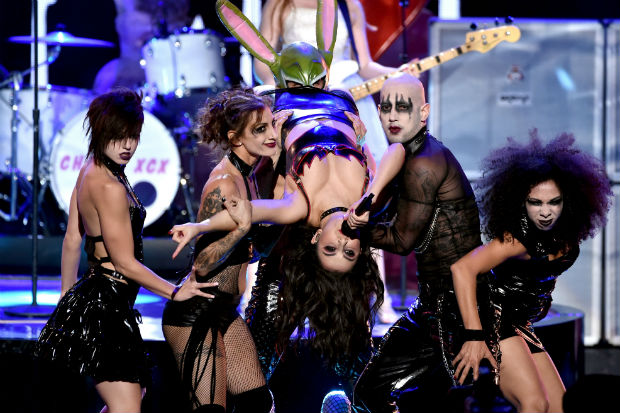 24. Charli XCX, "Boom Clap"
//www.youtube.com/embed/AOPMlIIg_38
Charli XCX's excellent use of onomatopoeia gives this intoxicated Sucker cut her most unforgettable chorus yet. There's something undeniably visceral about how brash and straightforward "Boom Clap" is — the thunderous refrain compels you to sing along, and its love-struck lyrics are about as emotional and raw as you'd expect from a song that first premiered on the Fault In Our Stars soundtrack. J.G.
23. Cloud Nothings, "I'm Not Part of Me"
//www.youtube.com/embed/74TP8QhupLU
A self-help seminar rendered as post-hardcore shout-along, "I'm Not Part of Me" is one of the finest thrashers to spring from the mind and mouth of Cloud Nothings' rock-savant, Dylan Baldi. "I'm not telling you all I'm going through," the 23-year-old swears on the sore-throated album-closer. That may be true: The song's lyrics aren't very specific, but with a recording this raw, they needn't be. K.M.
22. Future feat. Pusha T, Pharrell & Casino, "Move That Dope"
//www.youtube.com/embed/ksxbIY-EAzU
Mike WiLL Made It might've ceded his Producer of the Moment title to DJ Mustard in 2014, but he was responsible for corralling one of hip-hop's all-time greatest assembly lines on "Move That Dope." Propelled along by its inspired Salt-N-Pepa lift — Pusha must've been kicking himself for not coming up with that one a decade ago — the four rappers do what they do best: Future rambling incoherently in hypnotic triplets, Push winking at his younger kingpin self from across the room, Pharrell offering valuable life advice from a guy already living the best existence possible, and Casino just kinda yelling a lot. It's all held together with that conveyor belt of a chorus, exhilarating in its rote-ness, Mike WiLL turning the warehouse into the ultimate trap spot. A.U.
21. Clean Bandit feat. Jess Glynne, "Rather Be"
//www.youtube.com/embed/m-M1AtrxztU
Saxophones are old hat in pop now, so if Clean Bandit's rise to prominence carries with it the rise of strings on the radio, we'll take it. "Rather Be" also introduces the British singer Jess Glynne to American shores, her velveteen voice doing a lot of the heavy-lifting on an otherwise sparse track. It's the highlight of the U.K. collective's debut album New Eyes, and it does well to move disco out of its synthetic doldrums and back to its instrumental roots. B.C.