40. DeJ Loaf, "Try Me"
//www.youtube.com/embed/j1T_NGBlr0Q
DeJ Loaf crash-landed in late 2014 as if arriving back from a long trip to another planet, where all the cool kids don Coogi bathrobes on live TV and name themselves after abbreviated versions of dress shoes. It wasn't just her personality that was out of this world, though — sonically, DeJ was without earthly peer this year, spitting in casually bloody braggadocio ("Give lil bro the choppa for all you actors / Leave a bitch nigga head in pasta") with a playground-rhyme cadence, like the Boss Bitch of Patty-Cake, all over a dreamy, distant echo of a beat that owes as much to Grimes as it does to Mike WiLL. Future may have already planted the flag as the First Astronaut of Hip-Hop, but call DeJ Loaf the Sally Ride of this shit. A.U.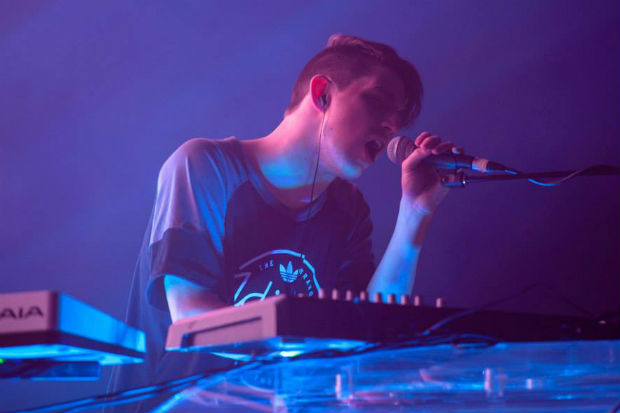 39. Porter Robinson, "Sad Machine"
//www.youtube.com/embed/HAIDqt2aUek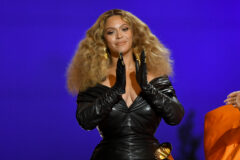 A half-decade of increasingly intersecting house music and bedroom pop — from Passion Pit to M83, even to Coldplay — feels like it was leading up to "Sad Machine," the clarion-call advance single from Porter Robinson's digital dreamscape LP, Worlds. The album doesn't always get there, but "Machine" hits you right where you live, a brilliantly coruscating synth chime sounding the alarm for what ends up being a Wall-E-esque lonely robot love song, with tortuously delayed drops that wash man and machine alike in euphoria when they finally land. Whether they realized it or not, a whole lot of people had been waiting for this song. A.U.
38. Sylvan Esso, "Coffee"
//www.youtube.com/embed/Qr5AIKRPIHo
Slow, syrupy synths and frontwoman Amelia Meath's deliberate vocals blend together in this standout from Sylvan Esso's self-titled debut. "Coffee" invokes a subtle sense of longing with its melancholy lyrics ("Wrap me in your arms / I can't feel it but") and a quiet tension via producer Nick Sanborn's gently dripping beat. Much like the titular beverage, the song is both comforting and jittery — perhaps creating a new genre of pleasantly unsettling café music. J.G.
37. Tokyo Police Club, "Argentina (Parts I, II & III)"
//www.youtube.com/embed/4MG6rKuCfyo
"I don't want to want you like I want you," David Monks sings, like so many heartbroken twentysomethings before him who didn't have the chutzpah to turn their romantic incompatibility into a nine-minute suite. Three movements give this perennially underrated band time to pine ("I wish you had another sister for me"), reminisce ("We share bottles, we share gum"), and ultimately realize that they're the problem ("I would have been so, so, so, so much nicer"). Monks' reedy voice is taking on an Ezra Koenig-like airborne delicacy, while his guitar has sharpened immensely. But it's that lightheartedness that's going to keep these guys around long enough to stop being underrated: "If I was an asshole / Thank you for keeping a smile on your face." D.W.
36. Beyoncé feat. Nicki Minaj, "Flawless (Remix)"
//www.youtube.com/embed/56qgO0C82vY
The headline remix of the year — any year, maybe — felt more like a current event than a song, which is probably why there's no real structure to "Flawless" Mark II. It's just the Queen and Her Minajesty flexing at their leisure over the ice-coldest beat from Beyoncé (temporarily warmed up by a brief Aquemini detour), Bey settling all family business with the instantly iconic "billion dollars on an elevator" line, and Nicki increasing Google-search traffic for "Propofol" by ten-thousand percent. It got only moderate radio airplay and missed the Top 40 entirely, but "Flawless (Remix)" towered over pop music in 2014. A.U.
35. The Knocks, "Classic"
//www.youtube.com/embed/emOKaGi8u5U
"Classic" feels like the song that the Knocks — the New York-based production duo whose name you shouldn't be surprised to hear more often after this one — were destined to make. At turns, it's a breezy beach jam, a late-night disco excursion, and a let's-get-high-and-make-out-in-the-backseat crowd-pleaser that hits all of its marks. It has guitar licks to rival "Get Lucky," and a breathy assist from electro-pop duo Powers (guitarist Mike Del Rio and singer Crista Ru) makes "Classic" worthy of its title. B.C.
34. Various Artists (Rookie Magazine), "Go Forth, Feminist Warriors"
//www.youtube.com/embed/wo1osciP_cQ
The feminist "We Are the World," and it should have sold twice as much. (If Rookie Mag had bothered to release it for sale, anyway.) The song's all-star cast — Tegan & Sara, Kimya Dawson, MNDR, Aimee Mann, many more — toes two difficult lines at once with "Warriors." First, they get the song's mission statement across without taking it — or themselves — too seriously. Second (and more impressively), they manage to take the piss out of the patently ostentatious charity-song format, while also creating an anthem that gets you singing and clapping along by the time of the climactic key change. You'll never have felt so empowered to order a pizza before, that's for sure. A.U.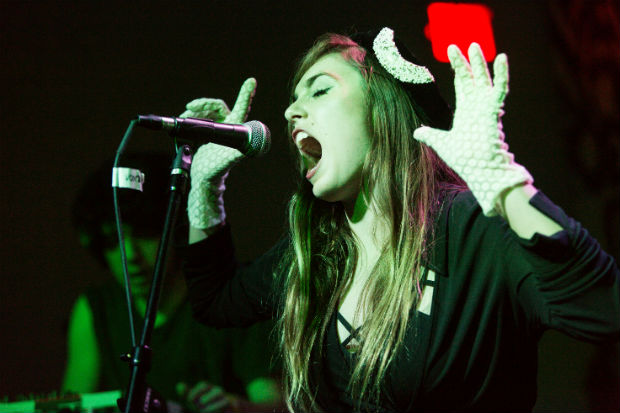 33. Ryn Weaver, "OctaHate"
//www.youtube.com/embed/hTVZdW8pTEM
Too many cooks can spoil the broth, but Ryn Weaver enlisted just the right team for her debut single. Passion Pit's Michael Angelakos, Benny Blanco, and Charli XCX work hand-in-hand on the Cashmere Cat production, a captivating sparker that peppers in some electrifying vocal flourishes ("You shot me down from the live wire!"). Ryn's clearly a talent to watch closely: "OctaHate" feels like the start of something exciting. B.C.
32. The New Pornographers, "Another Drug Deal of the Heart"
//www.youtube.com/embed/tg_GR73zErQ
The New Pornographers have a stacked roster of all-star singers, but the criminally underrated Kathryn Calder shines on this elliptical Brill Bruisers deep cut, snatching the spotlight (albeit briefly) from comrades Carl Newman, Dan Bejar, and Neko Case. "Are you sure we bought the right thrill here?" Calder asks. We're positive. K.M.
31. DJ Snake & Lil Jon, "Turn Down For What"
//www.youtube.com/embed/HMUDVMiITOU
The glitchy barrage of noise and Lil Jon's endlessly shouted rhetorical question make this anthem to raucous partying kind of annoying. But that's exactly what's so great about "Turn Down For What." It doesn't care, and neither will you after ANOTHERROUNDOFSHOTS. J.G.