60. YG feat. Drake, "Who Do You Love?"
//www.youtube.com/embed/VN4upVaDFFs
Maybe Drake is inspired simply by landing an appearance on one of the year's strongest hip-hop LPs; or maybe he's enlivened by DJ Mustard's svelte-but-still-somehow-fat production, feeding off of the piano plinks and murky synths. Either way, Aubrey turns in his best-rapped verse of the year on the YG-fronted "Who Do You Love?," overshadowing the song's star by delivering a flashier, honed-in ream of rhymes ("We turnt up in the studio late night / That's why the songs that you hear are comin' real tight"). Nicking lines from Rappin' 4-Tay's 1994 hit "Playaz Club" cost him $100,000, but Drizzy's Bank of America account got way more than six figures, anyhow. K.M.
59. Oliver, "Light Years Away"
//www.youtube.com/embed/Djgwyy821SI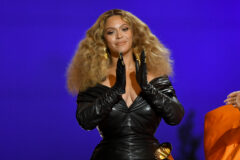 Like Daft Punk's Tron: Legacy soundtrack stuck in a pinball machine, Oliver's electro-house scorcher "Light Years Away" is all bells, whistles, flashing lights, high scores, and precarious tilts. From the first synth-bass throb, "Light Years" buzzes along with a motor unlike any other dance song in 2014, zooming at you from all directions, building unbearable amounts of tension while revving up to the mid-song drop, and releasing it all in one liberating "LIGHT YEARS AWAY!" shout. You'll gladly spend all day plugging in quarters to this one. A.U.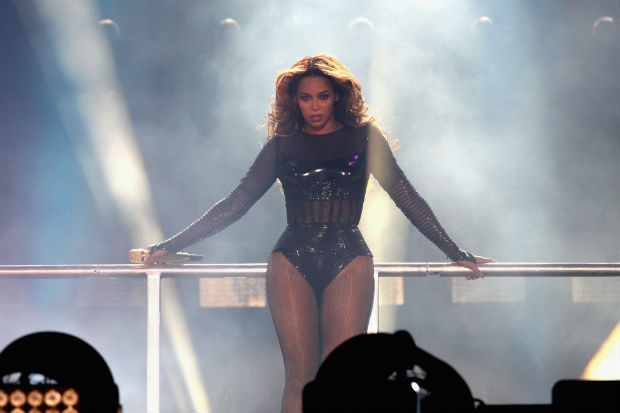 58. Beyoncé, "Partition"
//www.youtube.com/embed/pZ12_E5R3qc
May we never pronounce the word "liquor" without a popping –icka suffix ever again, just the way Queen Bey does on "Yonce," the "Partition" intro. Though the latter had a handful of producers, the biggest thumbprint is Timbaland's, whose thumps and bumps keep the track smooth and unforgettable. Bey coos and teases more about her behind-closed-doors life than she ever has before: "I don't need you seeing Yonce on her knees," she purrs in a rush of syllables. Revealing stuff. B.C.
57. Lil B, "No Black Person Is Ugly"
//www.youtube.com/embed/83p69JhDnwU
Brandon McCartney's innocence is why people love him, but there's a nasty side to his fanbase — the kind who interrupts his NYU lecture to smirkingly shout, "Thank you Based God!" — which echoes that of the late Wesley Willis. Whether B knew it or not whilst recording song No. 5,612 between Nos. 5,611 and 5,613, "No Black Person Is Ugly" is an unambiguous rejoinder that cannot be ironized: "Sunshine, sunshine / Looking for the sunshine / No black person is ugly / Don't say it one time," over a vintage liquid-beauty beat that rivals "Mind Playing Tricks on Me" and "It Was a Good Day." He may never again make something this focused, or have a whole album at the ready. But now even his meanest fans know what he has in him. D.W.
56. The Pains of Being Pure at Heart, "Kelly"
//www.youtube.com/embed/_c8fkmzd8vY
Sprightly synths and a "This Charming Man"-esque bassline tower over this precious Days of Abandon cut. Replacing former vocalist Peggy Wang on the high-voiced hooks, A Sunny Day in Glasgow's Jen Goma guest-sings a story about the titular intriguing-yet-directionless damsel ("And there's a thousand lives you'd like to try / But never do"), while main man Kip Berman twee-ishly strums Rough Trade melodies and harmonizes in the back. That's the Pains of Being Pure at Heart: sugar-sweet, concerned, and forever your friend. R.B.
55. Wussy, "Teenage Wasteland"
//www.youtube.com/embed/ek0GFoQTw8s
Title references aside, no band besides the Who is supposed to write songs that build this well. An aching guitar tremolo leading into a twinkling piano hook, with loping bass and gently supportive drums, hushed backing vocals and light strings, and even a preview of the devastating chord change in the chorus to come, all before you get to the opening lyrics. And dear lord, those first two lines: "Do you remember the moment you finally did something about it / When the kick of the drum lined up with the beat of your heart?" If you're not weeping by the time you get to the chorus — and it's every bit as heart-burstingly exultant as you'd hope it would be, by the way — you need some more guitar-rock earnestness in your life, friend. A.U.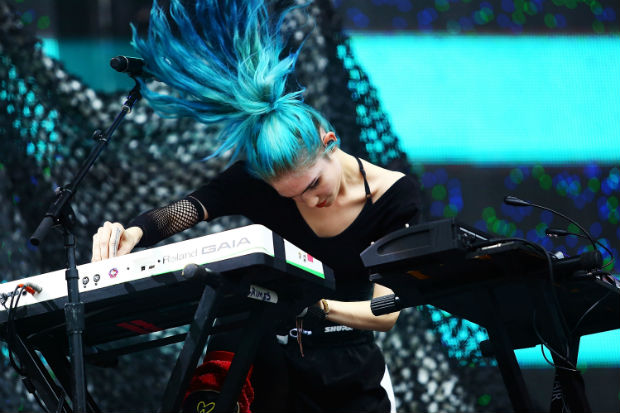 54. Grimes feat. Blood Diamonds, "Go"
//www.youtube.com/embed/vIi57zhDl78
"Go" might lie in the Top 40 graveyard of Songs Rihanna Rejected, but you know what they say: One chanteuse's cubic zirconia is another's pop gem. Penned by Grimes (née Claire Boucher) and her Canadian cohort Blood Diamonds, the resuscitated "Go" also delivers a slicker, more mainstream left-turn for the experimental-minded 26-year-old. The single allows Boucher to grow up — where her earlier concoctions have a hair-dyed, college-freshman look, this spectral collab is sexier, more adult, and dreamily mysterious. We'll go wherever Grimes leads. R.B.
53. Ought, "Habit"
//www.youtube.com/embed/gZ9Gkg_tado
In this highpoint from their More Than Any Other Day debut album, Montreal's Ought unfurl a six-minute ode to making art and expressing oneself, in the process channeling Television, nodding to the Talking Heads, and nestling into a Velvet-y coda. Best of all is frontman/lead speak-singer Tim Beeler, sounding possessed as he howls the fear of every thin-skinned record geek: "Do you feel it like I feel it? / Cause I need to know I'm not alone." K.M.
52. Robyn & Röyksopp, "Do It Again"
//www.youtube.com/embed/btBSxtKzF6Q
Though singer and producers have paired up in the past ("None of Dem" and "The Girl and the Robot"), their collaborative mini-album from this spring yielded this rubbery, frenzied return to fighting form. It's equal parts build-up and subsequent synth explosions, all while layers of Robyns bring roaring feelings into the mix. If only the EP were ten times longer and had seven more of these. B.C.
51. Ariana Grande feat. Iggy Azalea, "Problem"
//www.youtube.com/embed/iS1g8G_njx8
The brassiest horn blast on a diva smash since Beyoncé's "Crazy in Love." This one contorts and bleats, shrinks and grows in volume, between Big Sean's perfect whispered hook and the stars' turns: Grande as a syllabic daredevil who, contrary to popular belief, never quite reaches Mariah's tea-kettle extremes, and Azalea's sass-mouthed overflow. "Problem" gave all three recent upstarts a little less to prove. D.W.