70. Todd Terje feat. Bryan Ferry, "Johnny and Mary"
//www.youtube.com/embed/ibuSxgL83dE
Norway's preeminent purveyor of nü-disco slows the mirror ball's spin for this Robert Palmer cover, which grounds and stands apart from an otherwise gleefully jittery debut album. In casting Roxy Music mastermind Bryan Ferry as lead vocalist, Todd Terje produces a dusky epic, an opera fit for the Reagan era but timeless all the same. K.M.
69. Rick Ross feat. Big Sean & Kanye West, "Sanctified"
//www.youtube.com/embed/yFXxqXCohBk
A big-budget huddle where three major stars suss out the importance of paper-chasin', champagne-sippin', and achieving good ol' fashioned redemption, arranged by DJ Mustard and co-producer / featured player / han-ker-chay-eff enthusiast Kanye West. The real heavy, though, is 60-year-old soul singer Betty Wright, who recorded the track's golden-hued gospel hook as a last-minute favor. If only every other by-the-numbers blockbuster could be so blessed. K.M.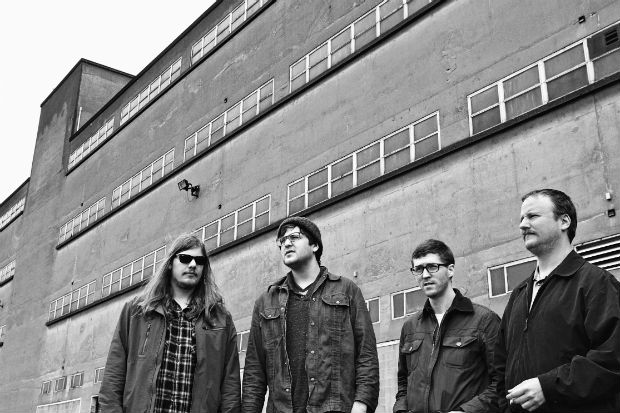 68. Protomartyr, "Maidenhead"
//www.youtube.com/embed/FK44hviu5qo
If there was such a genre as cold-weather surf-rock, Protomartyr might've invented it with Under Color of Official Right opener "Maidenhead," its rollicking guitar, crashing drums, and gently rolling bass chilled by the cavernous production, and frontman Joe Casey's portentous vocals, howling, "Don't feel nothing for anyone / Don't feel no love for anything." Like the best Walkmen jams, it's both rousing and roundly sobering. A.U.
67. Falls, "Please"

The Sydney folk-pop duo harmonize to the heavens on this passionate heartbreaker, written in the wake of the couple's real-life romantic breakup. "Please" is a brutally honest cry to be noticed, made whole with quiet acoustic-guitar plucking and the persistent plinking of the same piano key, over and over. B.C.
66. Maddie & Tae, "Girl in a Country Song"
//www.youtube.com/embed/_MOavH-Eivw
Things the best hit country songs usually are: catchy, relatable, clever, anthemic. Things the best hit country songs just about never are: sarcastic, self-referential, anti-establishment, shit-starting. Maddie & Tae have their cherry pie and eat it too in "Girl in a Country Song," one of the smartest and most fun singles of any genre this year. "Girl" rightfully protests the generally crappy treatment of women in the pervasive bro-country of the day, even calling out hits by Thomas Rhett, Chris Young, and Tyler Farr by name, while packing a chorus so instantly memorable that radio stations had to play it, even as it badmouthed the rest of their playlist. It'd probably be a disaster, but we're praying for an answer song anyway. A.U.
65. Lone, "2 Is 8"
//www.youtube.com/embed/7XbHhpDo_OM
The far-too-brief "2 is 8" has such a good, genre-spanning beat that it almost seems to beg for someone to lay a verse or two over it. But that would ruin the song's sublime build and relaxed vibe, spruced up every minute or so by a delightful "Yay!" from a chorus of unseen children. Lone knew exactly what he was doing when he created this breezy soundscape, confidently bridging the gap between Boards of Canada and Clams Casino. JAMES GREBEY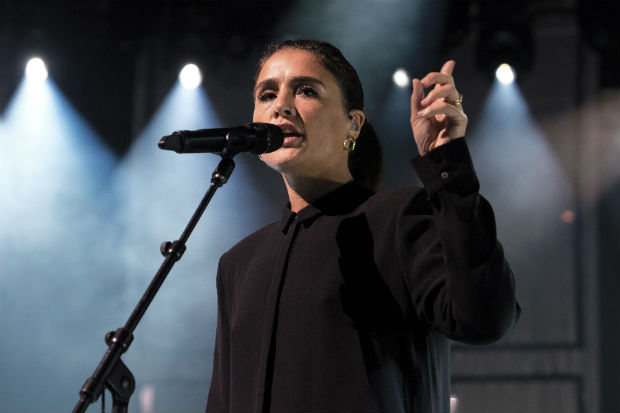 64. Jessie Ware, "Tough Love"
//www.youtube.com/embed/XLaOxbd37jc
Though her gloomily gorgeous debut album Devotion mined some emotional depths, the title track on Jessie Ware's second effort goes for broke. It's difficult not to empathize with the narrative the Brit offers: "When your heart becomes a million different pieces / That's when you won't be able to recognize this feeling." The BenZel production shrouds Ware in an added layer of emotionally dense fog, leaving you grasping for more. B.C.
63. Jason Derulo feat. Snoop Dogg, "Wiggle"
//www.youtube.com/embed/hiP14ED28CA
For all his will.i.am-isms ("Go ahead, go ham sandwich") and his goofy reputation, Derulo's managed to carve out his own space in a year crowded with horny butt songs. "Wiggle" sounds like nothing else this year, with its whistle and folk-guitar intro making like Robert Plant about to a extol a hobbit, grinding to a halt for the sudden "You know what to do with that big fat butt!" and changing to an unforgettable riff tootled on a recorder, just like the one you had in fourth grade. A subtle reference to the maturity level on display (Snoop: "Damn baby, you've got a bright future behind you")? Nah, there's no subtlety in the best song comparing asses to interplanetary masses since "She Wants to Move." D.W.
62. Ty Segall, "The Singer"
//www.youtube.com/embed/Quou6o05g5A
The crown jewel of Ty Segall's most recent studio opus, and by far the best Suede song Brett Anderson never wrote. K.M.
61. Homeboy Sandman, "Problems"
//www.youtube.com/embed/prBsyiMki2k
Over a crumpling lo-fi pitter-patter that sounds like he's pressed up against a rainy windowsill, the ultra-prolific, always-good Angel Del Villar II ponders his existence: how much sex he's supposed to have in between visits to the clinic, exactly how much he likes independent movies, who to call, what to eat, who to lo-ove. In this meditative "Umi Says" mode, it's not hard to imagine his options increasing exponentially. Someone hook him up with Ariana Grande stat. D.W.