80. Usher, "Good Kisser"
//www.youtube.com/embed/1lQtoRFaLsA
Robin Thicke should take note: Usher Raymond has a Teflon quality to rival Reagan himself, as he's managed to make real-life cheating ("Confessions Pt. 2") and threesomes ("Lil Freak") sound appealing to his core audience. And now with the help of a nicely rounded bass'n'drum-fill hook he gives us… the classiest blowjob song ever? At least he didn't name his album Chilli. D.W.
79. Speedy Ortiz, "American Horror"
//www.youtube.com/embed/vzcfBqAIj5g
Flannel-minded '90s nostalgists Speedy Ortiz pile on the distortion in "American Horror," an alt-rock-verging-on-metal jam that wouldn't be out of place on a greasy-haired Gen X-er's "Fuck and Run" playlist (between Pavement and Dinosaur Jr., of course). As introspective as it is "eh, whatever," the opener to the Real Hair EP spotlights frontwoman Sadie Dupuis, who emotes with the tough yet vulnerable presence of Liz Phair, but whose guitar-heavy orchestration is all post-millennial Marnie Stern. R.B.
78. Agalloch, "Celestial Effigy"
//www.youtube.com/embed/4v7numMmSeQ
The spectral centerpiece to Agalloch's The Serpent & the Sphere LP kicks off with all the shadowy majesty and stately elegance of a mid-'80s Cure or Echo and the Bunnymen epic, before the simmering tension underneath erupts into a blitzing forward-march, with singer John Haughm hissing, "There is a voice deep in the darkest places… CALLING!… HAUNTING ME!!" Not quite the time-old battle between light and dark, but compelling drama nonetheless. A.U.
77. Future feat. André 3000, "Benz Friends"
//www.youtube.com/embed/ezZH7NqdRwU
If the OutKast reunion left you cold, find solace in this hands-up highlight from Future's sophomore LP, in which André 3000 continues his streak of scene-stealing guest verses and very nearly overpowers the album's other star-stuffed tentpole. #JustBeingHonest. K.M.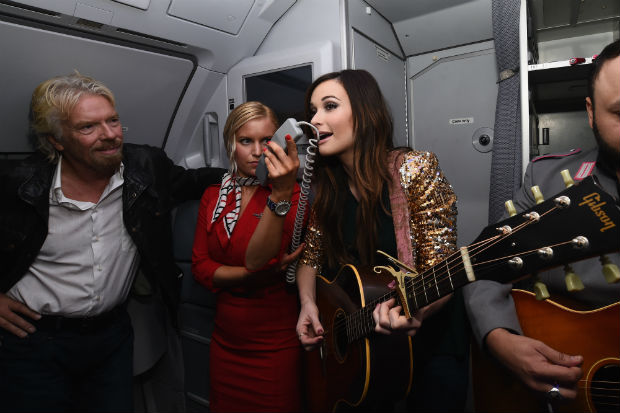 76. Kacey Musgraves, "Love Is a Liar"
//www.youtube.com/embed/S2fEdlumuKQ
Buried in the middle of a countrified Nicholas Sparks movie soundtrack, "Love is a Liar" rolls along pretty enthrallingly, with Musgraves singing, "If love wore pants / They'd always be on fire" in her trademark resigned huff. It's all very Diary of a Mad Musgraves, but better for it — best of all when it goes for blood ("You take another pill / Just to kill another hour, ha"). B.C.
75. Sophie, "Hard"
//www.youtube.com/embed/V8fwWZD159k
To peg the boy named Sophie to any kind of established sound-set, you have to reach back to Aphex Twin at his most playful. Excellent though the jazzy Syro may be, it's a few tit jokes short of Richard D. James Album, which nearly 20 years ago was the last place we heard anything like the titanium silly putty of "Hard." The QT silent partner's Aphex update has the benefit of the last ten years of advancements in hip-hop and electronic production: post-Kanye chipmunking, vacuumed-up trap synths and J-pop's Dadaist sugar rush. But you get the sense that describing the end result is missing the point somehow. As with any PC Music affiliate, the guessing is the game. D.W.
74. Young Thug, "Danny Glover"
//www.youtube.com/embed/gPbzMMorE_E
"Stoner my lifestyle" is just the tip of the iceberg, though the rapper born Jeffrey Williams isn't nearly as lazy as his primordial drawl and limited hobbies might suggest. His choked-Wayne whine, cracked melodic sense, and triplet-rigged flow all come together on his best salvo since "Picacho." The bad role model of the year likes his women virgins, his cups dirty, and his product stirred till he needs new wrists. Danny Glover may be too old for this shit but the rest of us are just getting started. D.W.
73. Ty Dolla $ign feat. B.o.B., "Paranoid"
//www.youtube.com/embed/cC2ZgCEaLWs
If not the best DJ Mustard beat of 2014, then certainly the most definitive: Just a three-note "Show Me Love"-esque, ringing synth hook, a snapping-and-spitting drum line, and a whole lot of "HEY!"s on the downbeat. Ty proves the ultimate match for Mustard's productions, self-harmonizing like a punchdrunk Freddie Mercury on the indulgently overwrought chorus, and offering hilarious stream-of-scumbag-consciousness proclamations on the verse ("Both of my bitches drive Range Rovers / None of my bitches can stay over"). Even the super-off-brand B.o.B. verse can't help but be a little lovable in context. A.U.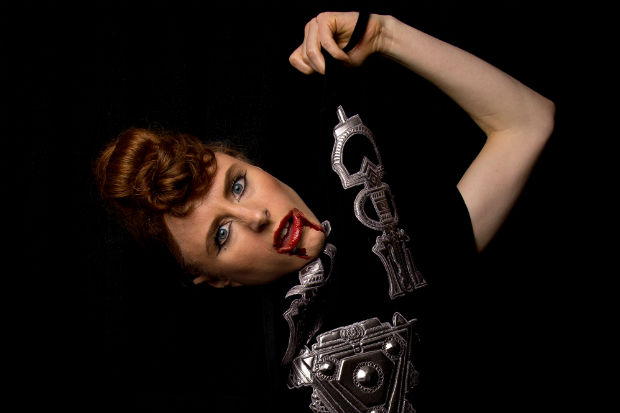 72. Kiesza, "Hideaway"
//www.youtube.com/embed/ESXgJ9-H-2U
Chances are, you saw the "Hideaway" video before you'd even heard of Kiesza, a smartly-coiffed Canadian singer with the heart and soul of a '90s house diva. The visuals lend emotional heft to her acidic debut single, a relentless production buoyed by the singer's stronger-than-they-need-to-be vocals. With each repeat listen, she seduces you further into her freewheeling, throwback mindset, until you're right there with her, side-stepping down the streets of Williamsburg. B.C.
71. Nicki Minaj, "Lookin Ass"
//www.youtube.com/embed/2mwNbTL3pOs
For someone who waited till the last minute to (hopefully) drop an album, Nicki Minaj sure kept people talking this year, and one reason was this surprisingly dead-eyed Molotov cocktail for all the guys she can't stand — "I don't want sex / Give a fuck about your ex / I don't even want a text from y'all niggas / I'm raping you niggas." And Peter Rosenberg goes quiet. D.W.