Yusuf / Cat Stevens will release his first studio album in five years on October 27. The follow-up to 2009's Roadsinger, which is dubbed Tell 'Em I'm Gone, comes co-produced by Rick Rubin and includes collaborations with Will Oldham (a.k.a. Bonnie "Prince" Billy), Chavez frontman (and frequent Oldham collaborator) Matt Sweeney, Tinariwen, and more.
Mixed with help from founding Yardbirds member Paul Samwell-Smith, the upcoming LP nods to the R&B that Yusuf listened to while growing up (according to Rolling Stone) and spans ten songs, five of which are original compositions and five of which are covers. Yusuf has already shared one track from Tell 'Em I'm Gone — a piano-driven rendition of Edgar Winter's 1971 track "Dying to Live" — and now the Rock and Roll Hall of Famer has let go of a second: a new version of "The Devil Came From Kansas," a 1969 song by English band Procol Harum.
"Procol Harum was one of my favorite bands," Yusuf tells SPIN. "We kind of started out together in a way on this very exclusive label called Deram back in the '60s. My drummer Barry went to join them so he actually played on 'Whiter Shade of Pale,' which I think is one of the best pop songs ever. They wrote some great songs and I wanted to sing something that respected their repertoire and I don't know why but it was something that happened in Kansas when I was traveling. This was kind of apt for me and it reflected some of my memories."
Stream the track — which features backing vocals from Oldham — above, and scroll down for a lengthy interview with Yusuf, done by Oldham himself. Facilitated by SPIN, the Q&A finds the two singer-songwriters talking shop and touches on different aspects of Yusuf's diverse, decades-deep career.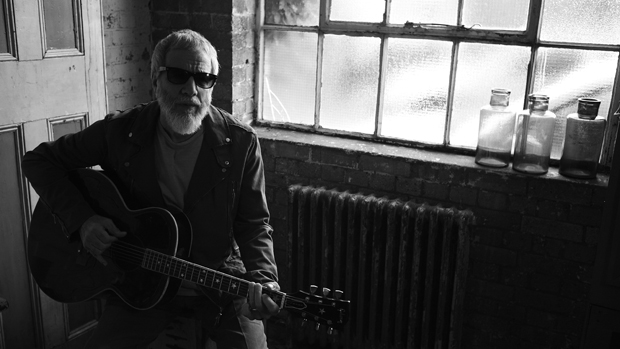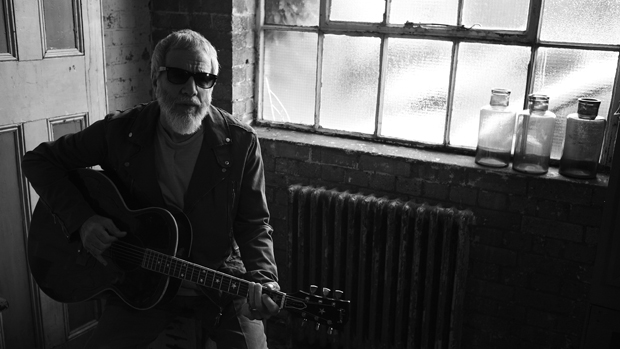 Oldham: How are you doing?
Yusuf: Really good. We've been just rehearing at the moment. I've got everything set up here, so I'm kind of running through, just me and a guitar, various guitars. You know, just me alone, and it's feeling pretty good, so I'm thinking the band's going to make it sound so much better. I want to thank you, Will, for everything you've done on the album. It sounds so lovely. It's so good.
Oldham: I've been listening to it non-stop all week since I got it, and yeah, it sounds really exciting. All right, I've got a really deep question for you: What is "The Devil Came from Kansas" even about?
Yusuf: You know what? I'm frightened to ask [Procol Harum's] Keith Reid, just in case it really disappoints me. But to me, I had a pretty bad trip in Kansas once, and I wrote a song about it called "18th Avenue (Kansas City Nightmare)."
Oldham: Oh, I love that song.
Yusuf: There is something to do with a devilish night that I had out there. So that song, "18th Avenue," really does document very clearly what happened. I actually did run to the airport after coming off this terrible trip, and finally making it. And that was Gate 22 that I had to reach. So it's all kind of really quite documented in that song.
Oldham: That's great, because this week, in preparation for talking with you, I've been listening to the last few records, and just randomly pulled out [1972's] Catch Bull at Four as the one old record that I was listening to, so it's nice to hear that there's this Kansas connection that draws a line between the two records.
Yusuf: Yeah. It's not as if I hold any grudge to the people of Kansas, but it just seems to be a good place to talk badly about.
Oldham: Have you ever been to Missouri?
Yusuf: I can't remember, to be honest.
Oldham: I played there once, and I was on one of those tours where there's too many cities, and so from the stage I said, "Wait a minute, where am I?" And there was a woman from the audience who screamed out, "You're in Misery!" And I felt that she was partway correct.
There are many things that I'd love to ask you about. I had a relationship with your music sort of as a kid growing up, and then in the '90s I started to dig in deep, and I started to discover with each record that I'd never personally owned how amazing and ambitious and innovative the artwork was. When I found a real copy of [1973's] Foreigner, and it had the thick cardboard that you pull out, and it had the picture of the — it's like a polar bear. Am I remembering that right?
Yusuf: Yeah, yeah. Absolutely.
//www.youtube.com/embed/yq8BJX0GhgI
Oldham: And then, of course, [1975's] Numbers had the two different ways you could put the sleeve in to have a different cover image on the front, and then there's the full sort of storybook inside. Were those things that you pushed for? Did those ideas all come from you, or did you have a great team at the label? Or how did that happen?
Yusuf: It was mostly my ideas. And I remember Numbers, I went through various things, and some of them were really quite good, and I wish I'd have followed my instinct on some of them. But in the end, it was mostly my ideas, and I'd kind of work with Roland Young, who was the head of the art and design at A&M Records. And I used to hang out with him more than I hung out with anyone else, really. I loved working on the covers.
Oldham: In the time during the '80s and '90s, when — at least, as far as the public was concerned — you weren't involved in the creation of music. Was that a period where there wasn't visual art activity going on?
Yusuf: I did calligraphy. I came out with a book called The Koranic Alphabet. And I was fascinated with the ability of Arabic text to turn into all sorts of images and abstract ideas, because it's just an incredible tool. So I got off on that a little bit, but I wasn't doing art so much. I left music, in a way. I was seriously doubtful about its place, because I'd been warned by certain kind of factions within the [Muslim] community who believed it was very, very wrong and dangerous. And they gave me enough of a talking to for me to just say, "Well, you know what? Until I know better, until I know what this is all about, I'm going to just hang up my guitar and leave this thing." And that's what I did.
Oldham: The last song on [1978's] Back to Earth, is that called "Never?"
Yusuf: Yeah.
Oldham: From my little seat here in Kentucky, I always do a lot of inferring. I was inferring that that was a statement about what was about to happen in terms of specifically your relationship to expressing your essence through music. Is that a stretch?
Yusuf: Yeah, that was the reason I put it as the last song. And there was another song on there called "The Last Love Song." So all these kind of hints of where I was going, where I was destined to go.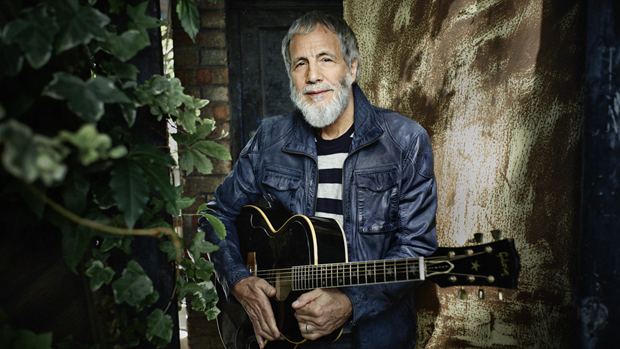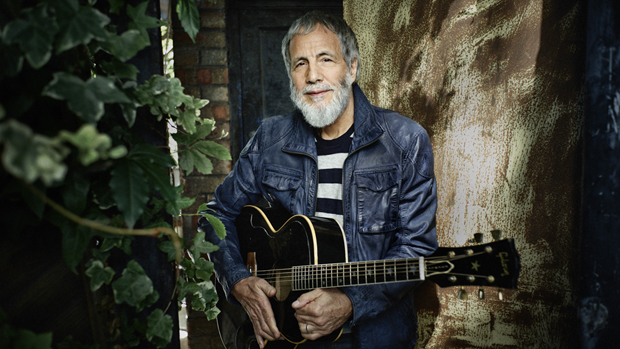 Oldham: And when [1995's] The Life of the Last Prophet came out, I have to say that it felt so good to hear you expressing yourself through singing again after so long, and expressing it in that way, and seeing you bring your experiences of the previous ten or 15 years into something that you were able and willing to share with the audience again was very heartening.
Yusuf: Well, every time I was asked to attend a meeting or give a talk, they'd inevitably ask me to sing, you know? So the Muslim community really was starving for something. And obviously, I filled the gap for a lot of people, especially when I realized, there's not enough kids' records. There's not enough music for kids, songs that children can sing, even in our own school. We needed to start developing those things. So that's where the whole propulsion towards writing again started. But I was still hesitant, because it was still a blur, and I was still living in a black-and-white world. I saw things very, "It's either going to be, or it's not going to be. It can't be a possible."
But the more I saw the effect of music on kids, I just went, "Oh, wow." I remember when I was a kid, when I just used to love listening to something again and again and over and over. You know, everybody else got sick of it, but I loved that discovery of music and what it did to my world, to my imagination. And so I started really considering, "Yeah, I've got to do more," for kids, particularly.
Oldham: I guess it would be probably wise to speak a little bit about Tell 'Em I'm Gone. There are things I didn't know about who was on the record, and there's this speaking voice that comes in. And it was very interesting to see that the voice belonged to Paul Samwell-Smith. Can you talk about his participation in this record?
Yusuf: Well, just to recap, [2006's] An Other Cup was really, I think, spurred on by my meeting with [producer] Rick Nowels. Then I wanted to go into a more acoustic feel, and that's where [2009's] Roadsinger came. And I produced that one mostly myself. Quite honestly, the sound isn't that great, but the feel is. So Roadsinger was a great step forward for me in returning to like acoustic-ness. You know, because the Rick Nowels — even though I love An Other Cup, it was very produced. And as you say, there's something about the thing with Paul, where he stripped me down to the very basic essence, and this was where the songs really lived, you know? And we didn't have to do too much to them. And that was always his style. It was very subtle.
So anyway, then this time round, with the blues album, we were talking about Rick Rubin, and we'd heard sort of rumors that he wanted to work with us, and he was certainly of that caliber which I thought, "Well, you know, you can't do wrong here." But I didn't want to do just an ordinary album. I wanted to do my blues album, because I'd been waiting and saving up all my blues songs for this one moment. And we brought out kind of a unique sound, I think. And when we started exploring a little bit with Tinariwen, then we got another angle to this whole thing, which complemented what we'd laid down with Rick.
Oldham: So Paul Samwell-Smith, was it just an idea to bring that vocalization?
Yusuf: What happened was, I was mixing, and I needed some help. And I just rang up Paul out of the blue and I said, "Look, would you be interested in helping me mix this album?" He jumped at it. He loved the idea. Since then, we've returned to that studio and we've started laying some new tracks down. I must tell you, it's a dream.
Oldham: Your singing is great and adventurous on this. It seems like you're pushing it a little more in expensive directions than on the previous two records, which is great, especially at the end of the record. I just want to talk to you a bit about your relationship to the human voice and to singing — maybe just by asking from whatever period of time or whatever culture, a favorite singer or two who pushes you to be a better singer yourself.
Yusuf: Well, to be honest, I think it's to do with conviction. It's not so much to do with professional singing. It's to do with the connection of the message of the song, and the message of the song. I think there was no one who expressed songs better, in my time listening to music, than Nina Simone. I think Nina Simone was just like, "Wow." She made the song absolutely real. She made it hers. And Ray Charles, just what he did with his perfect, perfect screaming and pitch. Just an amazingly rich, velvet voice. I loved his voice.
Oldham: I'm hoping that means that perhaps in this new round of recordings with Paul we might get to hear a Yusuf scream.
Yusuf: Um, I'm not sure about that. Well, maybe.