The video for Flying Lotus and Kendrick Lamar's "Never Catch Me," off Flying Lotus' upcoming album, manages to be both somber and exhilarating. It's about death, as are most things related to the aptly titled You're Dead. The video sees a funeral crowd mourning the loss of two young children in an elaborate church. Suddenly, the kids get up from their caskets and start dancing, though the adults in the pews apparently can't see them. Their dancing is full of living, breathing life, and stands in stark contrast to everything around them.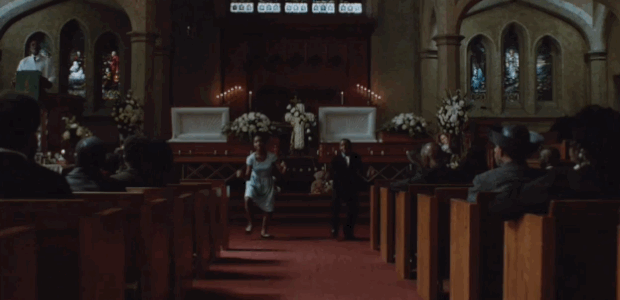 They dance their way out of the church and through another group of kids playing outside. The other kids can see our dancers though, and they chase after them in vain when the pair hops into the back of a hearse at it drives away, never to be caught. It's joyful and dark, and compliments the duo's deep and introspective song perfectly.
You can stream You're Dead on Friday, a few days ahead of its October 7 release.