'The Walking Dead's' Emily Kinney On Surviving a Zombie Apocalypse and Writing Songs
The 29-year-old actress/singer-songwriter has also shared her new video for "Be Good"
When the zombie apocalypse happens (and it will) there won't be any iTunes or streaming apps. Luckily for the survivors on AMC's The Walking Dead, they've got Beth Greene, played by actress and singer-songwriter Emily Kinney, to uplift their spirits. The 29-year-old has been slaying zombies as Beth since 2011 on the massively popular show (which averaged 13 million viewers an episode last season), but fans have also come to know Kinney for her singing: She's repeatedly lent her voice to the hour-long horror-drama, singing a solo rendition of Tom Wait's "Hold On" as well as a duet of "The Parting Glass," a traditional Scottish song, with co-star Lauren Cohan.
Kinney's emotional and haunting voice is a small but beautiful beacon of light amid the largely hopeless Atlanta swamps of The Walking Dead, but she regularly sings in less-dire circumstances around New York City, where she lives and works as a professional folkie. She re-released her EP, Expired Love, in March with two new songs, including a cover of Waxahatchee's "Be Good," which she first sang on Walking Dead. Kinney spoke with SPIN in advance of the show's fifth season — which premieres Sunday, October 12 at 9 p.m. EST — to talk about the EP, her new video for "Be Good" (which we're premiering above), and how she balances making music with surviving the end of the world.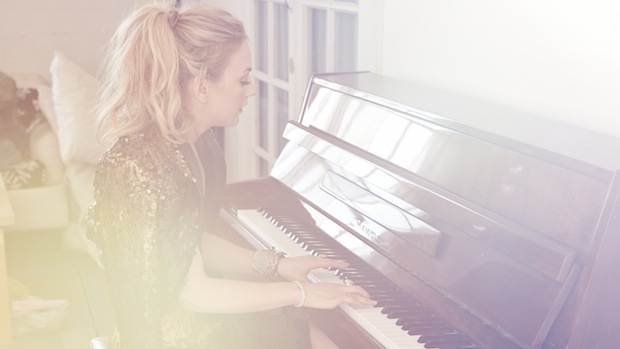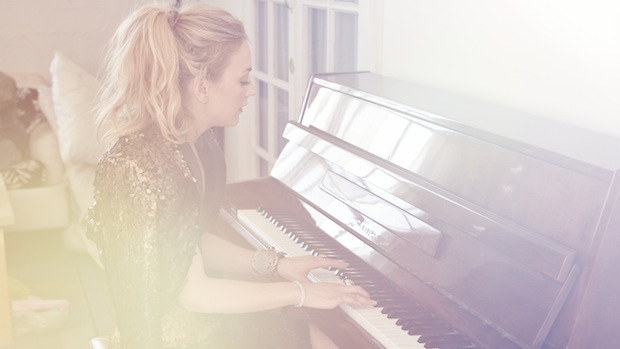 How did you first get into music?
Singing was probably the first way I got into performing. And then as I got a little bit older I started getting into musical theater and acting. But I've always been a writer — you know, journaling and making lists and writing poems, so eventually that became singing and songwriting. Whenever I've had breaks from acting I've always booked shows at Rockwood or other little piano places around New York.
Do you consider yourself more of a singer or an actor, or is that not really a fair question?
I guess when I first moved to the city I was definitely pursuing an acting career and music was something that I was doing in a way almost to unwind — this sacred thing for myself. But I don't see myself as just one or just the other. I feel like I'll do both of them forever.
How is it balancing the two?
It's definitely something I'm learning, and it takes a lot of scheduling. It's been good though. I have really good music managers and a really good acting team, and my acting team is so supportive of my music.
What do you find yourself writing about? Your songs seem to be really frank and have mature themes. Especially a track like "Expired Lover," which is a remarkably candid song about breaking up with someone.
For me songwriting is a place where I can be totally honest. I tend to write songs about my life and my feelings, whereas a lot of times with acting you take on a different point of view or you take on a character and really immerse yourself in them. And so for me songwriting is kind of like, "Well, now I want to explore what I'm feeling," and get that out there into the world.
What drew you to cover Waxahatchee's "Be Good" on your EP's rerelease?
It was a song I actually sang in The Walking Dead. I had been a fan of Waxahatchee, and then when I started [singing] it for The Walking Dead I became so obsessed with it. I thought to myself, "Wow, I really want to make this in the style of some of my music." I could really hear something in the song that was me.
The video could not be more different from a zombie apocalypse.
Exactly! I mean, I love the song from the show, but I also loved the song before I sang it. Most of the people in the video are my friends who play in my band in L.A. I don't think they completely knew what they were getting into. I wanted it to be more of a little window into me and my personality and how I view the song, which was 'oh we're all cool today.' There are different things that go on between your friends and relationships, but we're all here, working and making music, and it's all good.
It seems like it's half dancing and half tai chi. It's very relaxing.
[Laughs] You should know that I choreographed all those moves!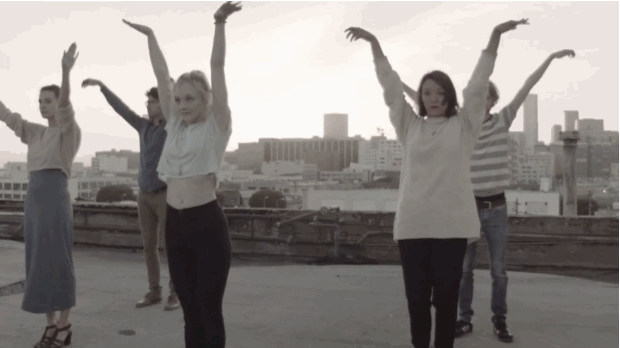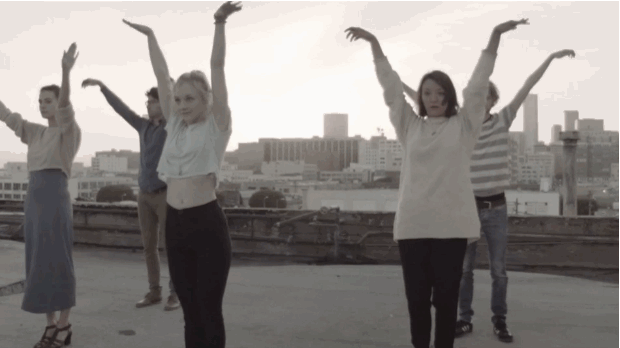 How did you start singing on The Walking Dead? That wasn't originally part of the role, right?
Between seasons two and three, [then-showrunner] Glen Mazzara, called and said 'I know that you can sing.' He really felt like having this little song around the campfire was both a good break from the zombies and the violence, and also kind of a way to show our family connection. And then it just kind of became a part of Beth, that singing was something important to her.
It seems like your singing on the show increased the same way Beth's role did. At first she was kind of an also-ran, but she's since become a fan-favorite. Can you talk about how the character grew throughout the show?
Yeah it's been really fun because I'd gotten to really take in what Beth has been going through. I've had to slowly develop who she was. I got a chance those first couple seasons to work with amazing actors like Scott Wilson and Andrew Lincoln and really learn from them. And then when it came time for Beth to really have things to do I felt so comfortable and so ready.
Yeah, a lot of fans really care about your character, and I know you're not going to tell me, but, uh, where is Beth?
[Laughs] Oh yeah no I can't tell you. But you will find out in season 5, so watch season 5!
Are you seeing more and more people become fans of you music?
Totally. I'm on Instagram and Twitter all the time, and it used to be mostly questions about Beth. And now, for the last year or so, it's more and more people tweeting me lyrics. Probably just as many people are sending me Tweets every day if not more that have to do with like 'I'm listening to your music.'
If you could only have one album with you when the zombies came, what would it be? No pressure.
…Oh! Frightened Rabbit. Definitely. I've listened to [The Midnight Organ Fight] so much on set.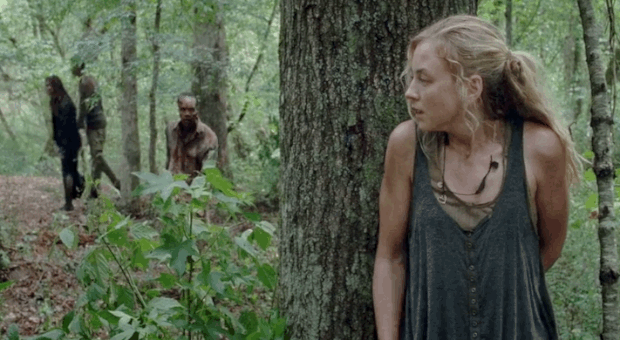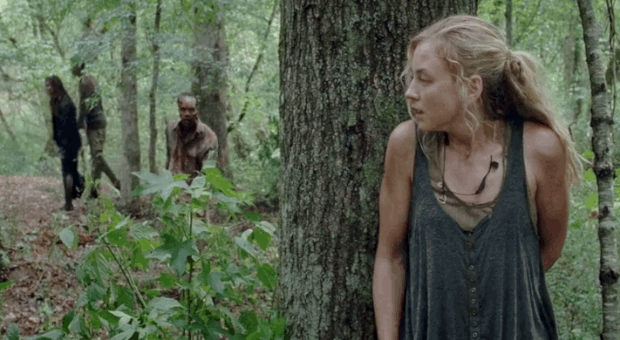 What musicians do you think would fare the best or worst in a zombie apocalypse? Aside from you, obviously.
Nicki Minaj. She's awesome. She would kick some zombie ass. And then maybe someone like Ed Sheeran would maybe not do so well because he's so nice. Or maybe he would.