The Polaris Prize is one of Canada's highest musical honors, selected by a panel made up of journalists from the country and bestowed upon a native Canadian musician. Because only a selection of the music from up north trickles down to the United States, it would've been perhaps an unfair but easy assumption to guess that Arcade Fire (nominated for Reflektor) or Drake (for Nothing Was The Same) would've taken home this year's $30,000 prize. At last night's Polaris ceremony though, the throat singer Tanya Tagaq from Nunavat, Canada ended up winning for her warbling May release, Animism.
//www.youtube.com/embed/ItYoFr3LpDw
As you can hear, it's a pretty guttural album that meshes synthesized melodies with Tagaq's vocal urgency. At yesterday's Polaris gala, the singer performed two of that album's songs, "Uja" and "Umingmak," late in the night before she won (skip ahead to 3:22:07 or so to hear it).
//www.youtube.com/embed/zseAB5pm5vQ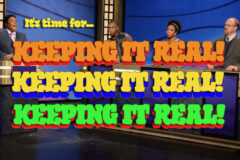 She's also – unsurprisingly – a friend and collaborator of Björk's, working with the Icelandic singer on her 2004 album, Medúlla.
//www.youtube.com/embed/VqeNk0ZFhzw
According to the Toronto Star, Tagaq's acceptance speech was pretty wild, touching on things like the treatment of animals and the controversial organization PETA. Here's a snippet of her remarks:
People should wear and eat seal as much as possible because if you can imagine an indigenous culture thriving and surviving on sustainable resource, wearing seal and eating it, it's delicious and there's lots of them, and fuck PETA. I really believe that if hipsters can make flower beards in, then you can do it with seal. Come on, guys.
The "Rabbit" singer was a first-time nominee this year.