Your grandma is a super sweet old lady who bakes delicious cookies and gives warm hugs. Grandmaster Flash is a rap pioneer who serves up tasty beats and rose to fame with his late '70s crew the Furious Five. (Meanwhile, she's in her late 70s.) He was in a group with the guy who invented the term "hip-hop." She plays bridge with a fella who claims to have invented the manssiere. She … you get the idea: They're not the same.
Nevertheless, adorable elderly matriarchs with a tech fetish have been accidentally tagging themselves as "Grandmaster Flash" while attempting to post Facebook statuses aimed at grandchildren. Such as, "Blah, blah, blah. Love, Grandpa and Grandmaster Flash." The social media platform's auto-complete function is adding "-ster Flash" to these ladies' sign-offs, and frequently enough that there's a Tumblr devoted to the phenomenon.
Here's a couple examples: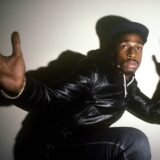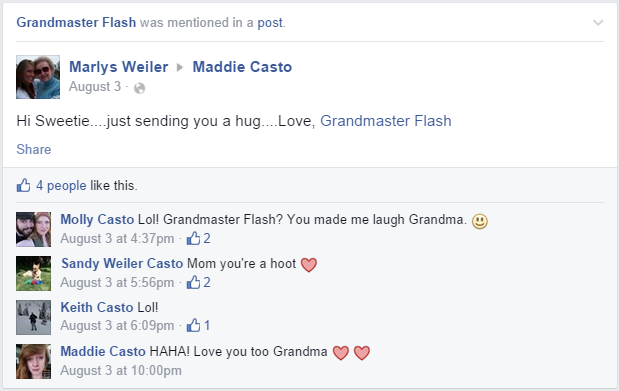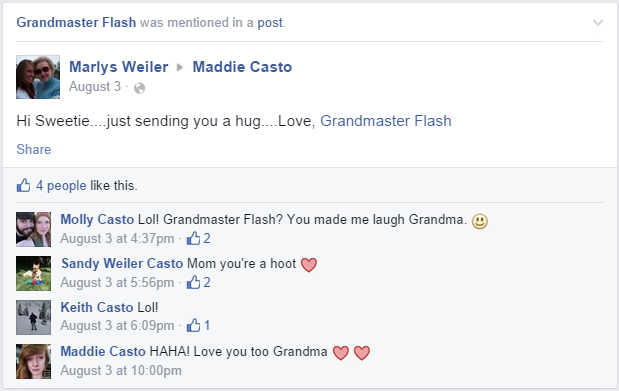 It's kind of the best thing ever, and a very unexpected turn in the timeline of a guy who made popular the act of scratching a (now) anachronistic music format in order to make beats — an act we're guessing your grandmother wouldn't approve of (Why is he ruining those perfectly good LPs?). Then again, Facebook Grandma might be up on that PONO, in which case, Flash might wanna inquire into her dust-accruing vinyl stash.
Missed connections, remixed. Have a few more: