D.C. post-hardcore greats Fugazi remain culturally relevant nearly 30 years after their formation. Aside from being the gold standard for Dischord-ant DIY badassery, favorite indie Canucks Arcade Fire covered their classic "Waiting Room" in Washington last month. And now Fugazi's 11-song First Demo, filled with 1988 material they cut in Arlington, Virginia's Inner Ear Studio after only 10 live shows, will finally be released on November 17.
Though it wasn't any of the band member's first group, they'd only been together for about a year at the time the Demo songs were recorded. Some of the Inner Ear material did appear on free cassettes that the band passed out at its 1988 shows, but Fugazi hit the studio again later that year to record new songs for a self-titled release and scrapped any sort of official release for those earlier compositions.
This November though, fans of the band will have the chance to hear those 11 songs recorded by Ian MacKaye and his bandmates in January of 1988, likely for the first time except for the track "In Defense of Humans," which appeared on the band's 1989 State of the Union compilation. Check out the First Demo artwork and full track list below.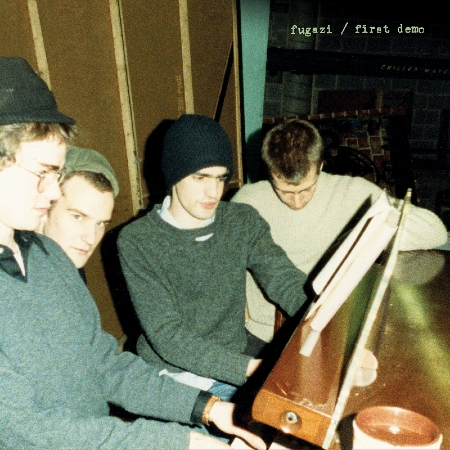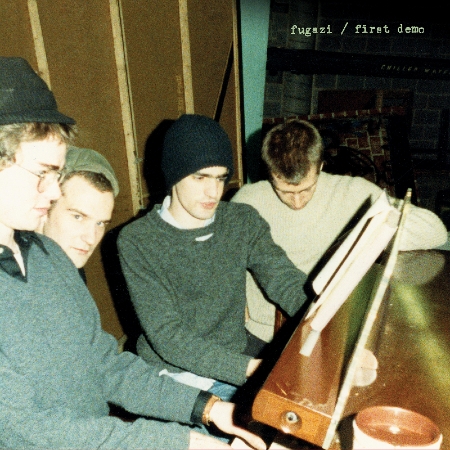 Fugazi, First Demo track list:
1. "Waiting Room"
2. "Merchandise"
3. "Furniture"
4. "Song #1"
5. "The Word"
6. "Bad Mouth"
7. "Break-In"
8. "Turn Off Your Guns"
9. "And the Same"
10. "In Defense of Humans"
11. "Joe #1"