You know what they say: We're all always just a slip of the keyboard finger away from genius. Just kidding. No one says that because typos totally suck and are usually the bane of every writer/editor/blogger/programmer/tweeter's existence. But on Thursday, SPIN published an article about a certain beloved post-hardcore band with the headline, "Fugazi Are Releasing an Album of Lost Songs From 1888." Of course, we meant 1988.
Fugazi are releasing an album of lost songs from 1888 http://t.co/BtJ7uomub3 pic.twitter.com/RTGD5AAcQ1

— SPIN (@SPINmagazine) September 18, 2014
Normally, the minute we realize such an error, we correct the article (which we did) then delete and resend the tweet. But then we noticed something wonderful.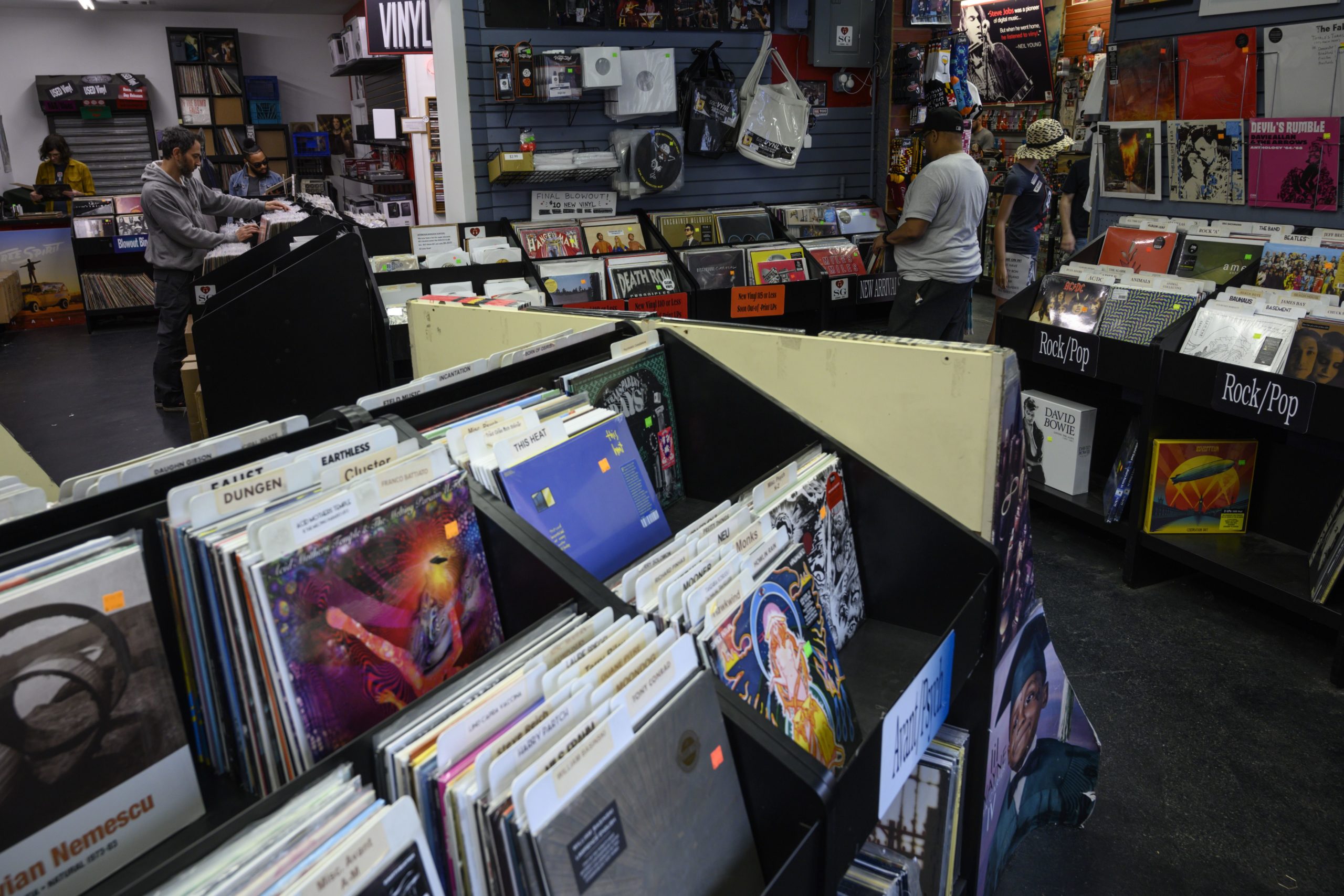 @SPINmagazine What? On fife and drum?

— Seattle Poster Guy (@SeattlePostrGuy) September 18, 2014
@SPINmagazine Admission to their shows was 5¢ back then.

— Ryan Snyder (@YESRyan) September 18, 2014
@SPINmagazine great! everything after 1892 was crap anyway.

— slinky (@slinkymusic) September 18, 2014
Instead of the usual bile and hack-shaming we see in these (ahem, rare) cases, our readers responded with jokes. Like, really good jokes. I mean, really, really good jokes.
We were gonna delete that 1888 Fugazi typo, but the responses are incredible: https://t.co/Zkkh5Hogyf

— SPIN (@SPINmagazine) September 18, 2014
Noisey already published a pretty stellar roundup of highlights tagging the #Fugazi1888 micro-meme, but we're dumping our favorites below. Comic Eugene Mirman weighed in, as did many of our peers (shout-out Ian Cohen, Spencer Ackerman, Jody Rosen, Keith Phipps, and Craig Jenkins). But before we leave you with your chuckles, we need to highlight this feat, brought to our attention by the Vice people. We've altered history:


Thanks for playing, everyone. Now for the laffs…
#Fugazi1888 pic.twitter.com/JMfghDb9gW

— Tabs Out Podcast (@tabsout) September 18, 2014
Give me the soothing syrup/ give me the laudanum/ give me the cure/ to pretty much every communicable disease #Fugazi1888

— Spencer Ackerman (@attackerman) September 18, 2014
Wish this wasn't a typo, but demos that sound like they're from 1888 MT @SPINmagazine: Fugazi are releasing an album of lost songs from 1888

— Eugene Mirman (@EugeneMirman) September 18, 2014
@derprevere @SPINmagazine the waiting salon

— adam (@adamgently) September 18, 2014
#TBT Great pic of Ian MacKaye back when he formed Fugazi in 1876 pic.twitter.com/LvkSXGUx6E

— Zach Schonfeld (@zzzzaaaacccchhh) September 18, 2014
@_caustic_ @SPINmagazine Yeah, it's a wax cylinder of Ian MacKaye yelling at Quakers not to dance for about an hour.

— Michael Kangal (@DJKangal) September 18, 2014
"Doth Thou Like Me" #fugazi1888

— Ian Cohen (@en_cohen) September 18, 2014
@SPINmagazine Wow, was it produced by Edison?

— RED WING BRIDGE (@redwingbridge) September 18, 2014
Sure, #Fugazi1888 was great, but I prefer #MinorThreat1880 and their performances with the Women's Christian Temperance Union.

— Dan Trombly (@stcolumbia) September 18, 2014
.@SPINmagazine Can't wait to hear Great Grandpa Ian Mackaye's anti government protest songs about the Great Blizzard of 1888!

— beautifulpigeon (@beautifulpigeon) September 18, 2014
@mccanner @SPINmagazine I prefer Ian's early stuff: Miner Threate

— Christian Skotte (@el_skootro) September 18, 2014
"Lay rest your daguerreotype and exist in the moment, lad" – Ian MacKaye to fan, circa 1888. #fugazi1888

— Matt Cohen (@Matt_D_Cohen) September 18, 2014
been waiting a looong time for that rumored mackaye-tchaikovsky collab RT@SPINmagazine Fugazi are releasing an album of lost songs from 1888

— derek sackler (@dsackler) September 18, 2014
@thehighsign @jodyrosen Too poppy.

— Keith Phipps (@kphipps3000) September 18, 2014
@eugenemirman @spinmagazine i loved their hymns and sea shantys before they sold out

— shaan ware (@shaanx) September 18, 2014
i'm an ex-spectator can't you see? I shall never again stomach the Mormon Heresy #fugazi1888

— Isreal Lawrence (@theallseeingi) September 18, 2014
@jodyrosen Well, there were a lot of temperance songs to choose from.

— Franklin Bruno (@humanfranklin) September 18, 2014
Whatever, I saw Fugazi in 1887 for a mere three shillings. #fugazi1888

— Amanda Teuscher (@amteuscher) September 18, 2014
@eugenemirman That's some hardcore anti-Grover Cleveland shit

— Tom Clark (@DenisVengeance) September 18, 2014
"I saw you two guys drinking sarsaparilla soda earlier. That's shit you can't hide. Sarsaparilla soda drinking mf'er." #fugazi1888

— Lance Uppercut (@bkirkland) September 18, 2014
@mccanner When they lose songs, they really lose them well.

— Kevin Harber (@kevharb) September 18, 2014
.@SPINmagazine I'm probably gonna get this headline tattooed on my forearm

— Tom (@HesGotAFro) September 18, 2014
Now the real question: Who will be the first to tell Ian MacKaye about #fugazi1888 and how little will he care?

— emily savage (@tofuandwhiskey) September 19, 2014