This week in music, we learned that Miley Cyrus watched The Punk Singer, because she Instagrammed a couple of photos of eternal badass Kathleen Hanna along with words of praise. So what Cyrus learned this week may be worth all of our lessons combined:
Speaking of fur-having females, we learned — through months of exhaustive research, truly — that indie superkitty Lil BUB is indeed the only true rock'n'roll cat. Also that Andrew W.K. is allergic to all felines … except her. She's our cover star, and she's a girl!
[ooyala code="FoeXJwdTo4djHgueH0D9mIWrAOzlaCq6″ player_id="8bdb685537af477d8cd5ea1ebd611511″]
Good job, BUB! Also filed under "fauna," Nicki Minaj returns to the #WWLTW series because her "Anaconda" got loose. She'd previously teased the thing, so we're fairly certain it's angry and dangerous. Also, it sampled Sir Mix-a-Lot and celebrates the art of rimming! Okay!
While on the topic, we discovered that Ariel Pink is very good at making himself look like an asshole, and that a woman he insulted once gave him a nickname that shall forever be his to keep (shout-out: the freeze-frame we meme-ified came from this Pitchfork video):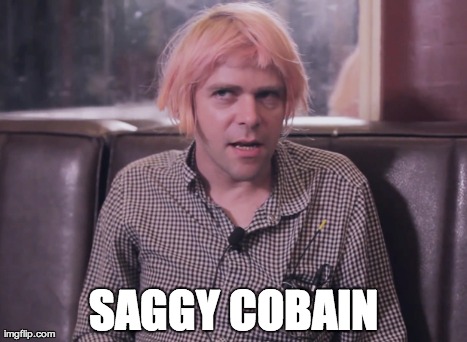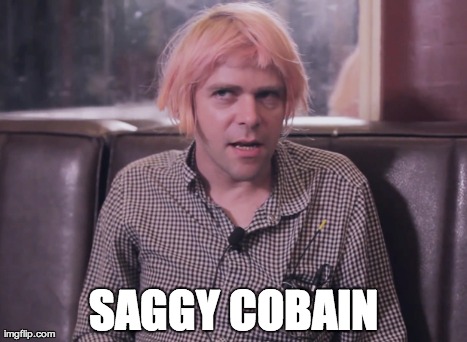 But coupling that doesn't end in a face full of mace can also inspire tacky behavior. As E! pointed out, Avril Lavigne and Old Man Nickelback celebrated their one-year with a hulking diamond ring and a tweet. "Who's laughing now, world," Chad Kroeger should have said, but instead the couple hid their 17-karat love away — the tweet's now gone. Sorta.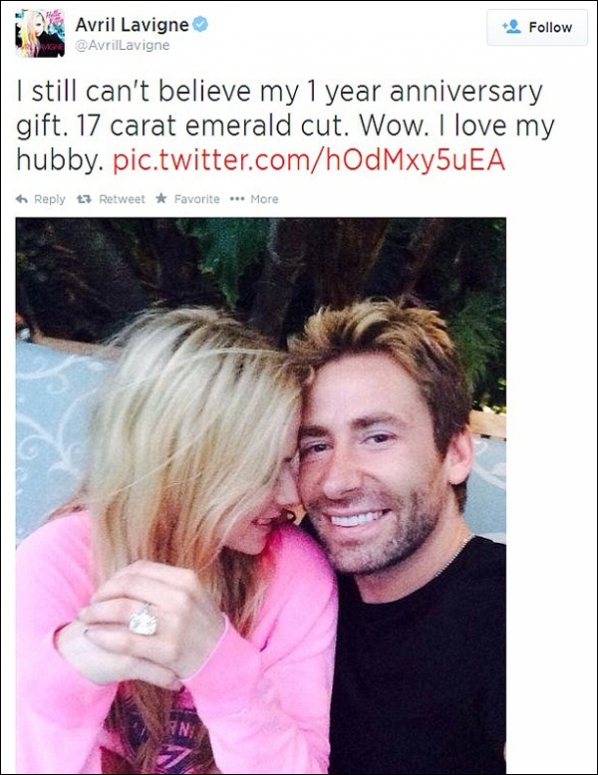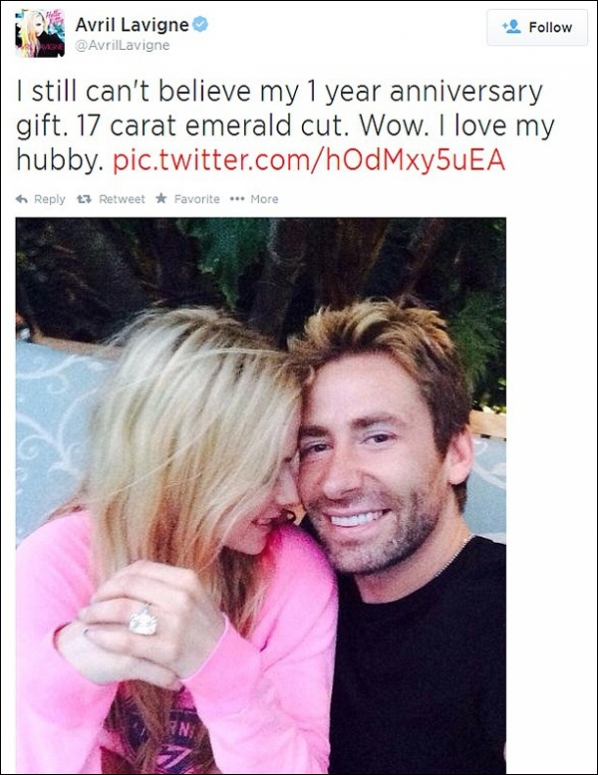 But at least they're working. As the Jay Z and Beyoncé divorce rumors continue to amass (via real estate inquiries, scrubbed tattoos, modified lyrics), the power-couple's power-pals Kanye West and Kim Kardashian take on some of the spillage, having to debunk tall tales of their own impending split. Their friends Future and Ciara, however, have been eerily quiet.
If there's one breakup we know for sure it's this: Our bromance with Jimmy Kimmel is 100 percent off — donezo, kaputt. Dude stole our (admittedly low-hanging) joke, and made an entire sketch out of it. If this was Nigeria, the Live host might lose a finger:
//www.youtube.com/embed/Zb_Nlq8i-7A?rel=0
This week, we learned that musicians who want to carry their guitars and violins onto flights indeed have the right to do so (thanks, Obama!), that Lorde is curating the next Hunger Games soundtrack, that no black person is ugly, that Juggalos have the right to marry, that you can drink albums now, and that Blur literally can't stand the heat.
But the one thing that happened this week which we'll never forget:
Adam Duritz of @CountingCrows: proof that turning 50 rocks! #mrjones #boomers50 pic.twitter.com/78WaZdyRrF

— AARP (@AARP) August 1, 2014
August and a half century after… happy birthday, ol' friend.