Talib Kweli's known for being one of hip-hop's strongest wordsmiths not just because of his lyrical wit but also his political, cultural, and social — ahem, excuse us — consciousness. Though the "conscious rapper" title has perhaps been somewhat of a pigeonholing burden on his career since the early 2000s, that hasn't dissuaded him from speaking deliberately, cognizant of the issues and focused on telling his (and many others') truth.
If CNN anchor Don Lemon had known any of this about Kweli, or really even how to pronounce his name, maybe he would have had a smoother time interviewing the MC today. In the wake of clashes that erupted between police and protesters in Ferguson, Missouri, following a white policeman's shooting of the unarmed black teenager Michael Brown, Kweli traveled to the city to be a part of the movement on the streets.
CNN asked Kweli for an interview, and Lemon got more than he'd prepared for.
During the segment, Kweli explained to Lemon why he'd come to Ferguson, saying, "Without flesh, without people showing up, Twitter movements, even the movement in Egypt, even the Arab Spring, even Occupy Wall Street, without people on the ground actually here, there is no story. So as an artist, I wanted to put my money where my mouth is. I'm supported by the community and community has been brutalized. I have a son that's Mike Brown's age. Mike Brown was into hip-hop, it could happen to me. It could happen to you. I felt like it was important for me to be here and control the narrative because the media's been doing a horrible job of making sure that the stories get out in the right way."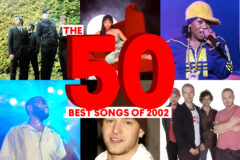 In the seven-minute interview, Lemon challenges Kweli's opinion that CNN has been sympathetic to police rather than the people and then proceeds to interrupt Kweli's response until the rapper threatens to leave the interview. Kweli goes on to challenge Lemon for cutting off his perspective and not showing him respect as a guest on his show.
Kweli tweeted about the interview later:
For those who saw me on CNN saying Lemon didn't greet me I only raised that point to counter the fact he said he invited me. He did not.

— Talib Kweli Greene (@TalibKweli) August 21, 2014
I have respect for Lemon. But I dont care whether he knows/greets me or not. Just didn't think he should've got away w saying he invited me

— Talib Kweli Greene (@TalibKweli) August 21, 2014
He filled in last minute for another anchor and he clearly didn't know who I was, which is why he walked over my perspective.

— Talib Kweli Greene (@TalibKweli) August 21, 2014
Kweli has been in Ferguson with journalist and community organizer Rosa Clemente, who is documenting their experience on her website. In a post from Wednesday night, Clemente describes an incident with Kweli, poet Jessica Care Moore, and others where they were "chased like animals by the cops" after a plastic water bottle was thrown "and the next thing you know, the police came at us like charging bulls, weapons drawn, screaming, causing mass confusion." Kweli referred to this experience in his interview with Lemon, which can be seen in full above.
Of course, Kweli is just one artist among many who have addressed the situation in Ferguson: Killer Mike, Lauryn Hill, T.I., and J. Cole have all commented on the controversy in the last few days, as have plenty of others.