Unless you've been living off the grid for the past two weeks, you know that the Ice Bucket Challenge to support ALS research is very much a thing. Now that celebrities have caught onto the campaign, SPIN has rounded up a comprehensive set of GIFs of music's biggest names taking the challenge. Since the trend shows no signs of fading soon, we'll also regularly update this post as more musicians film themselves dumping buckets of ice onto their heads for charity.
Shockingly, Lady Gaga went the performance art route for her video.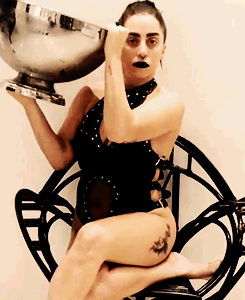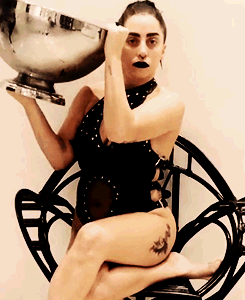 Queen of the pirates, Katy Perry, loses some shade but remains cool.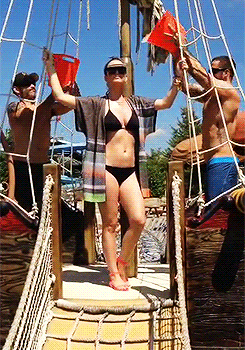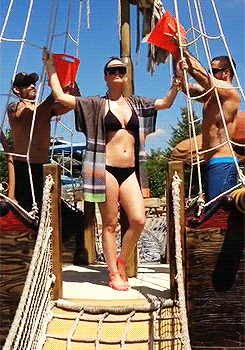 Trey Songz has a habit of taking his shirt off, so no problem here.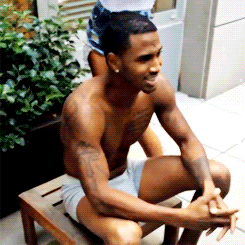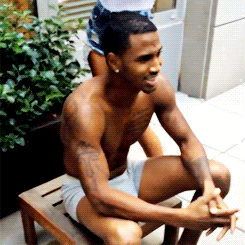 Rice, Miley? This is your edgiest idea?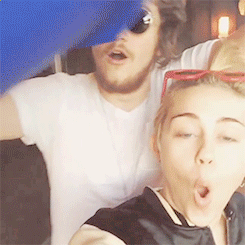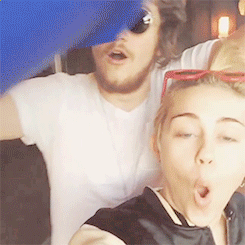 "Weird Al" went for the element of surprise in his video. What a legend.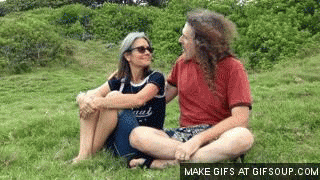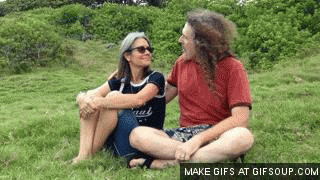 Keith Urban gets by with a little help from his friend.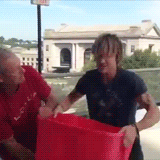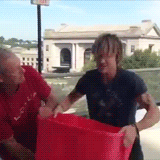 Of course, Justin Timberlake knows a thing or two about group effort.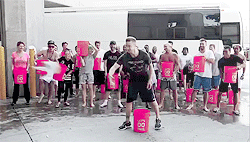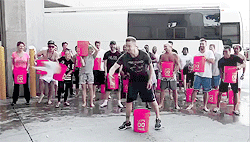 This is the most real-world version of Britney Spears we've seen in years.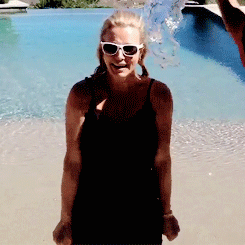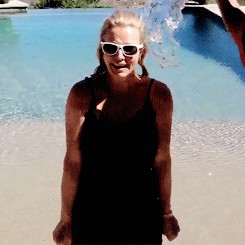 Joe Jonas took time off from his busy career to take the plunge.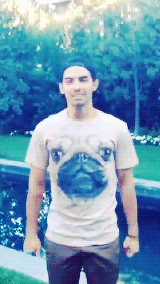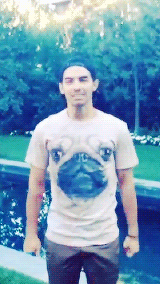 Two-thirds of Blink-182 took the challenge. Tom DeLonge, your clock is ticking.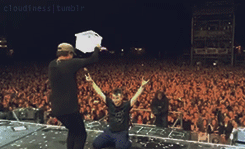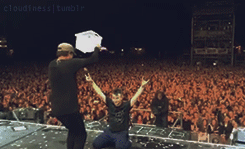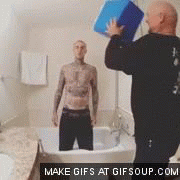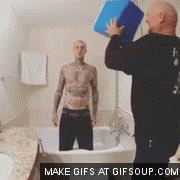 The Foo Fighters went full Carrie for their take on the challenge.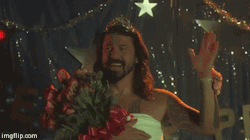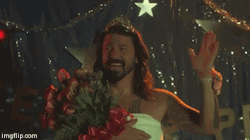 It's nice to see Jack Black keeping it all in the family.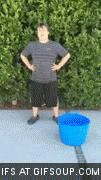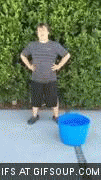 Think you're all about Hilary Duff, but she's all about you.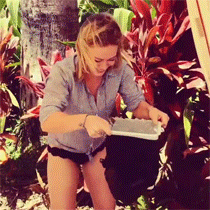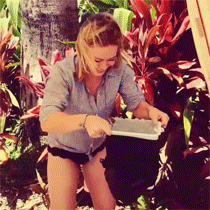 Macklemore is still touring?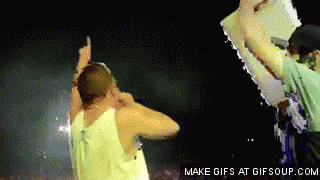 It's too bad the ice water couldn't wash off Justin Bieber's basic tattoos.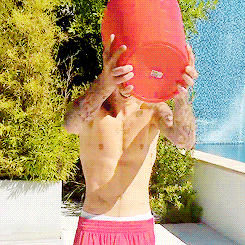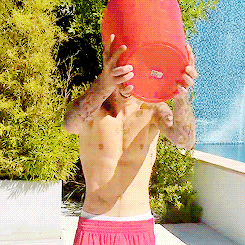 "This one's for all the remaining Beliebers out there!"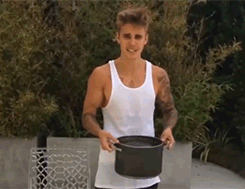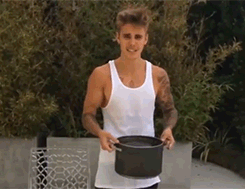 Insert "Shake It Off" pun about the water here.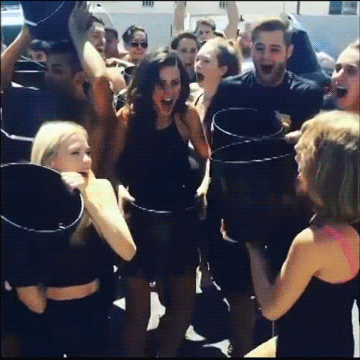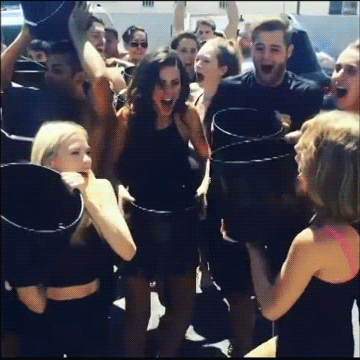 The world's highest-paid DJ, Calvin Harris, braved the chill.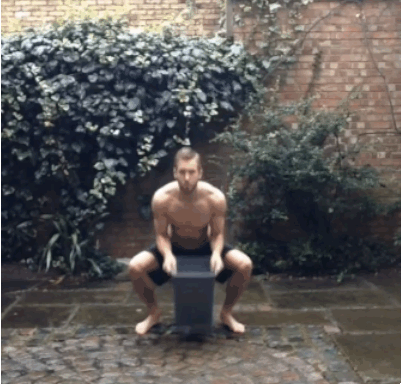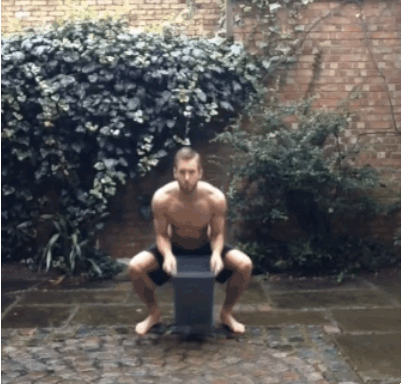 Blake Shelton definitely had some fun dousing his Voice costar Adam Levine.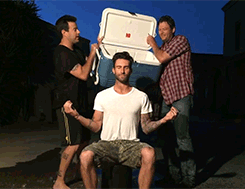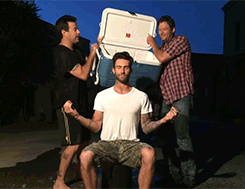 Demi Lovato follows in Taylor Swift's tunnel-vision footsteps.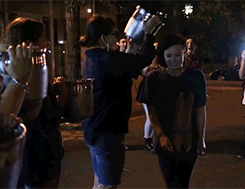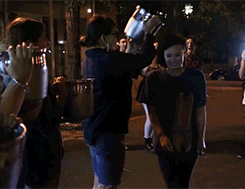 Look closely at ?uestlove: did he even dump it on himself? Can one "cheat" on the Ice Bucket Challenge?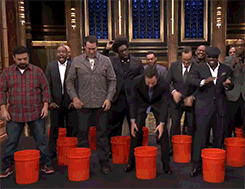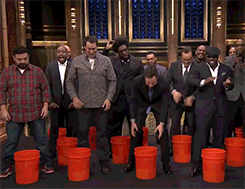 Eddie Vedder lets it all go.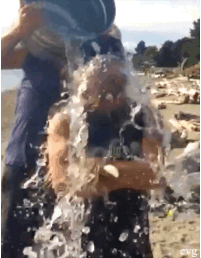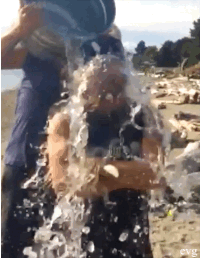 Maybe long socks weren't the right attire for this video, Chris Brown.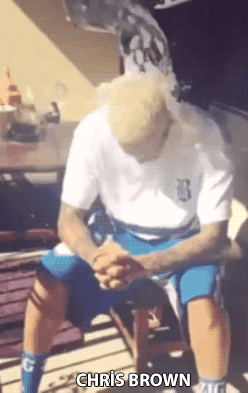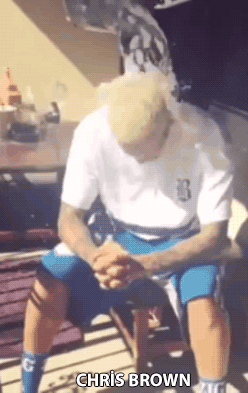 We would've rather seen Charli XCX take this than Iggy Azalea.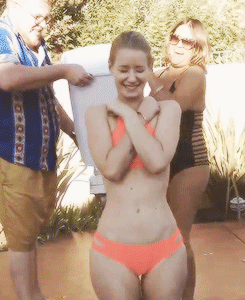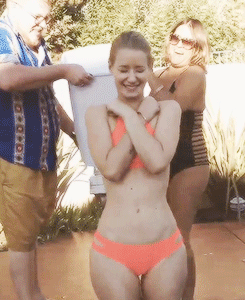 Niall Horan transformed into the Hulk in that bucket.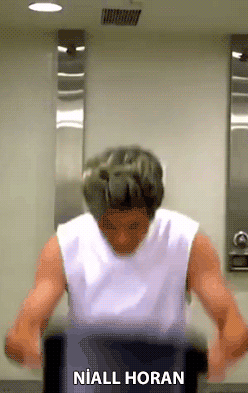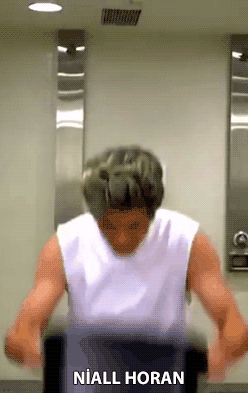 Selena Gomez would use a sepia filter for her video.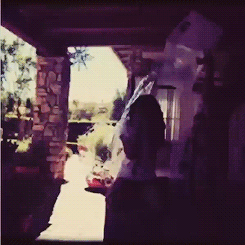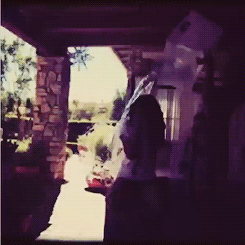 Jennifer Lopez's daughter hasn't quite grasped the concept.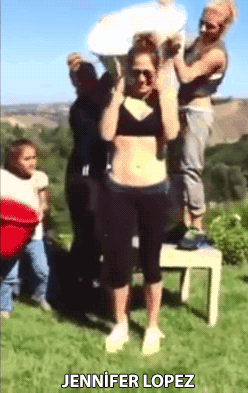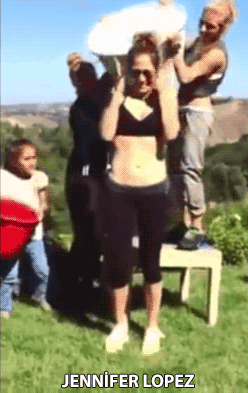 This is punishment for all the years that Dr. Dre has promised us new music.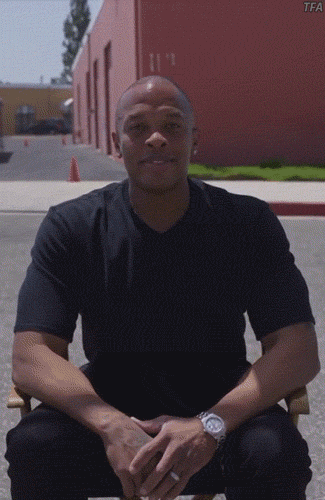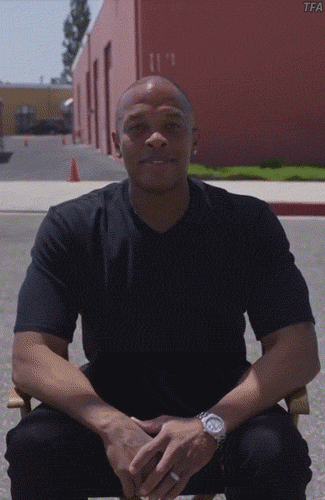 Rita Ora took to the New York City streets for her version.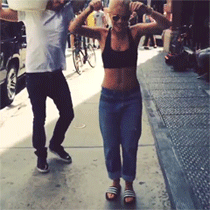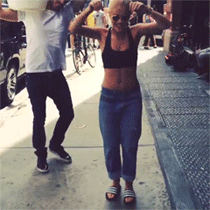 Wiz Khalifa brushed off the ice like he brushed off the SPIN review of his new album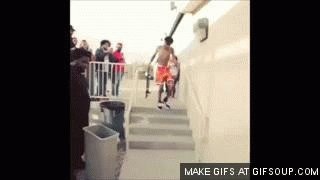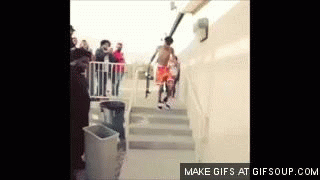 Carrie Underwood knows: the couple that dumps ice water on their heads from a tractor together, stays together.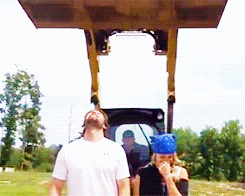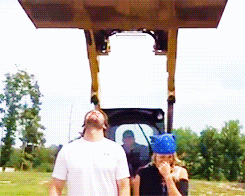 You didn't think notorious trickster Carson Daly was going to let Blake Shelton go, did you?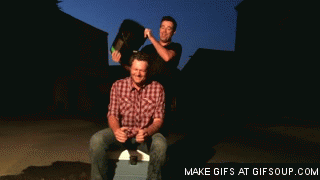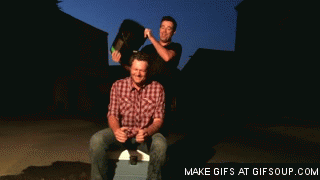 The new CSI star Bow Wow got jumpy during his challenge.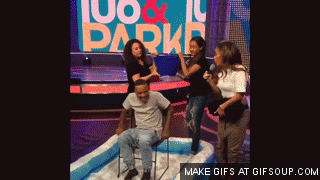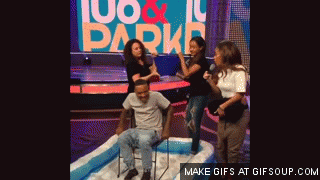 Blake Shelton, once wasn't enough for you? You had to bring Gwen Stefani into this?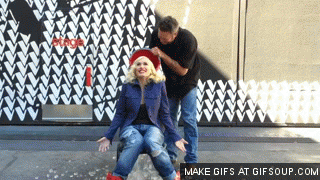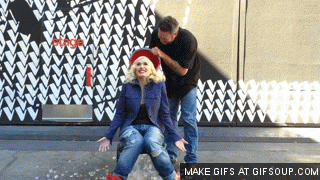 Josh Groban probably feels honored to have Ludacris involved in his Titanic-styled moment.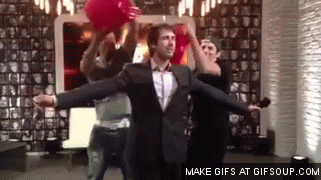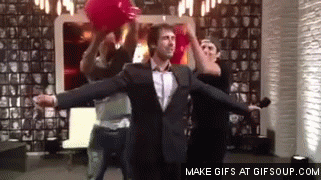 Zac Brown Band wins points for one of the coolest Ice Bucket Challenge attempts so far.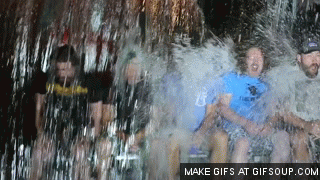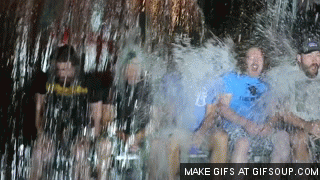 Did Tiësto borrow that "bucket" from the "Dark Horse" video?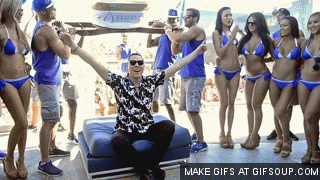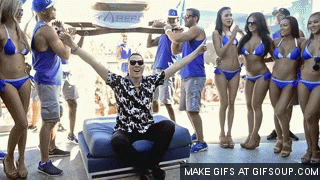 Not that perfectly coiffed hair, Pete Wentz!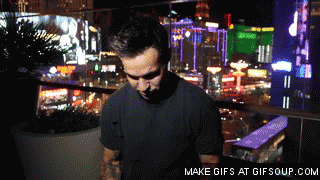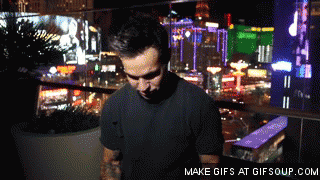 Wentz returned the favor by dousing Cobra Starship's Gabe Saporta.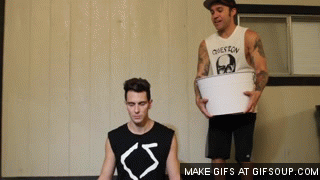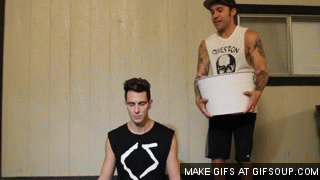 This rivals Linkin Park's Jay Z collaboration as the band's greatest accomplishment to date.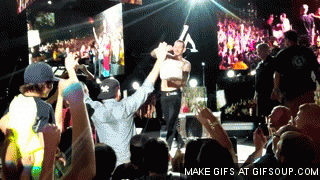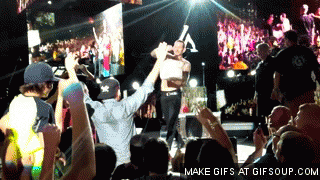 Lil Wayne seemed all too happy to drench tourmate Drake last week.