The 2014 MTV VMAs: Everything You Need to Know
From DJ Mustard to Beyoncé, we've got all the bases covered
On Sunday night, MTV will take a break from its regularly scheduled programming about teen moms and awkward virgins to return to its original mission: honoring music and the videos that bring that music to life. Other than simply hating on some of this year's nominated videos, SPIN has prepared a list of everything you need to know, from the house DJ to the night's first-time nominees.
What: The 31st Annual MTV Video Music Awards
When: Sunday, August 24, 2014 at 9 p.m. EST
Where: The Forum in Inglewood, California
Who's Hosting: No one, again. We are, as a nation, free from Kevin Hart's clutches still.
Top Tier Presenters: Orange is the New Black's Uzo Aduba, Laverne Cox, and Taylor Schilling; Kim Kardashian; Gwen Stefani; Jason Derulo (don't expect butt chatter though); and Lorde
Other Presenters: Nina Dobrev, Demi Lovato, Trey Songz, Dylan O'Brien, and many more
Video of the Year Nominees:
Iggy Azalea and Charli XCX, "Fancy"
Miley Cyrus, "Wrecking Ball"
Jay Z and Beyoncé Knowles, "Drunk in Love"
Pharrell Williams, "Happy"
Sia Furler, "Chandelier"
Who's Performing: a lot of people
Opening the Show: Jessie J, Nicki Minaj, Ariana Grande with "Bang Bang"
Other Confirmed Performances: Sam Smith ("Stay With Me"); Taylor Swift ("Shake It Off"); Iggy Azalea & Rita Ora ("Black Widow"); 5 Seconds of Summer; Ariana Grande and Zedd ("Break Free"); Beyoncé; Maroon 5 ("Maps"); Fifth Harmony; Rita Ora; Usher and Nicki Minaj ("She Came to Give It to You"); Nicki Minaj (yes, again, this time with "Anaconda")
Rumored Performances: Kelly Rowland and Michelle Williams will both be in the house. Is Destiny's Child about to come back again?
First Time Nominees: 5 Seconds of Summer, Sam Smith, Juicy J, Charli XCX (check out her new single, "Break The Rules"), and Fifth Harmony
House DJ: DJ Mustard (real name Dijon McFarlane), who also just released his debut album
Most Nominations: Beyoncé scored eight nods this year, including Video of the Year, Best Female, and Best Collaboration, but Eminem and Iggy Azalea were both close behind with seven nominations each.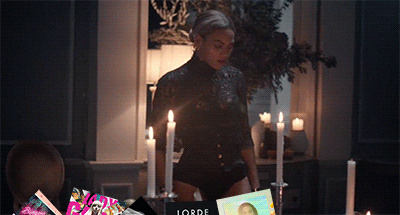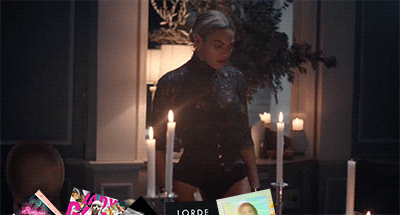 Nominees Not Named Beyoncé: 5 Seconds of Summer, Charli XCX, Fifth Harmony, Sam Smith, Schoolboy Q, Beyonce, Iggy Azalea, Miley Cyrus, Pharrell Williams, Sia, Ed Sheeran, Eminem (with Rihanna), John Legend, Ariana Grande, Avicii, Jason Derulo (with 2 Chainz), Katy Perry (solo and with Juicy J), Pitbull (with Kesha), Angel Haze (with Sia), David Guetta (with Mikky Ekko), J. Cole (with TLC), Kelly Rowland, Childish Gambino, Drake (with Majid Jordan), Kanye West, Wiz Khalifa, Lorde, Arctic Monkeys, The Black Keys, Imagine Dragons, Linkin Park, Calvin Harris, Disclosure, DJ Snake & Lil Jon, Martin Garrix, Zedd (with Hayley Williams), Kiesza, Usher, OK Go, Arcade Fire, MGMT, Fitz and the Tantrums, Lana Del Rey, Gesaffelstein, Thirty Seconds to Mars, Jack White, Austin Mahone, Demi Lovato (with Cher Lloyd)