Some people might say that this year's MTV Video Music Awards were mainly about asses. Other might point out that the ceremony was all about female empowerment, while even more still could argue that Blue Ivy dominated the entire night with her "Flawless" hand dance. The conspiracy theory website Vigilant Citizen (thanks for looking out for us!) is none of those people.
"The 2014 VMAs were focused on a single theme: oversexualization using Illuminati puppets," the website argued in a post-show wrap up yesterday afternoon. Really though, where Vigilant Citizen shines is in its incredibly descriptive photo captioning, something that many blogs could learn a thing or two from. Take, for instance, what might seem like a relatively innocuous stage backdrop. "What's wrong with that?" the average eye might wonder, while the VC would argue: plenty.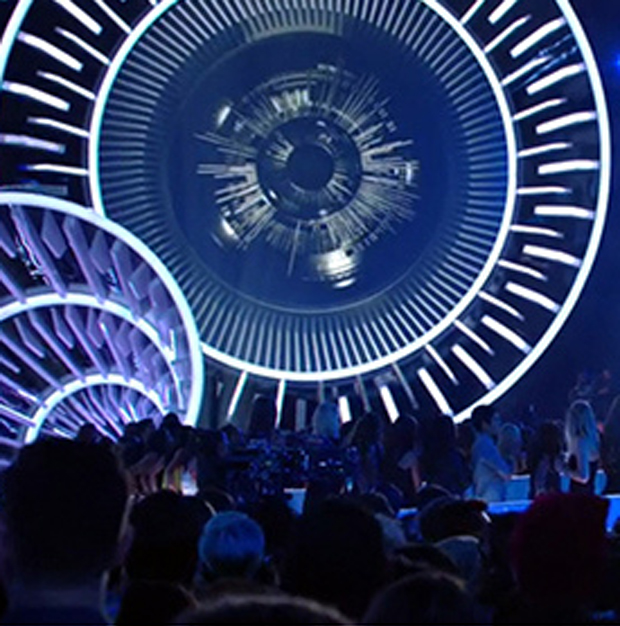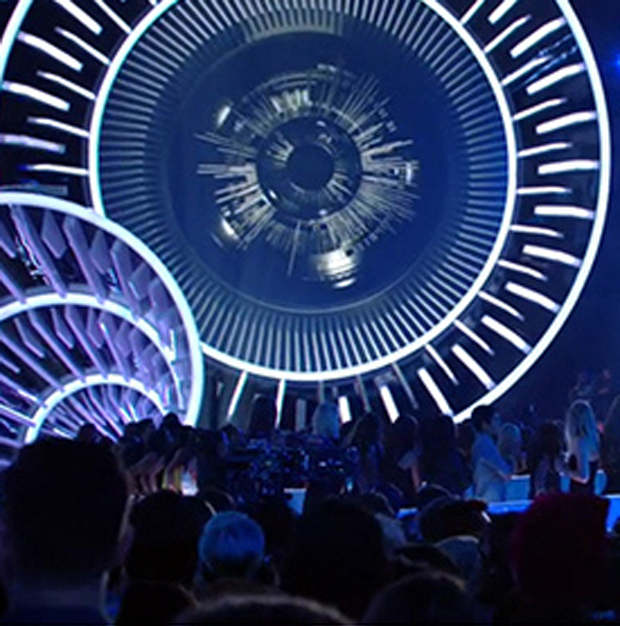 One giant creepy All-Seeing Eye is letting you know that the elite is sponsoring this fiasco.
That sounds about right, but it's also far from the most outrageous thing the website had to say about the VMAs. Take, won't you, their "review" of Nicki Minaj's ass-tastic "Anaconda" performance at the top of the show.
Meanwhile, during her performance Nicki shook her surgically enlarged behind continuously. It's these moments of clarity where you realize that our civilization has reached a new cultural low and that we are not far from Roman-style all-out decadence.
Read that sentence again: not Greek, not Egyptian, not even North American, but Roman-style all-out decadence. All things considered though, the VC does manage to throw some pretty good shade at the ceremony. For instance, the totally warranted:
For some reason, Jessie J is always invited to big events.
Things take a dark turn when the publication attacks Blue Ivy, who we should all remember is a child and should probably be treated as such. Captioning a photo of the girl on her father's lap with "Look, mommy is on the stripper pole now" is maybe overdoing it just a little bit. And yes, we realize we're merely sending traffic their way simply by running this piece. Maybe we're in on the conspiracy theory, or maybe that makes us members of the Illuminati ourselves. That's for you to decide.