Michael Jackson has been charged with a new count of alleged sexual abuse, five years after his death. According to the Independent, 36-year-old James Safechuck filed charges on Monday alleging that he endured abuse when he appeared in a Pepsi commercial with the singer at age 10, in the 1980s.
Court documents say that Jackson "engaged in a calculated course of conduct to lure both [Safechuck] and his parents into a false sense of security and normalcy that was far from reality" and that he "was successful in his efforts to the point that [Safechuck] endured repeated acts of sexual abuse of a heinous nature and was brainwashed by the decedent into believing they were acts of love and instigated by James himself rather than the decedent." The documents describe how Safechuck "regularly began sleeping in [Jackson's] bed in his hotel room during the rest of the Bad tour in 1988″ and claim that Safechuck "was molested nearly 100 times over the course of four years until he hit puberty."
Howard Weitzman, the lawyer representing the Jackson Estate, responded to the claims by asking for them to be dismissed. "Mr. Safechuck's request to file a late claim against the Jackson Estate so he can recover money from Michael's beneficiary will hopefully be rejected," Weitzman told E! News. "This is a person that made his claim five years after Michael died, more than 20 years after the incidents supposedly happened and has given sworn testimony that Michael never did anything inappropriate to him." Despite Weitzman's request, an initial hearing has been scheduled for September 4.
Safechuck's lawsuit is the second child sexual abuse case to hit the Jackson Estate this week. On Monday, Radar Online reported that Australian choreographer Wade Robson has also filed a $1.62 billion law suit against the Jackson Estate and claims that the singer also sexually abused him when he was a child. In a 111-page court document obtained by Radar, Robson described the nature of abuse in disturbing detail, which he says occurred at the Neverland Ranch and other locations between 1990 and 1997, when he was between the ages of 7 and 14. The Jackson Estate asked the Los Angeles court to reject Robson's claims of molestation and rape because he waited too long to report them. Robson also testified in Jackson's defense during the 2005 sexual abuse trial, and told the court that the singer never abused him, which helped earn the singer an acquittal.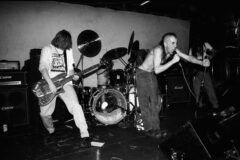 Jackson was charged with four counts of child sexual abuse and acquitted in 2005, four years before he died in 2009. In May, Sony streamed a track from his forthcoming posthumous album, Xscape, which featured lyrics about a stepfather sexually abusing a young girl. Furthermore, these latest claims from Safechuck are the second reports of bad Jackson-related news; last week the investment company that managed the singer's infamous Neverland Ranch put the property up for sale, against his family's wishes.