Justin Bieber's Date Night at Dave & Busters Didn't End Well, Shucks
Aaaaaaand now he's accused of attempted robbery
Justin Bieber had a pretty typical time at Dave & Busters on Monday night. He and his date Selena Gomez hit up the the restaurant/barcade/playroom/nightmare and, as you do, likely chowed down on plates of Legendary Goldfingers, which (despite photographic evidence below) are not chicken fingers with honey-chipotle sauce but in fact, the mythical digits of 24-karat people. You know, rich-folk food. Here's a picture from Yelp: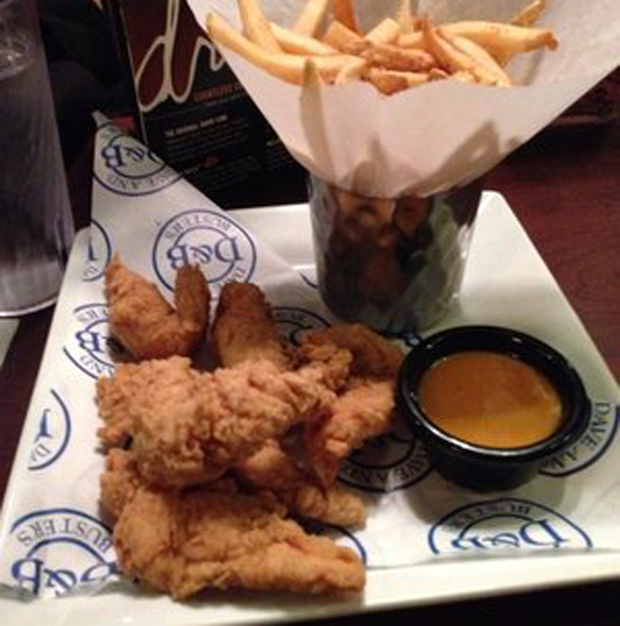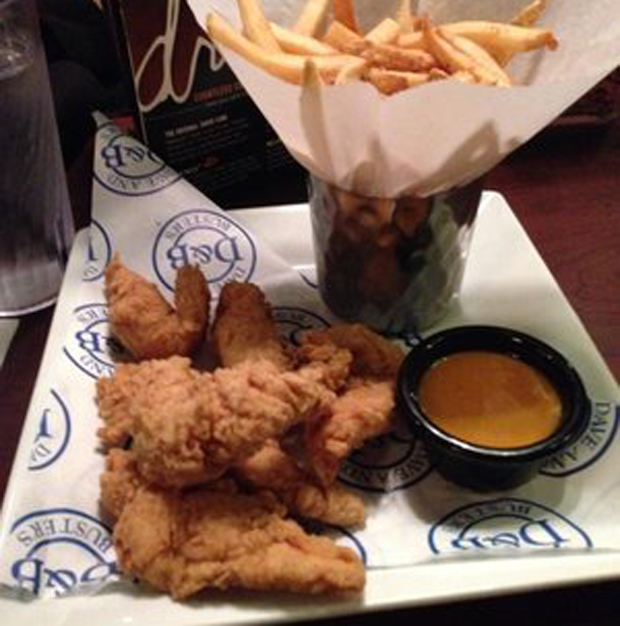 Then Biebs and his bb, stuffed with Goldfingers, probably wandered over to play a couple rounds of world-famous D&B games, like "Down the Clown" (cross-reference: nightmare) or "Crazy Curves" (it is the Summer of Ass, after all). Try this cheat-code next time, Justin.
It was then that the young squire found himself in a bit of a pickle, when a fan began snapping cell-phone pictures of him and his crew. You wouldn't like Justin when he's angry. This is what happens when he takes the photo, so you can only imagine his chagrin: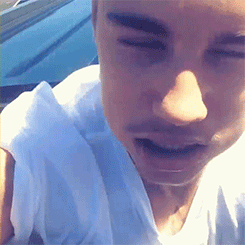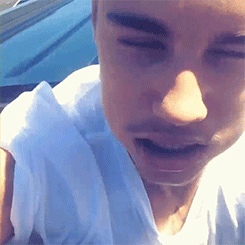 TMZ reports the singer then lunged at the fan, in what was surely an attempt to communicate the following sentiment in simple, economic gesture form so as to circumnavigate any possible language barriers: "Hello, friend. I truly wish you would stop doing that because as an entertainer, well, I really appreciate my private moments, rare as they are. Thanks so much for understanding!" Footage of the attack (NSFW) is below.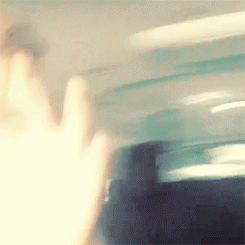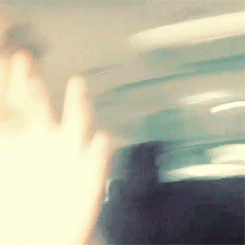 We warned you! Bieber and company then booked it out of D&B before they could even (allegedly) achieve the (allegedly) ultimate in synergistic culinary experiences by chowing down on the establishment's renowned, five-star Chocolate Fondue stuff.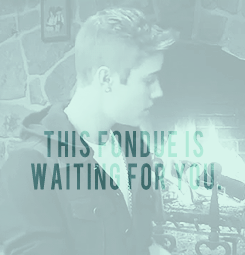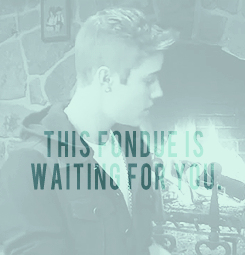 Don't worry though. Selena, no doubt hopped up on skeeball and Shirley Temples, found time to challenge supermodel Chrissy Teigen to an Instagram dance-off, again, as you do.
But Bieber is now being investigated by police for, as TMZ explains, "attempted battery, attempted theft (stealing the pics) and attempted robbery (grabbing the camera in an attempt to permanently deprive the fan of the pics and video)." But after the magical night he had, we bet it was worth it. We're just sorry he won't have those pix to remember it by.