Jack Antonoff's new band is all about revisiting his past. Raised in the suburbs of Bergenfield, New Jersey, the songwriter and fun. guitarist started his current band Bleachers while he was on tour for fun.'s Some Nights, taking cues from his first band's live shows to write for the second. "I was seeing things on tour, that made me want to go home and try different things," says Antonoff. "The way a hook would make a crowd physically rise and fall. I wanted to lift people up and bring them back down not just emotionally, but sonically." The end result of that impulse was Bleachers' Strange Desire, an album that came mined from the traumas of his teen years – the tragic deaths of a sibling and a cousin, 9/11, an illness and recovery – while drawing on the pop, soul, and rock influences of his childhood. Antonoff's new role as bandleader is working for him: Strange Desire's lead single "I Wanna Get Better," a lonely, self-analytical wallow disguised as a feel-good pop anthem, has emerged as one of the songs of the summer.
We invited the singer over to SPIN last week to play him music by famous side-projects and talk about the new record. Spoiler: He loves the Mountain Goats and hates The Little Mermaid.
1) Traveling Wilburys, "Handle With Care"
//www.youtube.com/embed/L8s9dmuAKvU?rel=0
SPIN: Do you recognize this song?
JACK ANTONOFF: Green Day, "Warning?" Oh, no… Traveling Wilburys! My first thought is I loved the Jenny Lewis cover of this. Remember that? It was her, Conor Oberst, Ben Gibbard, and M. Ward. That may have been 10 years ago at this point, which is really sad. Probably for the both of us. [Laughs.] But Roy Orbison is one of my favorite artists of all time, so anything that came from him in anyway is unbelievable. I think "Handle With Care" has some of the best love lyrics ever. And Jeff Lynne is one of my favorite producers. He created one of my favorite sounds of all time, the wall of acoustic guitars, that blend of multi-tracked acoustics and 12-strings.
That "acoustic wall" vibe comes across on Strange Desire.
I wanted to mold together more progressive, electronic sounds with classic elements of songwriting. The whole idea behind the album is: "Can't we have both?"
2) Tom Tom Club, "Genius of Love"
//www.youtube.com/embed/-9d9FA3fCf4?rel=0
This is… wait, what is this? Hold on. [Starts singing along at "With my boyfriend."] What is this? I know it!
Tom Tom Club's "Genius of Love"
Ah, yeah. It makes me think of a girl in high school I used to have a crush on. We never hooked up. Or maybe we did later. This was the dawn of the iPod: 2001, 2002. And she had an iPod that was like a brick. It was the size of a bomb. But it was the coolest thing in the world at the time. And the song reminds me of the music she used to play.
How is a fun. song different from a Bleachers song? How do you tour for one band while writing for the other?
I don't know, that part just seemed easy. It almost seems like you don't need to clear your head. I was fascinated by the bridge of "We Are Young" when we played it live, it jumps a full octave, then it goes back down. There's a weird key change that's sort of unorthodox. I could tell this very literal movement in key, which I hadn't really noticed before, that made the crowd lift, then when it went down, their bodies. I thought "Oh, how interesting. Maybe I could try that idea somewhere else and make it different. And maybe this idea that was one part of "I Wanna Get Better" could actually be a whole concept for a song—a song that lifts you up and takes you down. Not just emotionally or with instrumentation, but in the most literal sense. But to answer your answer more specifically, from playing live you see things and feel things that make you want to go home and try them in different ways.
3) Tin Machine, "Under the God"
//www.youtube.com/embed/KQMXySaSyGU?rel=0
[Gives up at opening riff, waits for first vocals.]
It's post-Labryinth Bowie as part of Tin Machine.
This is not the era of Bowie I connected to.
What was your era?
My era of Bowie is Young Americans, very early stuff, when it was spookier. I like that tour. I forget what era it was. But he did some tour, which I just saw some website recently it was voted the worst tour of all time. I watched the video, it was actually kinda brilliant. It looked like he was giving a corporate speech on Mars. There were podiums, and he had a wireless head mic, just walking around in an orange suit. It was very David Byrne-like the way he was singing, talking.
Labryinth was around '86.
I think so. I grew up with Labryinth.
Me too.
Remember the song he sang with the weird, little, tiny goblin people? Labryinth was weird, it had the makings of all great cult moments where it was this combination of songs and scenes you could weep 'cause they were so beautiful and then things that were so absurd that you could weep…because they were absurd. It was terrifying and janky. I remember when she was chasing him up all the stairs, that's a very seminal slash devastating part of our childhoods.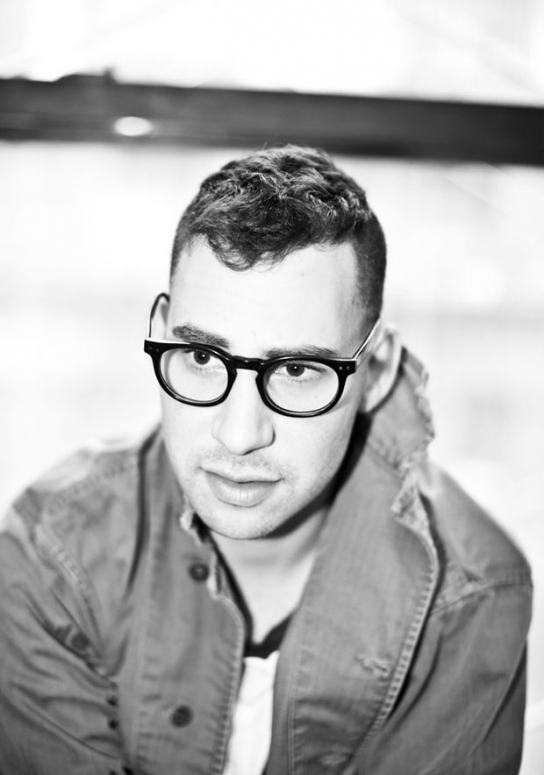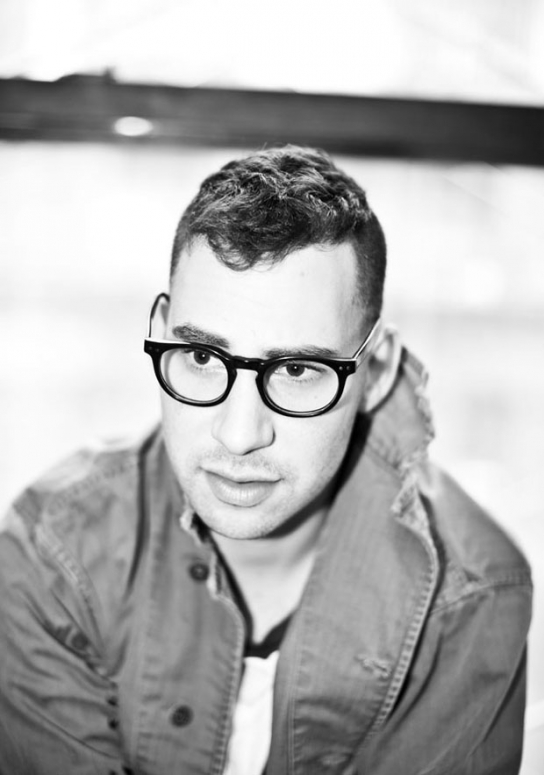 I doubt that movie was ever really for children.
It seems like the world is doing a better job of making children's movies nowadays. I don't think you get many Bambi-type scenarios of dealing with the death of a parent in How to Train Your Dragon. There are also better messages in newer movies. A lot of old Disney movies—particularly The Little Mermaid —contain horrible messages for women.
There are all the weird gender stereotypes.
The lesson in The Little Mermaid is if you're a woman it's cool to falls in love with a man that she's never spoken to just because he's handsome. Then she betrays her family and gives up her right to communicate and have an opinion to be with this man. And then the only way she can solidify her relationship with the man and regain her right to communicate is to be physical and hook up with him. It's the worst lesson ever. How about, "Fuck him, you even know him. Stay with your family who loves you. Don't sell them out to your psychotic aunt."
4) The Breeders, "Cannonball"
//www.youtube.com/embed/fxvkI9MTQw4?rel=0
[Identifies it instantly.]
No one sounds like the Breeders. There's this pedal I used called Fuzz Factory. And every day at soundcheck I go [mimics opening riff to "Cannonball"], I play the beginning of the song. The past 10 years I've done that, because it's very specific to that sound. I think of this video a lot. I was on the Jersey Shore. 1994, '95.
How old were you?
Ten, eleven. I would do three things every day: skateboard, clean the earrings I just got, and watch MTV. I watched MTV that whole summer, and it was "Cannonball" and Smashing Pumpkins and Green Day and Sponge and Weezer. It was the golden age of '90s music, Nirvana and Pearl Jam. MTV would go from a Smashing Pumpkins video into Salt-n-Pepa into Paula Abdul into Nirvana into Jon Secada. It was just a bizarre blend of music. And I kinda remember being into all of it.
5) The Postal Service, "Such Great Heights"
//www.youtube.com/embed/0wrsZog8qXg?rel=0
[Recognizes on the opening riff.]
Postal Service? "Such Great Heights"? I never got into the Postal Service the way my friends did.
They became famous because of Garden State.
That was the first sync moment that I remember. Everyone thought the record industry was dying, and everyone ran to do movie and TV syncs. Not long after that, Wilco put their songs in a Volkswagen commercial. Everyone was freaking out. I thought it was cool. I think the real pioneers were the Flaming Lips on 90210.
6) Panda Bear, "Last Night at the Jetty"
//www.youtube.com/embed/aPzNq03e7e8?rel=0
I don't know this one.
It's Panda Bear.
Oh, never heard of them. I like that snare sound.
It seems like you're revisiting a lot of your past from an adult perspective. Is that tiring? Is it cathartic?
It's both. I think that it's important to push yourself to talk about things that are hard to talk about. It's a whole cycle. If you're very honest with lyrics or tell stories that are very personal, and then you've made this thing that is so important to you and so intense. And then if you go out and play it live every day, you can't phone it in because you can't do an injustice to these very personal lyrics. So you're making a bed you have to sleep in if you're gonna go there.
The only way I've ever been able to write successfully—and I what I mean by successfully is to feel important and unique and saying something that matters—is to really just speak about things that I've been through, which is really something I learned from the Mountain Goats. I got that album, The Sunset Tree, which is one of my favorite albums. I got it at a weird time in my life where I was trying to be a lot of different things. That was a huge inspiration on me in general, but specifically on Strange Desire: John Darnielle's talking about all these things, his stepfather beating his mother, alcoholism, all these things I literally have no experience with. And it's like, Wow, he's giving so much, that it pulls you in. Then you want to give yourself back to the music. That's what I want to get better at: The verses read like a diary, and then choruses are for everyone.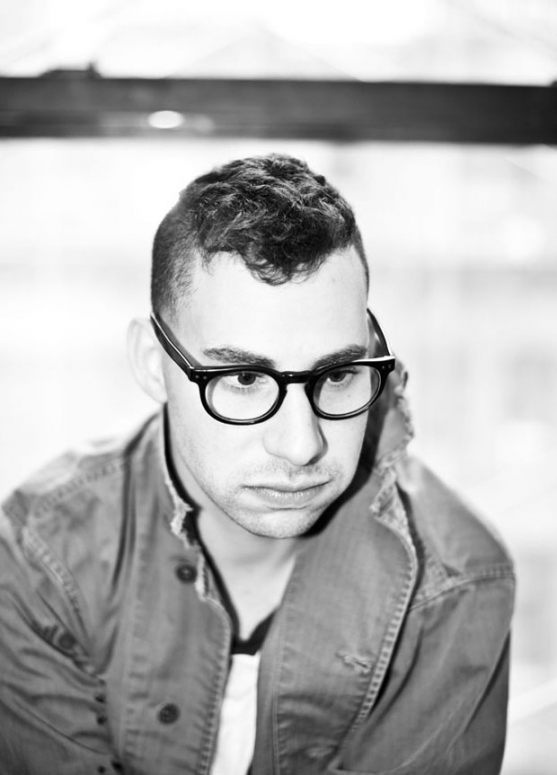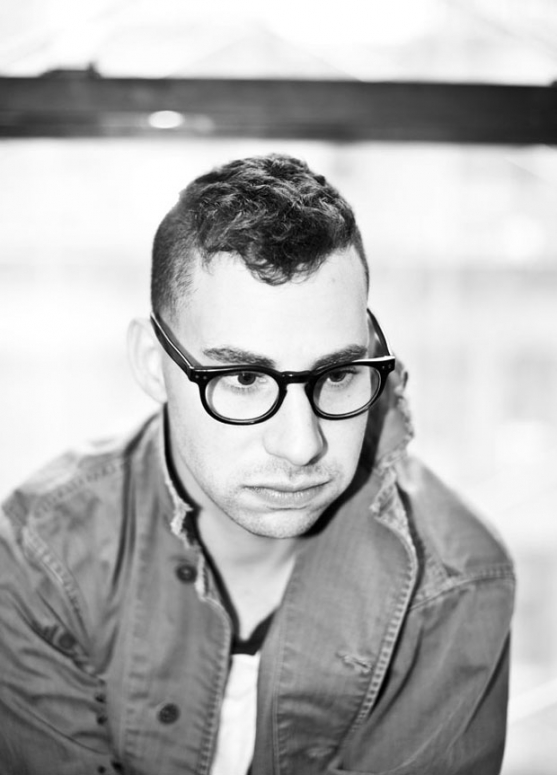 "I Wanna Get Better" is on my Summertime Sadness playlist.
So you think it's a sad song? I do, too. That was a big thing I got from the Mountain Goats also, you can put it all out there, and you can go all the way, but the music can still be exciting and bombastic, and there could still be a weird twist of hope.
Do you make playlists?
Yeah, well I run. 'Cause I had really bad pneumonia three years ago, so my doctor says I have to run every day, which I loathe. I hate running. I get no workout high. I just do it. 'Cause I like being alive and I like being healthy…or crying.
I have a playlist of songs that automatically brings me to tears. It's got Mazzy Star, R.E.M.'s "At My Most Beautiful," which is the song I'll just cry if I hear. It's got Red House Painters "Have You Forgotten," which is all about being a kid and it's devastating. It's got Billy Joel's "Lullaby," it's got Springsteen's "Secret Garden," which makes me cry all the time. It's got Tom Waits' "Martha." It's got "First Day of My Life" by Bright Eyes. It's got "Landslide" by Fleetwood Mac. A lot of it's very obvious, but it's just the stuff that kills me.
Then there's my pump-up playlist that has Kid Dynamite and Lifetime and Robyn. Actually that exists more in the playlist of "Cry-Dance," which is a cool thing to do. [Laughs.] Look at all the greatest…that's the ultimate. Beatles. Springsteen. Robyn. All of my favorite things. Mountain Goats. Dance or cry. You choose. It's the two ultimate things you can get from music: Music that's so good that it makes you physically wanna move your body in funny ways, be physical; and music that's so good that it makes you so emotional that you could cry.