Five months after his death by heroin overdose, GWAR's Dave Brockie has finally been given a sendoff fitting of his legacy as the band's vile frontman Oderus Urungus. As part of the inauguration of this year's Gwar B-Q, Brockie's costume was given a Viking funeral, complete with a wooden boat, offerings, and a flaming arrow shot.
The ritual on Hadad's Lake in Michigan also included a speech by Lamb of God's Randy Blythe who said that Brockie was "the only motherfucker [he] knows" who was "too big for one fucking funeral."
You can watch the beginning of the burning above (via Rolling Stone) and read another eulogy that Blythe posted later on Instagram. For more, read SPIN's 1990 profile on the intergalactic metalheads.
"Tonight we sent Oderus home in a fitting manner at the public memorial for Dave Brockie. A blazing Viking ship with Oderus laid out in it, the cuttlefish pointing proudly straight up. Watching my friend Dave's costume go up in flames in front of a thousand fans was so much more intense for me than the private memorial for friends & family we had April Fool's Day. I spoke at both of them, as GWAR asked me to, & both times as I spoke I was sad.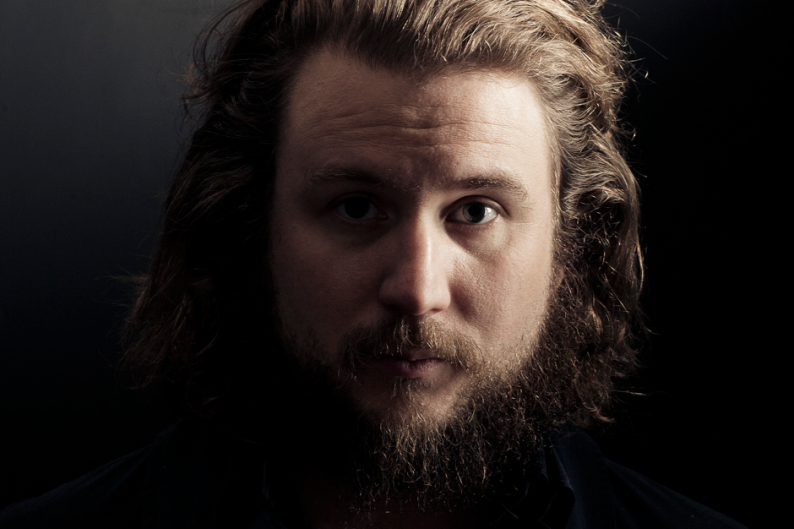 But watching his alter-ego burn tore me up way more than the first memorial, maybe because there was Dave, the human who was my friend who just "left us"- I never saw his body- & then there was Oderus, who was something entirely else. To watch his stage gear burn was like watching part of my life literally go up in flames. I was sobbing my eyes out as I took this photo. It was just a super-intense moment. Very beautiful, but overwhelming. Fly free, Oderus- you are missed."