As we learned earlier this week, Flying Lotus' October 7 album You're Dead! not only features the eye-boggling artwork of Japanese artist Shintaro Kago, but musical contributions from Kendrick Lamar, Herbie Hancock, Snoop Dogg, Angel Deradoorian, Thundercat, and Niki Randa. Also: the Los Angeles electronica guru's Captain Murphy rap alias will make a couple of appearances as well. We've got the full track list below, and snippets of the music above.
Warning: the Kago-powered video above is decidely NSFW and not for the easily queasy either, or those prone to seizures. The gory but gorgeous imagery seen on FlyLo's Tumblr (there's a tarot-style card for each of the 19 songs) comes to life and flies by in a hail of blood, guts, nude bodies, creative vivisections, and wild colors. Meanwhile, we hear a barrage of beautiful, and sometimes jarring, sounds — spatters of cosmic jazz, freaky beats, and possessed voices.
Even Snoop gets dark: "Hold my hand, laying in the bed / Family crying, they think he dead." The album title, art, and songs point to a very macabre theme, though Lotus paints it a bit differently, via Warp: "The album isn't about the end, it's really the beginning. It's a celebration of the next experience. It's the transition and the confusion. It's not 'hey you're dead.' It's 'hey you're dead!'" Note the exclamation point on that last one, and in the title itself.
Visit Bleep for pre-order (including a deluxe box with lots of goodies), and scroll down for a few choice screen-caps from the video above. A few more words form the label: "You're Dead! is a shamanic pilgrimage into the psychedelic unknown of the infinite afterlife. A sonic, visual and metaphysical fusion of technological innovation and technical virtuosity that amounts to a transcendent, mind-expanding plasm that could only exist between our world and another."
Sounds about right.
You're Dead track list:
1. "Theme"
2. "Tesla" feat. Herbie Hancock, Thundercat
3. "Cold Dead" feat. Thundercat
4. "Fkn Dead"
5. "Never Catch Me" feat. Kendrick Lamar
6. "Dead Man's Tetris" feat. Snoop Dogg, Captain Murphy
7. "Turkey Dog Coma"
8. "Stirring"
9. "Coronus, the Terminator"
10. "Siren Song" feat. Angel Deradoorian
11. "Turtles"
12. "Ready Err Not"
13. "Eyes Above"
14. "Moment of Hesitation" feat. Herbie Hancock
15. "Descent Into Madness" feat. Thundercat
16. "The Boys Who Died in Their Sleep" feat. Captain Murphy
17. "Obligatory Cadence"
18. "Your Potential/The Beyond" feat. Niki Randa
19. "The Protest"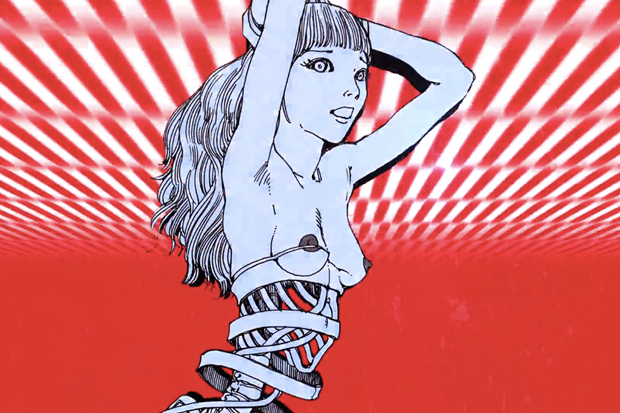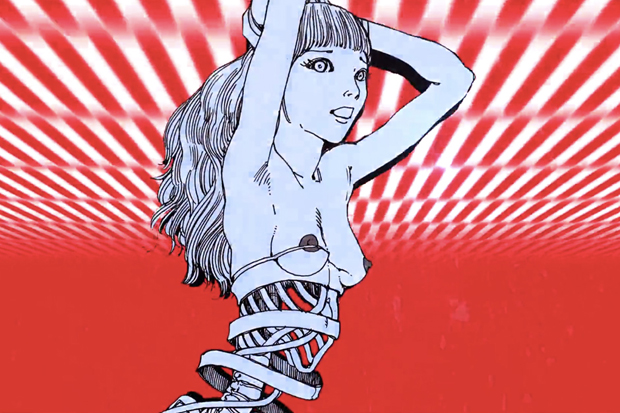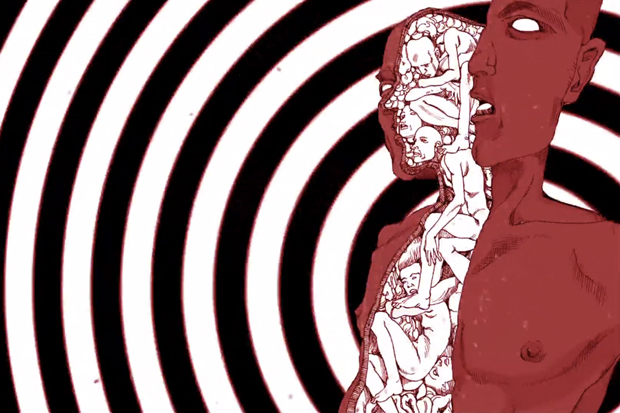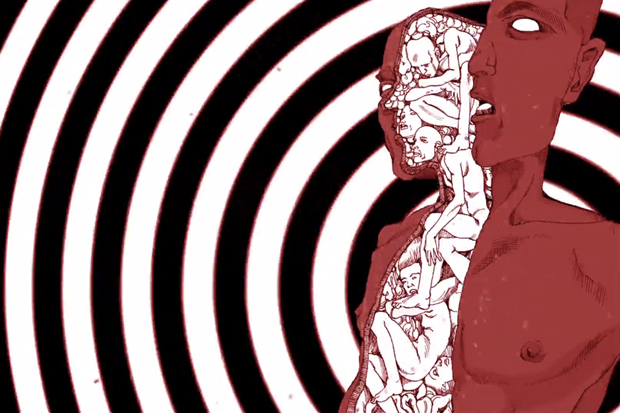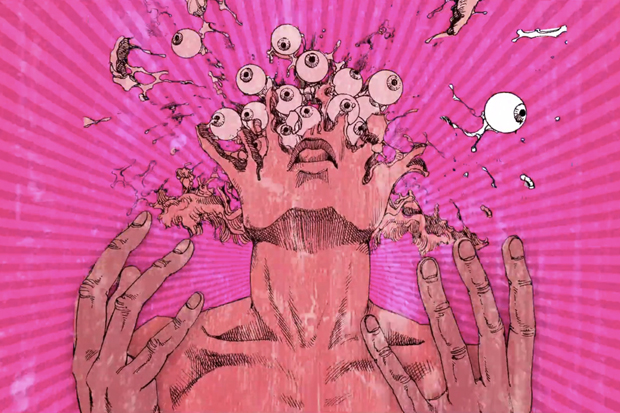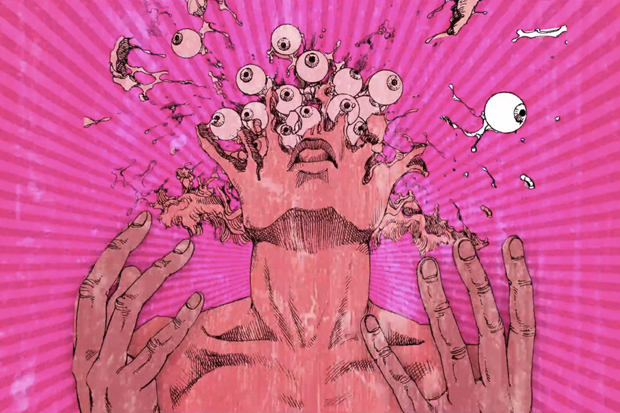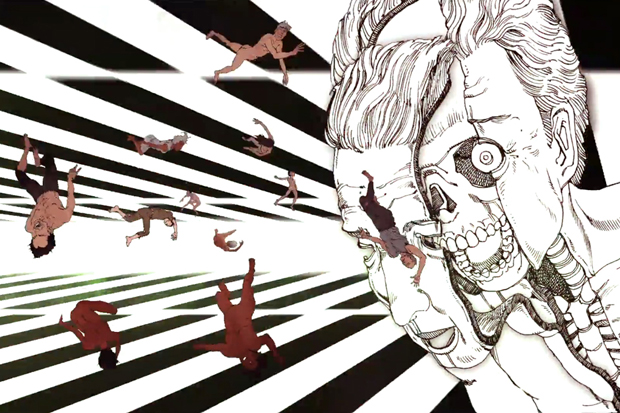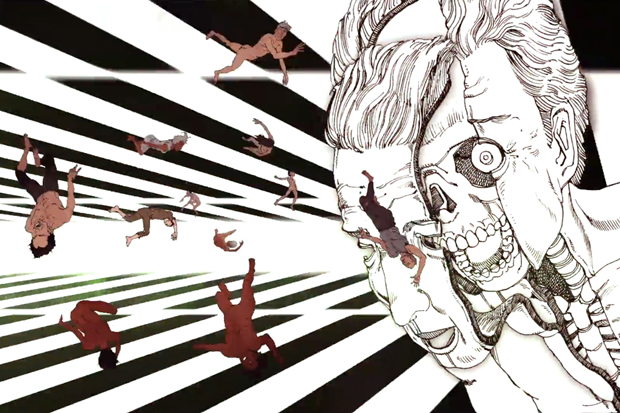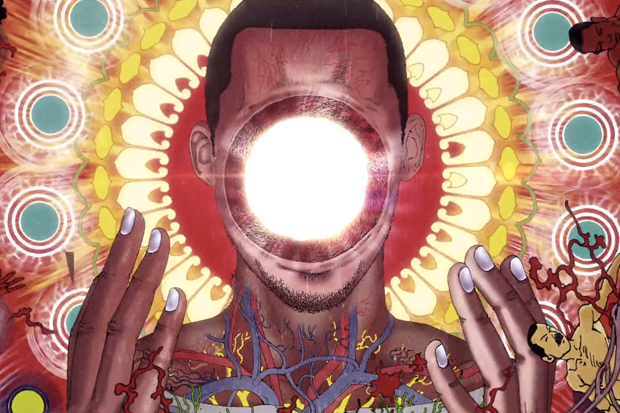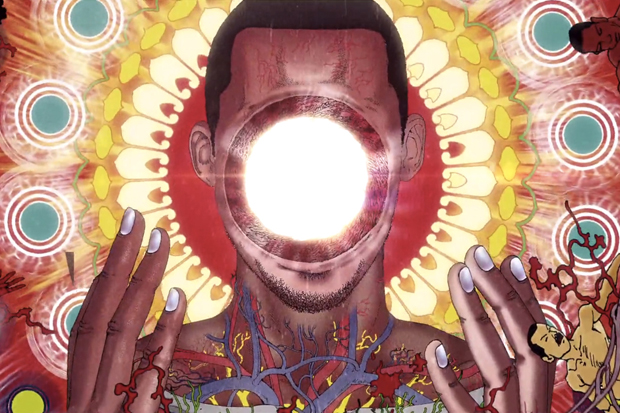 That last one, of Lotus, is a variation on the cover: