Diplo associate and EDM agitator Dillon Francis has issued his fair share of shortform releases since he began issuing kaleidoscopic dance-pop tracks in 2010, but today he's finally announced his full-length studio debut. Due October 28 on Columbia Records, Money Sucks, Friends Rule will feature contributions from collaborators as varied as Twista, Major Lazer, and Panic at the Disco's Brendon Urie. For now, Francis is sharing a colorful lyric video for his latest aural candyflip "When We Were Young," which you can see above. Check out the record's track list and album cover below. While you wait, read our 2012 interview with the producer, whose Instagram is a must-follow.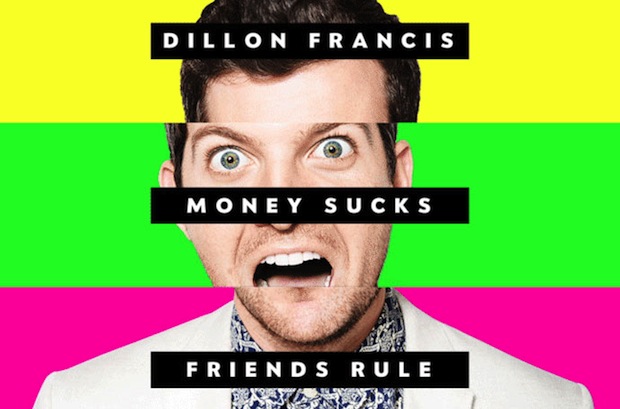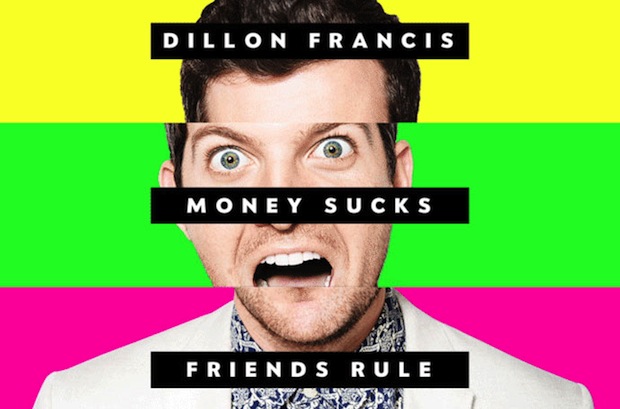 Money Sucks, Friends Rule track list:
1. "All That (feat. Twista & The Rejectz)"
2. "Get Low (with DJ Snake)"
3. "When We Were Young (with Sultan + Ned Shepard feat. Chain Gang of 1974)"
4. "Set Me Free (with Martin Garrix)"
5. "Drunk All The Time (feat. Simon Lord)"
6. "Love in the Middle of a Firefight (feat. Brendon Urie)"
7. "Not Butter"
8. "I Can't Take It"
9. "We Are Impossible (feat. The Presets)"
10. "We Make It Bounce (feat. Major Lazer & Stylo G)"
11. "What's That Spell? (feat. TJR)"
12. "Hurricane"
?