In light of all the Kim/Kanye and Beyoncé/Jay Z fireworks over the past month, we've assembled a roundtable of experts to discuss and dissect the two most powerful couples in music. Has Beyoncé really been calling out Jay Z during their On the Run tour dates? Do we actually believe in Kim and Kanye's love story? SPIN editor Puja Patel, frequent contributor Anupa Mistry, VIBE editor Clover Hope, New York Times tech reporter Jenna Wortham, and Buzzfeed music editor Naomi Zeichner limn the tabloid mysteries of the Wests and the Carters.
PUJA PATEL: I think it's safe to say that our obsession with Beyoncé and Jay Z is rooted in their enormous musical talent. They were each the best at what they did by a fairly large margin, and when they consciously coupled, it felt like a perfect merger, equals both artistically and professionally. They were winning Grammys, topping radio charts, and stuntin' on the entire universe about who/where/what they run. They were bossy, classy, and rich; all the makings of royalty. As fans, we worshiped them separately and were totally obsessed with them together. For me, All That Money and All That Fame were fun to gape at, but I was taken by the relationship between the greatest rapper alive and the woman who could run circles around him as a live performer.
If Bey-Z are the king and queen of pop, Kim Kardashian and Kanye West have been framed as the couple that covets their throne. Kanye is a genius, there's no doubting that. But he's also an insolent, riotous, self-aggrandizing diva. In SPIN's #SheezusTalks roundtable on Yeezus last year, we talked about how his art affects his women (and female consumers), and were curious if Kim, then pregnant, would become a stand-in for Kanye's late mother. We saw Kanye empty out Kim's closet on Keeping Up with the Kardashians and give her — a woman with her own clothing line and retail store — a new look. We saw his proposal, all flashing lights, unfold as some sort of performance art piece designed for reality television. But by the same outlet, we saw them hang as homies. And unlike Jay, we saw Kanye overtly admit his love for Kim ("Way Too Cold"), incorporate her into his art, and use her friends to represent himself (in the video trailer for Yeezus). While he still rants, now it's often about her.
With this most recent bout of tabloid publicity surrounding Bey and Jay – rumors of Jay Z's adultery, the videotaped fight between him and Solange, and possible divorce rumors – the pair's marital dramas have been played out across their co-headlining On the Run tour. (Though some believe this strife is merely perfectly planned publicity.) We idolize Bey but no longer idolize her relationship. The initially scoffed-at celebrity project that was KimYe is suddenly so much more appealing; despite all their selfies and god-complex issues, these guys are relatable. They're out here Instagramming and big-upping each other. So, do we want Bey-Z to make it? Will KimYe's modern romance (and marriage!) outlast the one that's conducted behind closed doors? Who are we rooting for today but also in the long-run?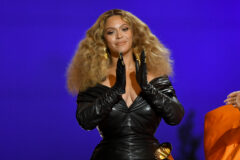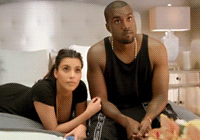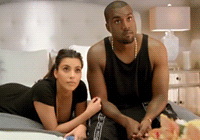 CLOVER HOPE: Puja, to your point that KimYe is more relatable… true! But I think, post-elevator, there are relatable qualities in both of these couples. Don't the recent chinks in the Carter armor make them less untouchable? I think so. This may be over-simplifying, but I'll say that Beyoncé and Jay Z are your parents. KimYe are your cooler older siblings slash living embodiments of the Internet era. Bey-Z rep power and tradition. KimYe oozes ego, newness and social influence. Of course people can relate and want to be like them. They're very now. And while they strive for perfection, they're also openly flawed. She's the sex tape survivor. He's Kanye. For single women, especially—and this is the part that I appreciate about them—KimYe is covetable because they're the made-for-each-other friends who fell in love and got married and had a baby and seem head over heels. And, like you said, Puja, we got to see a good bulk of that for ourselves. There's always that hope deep down that we'll fall in love with our man friend. Of note: KimYe both had previous high-profile relationships. Meanwhile, Beyoncé's has never had a fully confirmed previous public relationship.
We also want the power and safety and strength that Beyoncé and Jay Z epitomize. I want them to make it IRL (and I think they will) just like how I wanted my parents to make it (but they didn't). I'd argue that we still idolize their relationship and the idea of Beyoncé and Jay Z, but that their crowns now double as mirrors and the pedestal is a tad lower. In the beginning, they were on their lovey-dovey newlywed vibe (in public), and they've maintained that freak perfection up until recently. It was about time they graduated past that. Of course, they always, always have that guard up. But I think they're aware of how romanticized they are and, musically, they started rebelling against that. By choice, they gave us a new angle to busy ourselves. Beyoncé sang about a run-in with a (real? fictional? does it matter?) Texas ex. Jay Z keeps rapping about how he technically didn't deserve Beyoncé because he's a thug. (Please.) And the elevator thing happened and made Page Six all giddy.
There aren't many entertainment couples in our lifetime where both are supreme beings in their craft. So agreed, Puja, I've idealized the union of two of my faves for a long time. I spent many of my college years revering both their talent and their relationship. (Don't we all want a Jay Z or someone sort of comparable?). So they've always been the aspirational couple, the Vogue. Their secrecy only quadrupled the intrigue, like maybe they should've told us some things sooner? We're not obligated to know, but…
What we wanted from them was a sense of normalcy, which we got, and even though it's like phew! it also feels weird. Had the Carters started dating around 2013 or 2014, would they have withheld so much?
ANUPA MISTRY: Clover, that's an interesting question and I say "no." You've already outlined a lot of the ways in which both Jay and Bey (mostly Bey) have relinquished their family's privacy over the past few years – including announcing Beyoncé's pregnancy on television, a premature, but very Pride Rock-esque coronation of Blue Ivy Carter. I think the initial privacy – especially surrounding the wedding – helped fuel the idea that the 'Bey Z' love affair was authentic. The recent acquiescence to the news cycle, as slow to roll out and calculated as it may be, is tacit acknowledgement of the fact that to be relevant in 2014 isn't just to be a celebrity but to play into that role. More cynically: more speculation, more mentions, more impressions, equals more money.
So – sorry Beyhive! – Kim and Beyoncé aren't as different as Beyoncé would hope. Didn't the revelation of Beyoncé's cryogenically sealed personal image archive confirm that? I wasn't a Kim fan before Kanye (I've always found Khloe to be the most relatable Kardashian), but with her I felt that Kanye finally met his match. KimYe are exactly what we know Beyoncé and Jay Z to be – a lucrative coupling – and they acknowledge that. I find that transparency honest and sexy; the hetero Disney fantasy that Bey Z wants to sell feels, at times, slightly patronizing and cheap.
I love Beyoncé. Jay Z, despite his transformation into rap hack, is still one of the best performers I've ever seen. But their relationship doesn't do it for me in the way that Kim and Kanye's does. And so, while it would be shitty to see a family break up, I'm just not invested in the longevity of the Carters. In fact, I'm really curious to see what they'd do without each other.
JENNA WORTHAM: I don't view KimYe and Bey-Z as binaries. Jay and Ye are peers, absolutely, but the only thing that Kim and Beyoncé have in common is their sex. Not throwing shade at Kim, but she and Bey have completely different types of careers and that shapes the roles that they are able to perform and fulfill in their relationships. I say perform because there's clearly a battle of performances happening here, and approval is curried in likes and comments, via social media. Mostly, it all serves as a daily reminder that in truth, we have absolutely no idea what their lives or relationships are like. We have no idea what its like to wake up like Beyoncé, or Jay, or Kim or Ye, and we never will. The best we have to go on is carefully curated, cropped and filtered, and elaborately, deliberately so.
Both couples are definitely modern-day examples of what it means to try to have it all — money, power, creative fulfillment, success and a family — and what is lost and gained over time. That's the most fascinating dynamic to me — to see Bey and Jay (reportedly) have marital stumbles as Bey's career takes off and Jay's wind down and the parallel to Kim and Ye, where any professional competition between the two would be minimal, at best.
Like Anupa, I am DYING to see Bey step out on her own. I would be the first person in line for a ticket to a "Single Ladies Tour," but the more I watch her respond to the rumors of her marriage breaking down, the more I realize that Beyoncé isn't programmed to admit defeat. It's not in her DNA. She eats defeat and for now, she isn't willing to concede that her perfectly manicured life isn't as idyllic as she'd like us to believe. I'm trying to wrap my head around what that means for a woman as powerful as Beyoncé, who loves to sing about the importance of independence and drop clues that she's a feminist.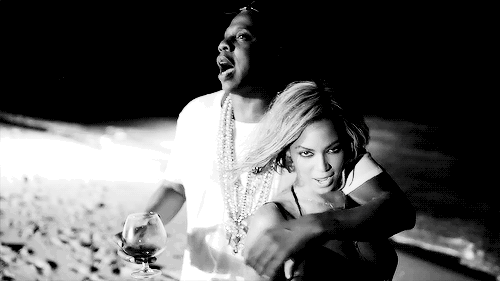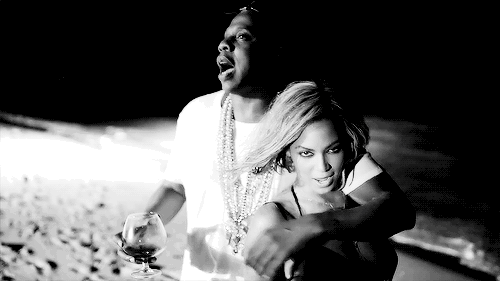 NAOMI ZEICHNER: I wasn't super interested in Beyoncé and Jay's relationship until the 4 era, tbh. (Maybe because that album's release coincided with my first actually serious commitment to a we-share-an-apartment relationship?) Now, I'm still fascinated by 4's before-the-baby "Drunk In Love" prequel "Countdown," which convincingly makes monogamy sound sexy and fun. On that song (notably, co-written by an assortment of not conventionally married people, including Ester Dean, Michael Bivens and The-Dream) marriage is an activity for winners, each person drawing energy to reach the finish line from the other. And I think that may be a fair portrayal of what Beyoncé and Jay's relationship was like for a long time. For years, Bey was revered as an aggressively competent, meritocratic performer. But with Jay, people seemed to feel more comfortable treating her like an offstage figurehead, the kind of person who you wouldn't underpay, who hung out with Nelson Mandela, the Obamas, and did cultural diplomacy in Cuba. (See: Jay's "Open Letter.") As Jenna pointed out, we have no idea what Beyoncé feels like ever, but as a guess, I think Beyoncé was grateful for this.
That said, it's always been hard for me to believe that Beyoncé is as satisfied by marriage as "Partition" suggests. Specifically because monogamy is hard and possibly ridiculous, even for superhuman couples. Sex critic Dan Savage has suggested that maybe the real trick to long-haul love is more (compassionate) fucking around. Gwyneth seems vaguely on board with this. And maybe that's why Kanye and Kim's love, which is littered with casual threesome jokes, feels more reasonable and desirable to aspire to?
CLOVER: That type of casualness isn't something I desire, but I have gone back and forth about how comfortable I might be with the idea of an open marriage. I would consider a couple like Will Smith and Jada Pinkett more aspirational examples than KimYe because they seem more level-headed. But even then, as Jenna very importantly points out, we don't know what it's like! Really, I just aim for a realistic marriage.
I do love your note, Naomi, that "marriage is an activity for winners." With regard to whether or not either of these couples will survive, let's consider that we're comparing a pair that's been married for six years with one that just got hitched, so sure the KimYe newlywed-ness feels sexier. There's a little bit more fantasy there (the threesomes and "she's my dream woman" and all that). With Beyoncé and Jay, their work-life is so intertwined—they're two big businesses that merged, and in the same industry—that it's easy to be more invested. KimYe came in this celebrity-relationship world as separate narcissistic corporations. Their work doesn't overlap much, as evidenced by his choosing not to actively film for KUWTK.
Jenna mentioned that Bey's and Kim's differing career paths affect their relationship roles. I'll add that it also plays into our courtside view of their relationships. The fact that Bey Z are a visible business makes them appear more robotic when really it's all perception. Ultimately, the Bey Z divorce rumors are compelling and it adds another layer to the public version of their relationship, but I don't expect either of these couples to give me anything more than picture clippings or to do anything other than entertain me. I feel indifferent about the fate of KimYe. But do they have a better work-life balance?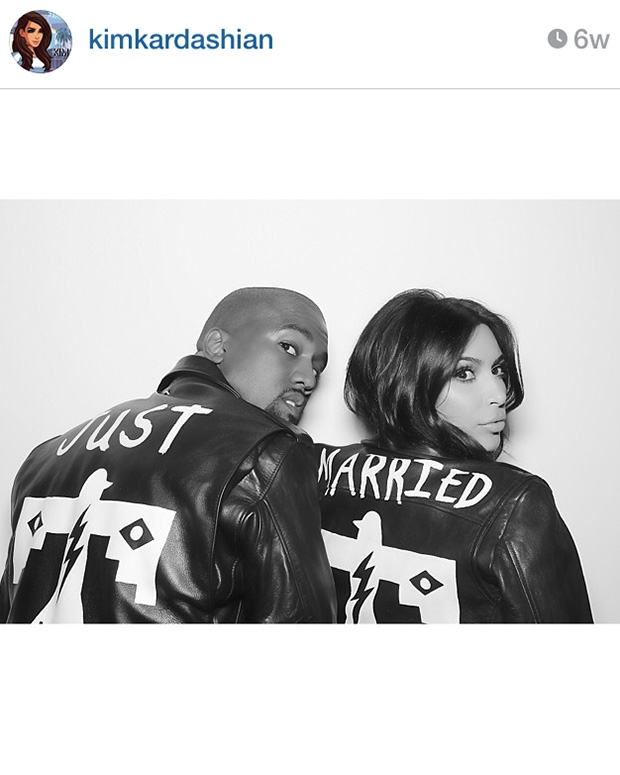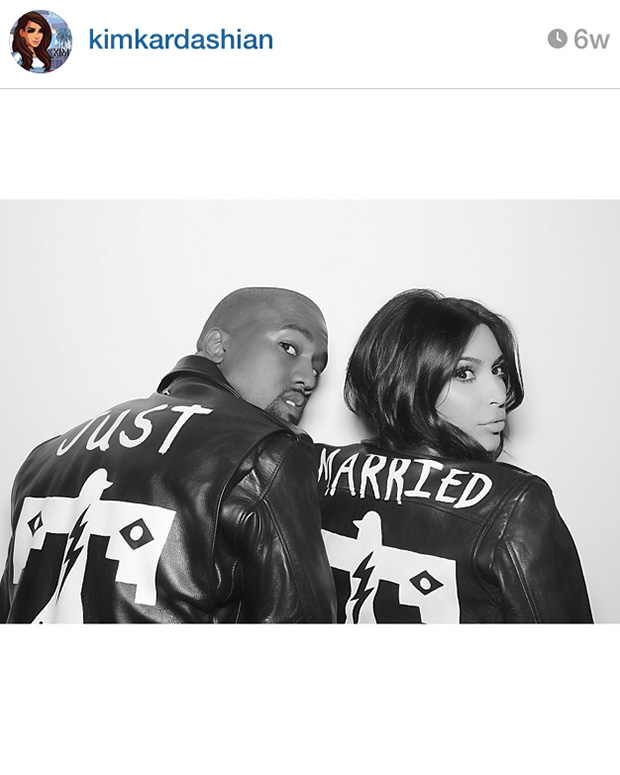 PUJA: Hey now, hold on a second. It looks like we're split here, but Kim and Bey have more in common than we'll want to admit. Both were pushed into into the spotlight in an early age, both have Mom-agers, both struggle with some of the decisions made by their fathers, both have sisters who are arguably "cooler" than them… both are married to one of the most famous rappers alive. Kim's sex-tape type-cast her from the get-go, and there was a time when her parents' relationship was publicly on display (when Kim's father defended his best friend OJ from allegations that he had murdered her mother's best friend Nicole). Heavy stuff. Bey might be the golden stuff that papparazzi-stars are made of but, by some measure, she and her sisters were born into it.
As someone who has seen every single episode of every Kardashian series, offshoots included, I feel comfortable saying that Kim works damn hard. Possibly *as* hard as Beyoncé, if only because she has more to prove than Queen Bey does; that's the price of "being famous for doing nothing." That takes work! Lord knows we've seen her failures play out on television. So why shouldn't she be allowed to let her triumphs play out the same way? After eight years of convincing mainstream America that her every move is watchable, why shouldn't she be on the cover of Vogue?
That said, there are times when it feels like KimYe is coming straight after Bey-Z. She flaunts where Bey would hide. (She snaps her husband in her bed and posts selfies of them making out in an elevator on Instagram.) Kim admittedly [LINK] takes herself way too seriously and then laughs about it later, often on her way to the bank. The numbers are there too: KUTWK recently signed a $40 million, three-year deal ("the most profitable deal in reality tv history"), Jenna reported in the NYT that Kim's Kim Kardashian's Hollywood game-app made $1.6 million in its first five days, and according to Forbes it's estimated to make $200 million after its second quarter, with her taking a 45% cut.
In Kim Kardashian's Hollywood, the game's characters come at you with the same type of shade Kim has gotten her whole career. Your KKH e-boyfriend tells you your outfits suck even though you always have to pay for his dinner, wine, and general affection. ("Dating is expensive but a quick way to advance to a higher level!" reads a helpful, telling hint on the game's opening screen.) Your co-workers, lesser-known peers, and even dental assistants pretend like they've never heard of you. You take gigs as the face of socks and tampons, even after spending days on the A-list. Kim is in on the joke; she gets it. She's going to outlast Kanye financially. Beyoncé's going to outlast Jay in pop influence. The women are the ones with the power in these relationships, they're just more calculated about it. Forget the men, I'm #TeamKimBey.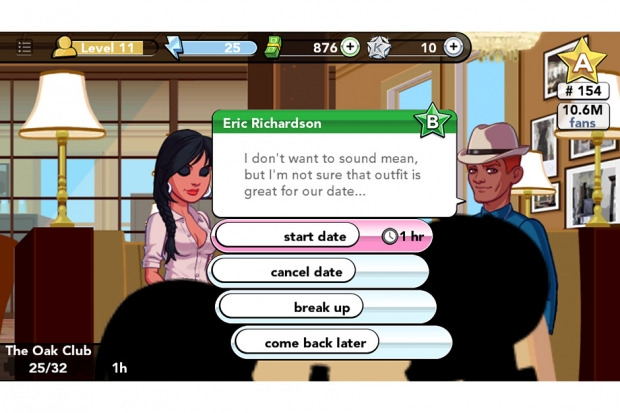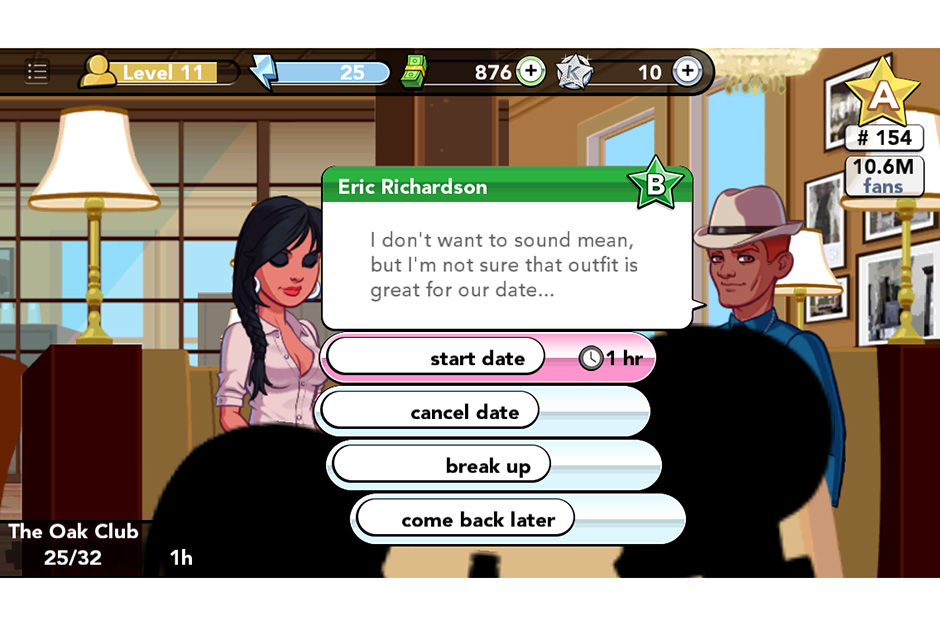 ANUPA: We need to talk about Kanye though, for real. Because despite the fact that Keeping Up… is hilarious and Kim's team put out this game that we're all addicted to, and Beyoncé is The Mother and just spazzed out on "Flawless (Remix"), I feel like saddling the women with the onus in these very public relationships is unfair. And, in the case of the Kanye he was borderline obsessive in his pursuit and possession of Kim. If we're being real, he's why we're all here for KimYe, no? That's why I'm here, anyway. Remember how his first single, "Through The Wire," was about how he almost died? It doesn't come up as much anymore, but I think this is one of the most crucial footnotes of his life – that, and the passing of his mother and number one fan, Donda. Kanye, for all his effusiveness and intelligence and curiosity and preternatural talent, is a survivor. And that narrative is imbued in all of his decisions, which is why it's so easy to believe that romantic love is the cure for everything – the early career setbacks, the personal and career losses, the anger – that ails him. In the wider culture Kanye is now more known for being "angry" than for his music; not that he cares, but from a PR perspective the image of a doting husband and father, someone who is content now that he has "someone to call mom again," is one way of remedying that.
Not to trivialize death, but Kim is kind of a survivor too: She started her career by turning a partner's breach of consent into cash money. It's not the way I'd do it, or you'd do it, or a lot of people would do it (so they say), but if being famous for being famous was as morally reprehensible as is often suggested, Kim wouldn't have you all dropping actual cash money playing Kim Kardashian Hollywood.
That both Kim and Kanye are dogged, personally and publicly, by their pasts is part of what makes them and their relationship more relatable, and something to root for. The relationship – and moreso baby Nori – has turned them from individually reviled (in the eyes of Joe Public) to aspirational and, more importantly, likeable. I don't know if that means Kim'll outlast Kanye in terms of influence – especially since she's not good at much else – but I do think it means that, at least right now, their brands are aligned much better than brilliant Beyoncé and fading Jay Z.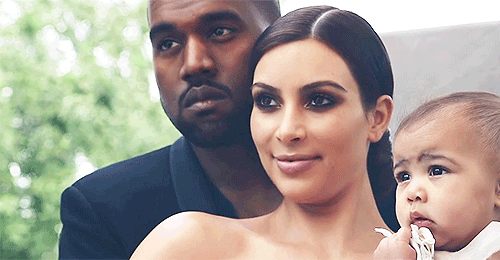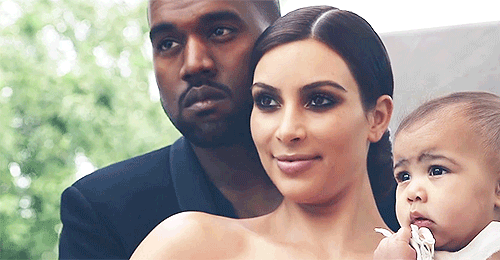 NAOMI: Like Anupa and Jenna, I'm excited for what Single Beyoncé looks like, but it also scares me a little. I'd hate to see the dissolution of BeyJay play out as a "defeat" for Beyoncé, or something she only speaks about via coded Instagrams or expensive stage spectacles. And I want to see a woman as powerful as Beyoncé have a powerful, supportive partner! I think that's possible with or without a marriage — before they got hitched, both Kim and Bey had empowering, committed relationships with friends and family members. With or without Jay, I'd love to see Beyoncé find words to share what it means for a commanding woman to lean into a non-married life filled with love, sex, and work, because she's poised to do it better than feminists like Sheryl Sandberg already have.
JENNA: The more I think about it, the more it seems like Beyoncé and Jay belong to a different generation – something about their relationship just feels older, more old-fashioned and a little bit more caught up in appearances than reality — which makes it hard to aspire to. Like Naomi, I don't quite buy that Bey is satisfied by marriage as she would like us to think, which gives me hope for her, that's she'll break out into a new era, strike out on her own again and find whatever her heart truly craves and that would be the ultimate dream scenario, honestly. With Kim and Kanye, at least, their desires, hopes and dreams feel laid bare, more naked, more real, and it makes them easier to relate to. They lavish attention and affection on each other and seems to truly want to help each other be their best possible selves. Their love — for now — feels palpable, and that is something worth striving towards, at least in concept.