SPIN Singles Mix: 8 Pop Divas, Fuzzy Folksters, and Bass-Laden Bangers
Welcome to SPIN's Singles Mix! Every Friday SPIN's staff writers will pick their favorite, must-hear tracks from the week for your weekend playlists. From rap to indie rock to bubblegum pop, these are the songs you need to hear right now.
1.SPIN Singles Mix: 8 Pop Divas, Fuzzy Folksters, and Bass-Laden Bangers
1/9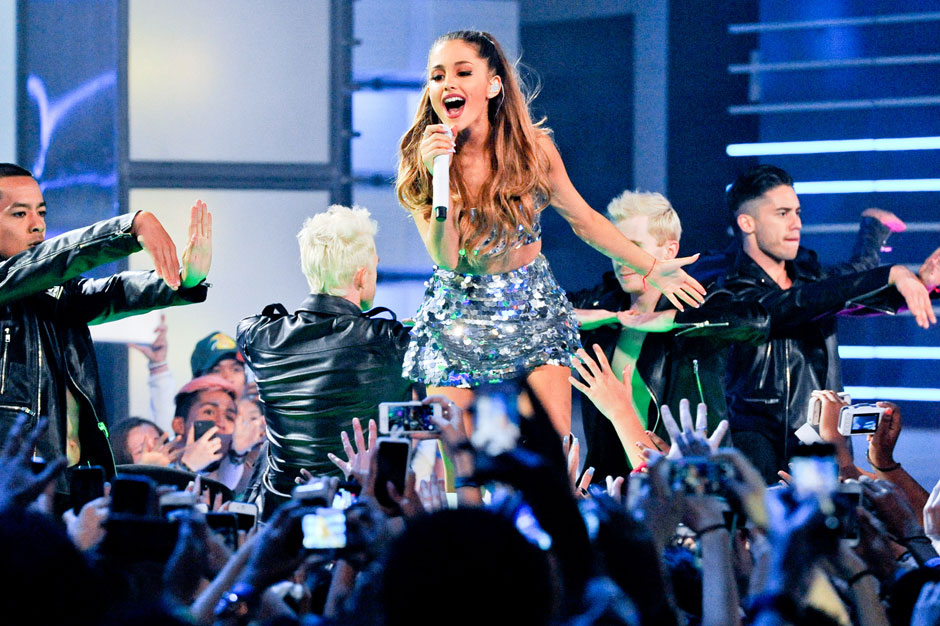 2.Ariana Grande, "Be My Baby"
2/9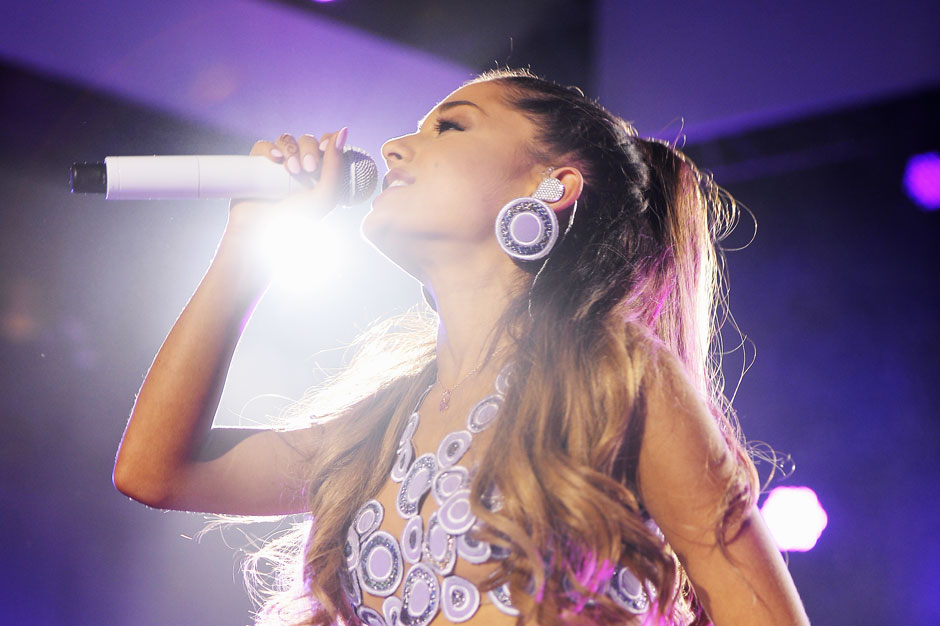 Of the four-song playlist that Ariana leaked earlier this week, "Be My Baby" best channels that syrupy-sweet, inner-Mariah diva that she's has been cultivating over the past few years. Cashmere Cat is on the production (a surprise!) filling out the track with subterranean clickity-clacks and wubs that bolster the singer's voice to the spotlight. PUJA PATEL
3.Caribou, "Our Love"
3/9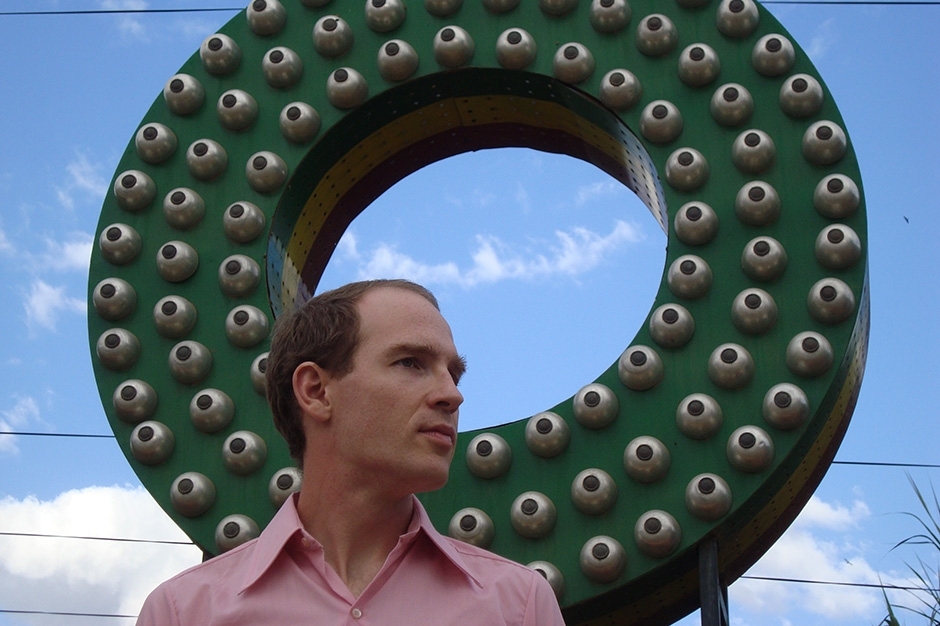 Caribou has a knack for making pulsating, instantly gripping electronic music with dizzying falsetto vocals to back up the beats. Thankfully, the Canadian producer's new single, "Our Love," proves no exception. It's light on lyrics, happy to stick with just the titlular phrase across its ambling six-minute span, but the music itself speaks plenty, plumbing blippy synthesized depths not unlike the last Caribou share, "Can't Do Without You." BRENNAN CARLEY
4.Charli XCX, "Break the Rules"
4/9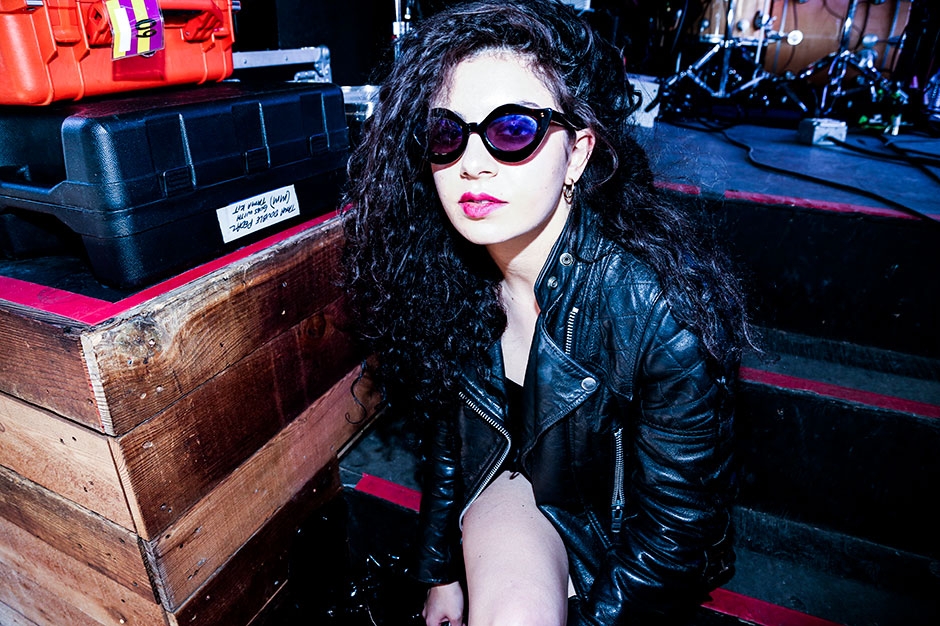 After helping Iggy Azalea's "Fancy" top the charts earlier this summer (and Icona Pop's "I Love It" the year before) British songstress Charli XCX returns to her solo work with "Break the Rules," a high-energy pop anthem in the vein of early-day Britney Spears mixed with Yeezus-y howls and fuzzy vocals. B.C.
5.J Mascis, "Better Plane"
5/9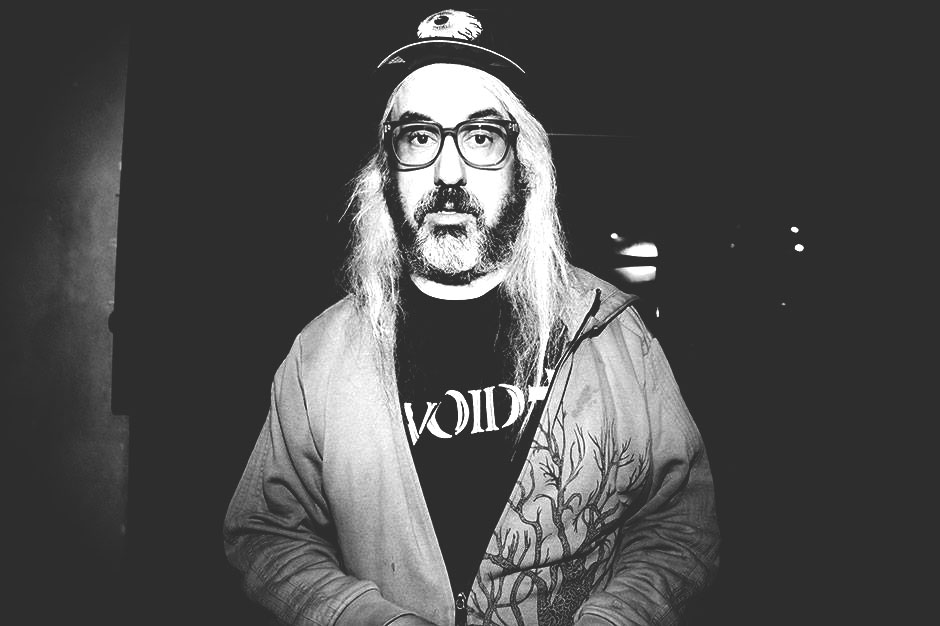 Whether it's his hair or his profound influence, J Mascis is the eccentric grandfather of 90's guitar-rock. Best known for his prowess as a guitarist in Dinosaur Jr., the usually noisy, distortion-driven artist has stripped down to subdued, almost exclusively acoustic songs on his newest solo LP Tied to a Star. The last track on the record, "Better Plane," takes delicate acoustic and electric guitar intricacies and builds them together to build a strong folk-inspired song filled with weary emotion. Stream the lovely acoustic accomplishment over at NPR and look out for the record release on August 26 on Sub Pop. ISABEL IMPERATORE
6.Jukebox the Ghost, "Sound of a Broken Heart"
6/9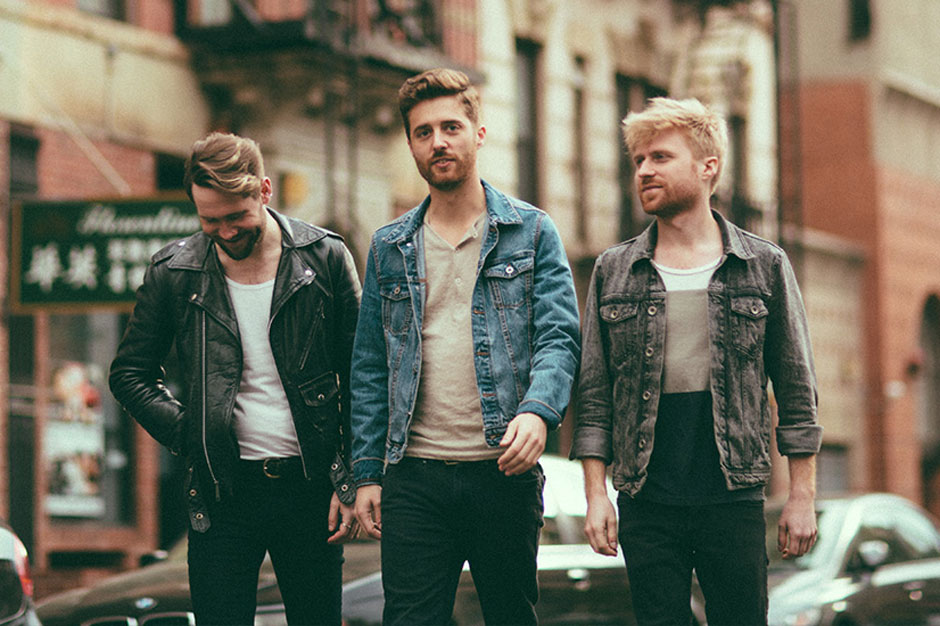 Jukebox the Ghost play music so damn upbeat that even their sad songs resonate with warmth and optimism. Case in point: the power-pop trio's new track, "Sound of a Broken Heart," which features Ben Thornewill's soaring vocals, flittering synths, and a driving piano beat — the perfect soundtrack for smiling through the tears. KILLIAN YOUNG
7.King Tuff, "Black Moon Spell"
7/9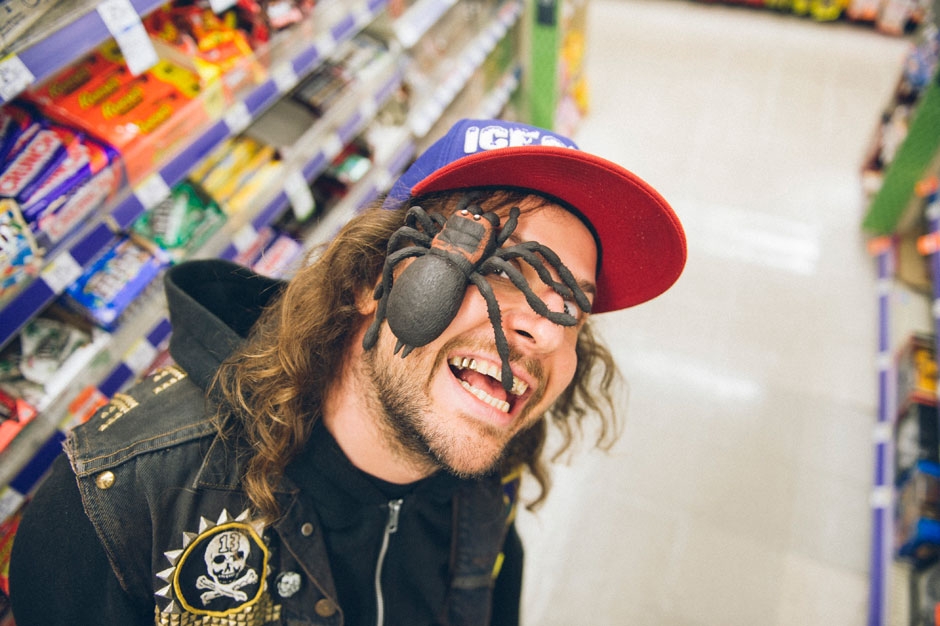 Last month King Tuff gave us "Eyes of the Muse", the debut single to his upcoming album Black Moon Spell. Now, he has released the title track complete with witchy lyrics that slither through repetitive, fuzzy riffs. These two diverse previews offer a promising first look at his sophomore album which is due September 23 on Sub Pop Records. ERICA MOORE
8.Flipo, "Doh Tell Meh Dat (Major Lazer Remix)"
8/9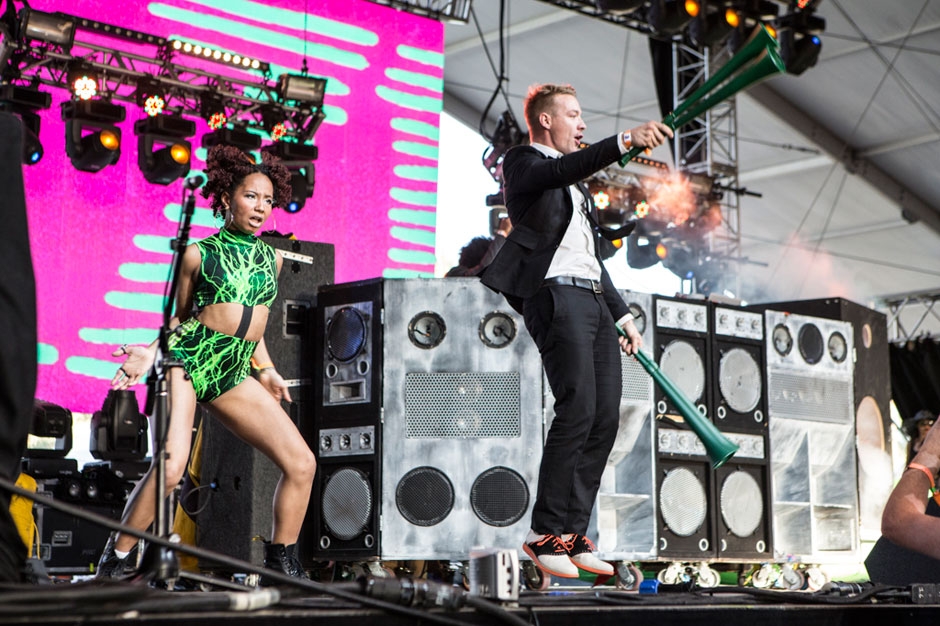 Major Lazer's remix of "Doh Tell Meh Dat" is a fizzy thumper that hits those "drop the bass, bro!" sweet spots perfectly. It's enough to tell you that the collective could, at this point, crank ten of these out a day if they wanted to. In a recent profile, the group's frontman Diplo let slip that he commands close to $50,000 per song. That kind of income would piss normal people off if the tracks, especially "Doh Tell Meh Dat," weren't so damn good. B.C.
9.Taylor Swift, "Shake It Off"
9/9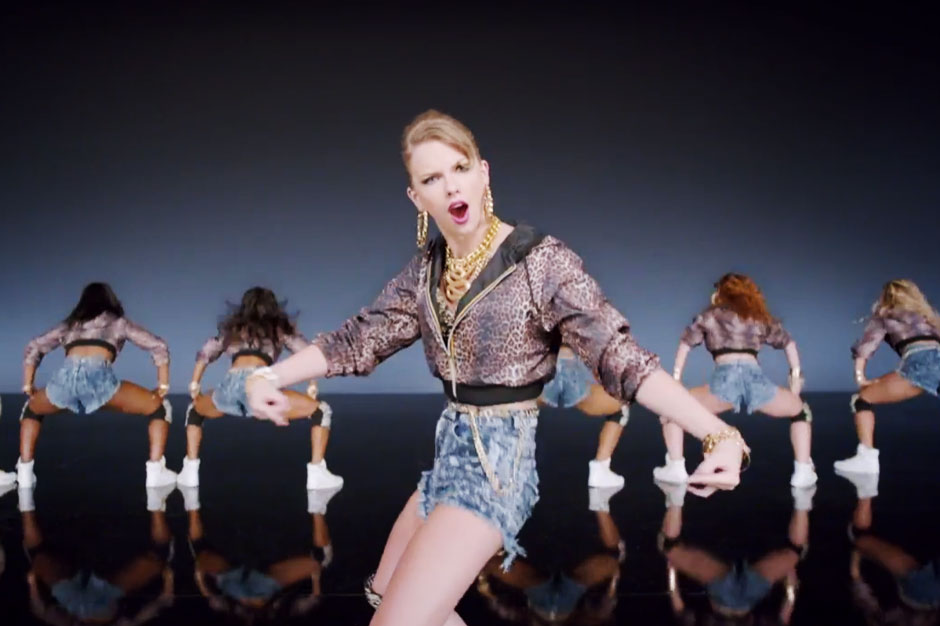 Two years after the debut of "We Are Never Ever Getting Back Together," crossover country superstar Taylor Swift is back with "Shake It Off," an electric pop anthem complete with the "Hey Ya" inspired horns that have taken music by storm this year. B.C.