On Saturday, a blimp bearing both the year 2014 and Aphex Twin's logo flew above a London venue, causing some speculation that Richard D. James might be plotting a new release for the first time since 2001's Drukqs. Today, James himself has confirmed such speculation, albeit in typically cryptic fashion.
As Stereogum points out, the U.K. producer tweeted a strange url ending in .onion, the domain that's often used in the deep web's TOR browser. Apparently, once you get to the site a text page appears that seems suggests the existence of a new album called SYRO, as well as a string of track titles. Keep scrolling down and the bizarrely edited picture of James' face that you see above appears.
If you go to a .com mirror of the url, the same page appears, sans track titles and album name. You can catch a screenshot of the .onion link below along with the track list, which Pitchfork says is confirmed. The .com site appears to belong to James' longtime label home Warp Records, suggesting that SYRO will eventually surface under that banner. This release follows the recent unearthing of his long lost LP Caustic Window.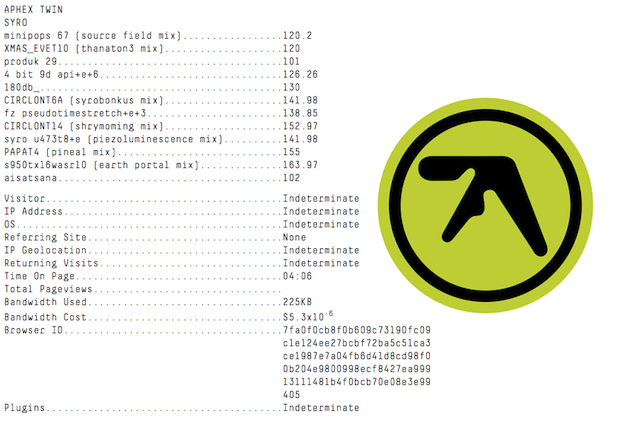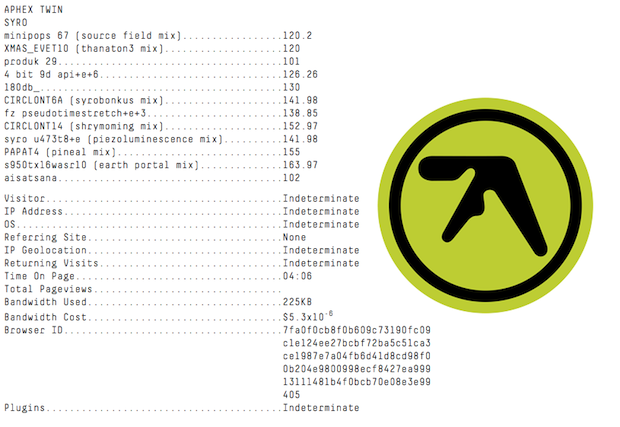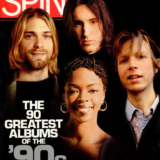 SYRO track list:
1. "minipops 67 (source field mix)"
2. "XMAS_Eve10 (thanaton3 mix)"
3. "produk 29"
4. "4 bit 9d epi+e+6"
5. "180db_"
6. "CIRCLONT6A (syrobonkus mix)"
7. "fz pseudotimestrech+e+3"
8. "CIRCLONT14 (shrymoming mix)"
9. "syro u473t8+e (piezoluminescence mix)"
10. "PAPAT4 (pineal mix)"
11. "s950tx16wasr10 (earth portal mix)"
12. "aisatsana"