Neon Icon is a 10,000-out-of-10 record, but for the purposes of maintaining the order of things — something that the living breathing prank that is RiFF RAFF has no interest in doing — an 8 out of 10 will have to do. The viral, Houston-bred weirdo is a tricky hero: the laughing-but-very-serious sort, delivering swaggering boasts full of Roy Blount Jr.-isms ("I could shoot a BB through a frosted Cheerio / From 50 yards away"), displaying a nerdy jock's grasp of sports history (both Johnny Bench and Pete Rose of the legendary Cincinnati Reds are mentioned), and leaning hard on a never-not-funny, madlibs-style game of goofball lyricism ("rap game [X]"; "the white [Y]").
Before all that happens though, RiFF RAFF does some throat-clearing. Neon Icon's first track, "iNTRODUCiNG THE iCON," begins with a "Fuck you" to his gawking, bro-ish fans who, for all intents and purposes, pay his bills just by coming to shows to LOL at his ass. "Bro, I don't even like rappers," declares one such specimen, before he changes the subject to gloat about some tail from a party: "Bro, did you see Jennifer last night? She was like smokin' hot, bro."
On cue, a Efil4zaggin-esque beat drops, and RiFF RAFF delivers Neon Icon's most technically adroit rapping, getting "lyrical" for a few minutes. The track trolls stereotypical rap fandom's two worst impulses: It mocks the douches that don't take any of it seriously and teases the dorks who see every couplet as a matter of life or death.
That's the thing. When you stick RiFF RAFF in the middle of hip-hop's hopelessly fucked 2014 climate, he exposes its idiocy. He doesn't contribute to it. This is a rap world where a big fat phony like Rick Ross is treated as a serious artist (the kind that gets to go on the radio and explain away his rape raps), where a clown like Hot97's Peter Rosenberg questions Chuck D's contributions to "the culture." In comparison, RiFF RAFF is a hero laughing into the void. We know he knows what he's doing, at least. Really, the comedy of a line like "My mermaids are bi-curious," isn't less serious than, say, whatever 2 Chainz may drum up. Is "Might be in a movie with Barry Sanders / Might be Adam Sandler / And my cup is Pink Panther" less artfully inane than most Gucci Mane quotables? Nope.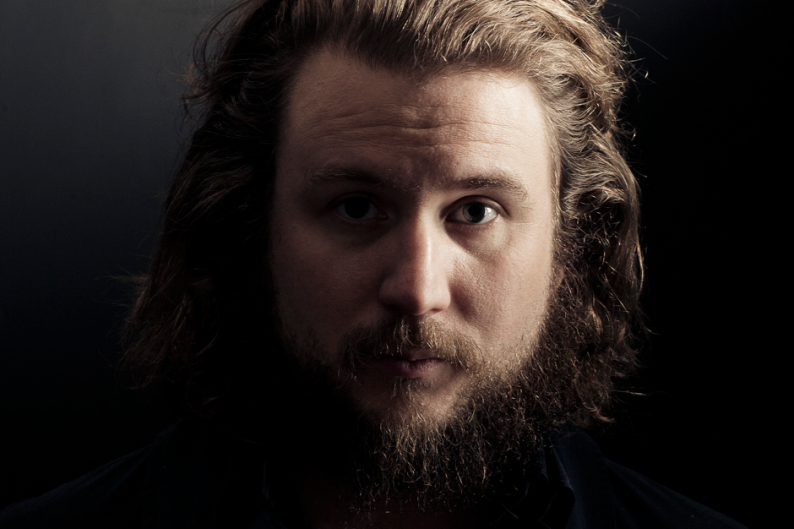 No doubt, there's some minstrelsy going on here, which is something RiFF's at least smart enough to acknowledge on that bro-skewering intro. But there is also a specific kind of poor, "white trash" aesthetic he is investigating and perhaps even purging. Take the Tha Carter III -inspired, Wal-Mart holiday portrait of an album cover, the shout-outs to "ham steak," and the boasts tinged with regret ("I used to shoot jumpers with precise form") as examples. This is White Mike from The Wayan Bros with a chip on his shoulder.
Sure, you could say that RiFF is walking a line with respect to rap's increasingly rickety racial politics. But consider the people who are actually upset with this guy: "real hip-hop" types, white boho rap nerds who've appointed themselves gatekeepers, the kind of people that seriously use "hipster" as a negative descriptor. They are so full of shit themselves that RiFF RAFF takes the air out of their blowhard sails every time he opens his mouth; don't blame him if people don't like what comes out.
Listen through the ridiculous anti-punchlines and drug boasts (which are more George Jones-style rallying cries for obliteration than molly-popping party chants), and there's a world-weary view that wishes for romantic love and human kindness in this garbage world. The Sun Ra hat-tipping "Jody 3 Moons (Skit)" finds RiFF personifying the moon ("This is the moon talking to you, the actual moon"), and letting listeners know that it's okay to let a few tears out every now and then: "Sometimes the bad things seem to outweigh the good things, but it's not always gonna be like that." Time serves as the great equalizer and pops up frequently. On "Versace Python," time is something that beats you down even if it affords you knowledge. And "Time," a RiFF RAFF classic slightly remixed here, reveals it to be the best Modest Mouse song since "Float On" — all scrappy loser laments ("When my car breaks down, I got no one to call on, except AAA") and poppy existentialism ("Times goes by, it goes on/ And it don't stop") included.
Neon Icon closes with "VIP Pass to My Heart," an adorably fragile, four-on-the-floor-friendly Goo Goo Cluster of Auto-Tune and mixed metaphors, with no rapping at all, just edgeless romantic mumbles: "You've got the V.I.P. pass to my heart / You've got the key with the lock on it / You'll feel sad if you don't open it." Shit might just make you shed a tear, from laughing and from crying. The same goes for the rest of Neon Icon as well.