In the four years since his folk-hop opus "Odelay," Beck's world has turned upside-down. Teens and meatheads have taken over, slacking has given way to cell phones, and everyone seems liposuctioned and sleek. But as he pimp rolls and funk trolls, Beck makes one thing perfectly clear: he's still a Hollywood freak. 
There's a destination, a little up the road, past the Church of Scientology and the House of Pies. The Los Angeles neighborhood of Beck Hansen's youth isn't particularly where it's at. In fact, it's mostly defined by where it's not: neither downtown nor Koreatown, neither South Central nor Hollywood. Sort of MacArthur Park, vaguely Pico-Union, the Latino area is patrolled in the summer by white, ambulance-van ice-cream trucks – "the ghetto-style," Beck says–their approach announced by a tinkly melody instead of sirens. The streets are lined with shoestring family businesses that double and even quadruple up. "One place was a furniture, accounting, bakery, bike-repair, and video store," Beck recalls. "Another was a butcher/toy shop."
While he was living here, 12-year-old Beck–who looked just like the current model, only shorter–hadn't yet discovered Mississippi John Hurt or Pussy Galore. He did, however, rock the easy-listening. "We'd play Muzak stations," he recalls, "'cause they were pop songs but they were all instrumental, so it was like karaoke. Me and my friend Mike, we didn't know the lyrics, so we'd make up our own." 
Around this time, in 1982, Beck began to notice something on his ride to school. On the public bus, he recalls, "there'd be some kids in the back who got on way down on Vermont in South Central. And they'd have their boom box blasting [Grandmaster Flash's] 'The Message.' Then, coming up through Wilshire, some white girls would get on. Then, you get up to Hollywood and some freaks would get on. And soon everybody on the bus would be singing the lines, doing the moves. It was great." You might say these experiences were formative.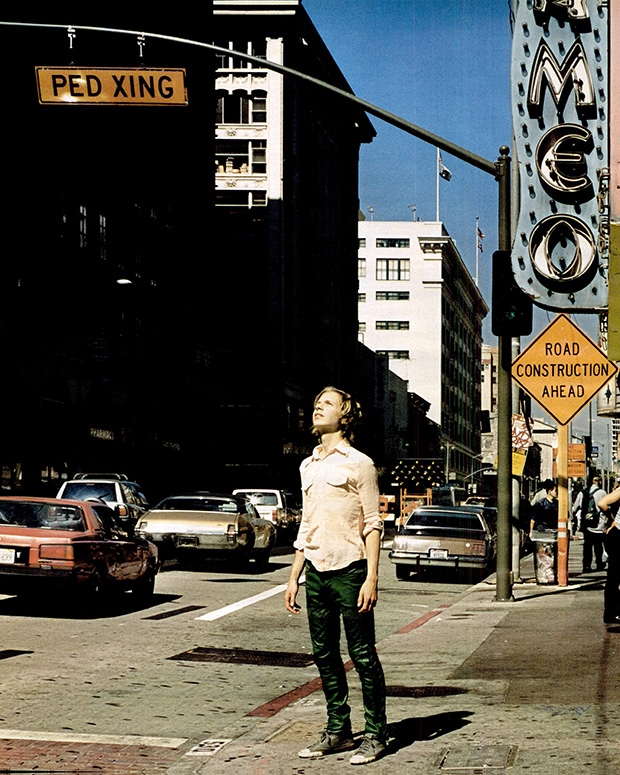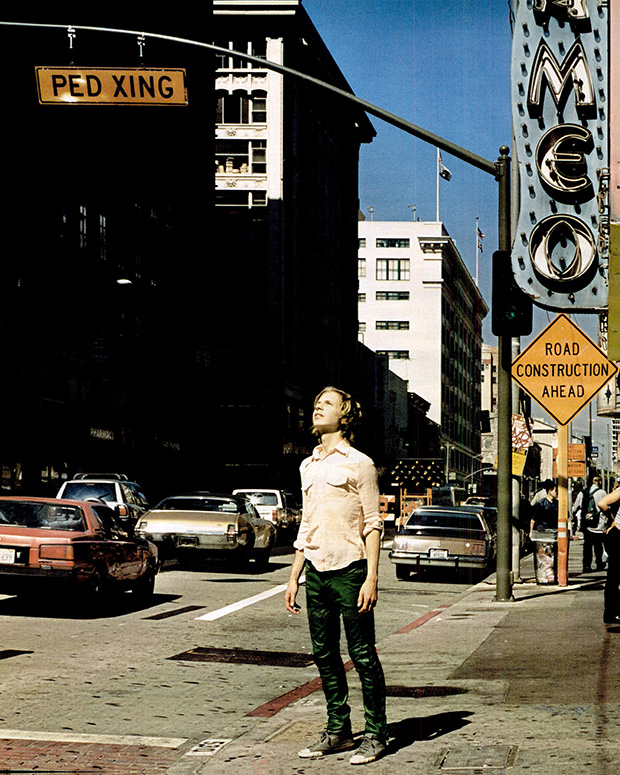 On a breezy summer afternoon, the skinny, blond, 29-year-old rock star pilots his black Lincoln Town Car through East L.A., en route to pick up his newly completed album, Midnite Vultures. The record is a giddy pump-roll through boulevard funk, sci-fi hip-hop, and late-century R&B; it even features straight-up K-Ci & JoJo-style slow jam, awesomely titled "Debra." "R&B's definitely a big element," Beck says. "It's been part of my listening for a long time, so I'm digging into that." And throwing in banjos, Moogs, Kraftwerk, '60s TV soul–the now-recognizable ecosystem of a high-watt Beck album. After 1998's quieter, "unofficial" Mutations, the beat-jacking genre-mixing, universal folk singer is back.
Right now though, he looks ready for a nap. "It feels weird speaking normal language," Beck says, far-away eyes peering over the wheel. "For months, my only conversations have been in the studio. Like 'Okay, tinkle zap goes over on 47, split-back, and do a return with the vox.' And everyone knows exactly what you're saying." 
Unlike his '96 opus Odelay, a home-studio collaboration with producer duo the Dust Brothers, Beck made this record with a core band–keyboardist Roger Joseph Manning, Jr., bassist Justin Meldal-Johnsen, and two computer programmers. The record is fun and driving, but with more of a polished sheen than Odelay's patchwork style. The team labored for more than a year, with Beck producing. "We tried to get Kenny G.," Beck says, seriously: they succeeded in getting ex-Smiths guitarist Johnny Marr and techno-folkie Beth Orton. "Beck would present us with a new song literally every day," Manning says. "I've never worked so hard in my life." 
Even sleep-deprived, Beck is still natty with thrift-store chic: straw cowboy hat covering bushy hair, clip-on shades over gold-rim glasses, scraggly sideburns, and a thrift store T-shirt that says, "Mucho Acapulco Macho." We drive through the comfortably bohemian Los Feliz district. "Everything's going upscale around here," Beck says, scanning the manicured lawns and homes. "Except for Glenn Danzig's house." The horror-rocker rocker lives in a quaintly sepulchral hacienda with a large pile of bricks out front. "He's had that stack of bricks there for about eight years now," Beck says. "I think it's a statement."
When we arrive at Bernie Grundman Mastering–the Hollywood end zone to Michael Jackson's Thriller and N.W.A.'s Straight Outta Compton–Beck is remarkably casual about retrieving the results of 14 months' labor. "Hey," he says amiably as he walks up to the counter. "Ya got my album?" He looks like he should be fetching coffee for somebody. The twentiesh clerk smiles eagerly and pushes a plastic bag containing master discs toward him. Beck looks down at another one labeled "Botanica Margarita." "Can I have this one instead?" 
In the studio garage, Beck opens the Lincoln's trunk and exposes the cartridge of his CD player. "Let's give this the ol' sunset test," Beck says, inserting his album. As we pull into the late-afternoon light of Sunset Boulevard, the rousing intro of the first single, "Sexxlaws," kicks in. With full horn section and manic tambourine, this Hullabaloo-style revue is all go-go boots and zoom-lens action–an exuberant update to the block-rocking psychedelia of Odelay. Then, out flow lyrics that could only have come from the person who put the phrase "devil's haircut" into the national lexicon. "Can't you hear those calvary drums / Hijacking your equilibrium / Midnight snacks in the mausoleum / Where the pixelated doctors moan…" As we continue to roll past tanning salons and fetish-wear stores, the imagery starts to seem less and less surreal. 
See, Hollywood's all about what's going on behind the storefront," Beck says, after turning onto Hollywood Boulevard. "In the back of that lighting store or that carpet place." As we pass the Petwash, Beck reveals one of Midnight Vultures' touch-stones. "About a year ago, I started seeing these ads in the paper for 'Laser Vaginal Rejuvenation,' he says. "First it was a little ad. The next week it was twice as big. And after a month it was a full page–it just took over. Something in that triggered a bunch of associations and projections. Like, what kind of activities do you have to engage in to get to the point where you need to bring a laser into the equation? The new album exists in that realm." 
Throughout it, Beck adapts the money-flashing, sex-you-up overkill of much of today's rap and R&B to hysterical ends. On the low-riding funk cruise "Nicotine & Gravy," Beck croons, "I'll feed ya fruit that don't exist / I'll leave graffiti where you've never been kissed." On "Get Real Paid," he updates '80s girl rappers L'Trimm with the chant, "We like the boys with the bullet-proof vests / We like the girls with the cellophane chests." The record brims with cokeheads, gym bunnies, and liposuctioned, siliconed absurdity. It's part silly satire, part cryptic critique, with unease frequently poking through. The creeping shuffle of "Out of Kontrol" begins, "The snipers are passed out in the bushes again / I'm glad I got my suit dry-cleaned before the riots started." I tell Beck it all seems very L.A., full of Hollywood sleaze, image mania and Bel-Air power.
"I think it's more the period," he says. "This point in time seems more power-oriented. Power workout, power diet, power body parts, power relationships, power steering, Power Rangers. People are scrubbed and clean, well toned and manicured. And the actors, they look like kids you grew up with! Today's teen movies, I didn't know anybody who looked like that. The standards now are so unbelievably high." 
We drive on through darkening streets. As the bizarre glottal warble of Beck the Soulman croons, "I know you really want it / 'Cause your daddy's always on it," Beck the motorist points out his favorite road in L.A.: Normal Street. "Let's take a ride down Normal," he says. We make a right. "There," he says, "I feel better already."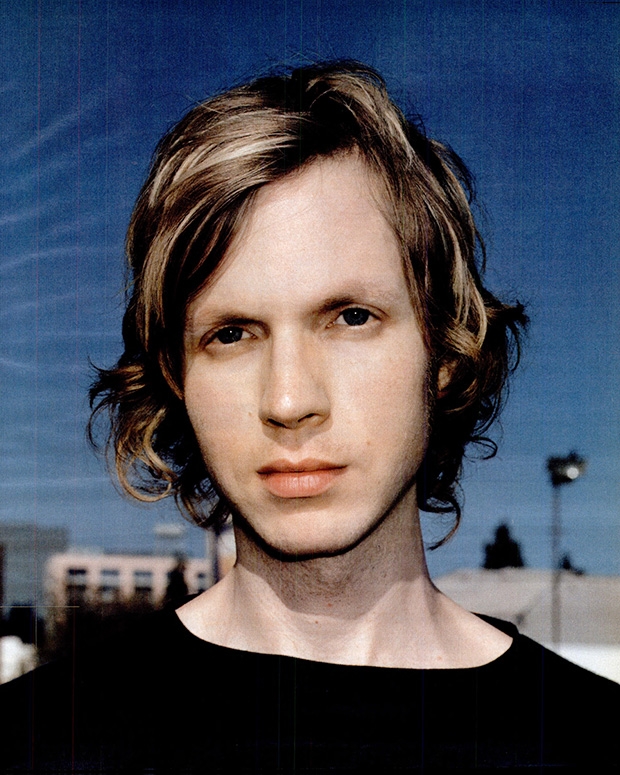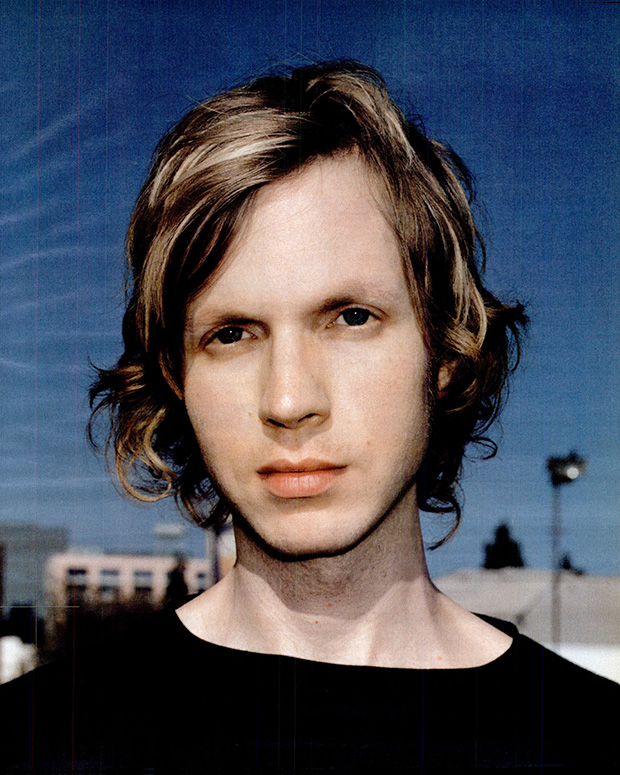 In five years, Beck has gone from one hit wunderkind to Grammy-winning visionary. With 1994's "Loser," he schlepped upon the perfect '90s blend of rap, blues, and ironic sound bite. His debut album, Mellow Gold, revealed a perfectly timed musical intelligence: comically lyrical, naturally genre-splitting, with a deadly sense of popcraft. With Odelay, Beck introduced a new sound and disposition to modern rock: dense, colorful, witty, and danceable. he became significant, his style and phraseology winning fans well outside the "Gen-X" moshpit. "Beck is what Bob Dylan was ages ago," New York Times Magazine editorial director Gerald Marzorati wrote in '97. "He's the singer/songwriter you could do a term paper on. You could write that Beck's approach to music evinces a comprehension of bricolage and the impossibility of aesthetic originality in a postmodern moment of information overload." 
Or you could just do the Freak. Which makes Beck more relevant now than ever. While his songs are smart and often profound, Beck's outsized hooks and bugged-out style are as infectious as your little sister's favorite Britney Spears tune–a valuable quality in a moment unkind to subtlety, understatement, and artists over 25. In today's fragmenting pop world, Beck has the potential to turn the heads of beach, beastie, and backstreet boys. And he can turn them without being stupid, and increasingly difficult proposition. "Beck transcends any demographic because he constantly reinvents himself and takes risks," says MTV senior vice president Tom Calderone. "Beck is his own category." 
Unlike many of his current MTV colleagues, Beck did not graduate from the New Mickey Mouse Club. His bohemian pedigree is well documented: son of a bluegrass musician and Andy Warhol scenester; grandson of '60s Fluxus artist Al Hansen, raised in late-'70s L.A. with little money and lots of freedom. No smirking comp-lit major he, Beck dropped out of school in ninth grade, a struggling folksinger. When he wasn't busking or leaf-blowing for the Man, he used to jam with his friend Steve Hanft's punk-metal act, Loser. Their live show featured a coffin out of which 19-year-old Beck would emerge playing screamin' metal guitar leads.
Otherwise, Hanft says, "Beck was just living in this shed behind someone's house, recording his weird surrealist folk songs on a four-track." He lived on watermelon, wore found clothes, and, though he loved Prince and George Jones, told people, "I only listen to Slayer." Hanft and Beck had plans to make a heavy-metal aerobics video when one of Beck's home-taping sessions ("Loser") got him nominated national spokesman for the young and direction-less.
But while Beck understandably fled the "slacker" mantle–"I've never had the time or money to slack" he said then–this bio actually describes him as the ultimate slacker: opting out of the career track, working lame jobs to nurture his heart, squirming with success when it came. This is a far cry from the youth culture of today's teen entrepreneurs. "I did an interview on the radio a little while ago," Beck says, "and the kids calling were asking, 'At what point in your career did this happen?' or 'How did you make this connection?' All very career-oriented questions, one after another. And I kept asking, 'How old are you?' 'Fifteen.' I'm not saying that everyone's like this, but it was really… surprising."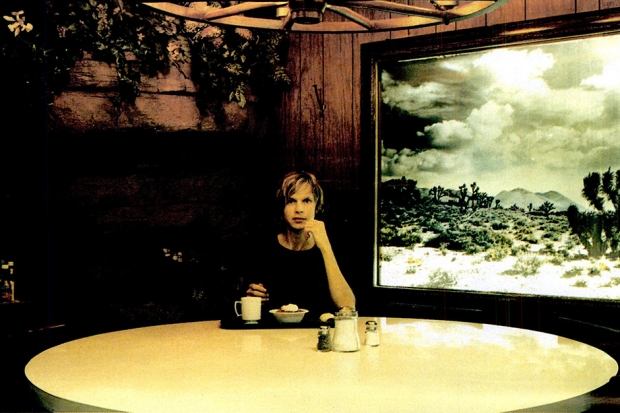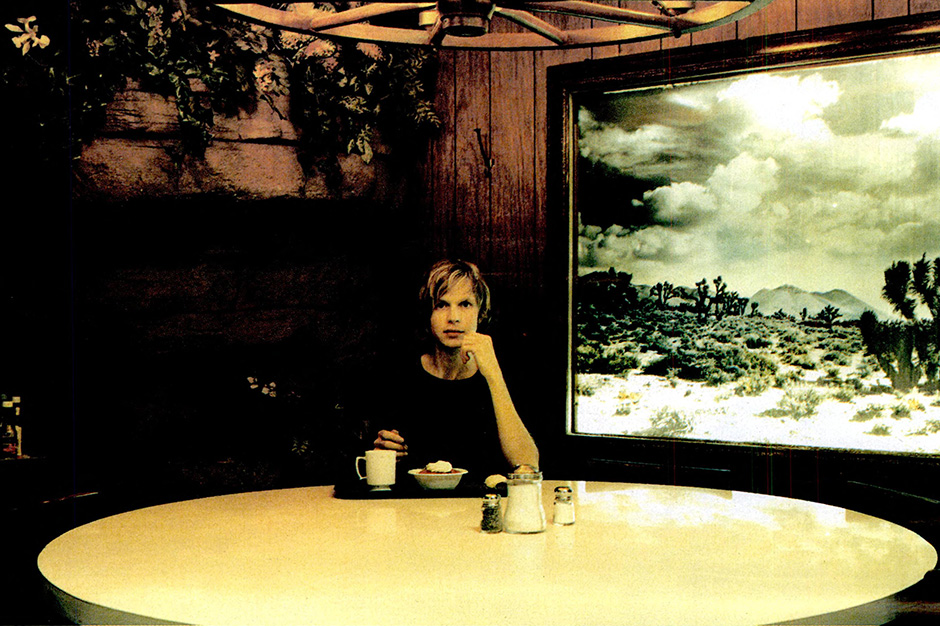 Beck's early professional years were definitely not micromanaged. His haphazard first tour was launched with local freaks making up his band, their concerts seemingly designed to offend. "I remember we played the music-industry conference South by Southwest," Beck says. "I was playing to a tape machine and the band started doing free-jazz shit over it, and I was screaming into this cheap mic. I broke a bunch of stuff and started humping the bass player and knocked my mic over and hit this poor girl in the head. I remember watching the room just clear out. Afterward, this hippie guy came backstage saying, 'Man that was the best fucking thing I've ever seen!' and then he handed me a Masons medallion." It was Gibby Haynes of the Butthole Surfers. A while later, Haynes recorded the obvious "Loser" homage "Pepper"– the Butthole Surfers' sole Top 40 hit.
Now, Beck is still grapping with the fruits of his pop moves. He's stayed with the same girlfriend for eight years (a costume designer named Leigh Limon he met in the early-'90s punk scene), but Beck has definitely moved out of his old rented shack. He briefly flirted with life in L.A.'s tonier western districts (Los Angeles Times' "Hot Property" section, May 3, 1998: "Beck Hansen, known simply as Beck, has purchased a Pasadena home for just under $1.3 million, sources say"). But he has since moved back east, settling near the faded, folksier Silver Lake region that helped make him. "I live in the older L.A.," Beck says. "That's the one with a personality, the real L.A."
Few places are as redolent of that vintage L.A. charm as a good old downtown car wash. He dries up to the Hollymont, a weathered, aquamarine beaut (Hotwax $1.50; Polishwax $3; No checks). Our attendant, Kermit, bends the rules a bit so Beck and I can sit in the backseat and play tunes while the driverless car rolls through tunnel–a poor man's Pirates of the Caribbean. "A carousel of leatherized strips," Beck narrates, "slowly slathering the car with grime and sweat." As rotors buff the windows, Beck cues up keyboardist Manning's "Sexxlaws" remix. "This is intense," he warns. "Straight-up Bronski Beat." Reverbed synths of an obvious '82 vintage come chirping in. "Uh-oh," says Beck, leaning forward with a grin. "Oh shit." As the deep thud-thud-thud of a Yaz drumbeat kicks in, Beck does a sedentary robot. Ultracorny ray-gun shots hit the downbeats. "I told him to go straight Speak & Spell," he yells. "This is kickin'." It is kickin'. Here in this raging indoor typhoon, I am temporarily convinced: the hype flavor for 2000 is definitely '80s synth pop. I ask Beck for some fashion predictions.
Personally, I think the next step is those mini girl backpacks for guys," he says. "Also, I think stonewashed in the next two years. Not as blotchy. It'll have subtleties and nuances that weren't really achieved with the first generation of stonewashed." 
The tacky glamour of haute stonewashed denim is very new-model Beck, and it runs through the tweaked ghetto-fabulousness of Midnite Vultures–especially in "Hlywd. Freaks," in which Beck and crew chant, "Drivin' my Merce-deeees / Prob'ly have my bay-beee / Shopping Old Nay-vyyyy." But while such lines may prove irresistible to the pretty-fly-for-a-white-guy set, I wonder how they'll go down with the black hip-hop community, which is often understandably sensitive about that kind of satire, unless it comes from Chris Rock. While any ubiquitous pop music is certainly ripe for ribbing, Beck's wacked-out pimp moves still prove divisive. 
After Beck's Soul Train-ish performance of "the New Pollution" on the 1997 MTV Video Music Awards, New Yorker cultural critic Hilton Als wrote that Beck, seemed to be doing his–perhaps 'ironic'–best to trash the culture that inspired his hip persona." Als felt that Beck's posing with dual cell phones and his "contrived, funky" dancing was based on an "assumption that it was okay to parody a certain fraction of black culture." On the other hand, the R&B singers of Dru Hill thought Beck rocked. As Beck recalls, "They told me, 'We were sitting in a hotel watching the show, and all of a sudden you came on, and we fell off the couch! That was the shit!' I think they got that I'm not trying to be legit. That it was homage mixed with a sense of humor and my own awkward expressiveness. I was genuinely possessed by the music." As for straight-up hip-hop MCs, Beck has the endorsement of underground rap eccentric Kool Keith, with whom he recently collaborated. "Beck is really cool," Keith says. "I could work on tracks with him all day. Lots of artists are, like, 'Keith, why don't you give me something like on Dr. Octagon. Can I get a lyric like you done in "Poppa Large"?' With Beck, it's like 'Fuck it, let's just do this.' We could do a song called 'Shirts and Pants,' and he'd go, 'Keith, you write about the shirts, I'll write about the pants.'"
Beck's interactions with more formulaic rap artists were less fruitful. The Puff Project, for instance. Having been tapped to provide some alternative-rock flavor for Puffy's recent album, Forever, Beck found himself in Boyz II Men's studio, getting ready to freestyle for them over a loop of "Bennie & the Jets." They heard the track, they were groovin' to it, their necks were moving, they were on it," Beck says. "Then I started singing about how, like, how expensive my hormones were. The necks froze. Sour looks crossed their faces. And they were gone, they were out." He laughs. "And so was I."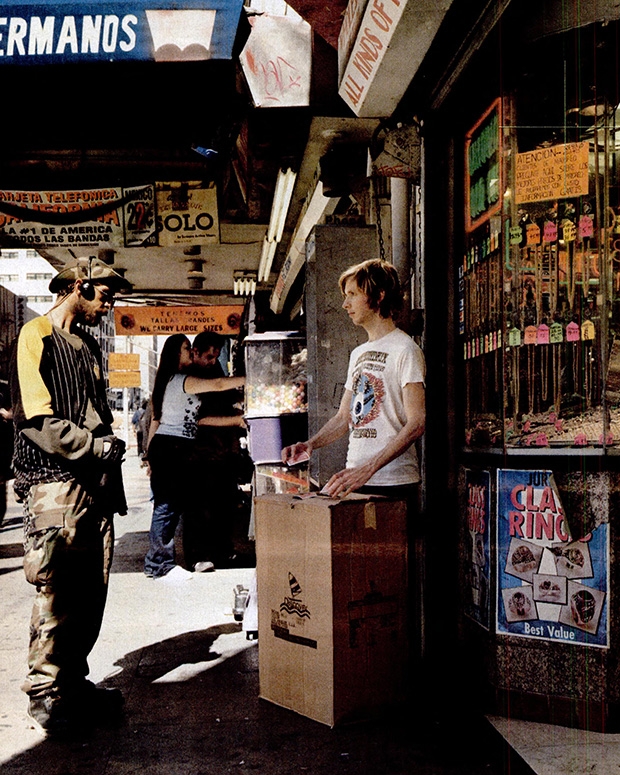 The sunset view from the Hollywood Hills is spectacular enough to move even the most ironic hipster to awe. "Man, this is some… planet-formation vista," Beck says, softly. "I think I see a pterodactyl about to fly over that ridge." The valley does look primeval in the late-evening light. Shafts of the orange sun cut through the low clouds and set off the white letters of the Hollywood sign. If this were a photo, there'd be an inspirational saying in the corner. 
"Whoa, didn't really bring the hiking shoes," Beck says, as his cool, '70s style, Japan-purchased jogging sneakers slide down the pebbly canyon wall. "Not prepared for the high chaparral…" As we come skidding and scuffling down the hill, a young girl and guy standing on the ground below watch as rock star and journalist engage in an ad-hoc extreme sport. "Hey there," the woman says cordially. "Whooaa…," says Beck, looking down for purchase. As he hits level earth, Beck offers a neighborly "Hi" and keeps walking. After we're a few feet past, she stops, inhales harshly, and calls out "I love your music!"
"Thank you!"
"Fuckin' love it man. Just like… Whooo!"
"Thanks," he says again, stopping to smile back up at the hill at her.
"Original, unique, and just fuckin' rad," she says.
Her name is Danyel, and both she and her friend Greg are 22. Greg asks if Beck has something new coming out. "Oh yeah," Beck says. "Two months."
"Awesome!" Danyel says. "There's just like, nothing else out there." "I know, it's pretty dead," Beck says. Danyel and Greg crack up at his frankness. "Right on!"
Beck's not much for shit-talking today, but it's pretty clear what he means by "dead"–unimaginative, uninspiring, presided over by Carson Daly. It;s disappointing that the world of rapping Caucasians he helped usher in has yielded such charmless, chart-topping dude-rock. "The new white B-boy prototype, the rap-rock people, they seem to be coming out of that really aggressive thing," Beck says. "Well, L.L. Cool J was always aggressive; that's a large component of what rap is. But he was always sexy, you know? I don't see a lot of those bands possessing that." 
Beck does have respect for white-rap sensation Eminem, whose dysfunction jammy "My Name Is" could be considered a Kevlar-clad update to "Loser." When I heard him, I kinda felt like I don't need to write rap songs now," Beck says. "He's more what certain people wanted from me, but I was always skating around it, trying to subvert the hip-hop elements with my own free-form poems and word associations and disconnectedness. My raps are like jalopies, and kids want a Burt Reynolds Trans Am."
Even today, Beck signifies as more a cultural than commercial force. (Odelay took more than a year to go double platinum.) Occasionally, Beck comes up against a middle-of-the-road rock phenomenon that shows just how strange sampledelic-moonwalking-bricolage still sounds the dorm crowd. When he opened for the Dave Matthews Band in '97, the reception Beck got was revelatory "I remember getting the sense from the audience that they really didn't believe we were a real band," Beck says. There were a lot of people pointing at us and then looking inquisitively at one another. I don't think it really registered that we were actually playing music." 
Who knows how many converts Beck made of the DMB army, or how many youngsters will find a space for Midnite Vultures between their Christina Aguilera and Kid Rock records. One of Beck's words jalopies may find its place on Total Request Live, which would be wonderful. And not terribly unlikely, given his basic disposition. Beck may be aghast at today's gleefully shallow boom culture, but he also exudes a certain type of self-preserving whimsy. Surrounded by rapping mooks and backstreet wannabes, he's still optimistic. "The beautiful thing would be if one of them evolved into a Beach Boys," Beck says of today's boy bands. "I think I would rather fantasize about them coming out with a masterpiece."
Striding on a ridge high above one of the culture industry's main nerve centers, Beck reflects on the simple things. "I would love to come out with something that doesn't sound like anything that ever happened before," he says. "But to do that you'd need to surrender all earthly pleasures and weaknesses. How can you not be seduced by an AC/DC guitar riff? Or a fat beat from a Gap Band song? These are musical hamburgers. These are pleasures we can't deny ourselves."
I tell him I agree. There's still something transcendent about a big, dumb, totally retarded guitar riff. "Dumbness rocks," Beck affirms. "Dumbness has impact. I'm not saying something that's exploitive or gratuitous. I'm just talking about a chorus like, 'Can you feel my bass drum?' That's potent, you can't even mess with that. There's things embedded in that that you can't communicate in any other way. 
Clearly Beck has made a study of the rock sciences. But his methodology is intuitive–part EPDM and part Rolling Stones, as idiosyncratic as Jack Kerouac's Action Writing. "I put a beat together," he says. "Then a bass or keyboard thing comes up. Then hopefully the lyrics flow right out." And through this deceptively casual technique, Beck has achieved cutting-edge status in the pop world. 
Call it aesthetic poise, a helpless, inscrutable knack for channeling the right sound, gesture, or backspin at the right moment. Whether Beck's a messenger or a medium, an alt-rock Prince or an overhyped channel-surfer, he remains full of mystery. Is he a brilliant pop savant with killer melodic sense and an omnivorous grasp of pop music's essential substance? Is he just a smart kid at the right place at the right time? Even his closest associates are often mystified.
"Sometimes I'd literally be saying to myself, 'What the fuck is he doing?'" says Manning of recording with Beck. "Like, if he asked me, 'Hey what do you think?' I wouldn't even know what to say. I'd just be a fly on the wall taking it all in." This seems a wise role to assume.
Late one afternoon, Beck has a moment. It's dusk at a bucolic roadside rest stop, and he has just trotted back to the car to drop something off. But about 20 yards away, he silently, inexplicably goes off.
He breaks into a mad, Twyla Tharp shuck'n'jive right there on the grass. His head jerks left, then right. His arm flails, he boogaloos off to the right. The mind scrambles for proper choreographic references. James Brown meets Cats? Alvin Ailey meets Devo?
Suddenly the performance is over. Beck resumes his casual lope and walks on back–skinny legs in dusty blue jeans, eyes squinting on the setting sun. As for that wild moment of physical abandon, that spasm of caper and capriole, Beck is characteristically modest.
"Oh," he says, adjusting his clunky digital watch, "I was getting chased by a wasp."