This month Marilyn Manson's powerful debut Portrait of an American Family will celebrate it's 20th anniversary. In honor of Manson's place as an alternative, industrial-rock icon, we've compiled a list of the singer's more resilient moments in pop culture. (For all of his goth-loving gloom, the man sure does have a sense of humor about himself.) From his cameo as a porn star in Lost Highway to the time he got into a lawsuit battle with SPIN's own Editor-in-Chief, we've covered it all. Read SPIN's Marilyn Manson cover stories — 1998's autobiographical excerpt Running With the Devil and 2007's Marilyn Manson: Return of the Living Dead while you're at it.
1997: Plays the role of a porn star in David Lynch's Lost Highway
Featured in a cameo alongside his bandmate Jeordie White aka Twiggy Ramirez. When Kurt Loder asked him if he was channeling any porn star in particular for his performance, the singer replied that he actually doesn't really care for the raunchy movies.
//www.youtube.com/embed/dERwLBHBTMQ?rel=0
November 1998: DMX's "The Omen"
Baby's first rap collaboration was a good one.
//www.youtube.com/embed/M1PmJ-zJ3H8
February 1998: Featured on the cover of SPIN
He and his bodyguards would later attack Editor-in-Chief Craig Marks, who sued the singer for assault. The singer sued back. MTV and the courts watched the story play out. Read the autobiographical excerpt, Running With the Devil.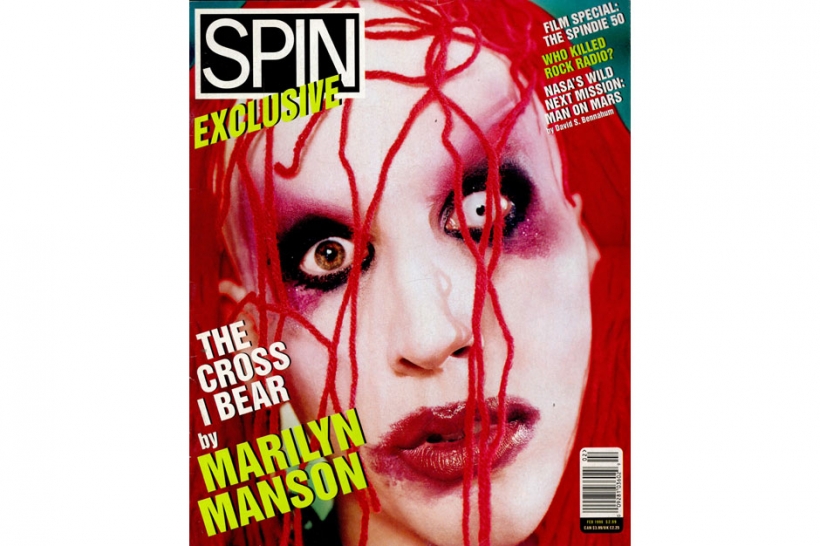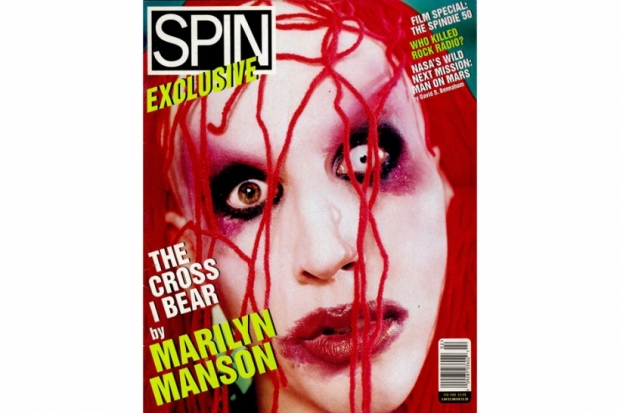 February 1999: Plays a creep at a bar in Jawbreaker
Acts opposite of his then girlfriend Rose McGowan.
//www.youtube.com/embed/WA0KYKMidto?rel=0
December 2000: Eminem's "The Way I Am"
Eminem initially asked Marilyn Manson to record on an earlier song, wherein Eminem talks about killing his girlfriend and putting her in the trunk of his car, but Manson refused because "it was too misogynistic."
//www.youtube.com/embed/rDgokTyrzMc
2002: Interviewed in Michael Moore's Bowling for Columbine
//www.youtube.com/embed/NiaxzBlFgmQ
September 2003: Shines as Christina Superstar in the cult-classic Party Monster
//www.youtube.com/embed/VwpSrxPKasE?rel=0
November 2004: Teaches a class at Temple University
Surprises students by taking over an intro Art and Society class.
//www.youtube.com/embed/EhnoKmbc1Tk
November 2006: Caricatured on Family Guy
//www.youtube.com/embed/3djcZf-5XsI
May 2007: Covers SPIN for a second time, sans violence
Read the Jonathan Ames piece, Return of the Living Dead.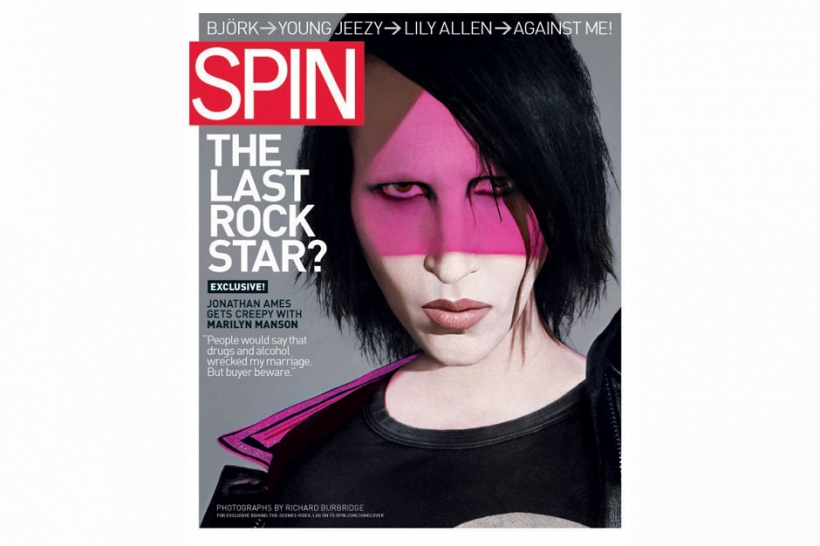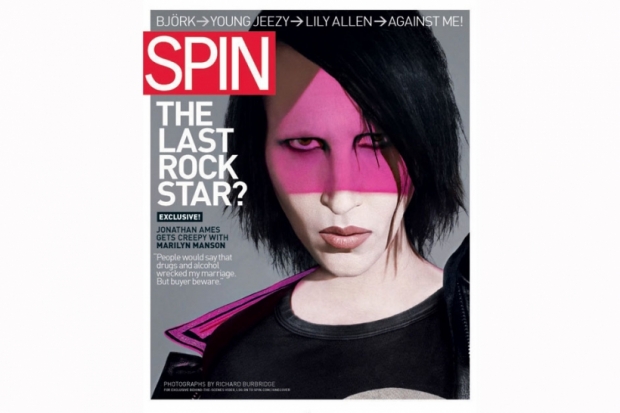 August 2007: Released his own brand of Absinthe
With his own art on the label.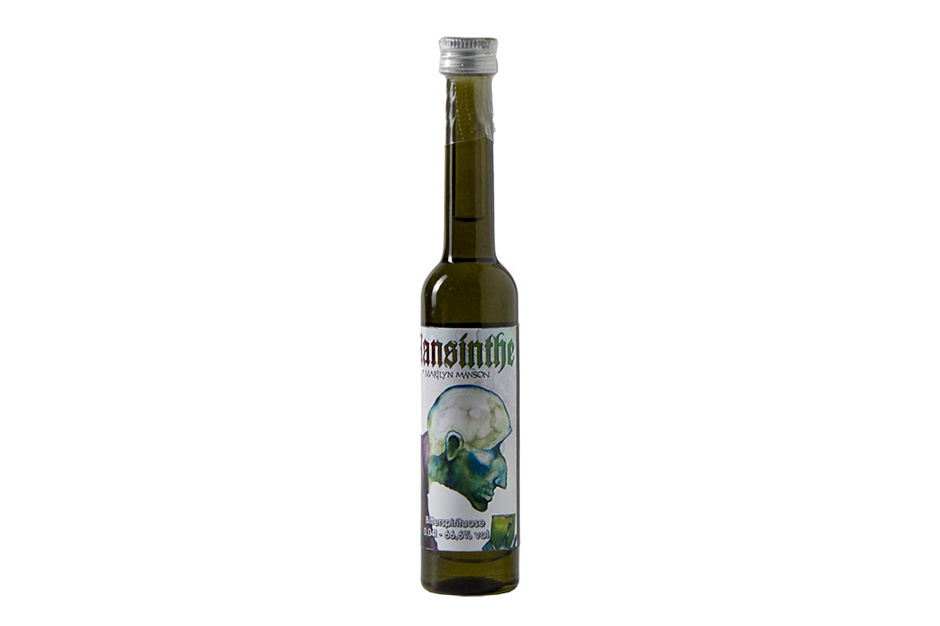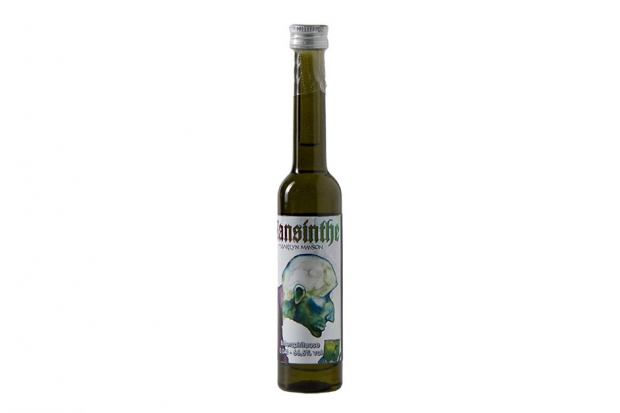 Feb 2012: Skit on Tim & Eric Awesome Show, Great Job!
Manson plays the Dark Man and master of crows who has come to punish those who have been unkind to birds.
//www.youtube.com/embed/cEqsVCmZarY?rel=0
March 2012: Covers Carly Simon's "You're So Vain" with Johnny Depp
//www.youtube.com/embed/X9BEjwI5DJg
July 2012: Shia LaBeouf directs "Born Villain" music video
LaBeouf: "Marilyn Manson to me is an indelible figure… He, in my teenage years, was the scariest thing in the world, so part of me has always been intrigued. Manson is like a brother to me now. He's a real sweet dude, a real close friend."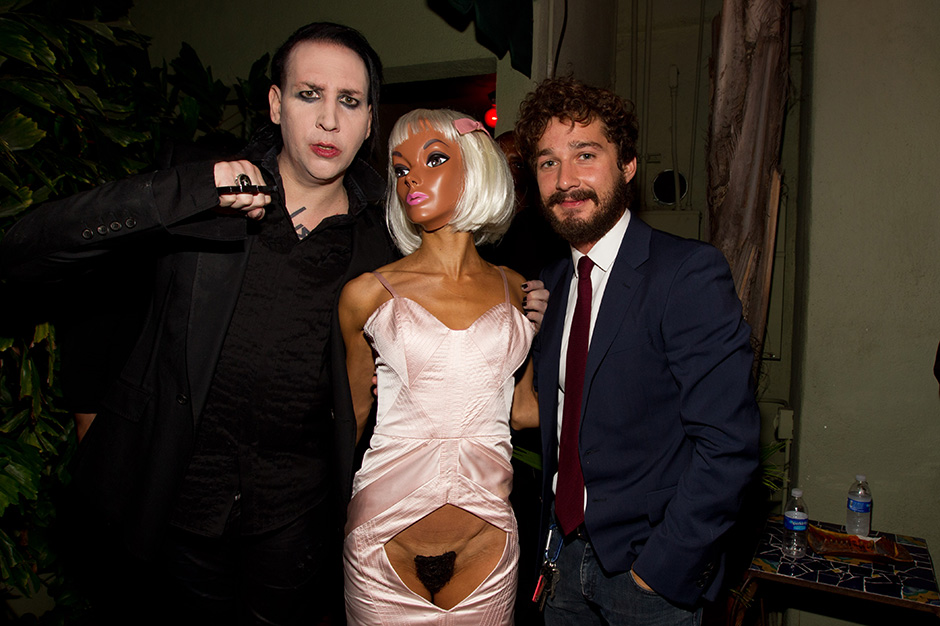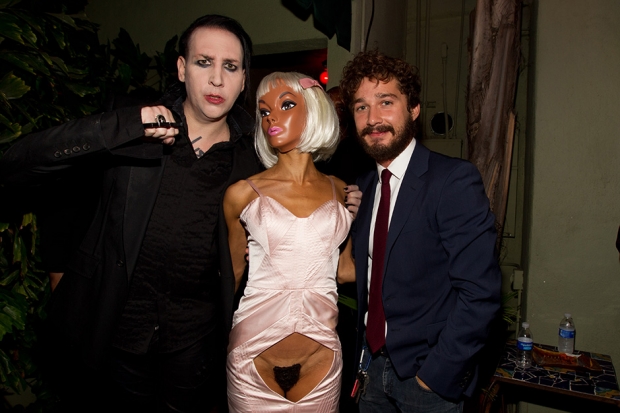 February 2013: Appears as himself on Californication
//www.youtube.com/embed/_TJL3ZtJSJs?rel=0
May 2013: Kanye's "Black Skinhead" sounds like "Beautiful People"
Coincidence, perhaps, but it got us talking.
//www.youtube.com/embed/xuhl6Ji5zHM
September 2013: Releases a Gucci Mane collaboration called "Fancy Bitch /Pussy Wet"
Says Gucci Mane: "That's my boy man. We got the dopest record in the world, me and Marilyn. Me and him got one of the craziest records ever made. We made it whatever day Spring Breakers came out in Cali. He came to the sneak premiere, and after we did the red carpet and watched the movie, me and him went to the studio and made us a record. That's the day that we met and began being friends. He's cool as hell, I fuck with him hard. He ain't the averagest white boy. He got swag."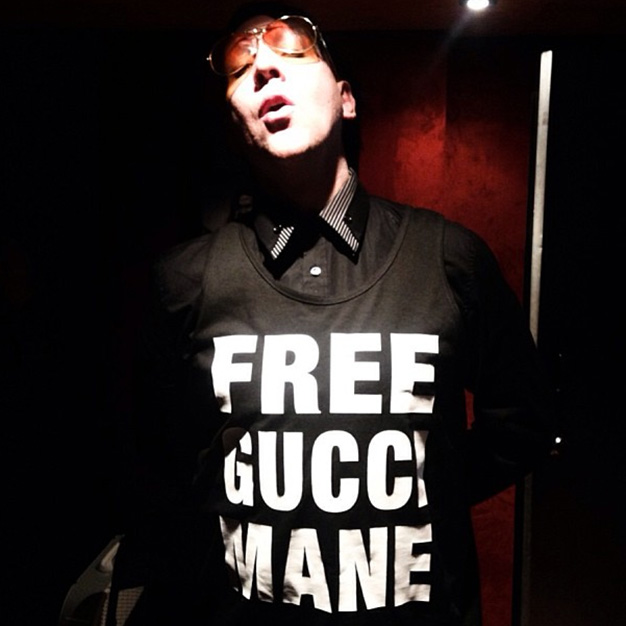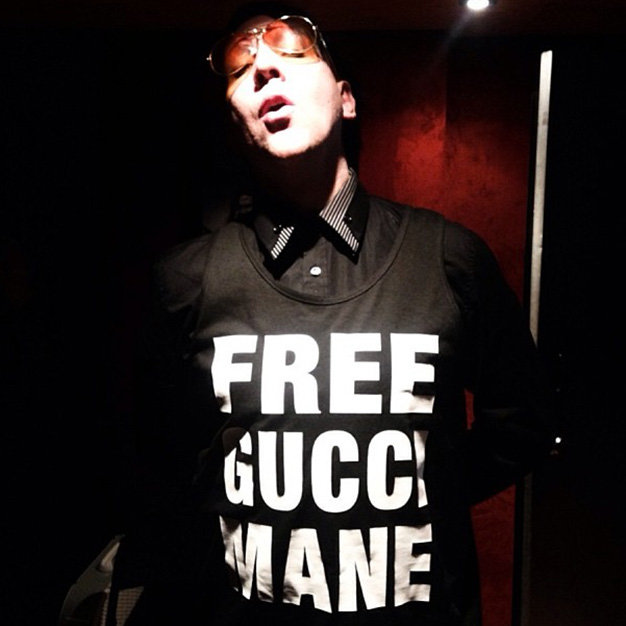 October 2013: Funny or Die's Halloween Anthology

November 2013: Eastbound and Down as an uncredited roller-rink concessions cashier
Look at that mug. Adorable, ain't it?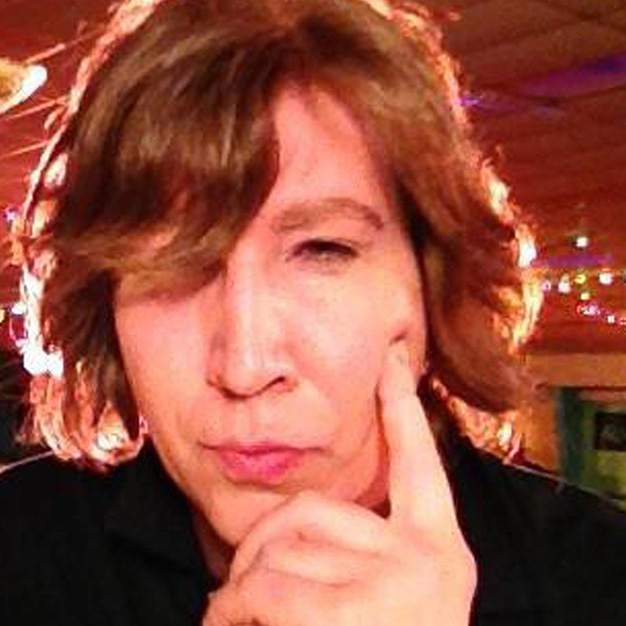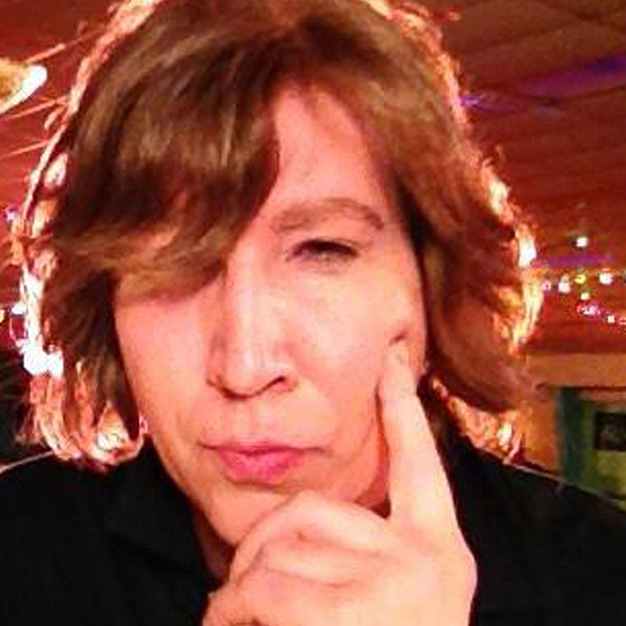 June 2014: Casted as a white supremicist in upcoming season of Sons of Anarchy
Takes selfies backstage.