Yesterday Magic!'s relaxed, summertime groove "Rude" took the throne from Iggy Azaelia's "Fancy" as ruler of the Billboard 100 singles chart. It's the fist reggae-identified track that has topped the charts since Sean Paul's 2003 dancehall banger "Get Busy," and the first non-Jamaican artist to deliver such a track since fellow Canadian Snow's "Informer" in 1993. And with it's inescapable radio popularity and comically cutesy hook—wherein a boy scolds his girlfriend's father for his antiquated stance on interracial marriage—"Rude" has become one of the undeniable songs of the summer.
Their success is brand new, but Magic! didn't come from thin air. The band's frontman Nasri Atweh is no stranger to writing hits; as part of the Grammy award-winning Messengers production duo, Atweh has been responsible for tracks by pop artists that range from Justin Bieber ("Never Say Never") and the Wanted ("We Own the Night") to Prince Royce ("Addicted") and Pitbull ("Feel This Moment"). "The only reason why I wrote for anybody else was to survive; to make some money," Atweh tells us about his move from studio rat to frontman. "I didn't think it would get that big." Now, the producer is focused on his own band full-time. And with the success of "Rude" (their first single) and subsequent recent release of their full-length Don't Kill the Magic, the L.A.-via-Toronto quartet has been focused on keeping the momentum going with an international promotional tour. We caught up with Atweh by phone to chat about his relationship with reggae, playing on the same field as Bieber or Chris Brown, and the time he met Snow while he was working at Chuck E. Cheese's.
Where are you now?
Where in the world is Carmen San Diego? We are in London England on a promotional tour. We're promoting "Rude" here. It's blowing up here. They say it's gonna go number one by next week. Isn't that crazy?
Is that what your summer's devoted to?
Yeah, of course man. I mean, it's like the whole point is to make music and see the world. That's the dream. I only get to go to the beach on my way to the bar.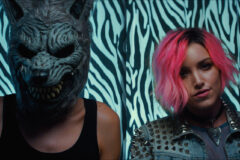 Rough life.
It's a horrible life, and I'd like to trade it with somebody else's.
The crowd at your New York show drowned you out when it was time for "Rude."
When you're a new band sometimes your song moves faster than you play shows. So we played three headlining shows so far, and they're all release parties, and they're sold out in big cities. So we basically formed a longer show like three weeks ago 'cause it's all happening faster than we were prepared for. And now we have to catch up, so "Rude" is the one song everyone knows. So that's that moment where you just let them do it, and really have a moment with the crowd.
Are you prepared to perform the rest of Magic!'s music?
It just takes time. But we're absolutely gonna be tighter and tighter every time we go out. And that's the fun of this whole thing. Our fans are not expecting a super tight show. Our fans know that we're a new band. They're expecting us to be experimenting. Our fans know us. They know what's going on. They're really involved.
How does it feel from going from behind the scenes to front and center?
It feels good. It feels natural. The only reason why I wrote for anybody else was to survive; to make some money. I didn't think it would get that big. So I kind of discovered that whatever I put my mind to, I get extreme and I get into it and I make it happen. So that's what I'm looking forward to now with our live show.
What was the reason behind the name and the inclusion of the exclamation point?
The name came from our song Don't Kill the Magic which is the title of our album. It was one of the first songs we wrote, in the first two weeks of songwriting when we first came together. And it felt kind of magical, the connection between us. That is the connection of music for us, it's magical.
The exclamation point came from our producer, Adam Messinger, who did "Rude" and worked on the album. He was like, 'You guys should do something else to the word 'Magic' and he sarcastically drew an exclamation. We were like, 'Eh, looks good to us.' We just rolled with it. That's how we are. We're like, 'Hey, our song went number one. I know you were playing for 200 people or 20 people yesterday. Tomorrow's gonna be 700. Are you ready?' Yeah, why not!
How would you describe your relationship with reggae?
Oh, reggae and I are new friends. We were old lovers and new friends. Growing up in Toronto, there's a pretty heavy Caribbean descent, community there. So you grow up going to different college parties and everyone's always playing reggae in the clubs. I think a lot of us grew up doing soul music and a lot of stuff like that. You have a knack for reggae, because it's one of the soulful genres of music. And for whatever reason ever since I was a kid, whenever I heard reggae or reggae groove or whatever it was, I just understood the fun but serious part of it. I kind of got it. I was like, 'I get it. I get why Bob Marley sings with that easy, breezy, but still serious vibe. I know what he's doing. You know? It was just something that came naturally.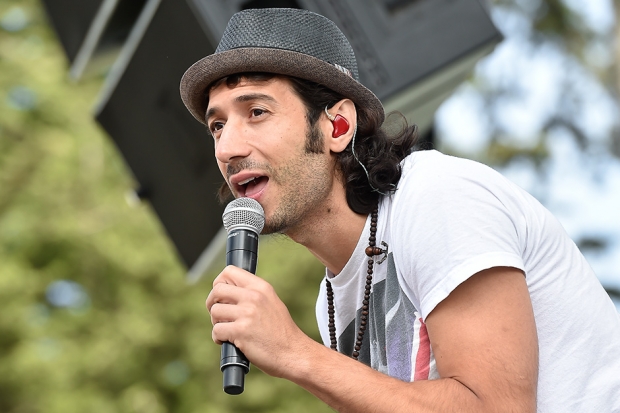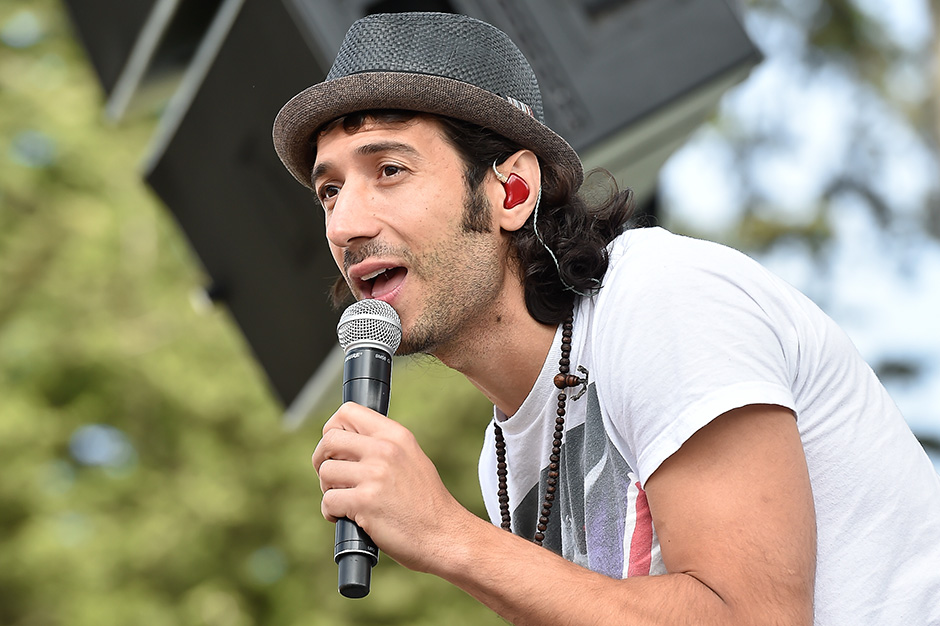 Have you gotten compared to Snow yet?
No. No one's comparing us to Snow. I think our music is a little different. I used to work at Chuck E. Cheese back in Canada when I was like 17 or 18, and [the restaurant] hosted his birthday party for his daughter. I actually have hosted Snow's daughter's birthday party. So maybe during the hosting and I was passing a piece of cake, he might have passed me the talent of reggae.
"Informer" was huge and still his back story was kind of unknown.
It was. I don't think they even really knew who he was.
Do you think people who listen to "Rude" know who you are?
No, they choose. If you wanna know, you know. If you don't, you don't. You have different types of fans. If you're a young girl and you like the idea of a boy singing, then you go check out the boy singing. If you're a college guy and you like our style, you wanna dress like us. People are gonna go, 'Man that other song's crazy! I wanna get to know him, because that is a really interesting song and he must be interesting.' "Rude" is more of a friendly high five. It's like, 'Hey, what's up. I'm Nasri, I'm Mark, I'm Alex, I'm Ben. We're Magic! Let's hang out.'
As someone who produced for Bieber or Chris Brown, do you see Magic! as a band that could play on their field?
Of course, we think Magic! can stand the test of time. It's all about the songs, and we're songwriters. We'll always deliver good songs. And as long as people want to go out and have a good time, we'll deliver good shows, and we'll put it all together, and we'll have a merry, merry time.
Who would you consider a current musical peer?
I think Sam Smith is a great singer making soulful music. Bruno Mars – we all think he's a great talent, he's a very musical guy. He's got great star power. Let me see, who else is out there? I really like Lorde's lyrics. She's pretty talented, even for somebody that young, which is pretty cool.
Even on the poppy side, you have somebody positive like Taylor Swift; I don't necessarily like her by her music, but I respect that she's making catchy songs for young people. They're loving it. She's a positive person. She's elegant. And I think that's great. It's not just about music. It can't all be about music when you talk about the pop world. For Magic! it is. We're all about music.
I know you don't drink or anything.
Mhm. Yeah, but I could pile on those potato chips.
Where does that come from? Is it a cultural thing?
I've always been very comfortable in my skin. When you're in high school, some people drink and try stuff to experiment; some people drink and try stuff to loosen up. I was already loose. I felt fine. I just made a note in my head, 'Just be clean.' I like the idea of being clean and it suits me. The other guys will have a drink before shows and after shows. They're a little more socially on the norm, but I'd say I've just always been clean. It's great.
You seem very relaxed.
Maybe 'cause I'm not relaxed. Maybe I'm so not relaxed that I seem relaxed. No, I think I'm just doing what I want to do with my life. I just have learned over time, there's nothing you can force. And everything's gonna take time. And the decisions you make affect the next one. I have a song on the album called "How Do You Want to Be Remembered." And even in that song, I'm saying, 'Think about the steps you take, because everything, there's cause and effect.' And I've been through enough and seen enough that now I could kind of see a little bit of the future from my actions. So I have nothing to worry about. I'm in a good headspace and my bandmates are smart and Sony Music and Latium are great, and I have a very good family and friends. I don't have a lot of pride when it comes to looking for advice from my father or team. There's no reason to panic. Plus I make reggae music, girl! I make reggae music. I gots to be chill.
Do the lyrics to "Rude" come from a personal experience?
No, it's just made up. The lyrics are made up. I was just having fun. Most of the album is more personal, but "Rude" was just something fictional that popped into my head.
Have you heard Lana Del Rey's "Summertime Sadness"?
[Sings the hook to "Summertime Sadness."] Is that how it goes? I've heard it, yeah.
Have you ever had the summertime sadness?
Oh yeah. Before Magic!, I was literally standing there going, 'Why am I here? I don't know the point.' I'm sitting there writing for people, making all this money, getting phone calls from the biggest stars in the world, and I'm sitting in a room going, 'Why am I here? I don't know why I'm here. I should be boogie boarding in the water.' I knew something had to change, and that's when I started Magic!.
Do you ever fear that the reggae hook of "Rude" might come off as a shtick or make for a one-hit wonder?
No. Everything is a shtick, man. Everything is a shtick. Everything. Who is completely organic? It doesn't make any sense. There's always a little bit of sugar in chocolate. There's always something. So yeah, call me a shtick, but I'm still gonna write a good song when I go home and I'm still gonna bring you more songs. You can come to my shows, have a good time, meet me, and call me a shtick, and I'll still give you a hug. It doesn't matter. You know? It doesn't matter. It's all about the music. It really, really doesn't matter.
That's very zen of you.
Yo, man! You got to get zen, girl!