Not to be outdone by the recent release of Morrissey's crooning and swooning solo effort World Peace Is None of Your Business, the other principal member of the Smiths songwriting brain-trust, Johnny Marr, has announced his own 2014 album, Playland. There will be a song therein called "The Trap," which provides a thrilling red herring for those hoping to divine the LP's sound from the details thus far provided.
According to a press release, Marr began writing this new set as soon as The Messenger came out, in an attempt to capitalize on his band's tour momentum. The title comes from Dutch cultural theorist Johan Huizinga's 1938 book Homo Ludens, which advances the idea that play is an important part of cultural development. The singer/guitarist looks like he's having a bona fide blast on the album's cover.
Playland will come out October 7 on Warner Music Group. Track list and album cover below.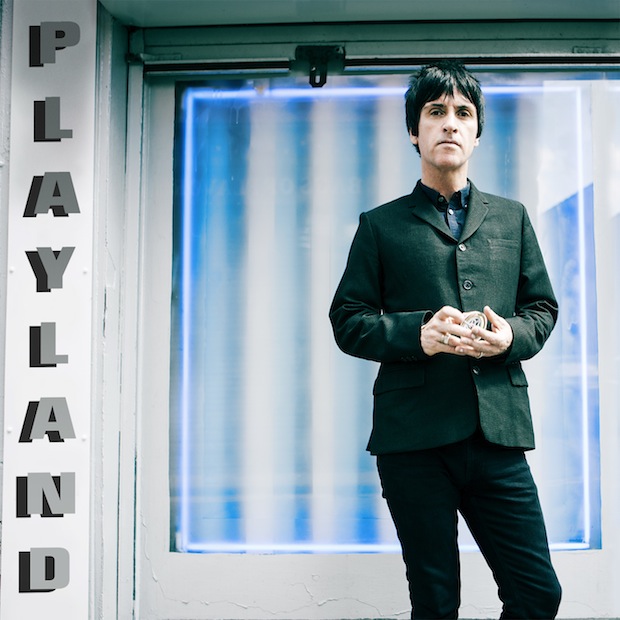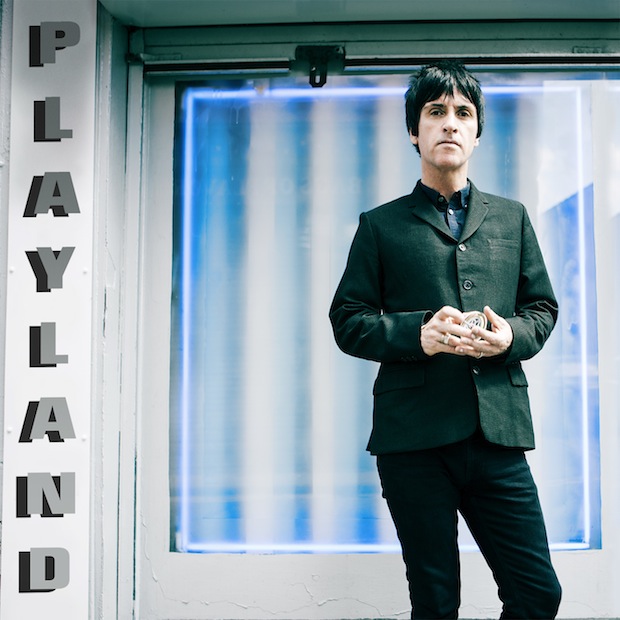 Playland track list:
1. "Back in the Box"
2. "Easy Money"
3. "Dynamo"
4. "Candidate"
5. "25 Hours"
6. "The Trap"
7. "Playland"
8. "Speak Out Reach Out"
9. "Boys Get Straight"
10. "This Tension"
11. "Little King"