The 57 Best Songs of 2014 (So Far)
UPDATE: This is SPIN's mid-year report on 2014. For SPIN's end-of-the-year list, check out The 101 Best Songs of 2014.
We're halfway through 2014 and have assembled our favorite songs of the year so far into one hell of a summer playlist. You'll find radio divas, post-punk screamers, country crooners, dance-floor burners, bass-loving R&B, and so much more. Enjoy a full playlist of the tracks at the end and let us know what your favorite singles of the year are in the comments!
1. The 57 Best Songs of 2014 (So Far)
1/58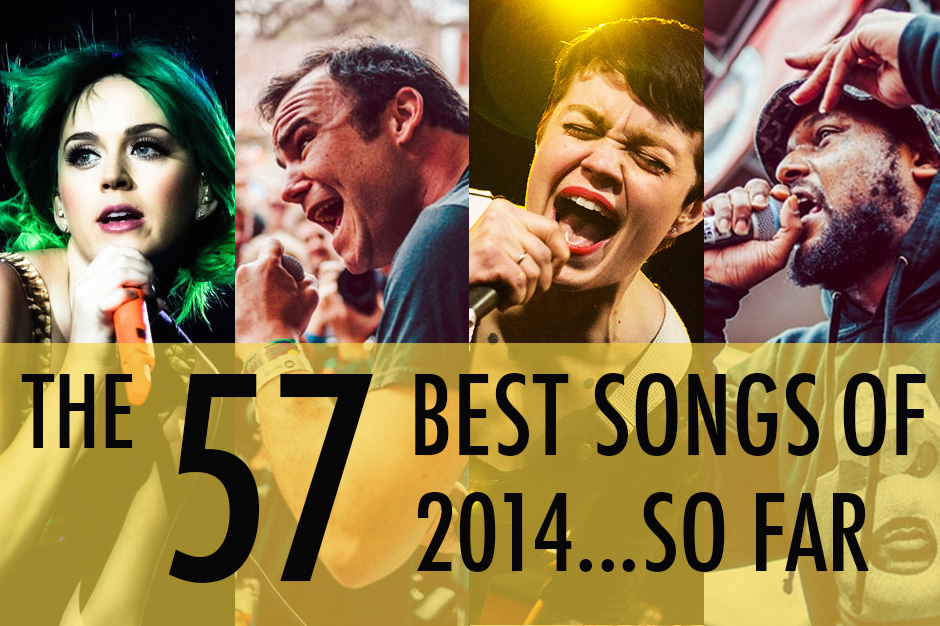 2. Katy Perry - "Dark Horse"
2/58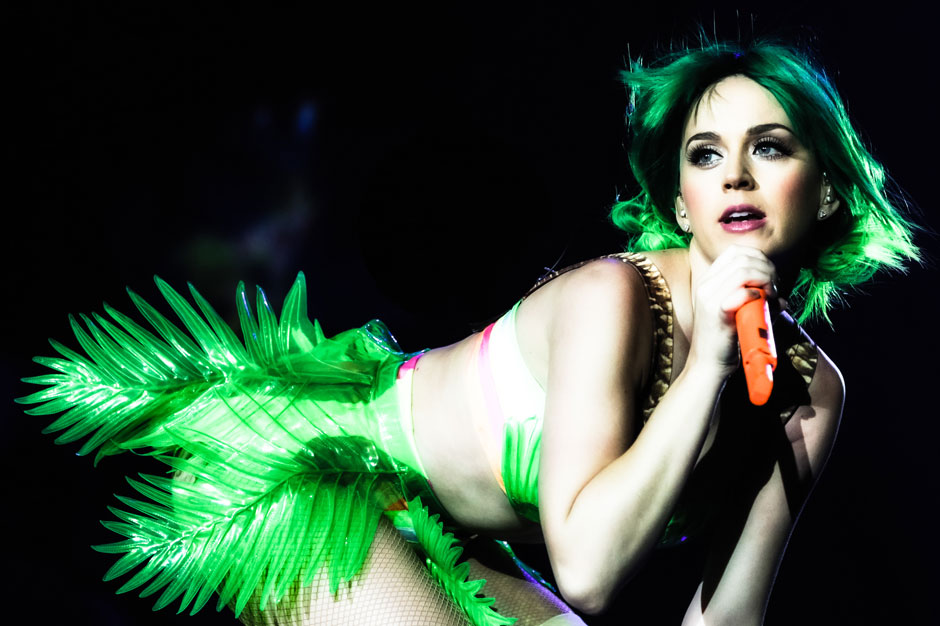 Ignore its beyond problematic and literally medieval witchy woman-isms because it's a Katy Perry song, so none of that stuff should be a surprise. Instead, focus on its maximalist beat (one part Art of Noise "Moments In Love," another part Simple Minds' "Don't You Forget About Me" by way of Nicki Minaj and Kanye's "Blazin'") and the lunkheaded Juicy J verse to end all lunkheaded Juicy J verses. A baffling hot mess hit! BRANDON SODERBERG
3. Eric Church - "Give Me Back My Hometown"
3/58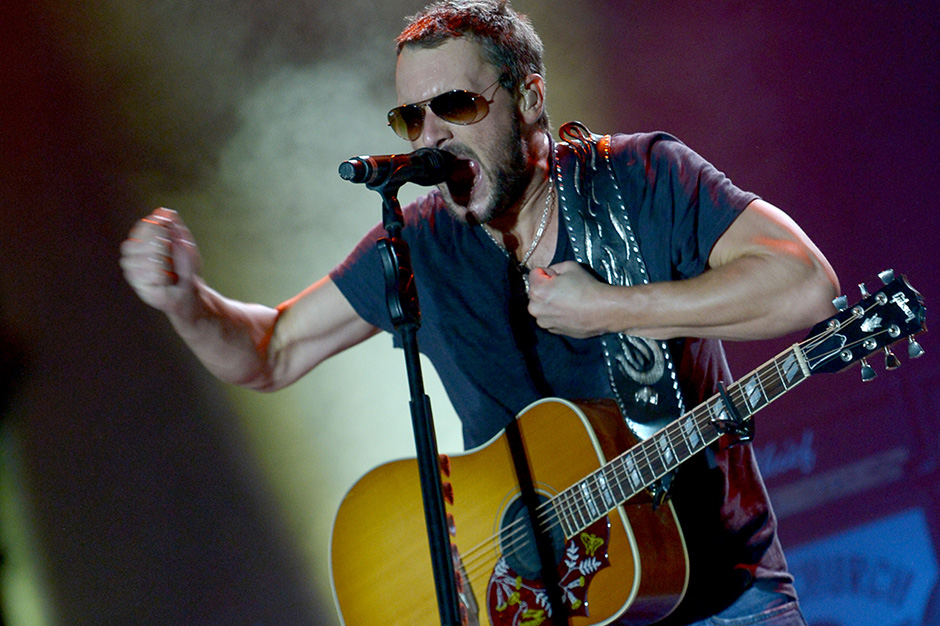 Country's cuddliest bad boy can talk as tough as he likes, but his wheelhouse remains the mushy, soaring, profoundly emo power ballad, this one lamenting a young love so toxic in retrospect that not even the local Pizza Hut can be salvaged, the bleacher stomp-and-clap roaring in halfway through like a bracing slap from God Himself. The climax eschews language altogether and goes Full Coldplay; pull off to the side of the road if necessary. Black eyes cryin' in the rain. ROB HARVILLA
4. Young Thug - "Stoner"
4/58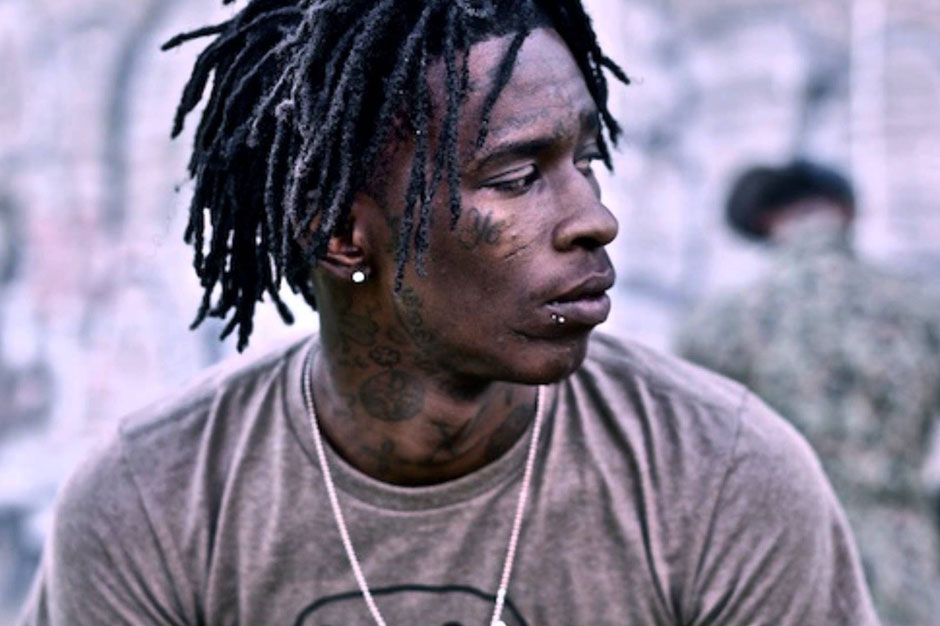 Atlanta's latest cult hero creates a supercut of Lil Wayne-isms —garbled singing, baby talk blathering, goblin-like growls, meter-sensitive spitting, and most importantly, a not-ready-for-primetime hook that he has pushed into primetime— all the while shouting out D4L's Fabo over typical trap sounds touched by grinding electric-blooz guitar, foggy underwater effects, and hesitant rave synths. B.S.
5. Coldplay - "Midnight"
5/58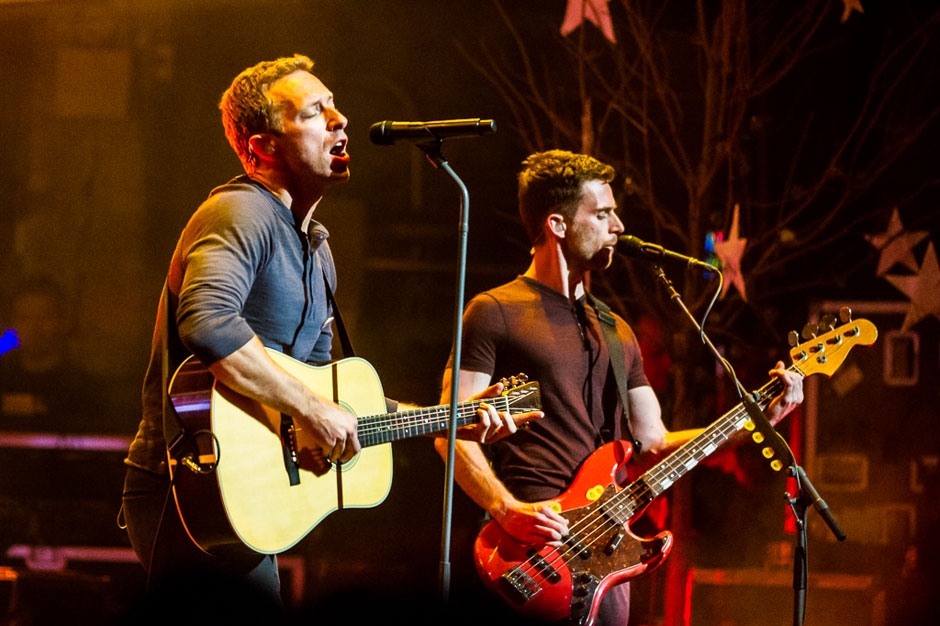 Coldplay's über-arena spectacle + EDM's über-festival excess is a deadly equation—an ear-clogging avalanche of Too Much so overpowering you can't even take drugs to it—so no surprise that Ghost Stories' most effective moment is its quietest, a shell-shocked chillwave-for-adults mumble that haunts you in a smart-indie-thriller way rather than a garish-overblown-blockbuster way. Try it at karaoke when you are too sad, beautiful, and/or drunk to form actual words. R.H.
6. Hundred Waters - "Murmurs"
6/58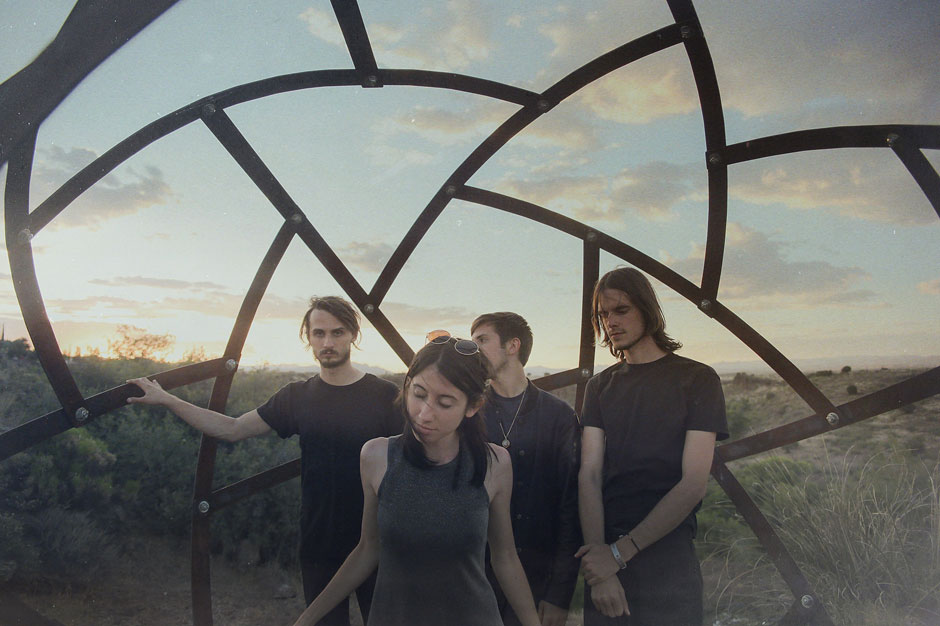 L.A. via Gainesville quartet Hundred Waters released one of the year's most idiosyncratic albums in The Moon Rang Like a Bell. Defying easy classification, the dense, ambitious record is a soaring mix of textures and tempos, and is anchored by Nicole Miglis' seraphic vocals. The sound is exemplified in "Murmurs," which manages to eek out a mellifluous chorus amidst throbbing bass and wandering percussion. GARRETT KAMPS
7. Doug Paisley - "Radio Girl"
7/58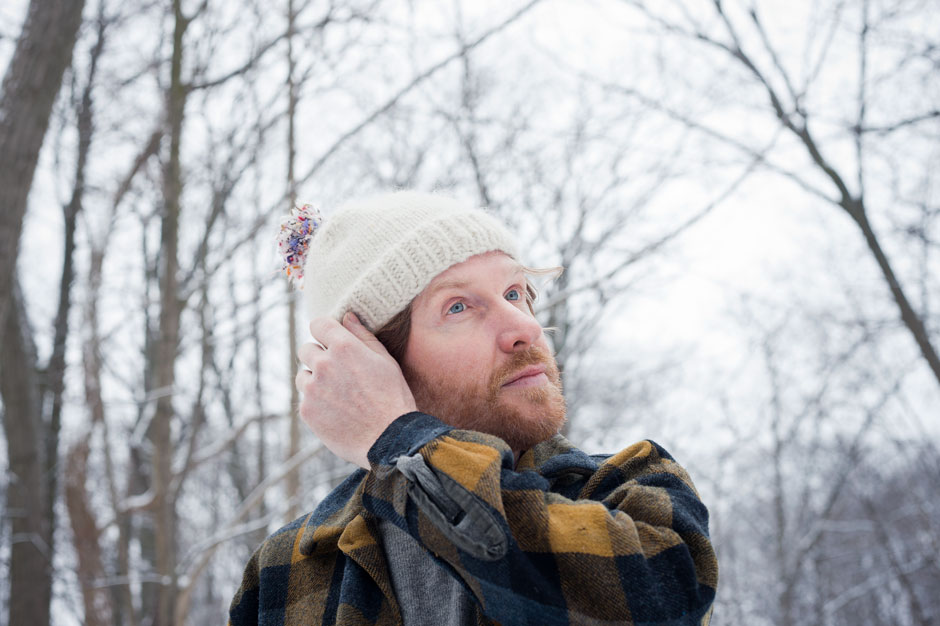 The opening number of this Toronto prairie-dweller's wonderful new album Strong Feelings gives us exactly that: transcendent, overwhelming emotion like the sort he sings about on this number. Doug Paisley's radio girl is an auditory hallucination of love's ideal — a mate who's as sweet as song, and whose presence is as easy and readily there as the waves overhead just waiting for our twist of a dial. The man's twang is divine too — a rich country call that nuzzles up to that rambling guitar and tinkling piano just right. CHRIS MARTINS
8. DJ Snake / Lil Jon - "Turn Down For What"
8/58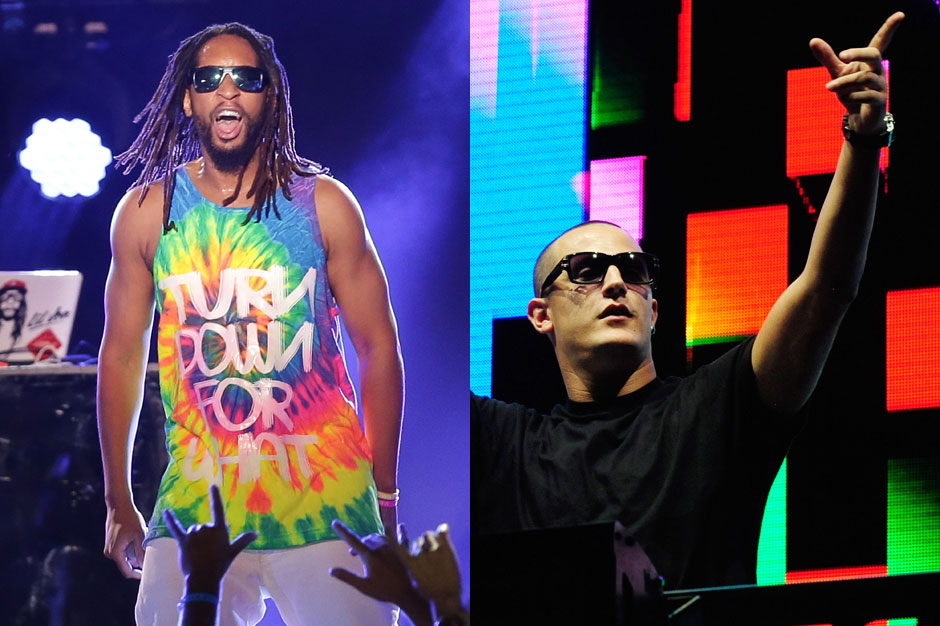 The end of something or other —EDM? American dubstep? Music entirely?— or maybe it's the beginning of something else entirely (ie. that moment when dance went Limp Bizkit; oh brother, oh joy). Mostly just a reminder that crunk by way of Bad Brains shouter Lil Jon over anything can still work. Extra points to DJ Snake for not fucking around and, um, just getting to the point. He starts with the drop and then goes on dropping it again and again and again. B.S.
9. Madlib & Freddie Gibbs - "High Ft. Danny Brown"
9/58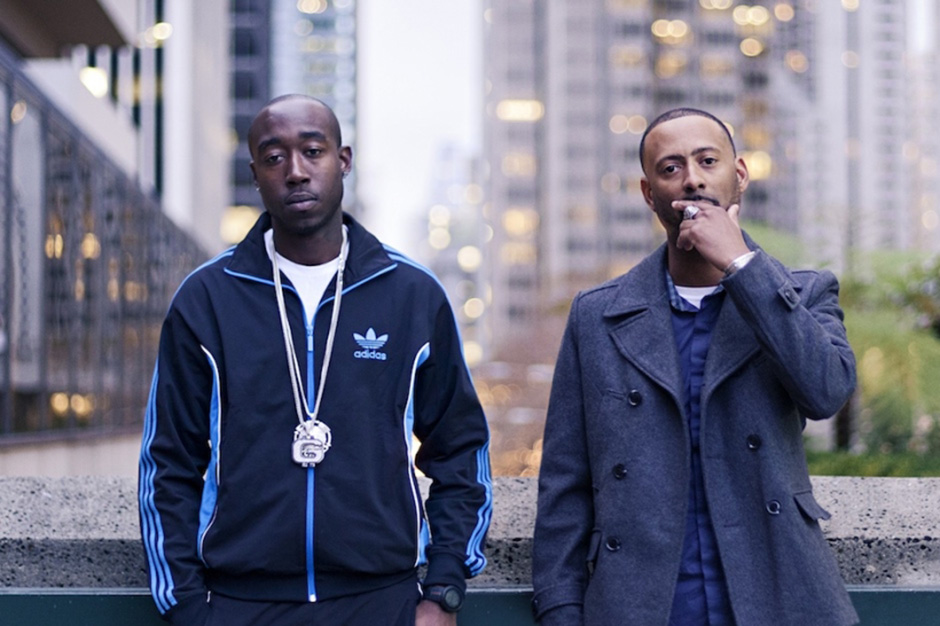 You wanted another Madvillain, but here's something even steelier and smokier: Freddie Gibbs' snarling menace and Danny Brown's yelping neurosis buffed and soothed and scintillated by a cheery kush-fantasia beat that sounds like the protagonist in a Steely Dan song dying peacefully in his sleep. Bonus points for the gnarly-comedown outro's concerned Good Samaritan: Her "God bless, man" would make for an excellent personal mantra/ringtone. R.H.
10. Sia - "Chandelier"
10/58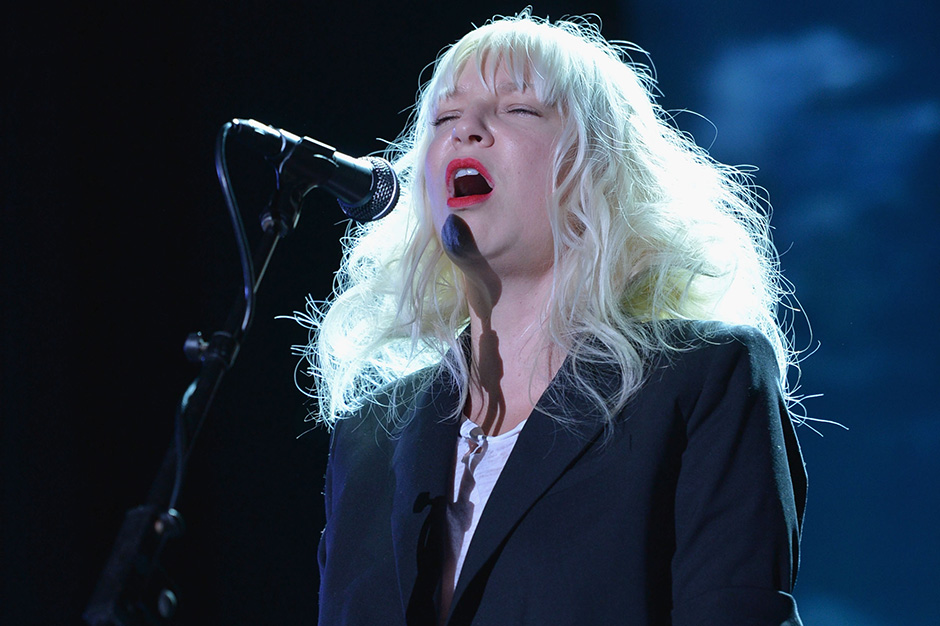 Having co-written tracks with everyone from Xtina to Britney to Beyonce, Sia's plenty familiar with the spotlight, even if her role has mainly been behind the scenes. With "Chandelier," off the Australian singer's sixth studio album, 1000 Forms of Fear, she steps directly into it, conjoining a reggae verse (steel drums!) with the kind of epic, empowering chorus she's been writing for countless pop divas through the years. Finally she saved one for herself, and it's awesome. G.K.
11. The Wytches - "Wire Frame Mattress"
11/58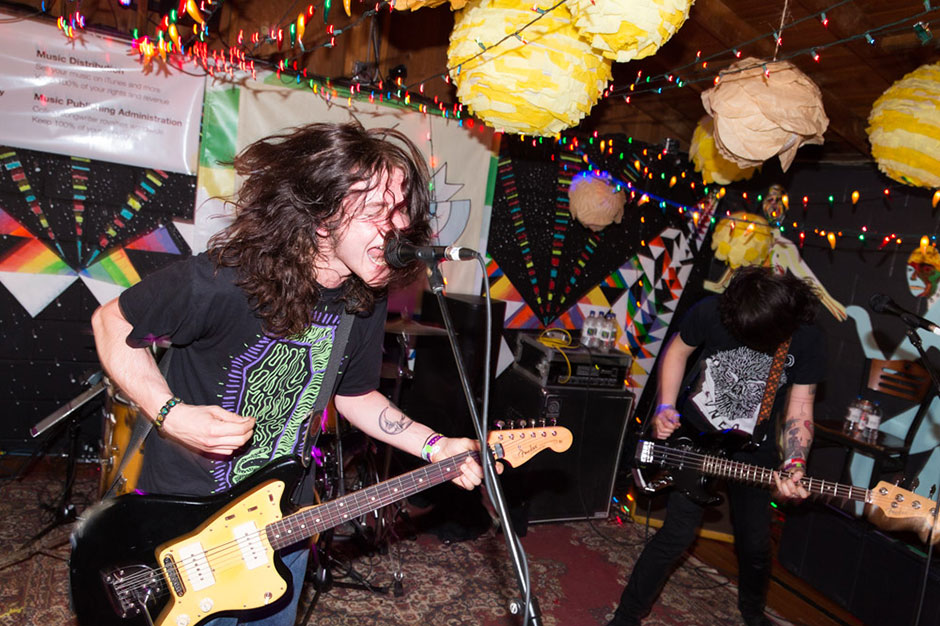 "You sit there and laugh while my dignity collapses," Kristian Bell hisses before this Black Sabbath-flogging, Jack White-slapping shredder careens into a rogue wave of Dick Dale surf. Brighton's seemingly full of grave-gazing weirdos these days (see also Gazelle Twin) and we're all the better for it. This trio of angsty, grungified metal punks trades in macabre moments and self-deprecating storytelling, set to the kind of hefty, ragged rock you'll hear below. Annabel Dream Reader is the album, and "Wire Frame Mattress" is the ripper. C.M.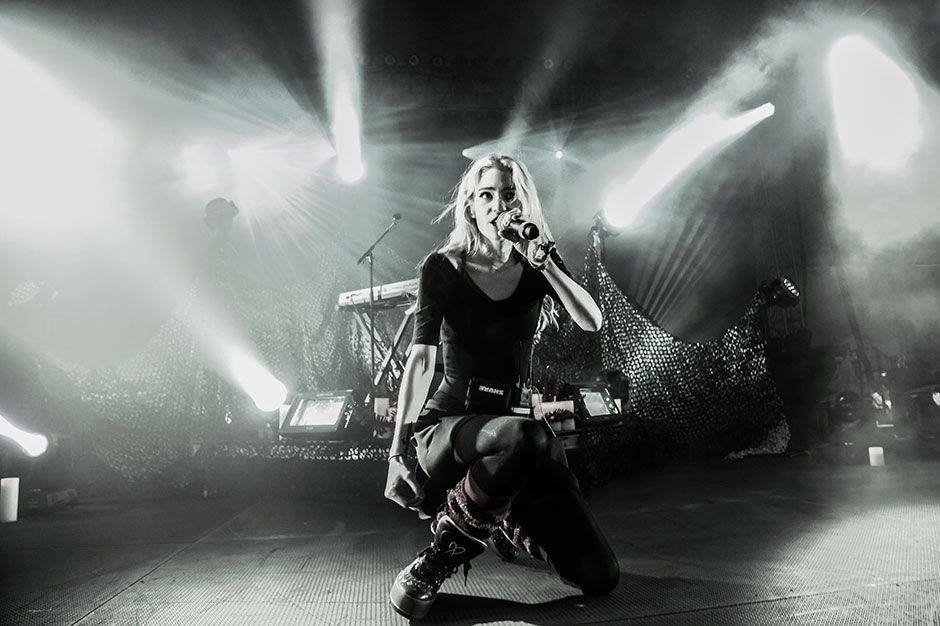 Rihanna didn't want it, but we'll take it. KYLE MCGOVERN
13. Iggy Azalea - "Fancy"
13/58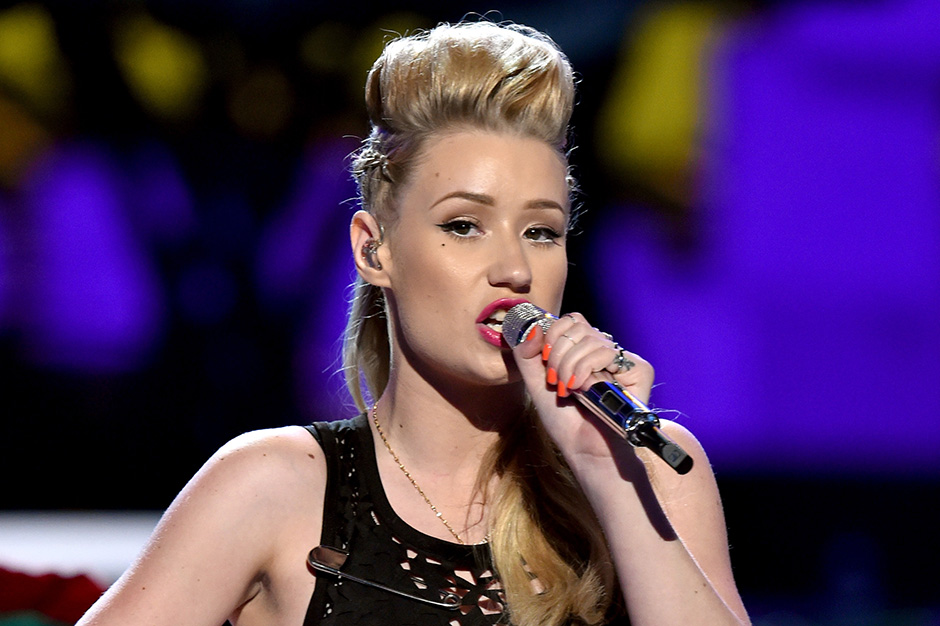 Supermodel ternt rapper Iggy Azalea is nothing if not polarizing, which is the mark of any great showman (or woman). And besides, why can't a 5'10'' platinum blonde Australian make a name for herself rapping over trap beats in 2014? As "Fancy" proves, her sass-tastic flow can more than hold its own. G.K.
14. Future - "Move That Dope"
14/58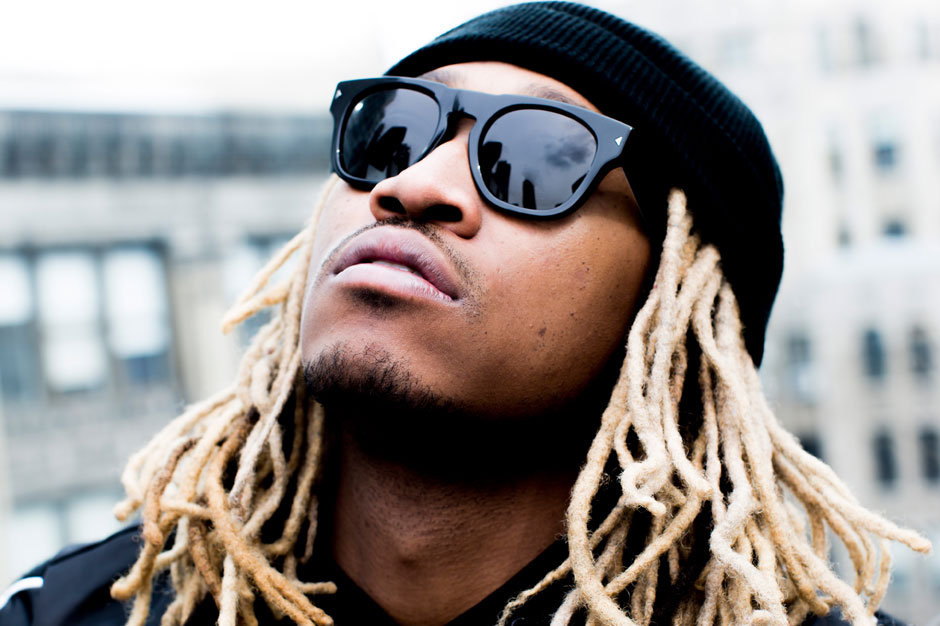 Mike Will Made It does to Salt-n-Pepa's "Push It" what he did to Ghost Town DJ's' "My Boo" last year for Ciara's "Body Party." Which mostly just means that he's added his murky, syrupy dynamics to the thing so that it dominates both the radio and the club in 2014. Anybody could be saying anything over "Move That Dope" and it'd work but, this trap-gurgler cast of rappers are perfectly put together. This song does what rap does best: It allows for a multitude of voices to complement and counter each other. Future plays cheerleader to the d-boys, Pusha's the bitter and beyond hope coke-slanging veteran who does not give an eff, and Casino, who howls like Waka Flocka Flame used to, is the guy still in the shit. Meanwhile, Pharrell goes big picture and hits 'Zoom Out' on the trap as viewed through Google Maps and warns listeners about the ubiquity of drones. B.S.
15. Miranda Lambert - "Platinum"
15/58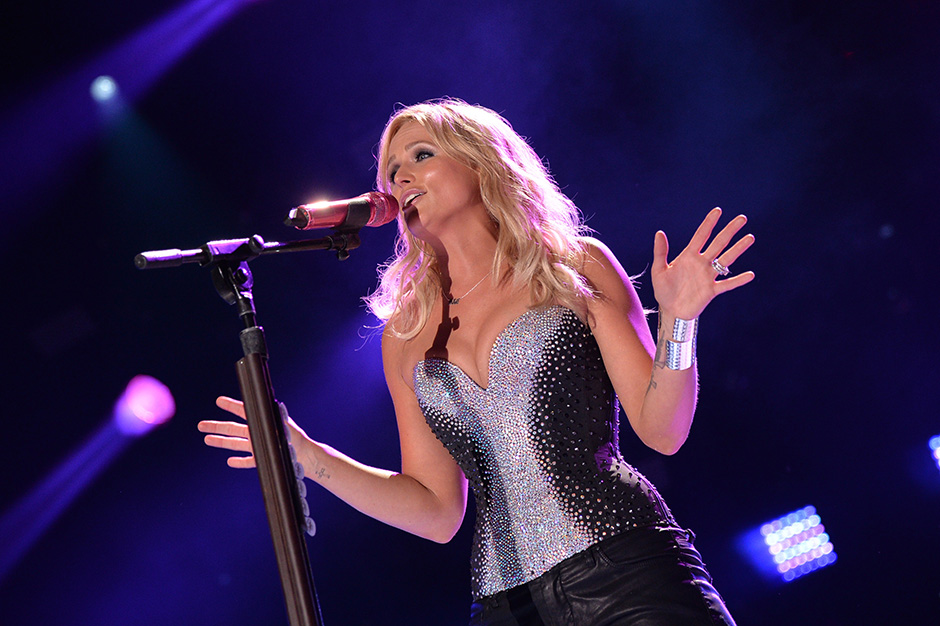 Now as then, country thrives on one-liners, and Ms. Lambert—the Elvis to Blake Shelton's Priscilla, and one of the only females left on bro-besotted country radio, because everyone's too intimidated to stop playing her—is never not packing heat. "What doesn't kill you only makes you blonder" is worthy of Dolly Parton; "By calculation, I'm way too much / Pretentiously, I bitch a bunch / But you bought it" is worthy of Drake. A triumph of tipsy women's-restroom bonhomie, and backyard swagger, and adverbs. R.H.
16. Neneh Cherry ft. Robyn - "Out of the Black"
16/58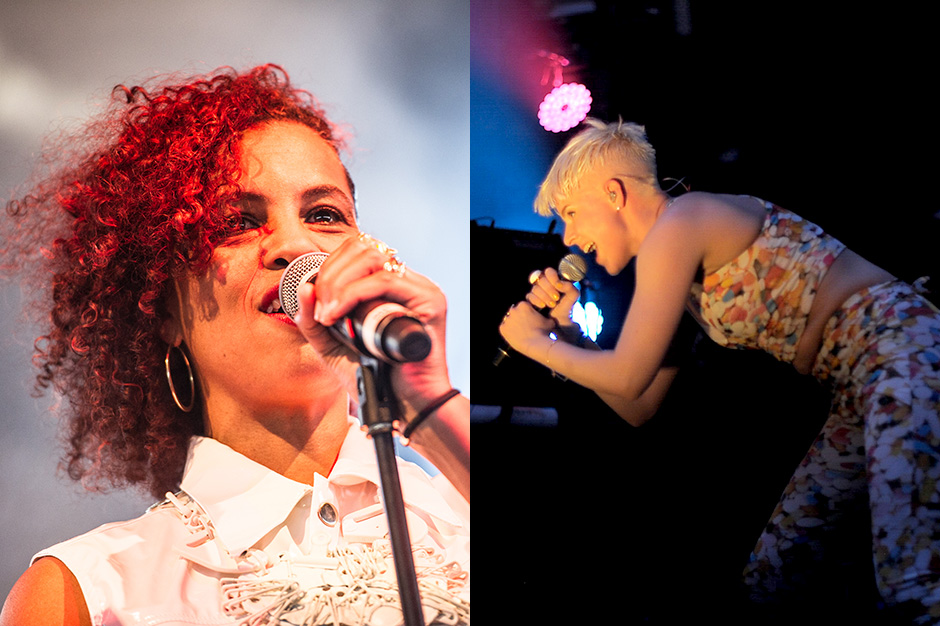 A mellow, sing-song of a track isn't exactly what you'd expect from a collaboration between the Swedish powerhouses that are Robyn and Neneh Cherry. But the Four Tet produced, downtempo swirl works out to be a fine backdrop for the delightfully bizarre and paranoid sing-song of a chant that sits on top. P.P.
17. Jamie xx - "Sleep Sound"
17/58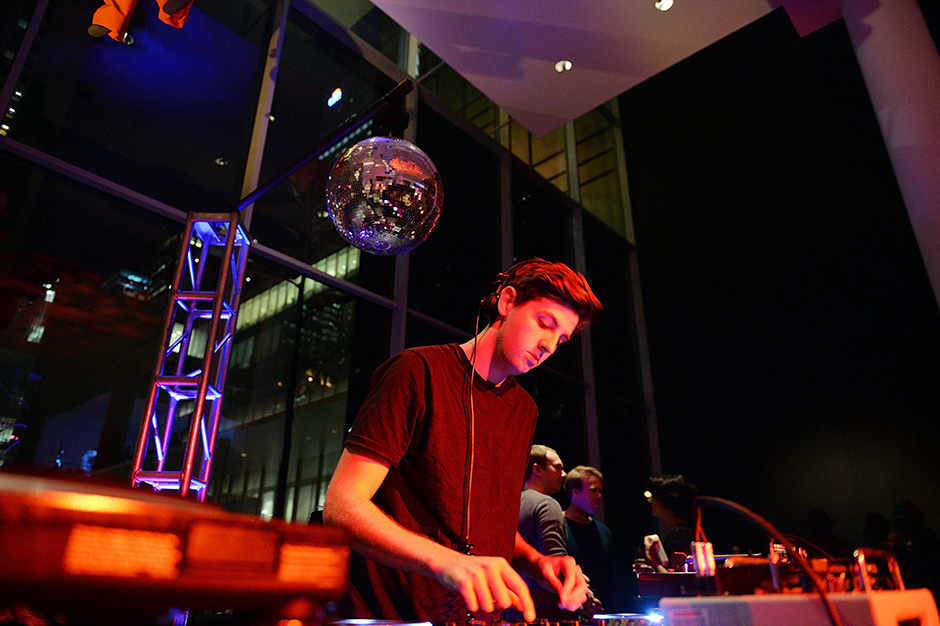 As the xx stage experimental concerts and ready their third studio album, Jaime xx continues to cement himself as one of the most progressive, in-demand producers of cerebral dance music out there. Living up to its name, "Sleep Sound" wafts in and out of somnolence, its pointillist synths and ghostly vocal samples emerging then disappearing, like distant sounds in the night. G.K.
18. Sicko Mobb - "Fiesta"
18/58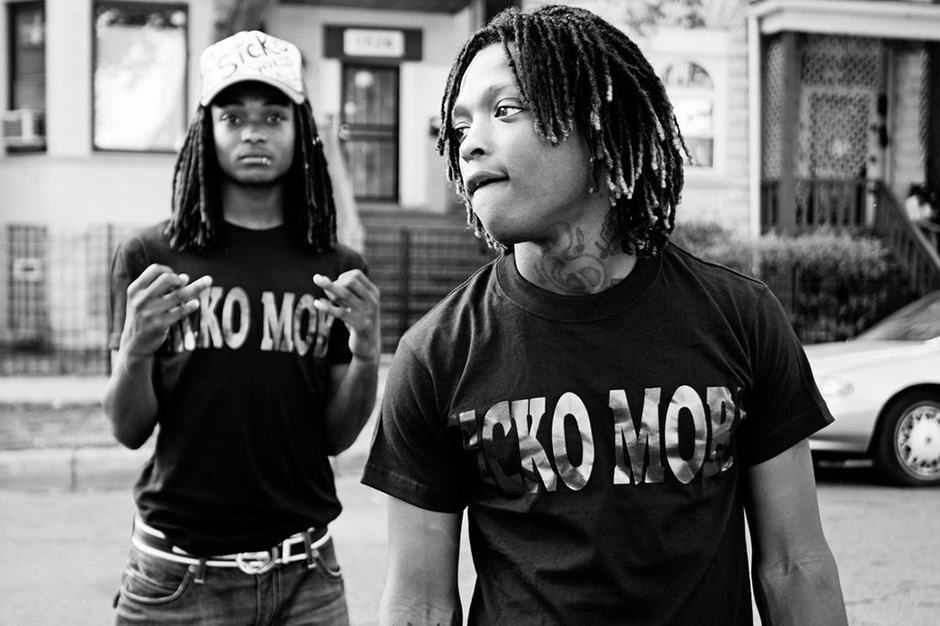 Because rap does just fine governing itself and knows when it is time for a change, here comes bop, a stickier, sunnier kind of party music out of Chicago, arriving at about the moment when the city's dead-eyed drill scene seemed to have runs its course. Teenaged duo Sicko Mobb's "Fiesta," glued together with tons of Auto-Tune and housing at least three different hooks is bop gone pop on its own tweaked out terms. B.S.
19. Hamilton Leithauser - "Alexandra"
19/58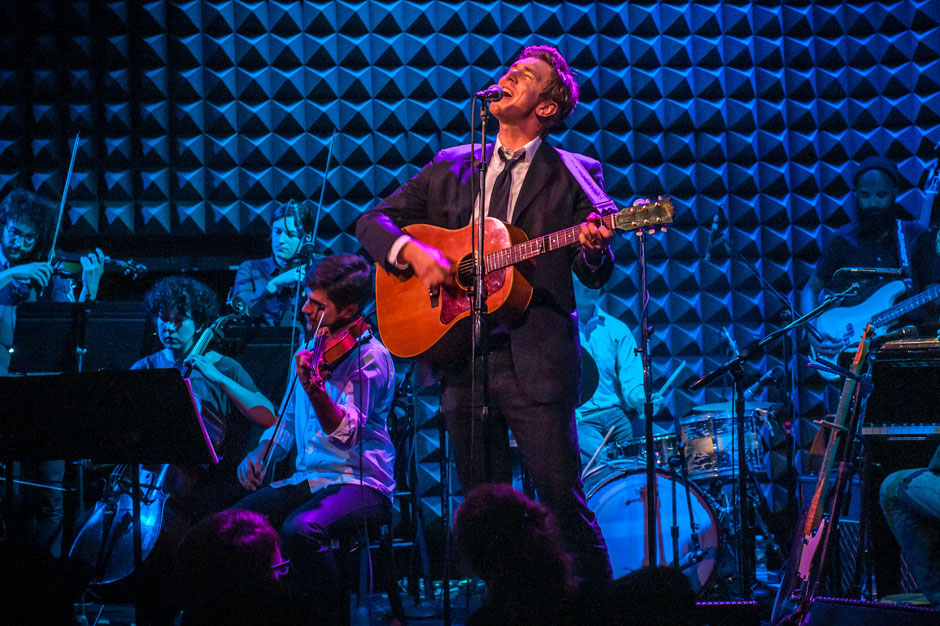 For his first single since the Walkmen's dissolution, Hamilton Leithauser strikes with a song that's every bit as potent and crackling as his former band's finest work. Co-written, produced, and mixed by Vampire Weekend's Rostam Batmanglij, "Alexandra" supplies old-timey romantics with a fresh last-call-to-arms. K.M.
20. FKA Twigs - "Two Weeks"
20/58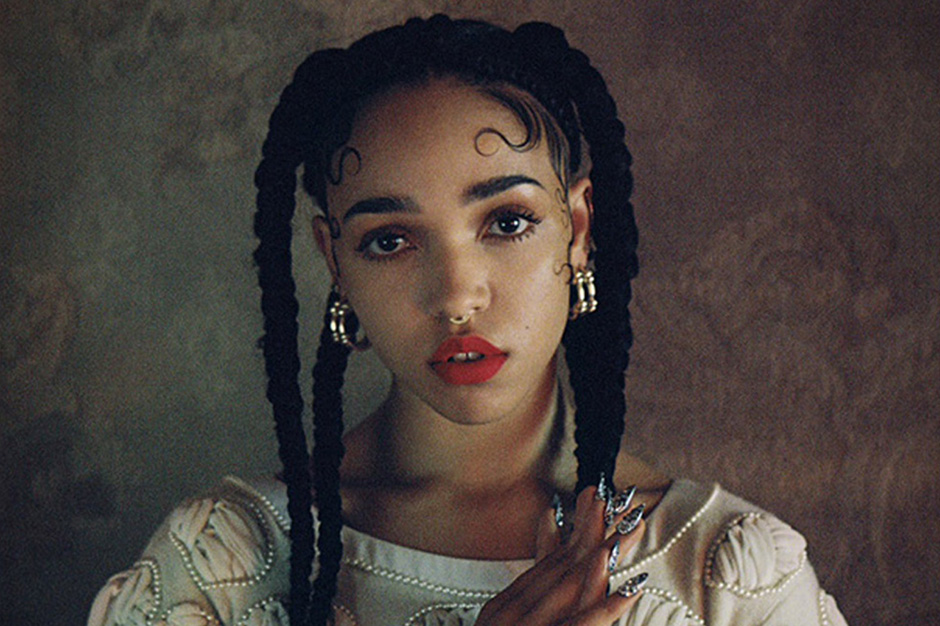 Silken-voiced R&B that reminisces back to the soft and powerful cooing of early '00s Ciara and late '90s Aaliyah while standing next to contemporary artists like Jessie Ware. "Two Weeks" benefits from the rumble of bass that brews below it and the elastic synths that envelop FKA Twigs' restrained vocals. So much drama (in the best way). P.P.
21. Shamir - "If It Wasn't True"
21/58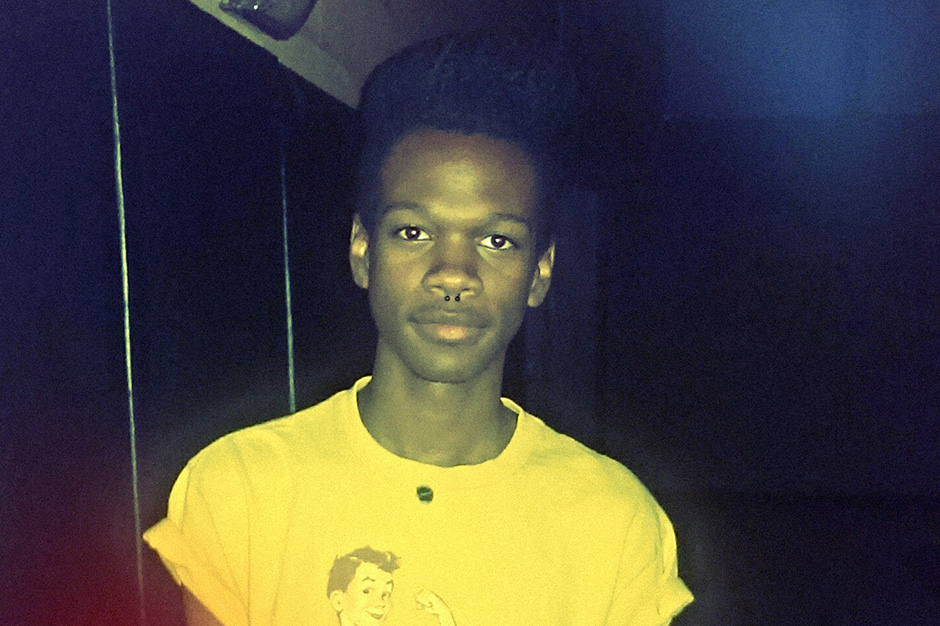 Proof that, as far as Las Vegas house music is concerned, there's life after bottle service after all. Or before it, anyway: Shamir Bailey's only 19 years old. Sounding like a basement-tapes approximation of Metro Area, Nick Sylvester's Wurlitzer beat is pretty much the opposite of Vegas flash, while Shamir and his heavenly falsetto wring sweet catharsis out of a lover's betrayal . (Lyrically, it's essentially a disco update of "Suspicious Minds," so the Vegas connection makes some sense.) PHILIP SHERBURNE
22. Drake - "Trophies"
22/58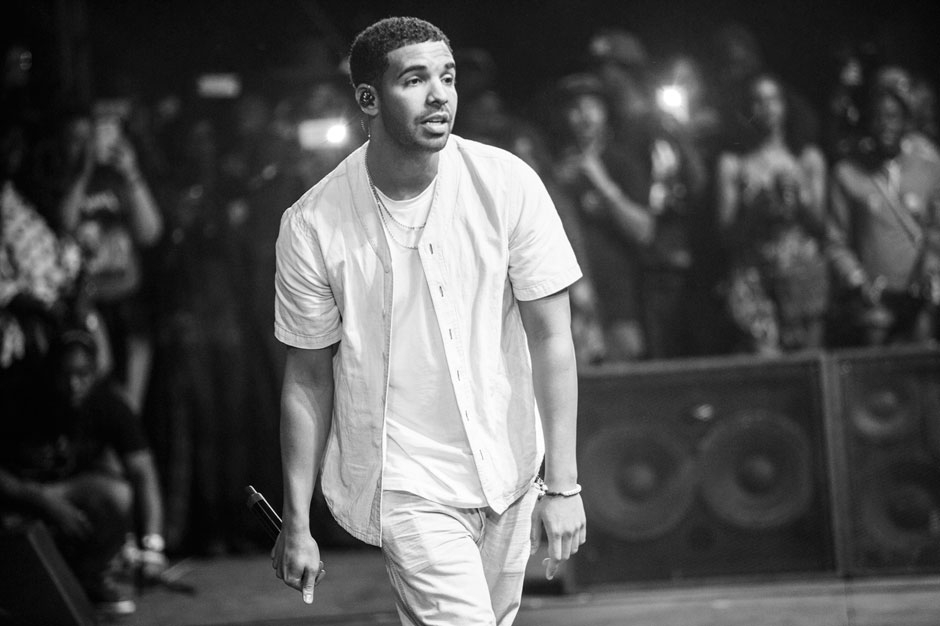 Let's be clear: This is not a love song. This is more of a "Pop some champagne in the tub" song. Why? Just because. It's a horn-puffed, Hit-Boy-produced triumph, a crowning moment for the current king of rap radio. K.M.
23. Gazelle Twin - "Belly of the Beast"
23/58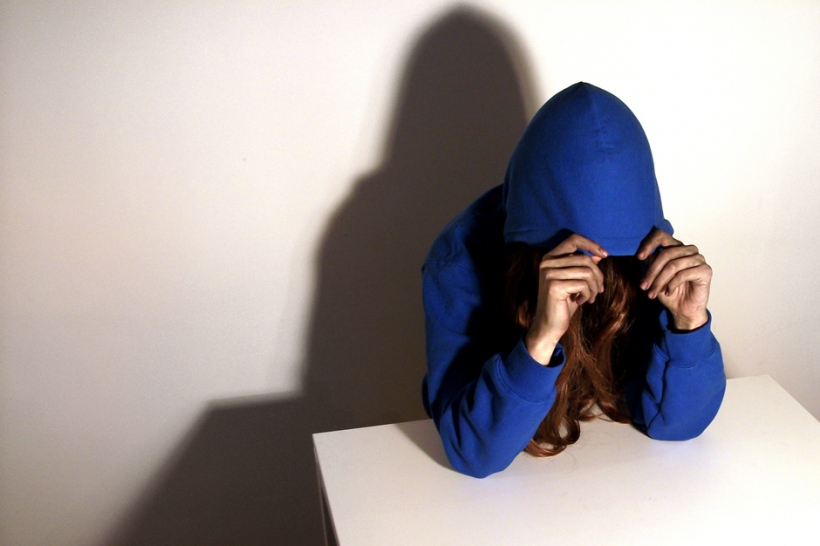 Yeah, so we've kinda got a thing for that rare collision of beautiful and terrifying, and so does Elizabeth Bernholz. The Brighton-based beat freak, vocalist, and all-around hooded nightmare of a human (probably lovely in person) here combines supermarket samples, Moog madness, and her own death-rattle of a voice to incredible effect. "Belly of the Beast" plays like a three-artist pileup of EMA, Nine Inch Nails, and Evian Christ. But beware: "I'll beat them all at their own game," Bernholz seathes on this Unflesh track. C.M.
24. Kornél Kovács - "Szikra"
24/58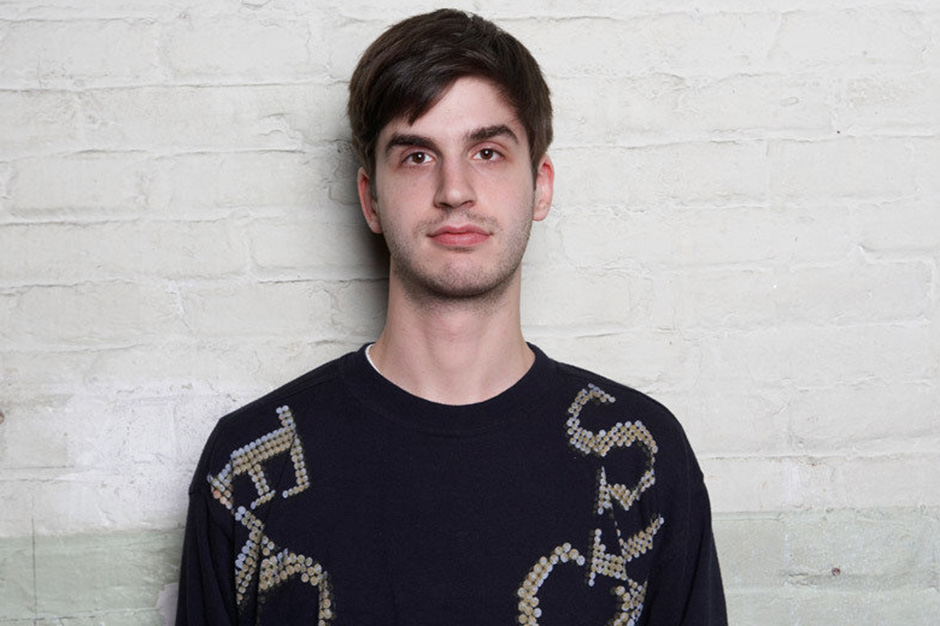 Kornél Kovács, one of the co-founders (alongside Axel Boman and Petter Nordkvist) of Stockholm's Studio Barnhus label, rolls up a skipping house beat and gently chiming keys into a misty-eyed ode to skinning up (the title is Hungarian for "spark"). The overall vibe is very much Smallville DJs dropping De La Soul records on a Sunday afternoon in the park. Smoke 'em if you got 'em. P.S.
25. RiFF RAFF - "How to Be the Man"
25/58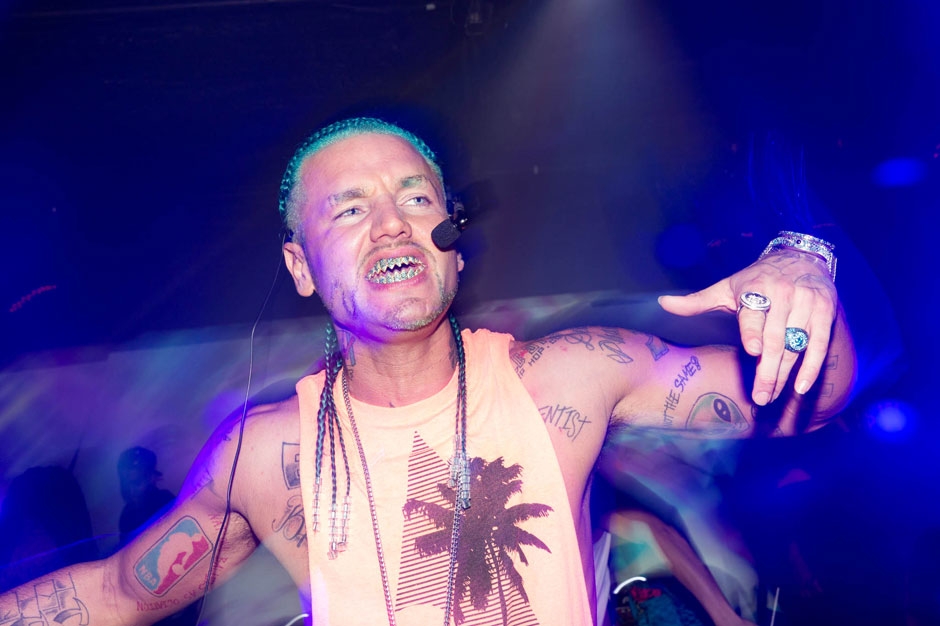 It's RiFF RAFF. You either love a guy who calls himself "the white Danny Glover" or you hate him. For those of us who appreciate the cornrowed goof's flossy weirdness, this track hits all the marks. The minimal DJ Mustard beat not only propels our hero to chart-scraping heights, it gets out of his way and allows Horst Simco to clue us into his whole existence. There's a teacher who tries to stifle his swag, a reference to his days detailing cars, a shout-out to Mary Poppins, and rice to go around. Pour some more syrup in this man's Slice. C.M.
26. Sharon van Etten - "Your Love Is Killing Me"
26/58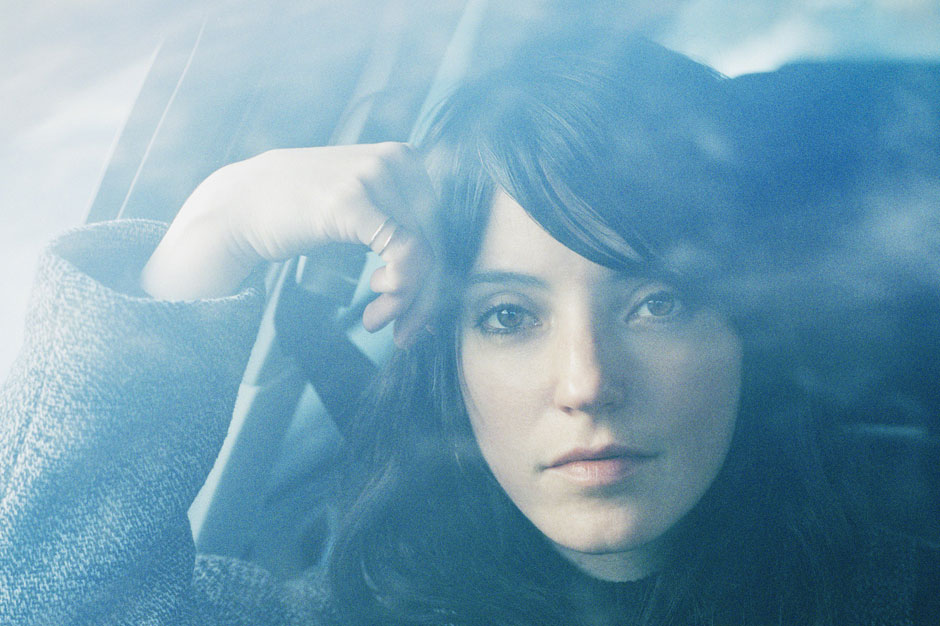 First thing we've heard in 14 years to match the ransacked passion of PJ Harvey's transplanted opus, Stories from the City, Stories from the Sea. There aren't enough shivers. C.D.
27. Iamsu! - "Girls"
27/58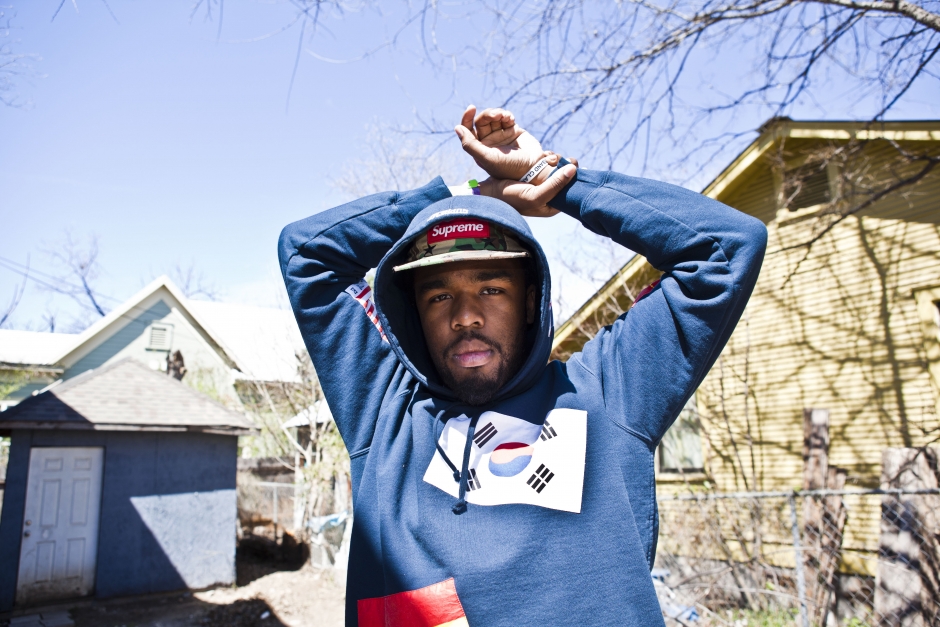 Art-ratchet MC straight out of Richmond, California sing-raps about just wanting someone to smoke with who's also willing to go chill out with him and his parents. "Girls" is a smart, genuinely sensitive slow jam that gives the object of his affection a personality so you know, she isn't just another lovey-dovey rap song object. She does Yoga, she's into photography, they met at a Flea Market. She sounds like a keeper, 'Su. B.S.
28. Pains of Being Pure at Heart - "Kelly"
28/58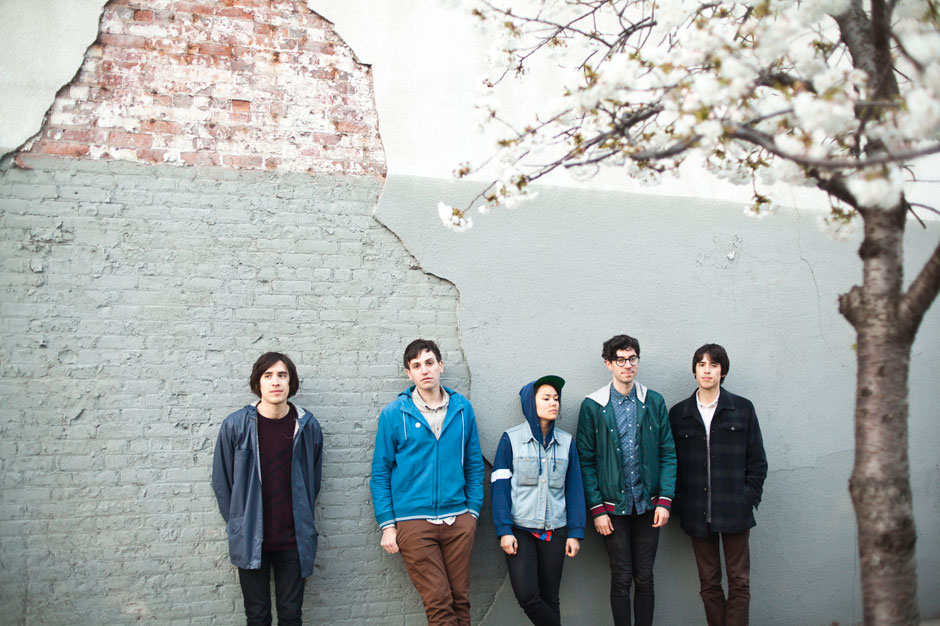 With the arrival of this year's Days of Abandon, the Pains of Being Pure at Heart have more or less become a one-man band. Frontman Kip Berman stands as the group's sole founding member, surrounded by what will probably be a rotating cast of collaborators and supporting personnel. Fitting then that on the new album's finest moment Berman cedes the spotlight to another singer. Jen Goma of A Sunny Day in Glasgow handles lead vocals on the radiant "Kelly," and imbues the jaunty guitar-play with an extra wallop of warmth. Never before has a song about liking filthy films and swill been so swoon-inducing. K.M.
29. Rick Ross feat. Kanye + Big Sean - "Sanctified"
29/58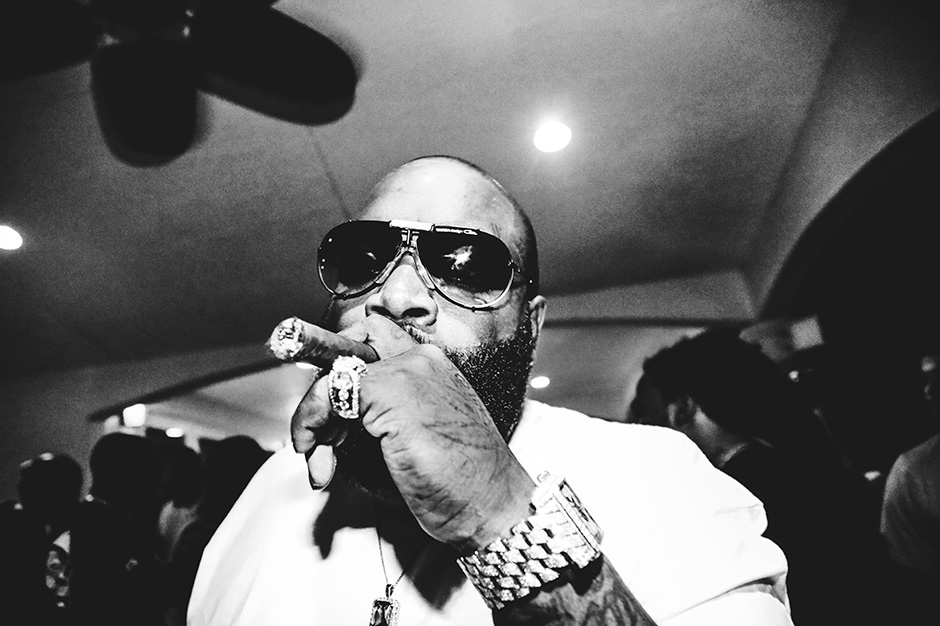 "Sanctified" is hip-hop's answer to The Expendables: two of the genre's biggest egos, former box office kingpins, enlist a handsome new(ish) recruit to see if they can reclaim some of that old magic. And guess what: they do. Sparks fly as Ross, Sean and Ye trade verses over the Kanye/DJ Mustard-produced beat. Perhaps they can get Mel Gibson to spit a few bars on the sequel. G.K.
30. tUnE-yArDs - "Water Fountain"
30/58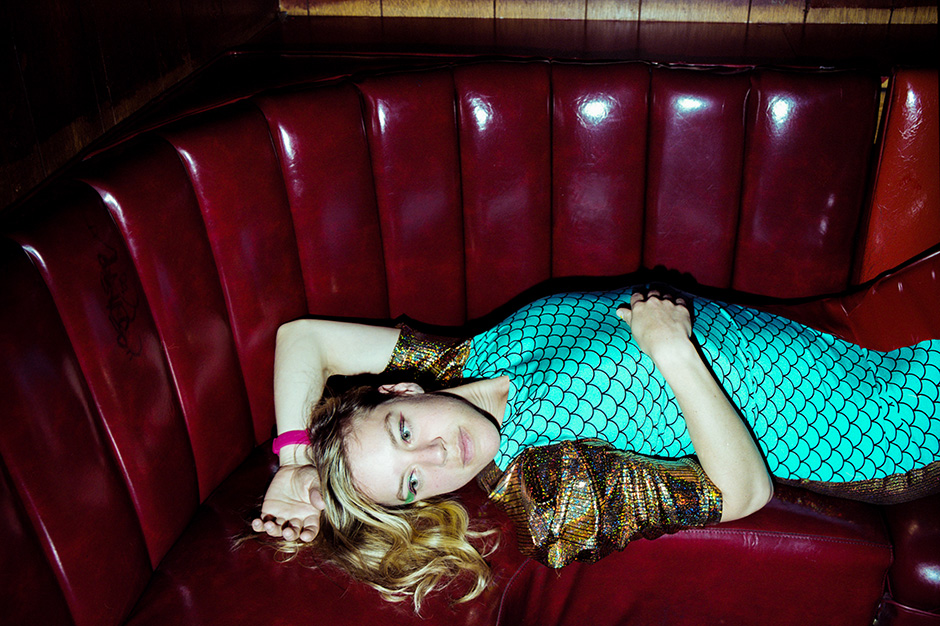 Full of sing-song chants, clanking percussion, and plenty of the gentle mayhem that distinguished tUnE-yArDs' landmark 2011 album W H O K I L L, "Water Fountain" is a double-Dutch soundtrack par excellence. Over a handclap pattern straight out of the "Diwali" riddim, Merrill Garbus summons her inner Tom Tom Club in yelps and whoops, singing through what sounds like a busted transistor radio. The dissonance between the song's jubilant mood and its ominous imagery only makes it that much more impossible to ignore, like a crimson scab on a skinned knee. P.S.
31. Sleaford Mods - "Tied Up In Nottz"
31/58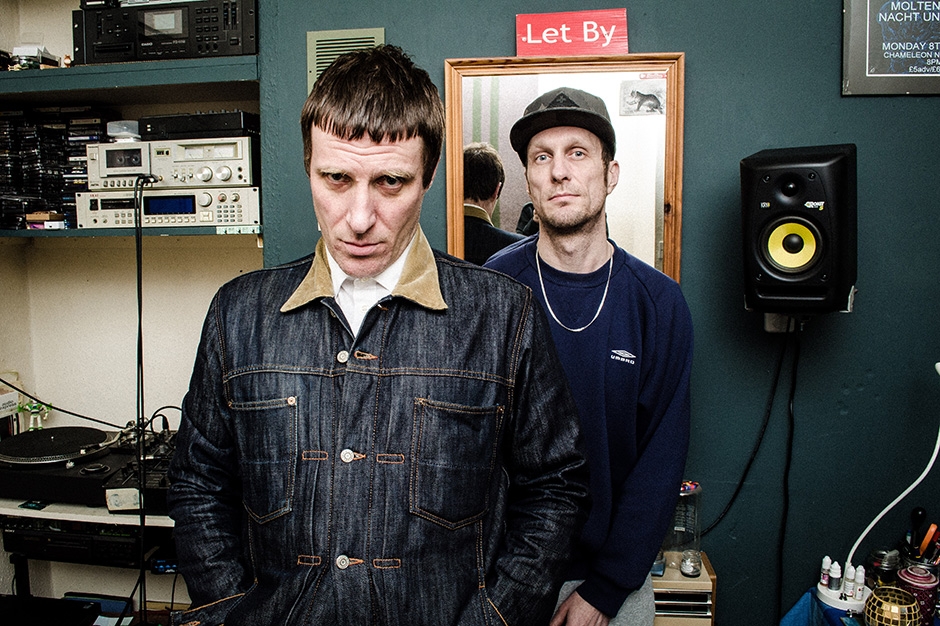 Cheers to the most evocative first line of the year, so far: "The smell of piss is so strong / It smells like decent bacon." Over a post-punk bass-throb loop and a steady drum racket, Nottingham ranter Jason Williamson runs down an unseemly string of fetid-city living non-sequitors: There's something about shit in a sock, an asshole talking to legs, a giant toilet cracking, and the confused assertion that "The Final Countdown" belongs to foooking Journey. Put this on at the BBQ and the uptight wankers who don't laugh aren't your real friends. C.D.
32. EMA - "Satellites"
32/58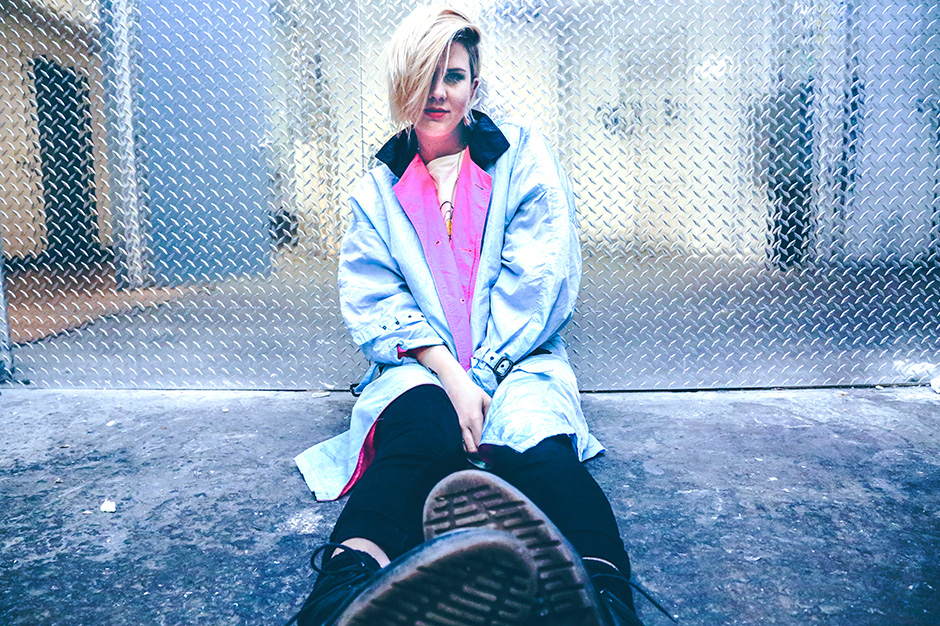 Oculus Rift needed a sexy anthem, so here is Erika M. Anderson's terrifying industro-fuzz seduction to remind us that the machines won't need to take us by force because technology is a succubus and everyone's asleep. C.D.
33. How to Dress Well - "Repeat Pleasure"
33/58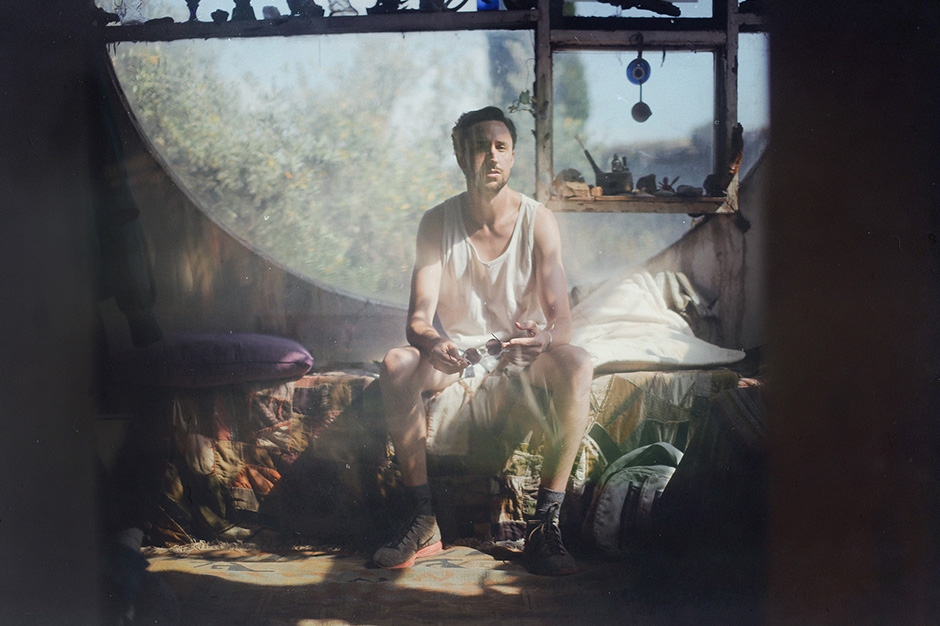 Here, How to Dress Well's Tom Krell generously blesses us with a breezy, magical declaration of deathless devotion. Aided by its sun-dappled guitar strums and Krell's soothing upper register, "Repeat Pleasure" earns its name in spades. K.M.
34. Rebolledo - "Windsurf, Sunburn & Dollar"
34/58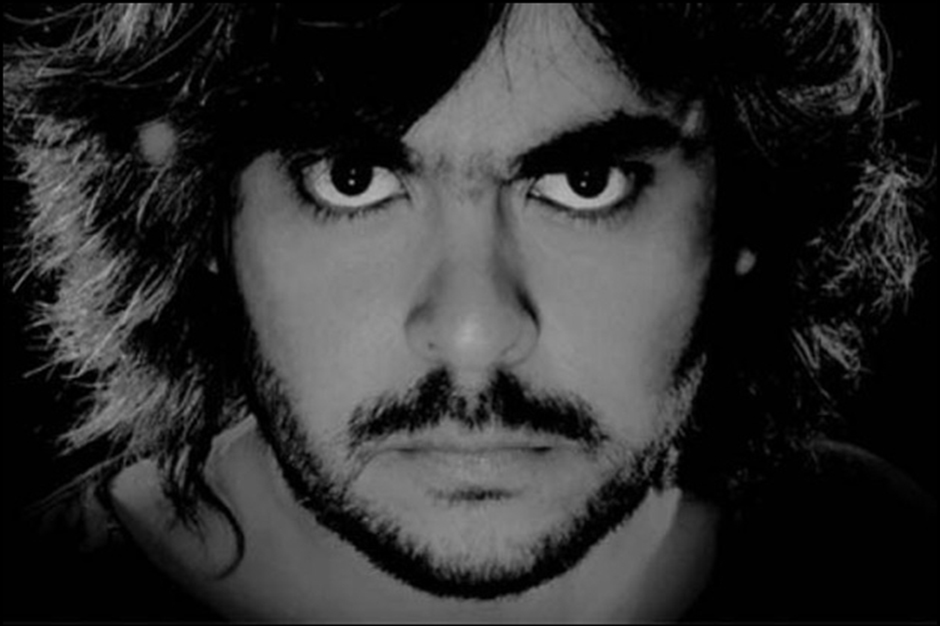 It's a good thing that the title spells out the lyrics, because otherwise there'd be no way of figuring out just what Rebolledo is singing here; we also would have accepted, "Winsay, Sumble Undoah!" Anyway, the words hardly matter; the whole point of the thing is that feeling of barreling down the highway at 100 miles per hour, screaming at the top of your lungs. Between the twangy riffs and the hypnotic tweakiness, file under sizzurf music: It's 77 minutes of the steeliest, trepanningest robo-disco you'll hear this year. P.S.
35. Kim Deal and Morgan Nadler - "The Root"
35/58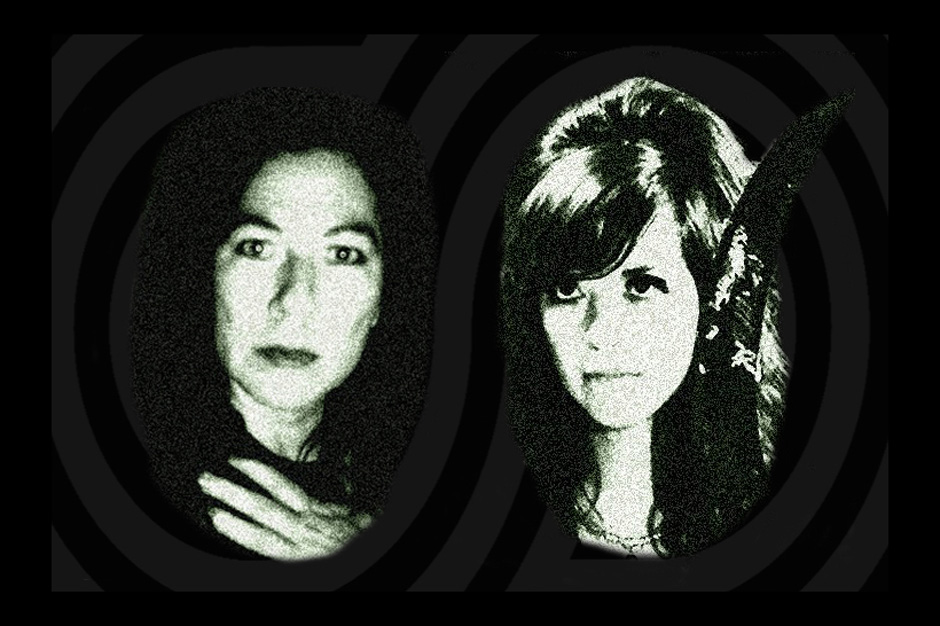 The fourth installment in Kim Deal's seven-inch solo series, this buoyantly pogoing A-side begins with a distant squeal and ends with a tuneful curtsy. Written by Whispertown's Morgan Nagler, the lyrics sketch an emotional cleavage ("I'm happy for you / But I feel like crying"), but Deal sounds so happy singing them, you'd imagine that her tears would create a rainbow. In any case, this should settle the argument for once and for all: Indie Shitty. C.D.
36. ScHoolboy Q - "Man of the Year"
36/58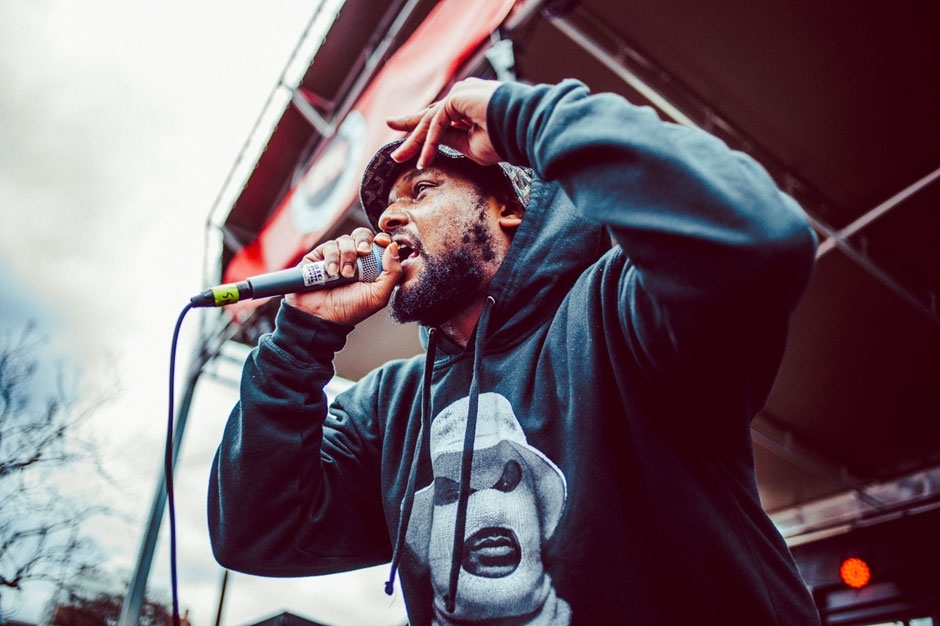 On ScHoolboy Q's Oxymoron, some of the lows come from being high and some of the highs come from feeling low. For the former, delve into "Prescription/Oxymoron," a seven-minute sprawl detailing addiction and drug deals. But for the latter, look no further than "Man of the Year," a boastful rave-up built around the sullen beauty of Chromatics' After Dark 2 track "Cherry." Q grunts, swirls, and skips his syllables over the cresting synth sample, talking shit while he polishes his crown and surveys the party scene before him. Italo-disco doesn't always do it better. K.M.
37. Evian Christ - "Waterfall"
37/58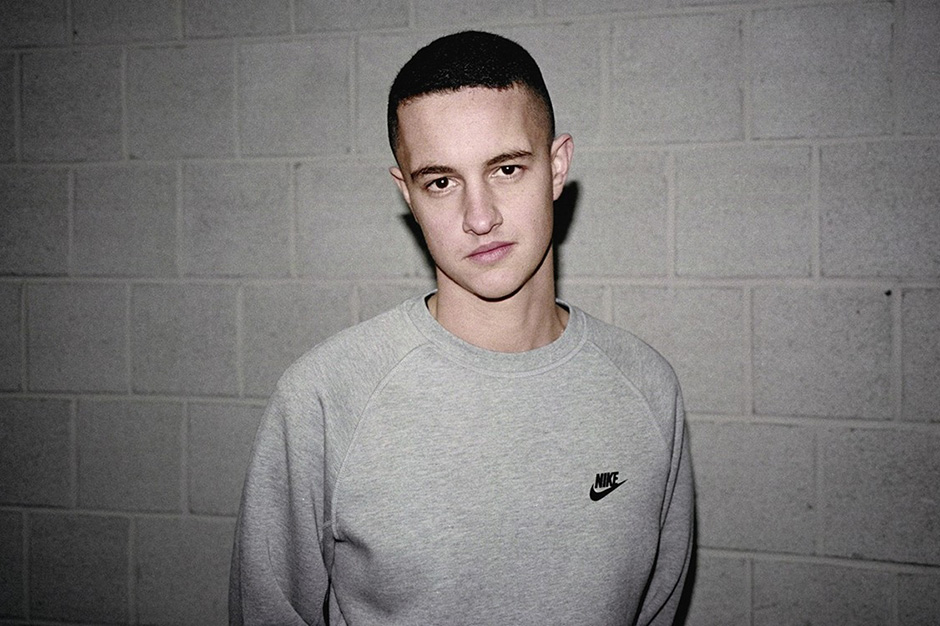 You thought Evian Christ's turn on Yeezus was forbidding? "I'm In It" was a hothouse flower compared to the brittle, mean-spirited "Waterfall." This is trap as seen through the lens of grime, Ben Frost, and the Bug, full of blown-out 808 kicks and meat-grinder snare rolls and claps that scar the stereo field like glass-cutters — apocalyptic dancehall suffused in nails-on-a-chalkboard scrapes, IMAX-grade FX, broken glass, and rotor chop, like a first-person shooter come to life. P.S.
38. Hurray for the Riff Raff - "The Body Electric"
38/58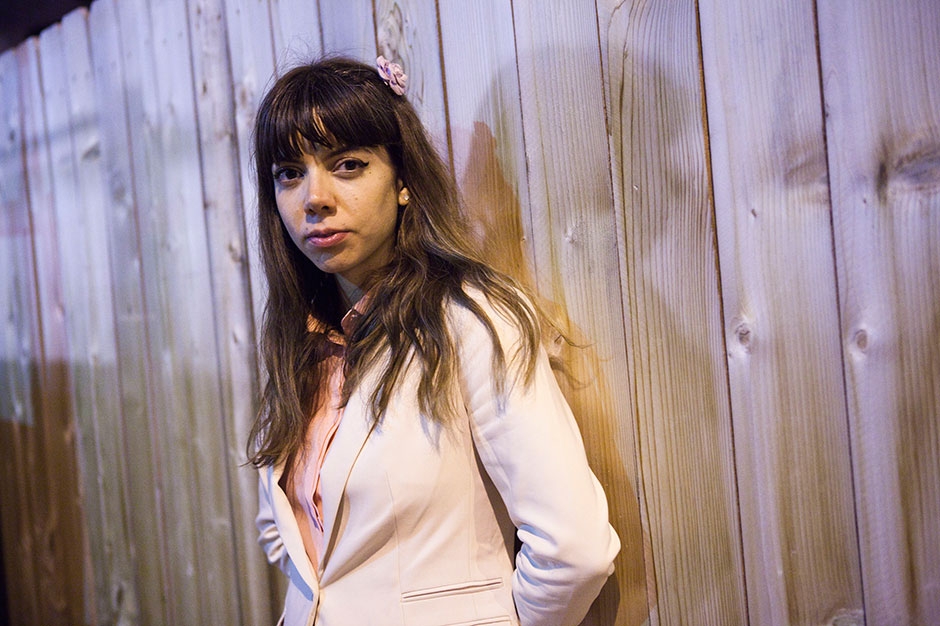 A deft, stirring bit of storytelling that doubles as the most poetic anti-gun op-ed you're likely to come across all year. K.M.
39. Wild Beasts - "Mecca"
39/58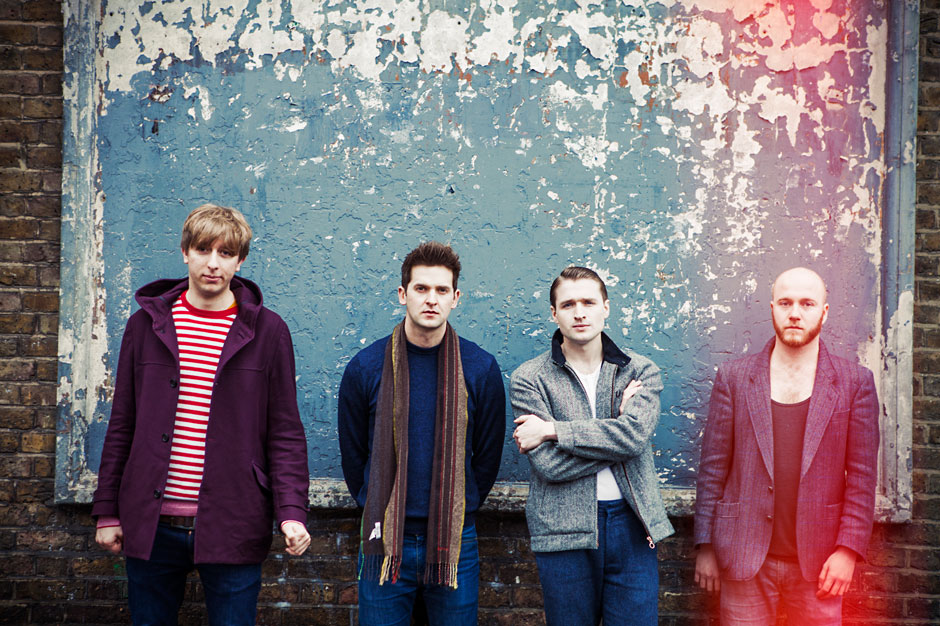 A gorgeous tribute to the best sex you've ever had with the person you loved the most. P.P.
40. Parquet Courts - "Black and White"
40/58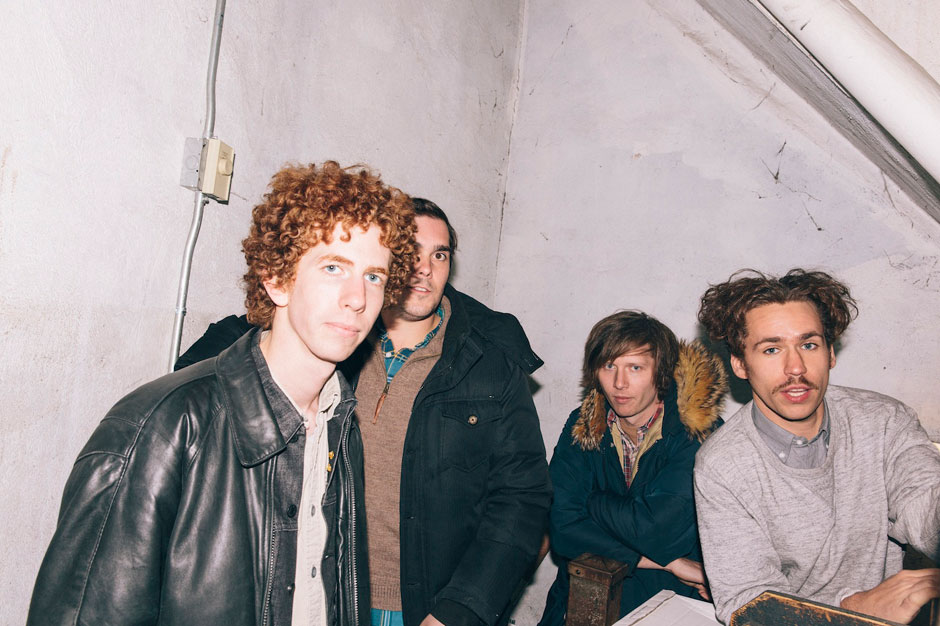 Brooklyn guitar yawpers kickstart a proto-punk chopper and ride the denim pony through an existential fog that's distantly lit by neon commerce and a squiggling television. In other words: Sounds nothing Pavement. C.D.
41. YG feat. Drake - "Who Do You Love"
41/58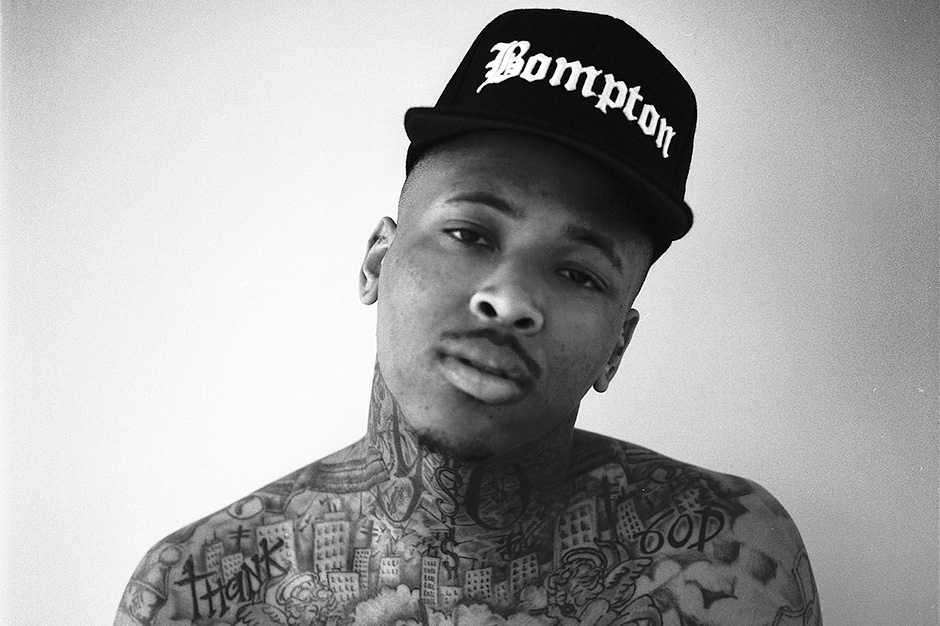 Ratchet and cloud-rap are sonic second cousins — laden, woozy, wobbling, hypnotic — so it makes sense that Drake would show up on "Who Do You Love" off YG's ratchet masterpiece My Krazy Life. Where Drizzy talks tough ("My name too big/ my gang too big!"), YG practically whispers his verse, and sounds all the more menacing as a result. G.K.
42. Shlohmo / Jeremih - "No More"
42/58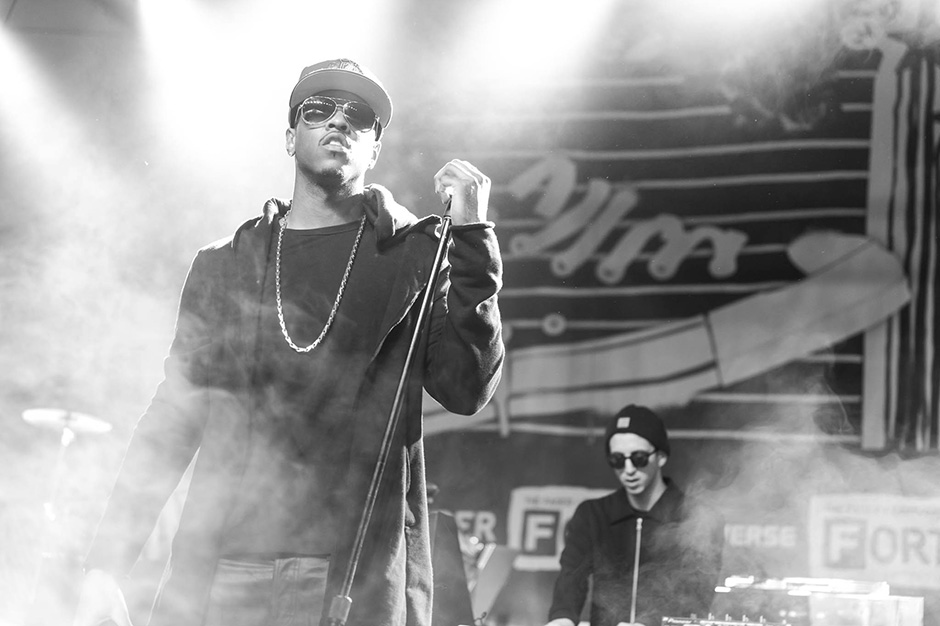 When you think of Jeremih, it's impossible to think of anything but "Birthday Sex." Well, he's looking to change that. With last year's "Bo Peep" collaboration with Shlohmo, the R&B singer surprised us with his forray into the weirdo world of producer-driven alt-n-b. "No More" follows in suit; Jeremih's doesn't have to work as hard as he used to, and it's working for him. Here a one-phrase hook becomes a dynamic, slow-burning romp that slithers between purring snares, cracking reverb, and a wallowing bass. A vocoder turns the singer's weepy croons into a soulful growl. Goosebumps! P.P.
43. Childbirth - "I Only Fucked You As a Joke"
43/58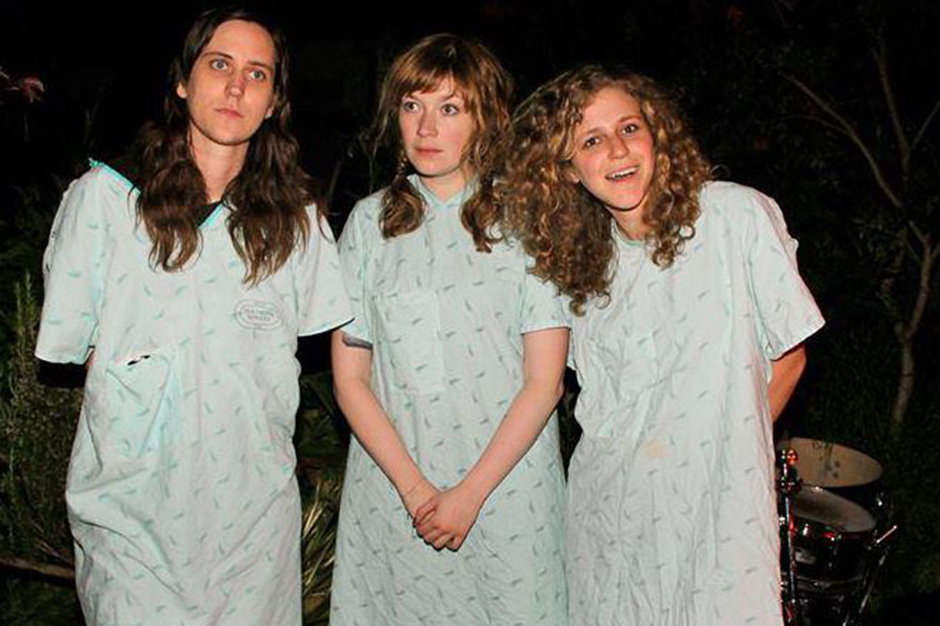 Oh yeah. So. About the other night. "I only fucked you as a joke!" A wry riot-lady trio comprised of Chastity Belt's Julia Shapiro, Pony Time's Stacy Peck, and Tacocat's Bree McKenna, Seattle's Childbirth have built a trenchant punk ripper around a hilariously perfect burn. "I hope I'm not pregnant," Shapiro offers lackadaisically, over a jagged metal riff. "You're not that cool and you look like a troll." Tough one, buddy. At least they didn't insult your wang size. C.D.
44. Angel Olsen - "Unfucktheworld"
44/58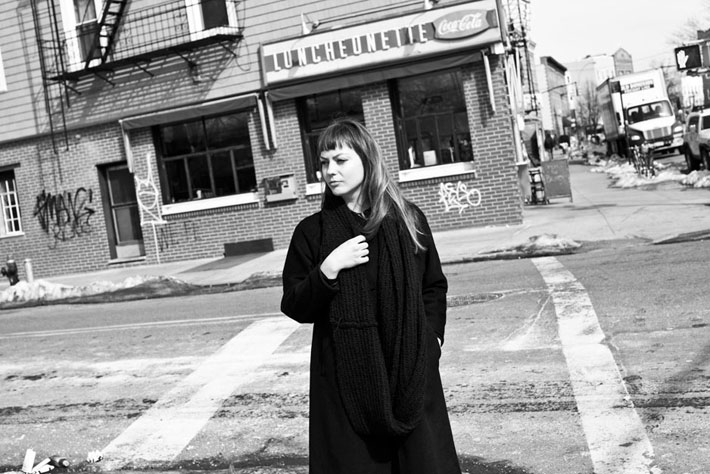 Angel Olsen's third album, Burn Your Fire for No Witness, was an instant contender for year-end list prominence, despite being released in February. Its 11 smoldering folk-rock songs crackle and glow like a campfire, with album-opener "Unfucktheworld" setting the tone. "I lost my dream, I lost my reason all again," sings Olsen to a former lover over urgent acoustic chords. You can sense she's about to explode; over the tracks that follow, she does. G.K.
45. Future/Andre3000 - "Benz Friendz"
45/58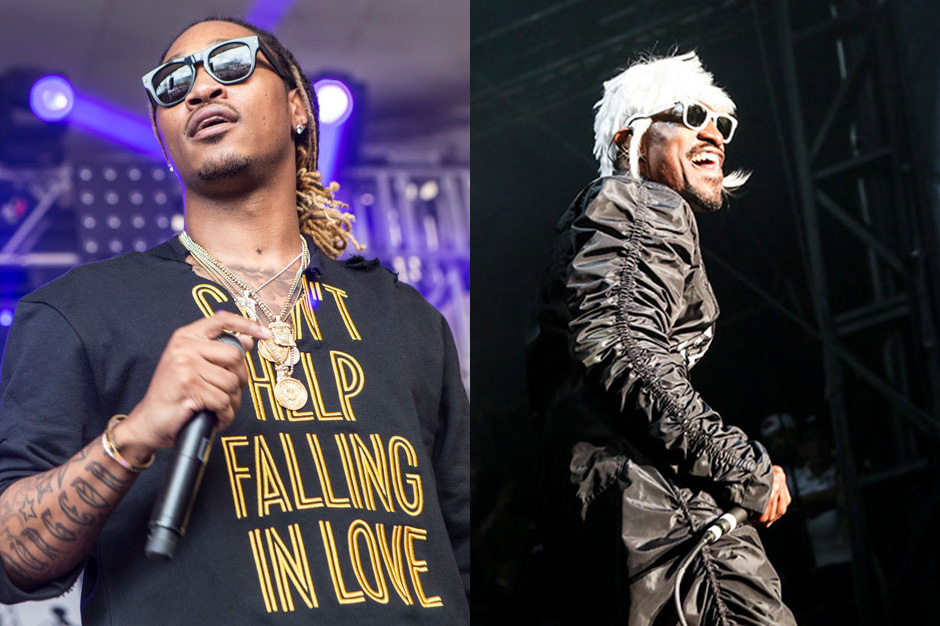 "I told that bitch I don't give a fuck about a Benz, bitch
I told that bitch I don't give a fuck about a Benz, bitch
I told that bitch I don't give a fuck about a Benz, bitch
And I don't want no bitch who need to have that kind of friendship"
That is, this the most Outkast track to come out of either member of Outkast since... Outkast. P.P.
46. Popcaan - "Waiting So Long"
46/58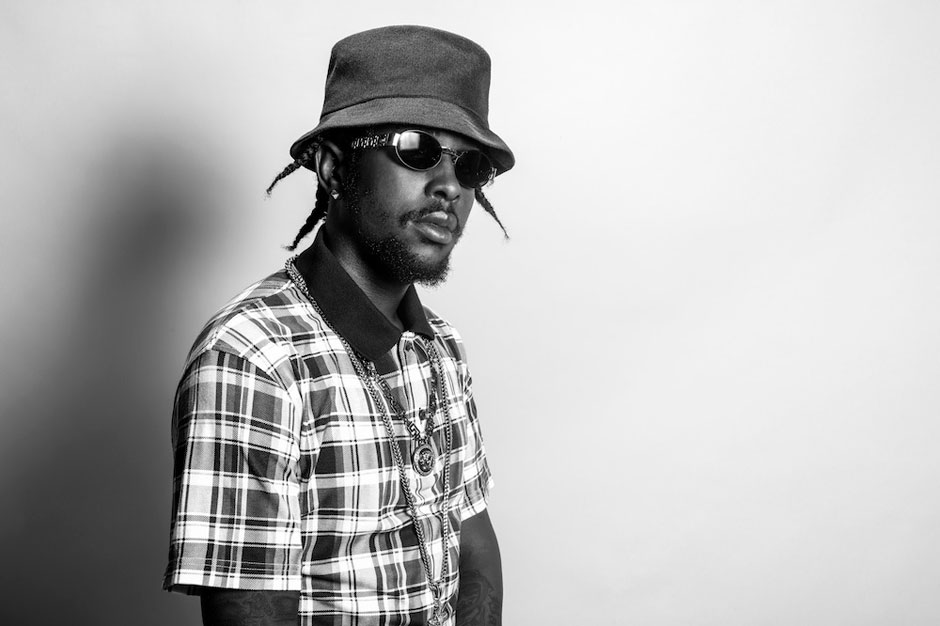 Never has a singer promising to "give you a cute baby" sounded so romantic. Popcaan's Where We Come From highlight is the dancehall anthem of the summer. P.P.
47. Protomartyr - "Maidenhead"
47/58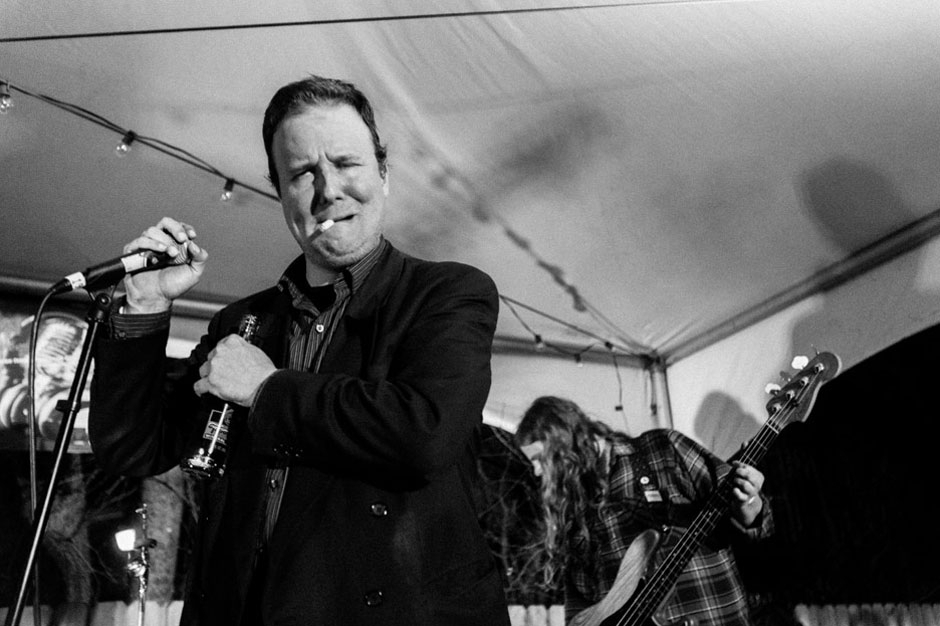 Protomartyr wrap their bleak worldview in inviting (but still profoundly grim) post-punk. For best results, consult "Maidenhead," the opening outburst from the Detroit foursome's oddly rewarding second album, Under Color of Official Right. Frontman Joe Casey resigns himself to one of his "dead moods" just before the track's taut, ringing melody — which, like the bandmembers themselves, feels as if it's about to snap — sails past. But don't be fooled: Casey isn't barking into the abyss; the abyss rests within him. K.M.
48. Caribou - "Can't Do Without You"
48/58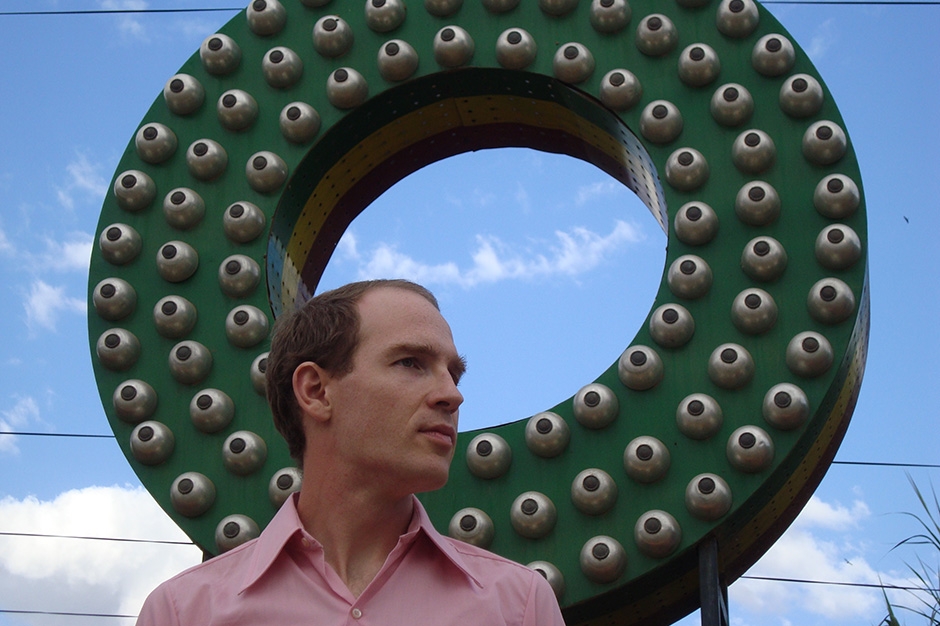 Like a technicolor zephyr come to cool the one-big-dance-floor that is our warming globe, the man born Dan Snaith returns to his Caribou moniker and lets loose a perfect tune. "Can't Do Without You" is aptly named, because though we loved his Daphni stuff, we never forgot how masterful Swim was, and we've been craving those lush and breezy — yet still emotionally hefty — house-owing songs ever since. The folks at Merge say this Our Love album is going to be Snaith's most soulful yet, and this gorgeous song does nothing to refute that claim. C.M.
49. Todd Terje - "Johnny and Mary (featuring Bryan Ferry)"
49/58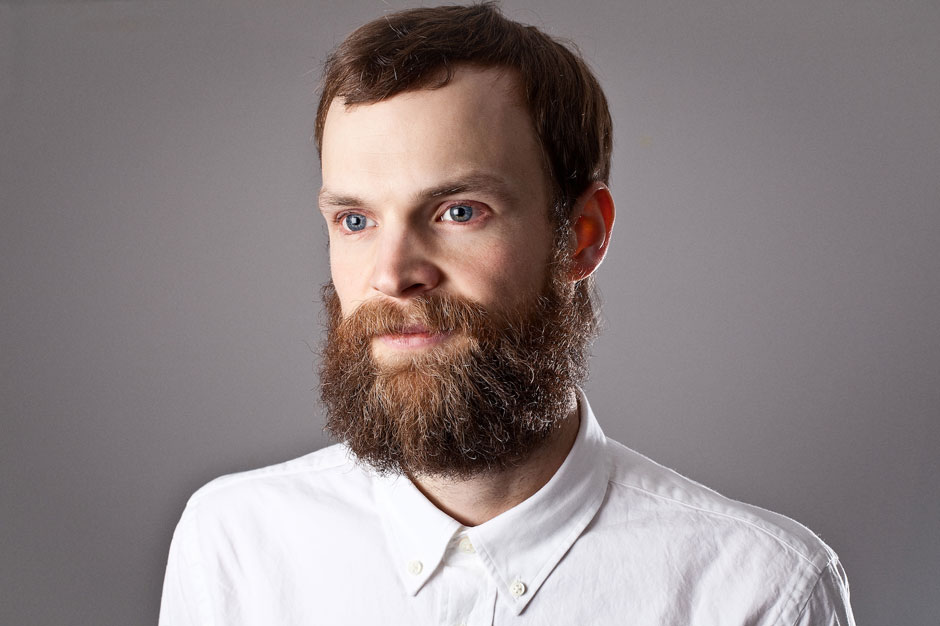 While Norway's normally insouciant disco revivalist goes in search of Berlin's "Take My Breath Away," a weary Bryan Ferry turns this Robert Palmer cover into a haunting tête-à-tête with mortality. P.S.
50. Speedy Ortiz - "American Horror"
50/58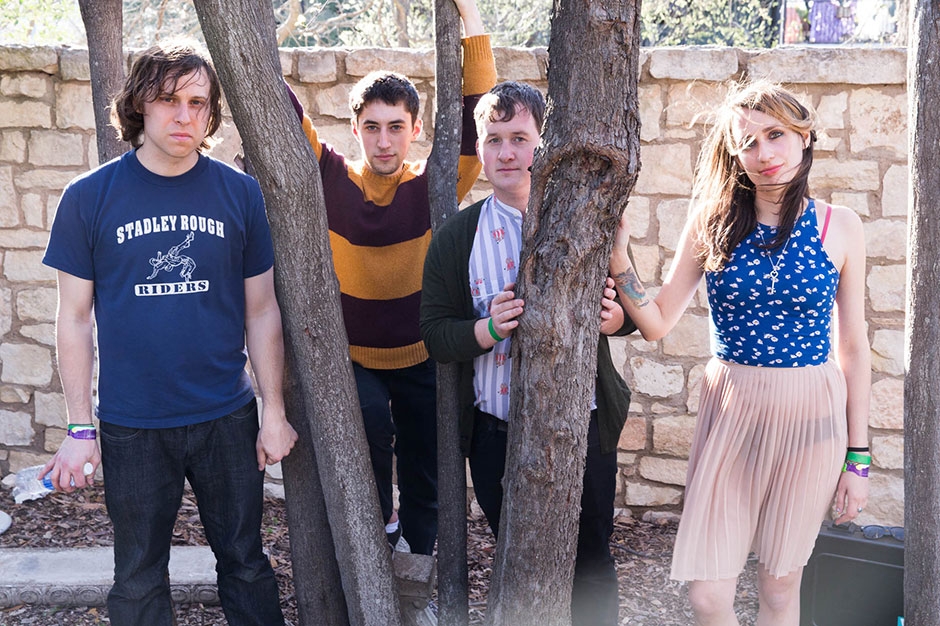 Speedy Ortiz's Real Hair EP ranks among 2014's finest efforts, not least because opening track "American Horror" finds the Northampton foursome making good on the promise of their proper debut album, last year's well-regarded Major Arcana. The band's knotty guitars and introspective POV remain intact, enhanced by the song's fuller, fatter production and frontwoman Sadie Dupuis' ever-sharpening gift for writing hooks. There's a certain kind of clarity to their fuzz. K.M.
51. War on Drugs - "Suffering"
51/58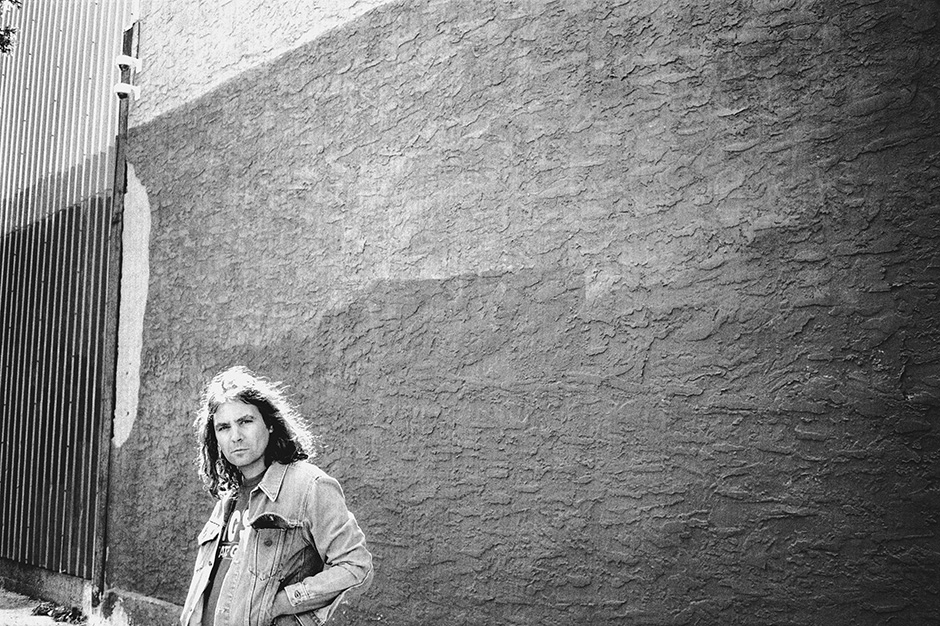 An exhilaratingly glum one-two punch, this song crystallizes pretty much everything that's brilliant about Adam Granduciel's whole brilliant album, Lost in the Dream. A cheek-to-cheek slow dance perfectly attuned to slow trains coming and full-moon fevers. It's record-collector rock, sure, but done with pathos and class. His simile game is tight — "Like a snowflake through the fire"— and the guitar tone is so perfect you want to bronze his stompboxes and their settings for posterity. Tremolo from here to fucking here, babe. P.S.
52. Jessie Ware - "Tough Love"
52/58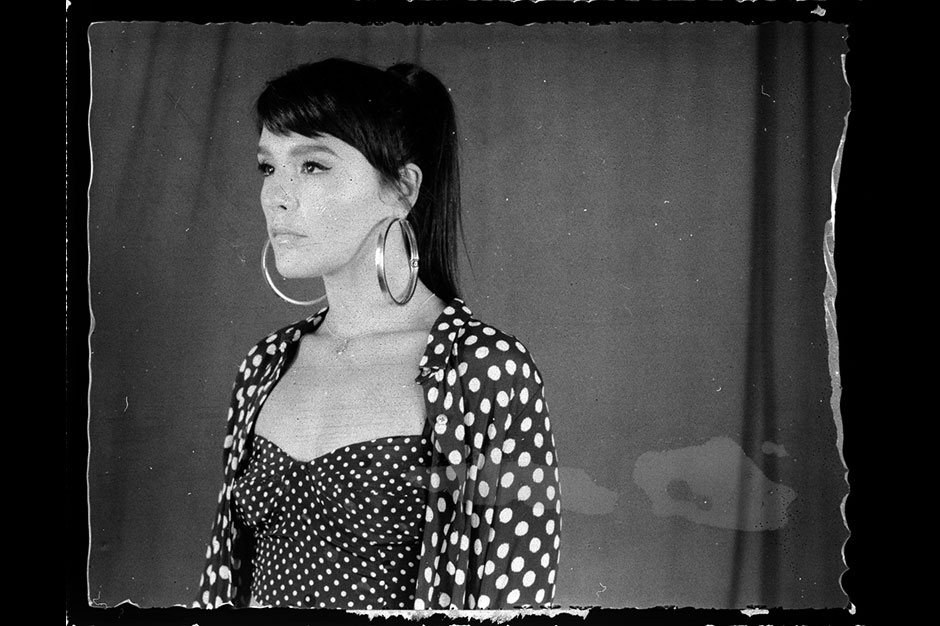 Leave it to Jessie Ware to make heartbreak sound like something that's open to negotiation. She's always done this, though; the singer's best tracks come from subtly powerful, poignant hooks bolstered by a coaxing wall of synths and the echoing drum machines that currently seem to dominate UK dance-pop. (With all of their expansive, epic proportions, both "Running" and "Wildest Moments" swirl around the singer's inability to reconcile her feelings about a past and persistent love.) On "Tough Love," the singer's inner conflict can't help but overflow again, with softly springing melodic flourishes that swell and deflate as Ware embattles herself once more. P.P.
53. Perfect Pussy - "Interference Fits"
53/58
Three glorious minutes of devastatingly raw self-analysis in which the vigilantly introspective Meredith Graves comes to noisy grips with the plaintive squall of inconvenient emotional truths. Namely, the terror and treasure of love's trembling catharsis — maybe you can relate. This is a hardcore epilogue to Sonic Youth's "The Diamond Sea," condensed for a roiling circle pit and written with the bittersweet acceptance that even classic love affairs end. C.D.
54. Cloud Nothings - I'm Not Part Of Me
54/58
Cloud Nothings' Here and Nowhere Else is easily their best album to date, and with "I'm Not Part Of Me" the band pummels through existential crisis with noisy guitars, brash drums, and a perfectly poignant pop hook. Emo or not, these guys are responsible for some of the strongest songwriting of 2014; each verse on the track could easily be massaged into an anthemic hook of its own. P.P.
55. Beyonce - "Partition"
55/58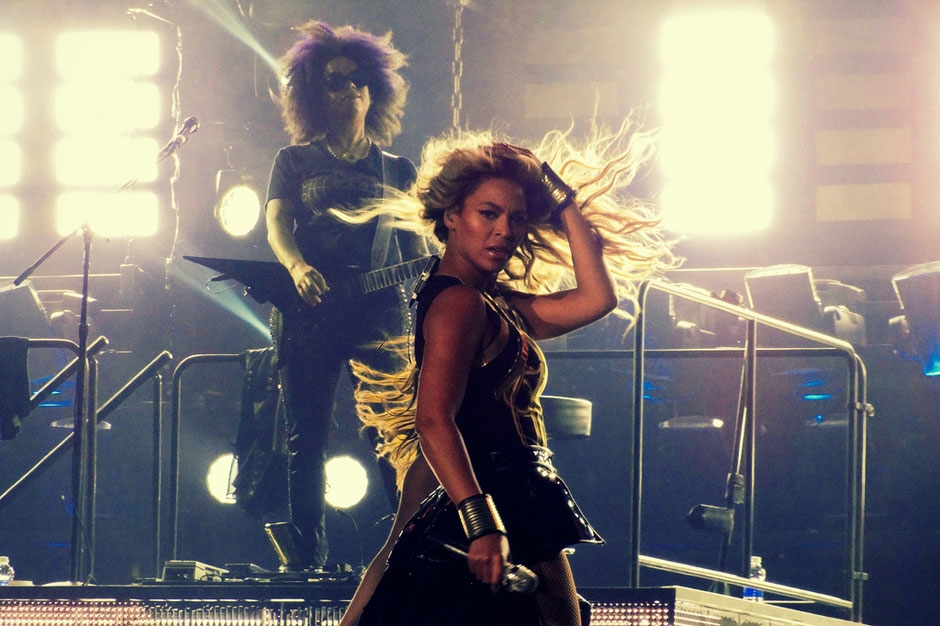 We could have done without the Monica Lewinsky reference, sure, but there's something intensely gratifying about all the raunchiness on the strip-tease, booty-dropping banger that is "Partition." The track oozes stunty swag and immediately became a coy anthem for pop-loving women; a song to flash and strut and snap to, and not only because the beat does too. Bey makes her French-speaking backup dancer coyly purr it during the bridge, though it's implied throughout: Feminists love sex too. P.P.
56. Future Islands - "Seasons (Waiting On You)"
56/58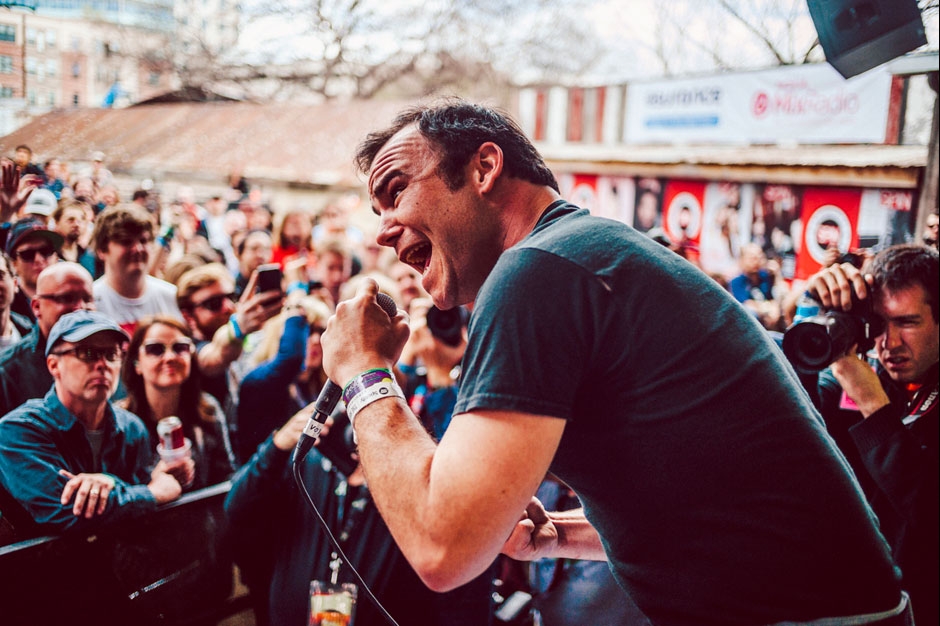 The heartening homage to Underworld's "Born Slippy" that first went viral (thanks to super-duper sincere lead singer Sam Herring's go-for-broke dancing on Letterman) and then stuck around thanks to its gorgeous Red State-sympathetic music video and a soaring, wizened hook about being disappointed in people around you. "People change, but sometimes, they never do," goes one of the more poignant lines. Damn. The bittersweet banger from a band who makes nothing but bittersweet bangers. B.S.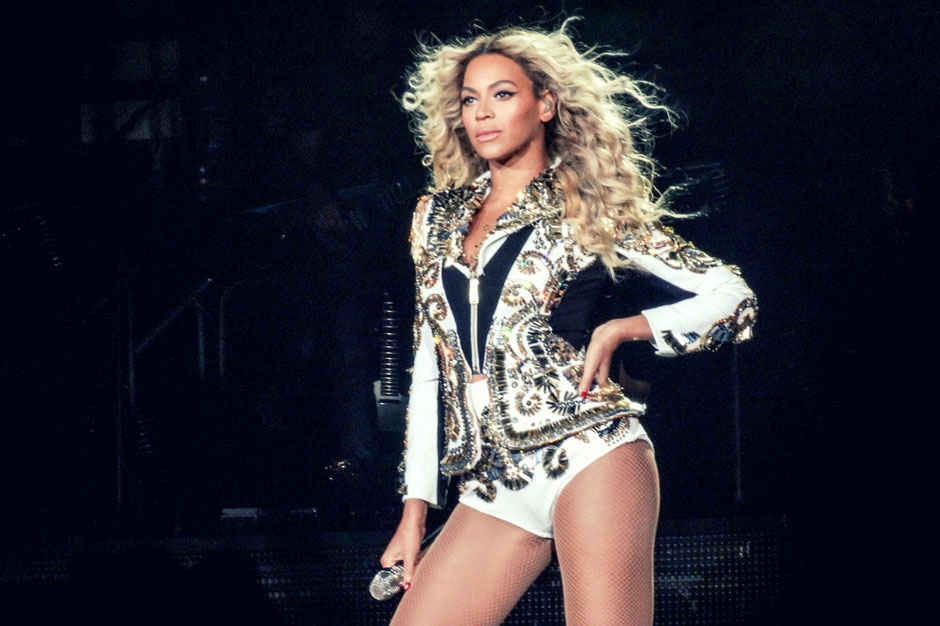 The still-miraculous Beyoncé has fiercer, sexier, drunker pleasures, it's true, but this cartoonishly adrenalized mash note (Ryan Tedder with the shameless bombast; The-Dream with the sweetness and light) is by far the most romantic, a lovelorn reminder to keep putting a ring on it long after you've actually put a ring on it. Let's just all agree to collectively forget who directed the video (and John Mayer's cover version, while we're at it). R.H.
58. Swans - "Screen Shot"
58/58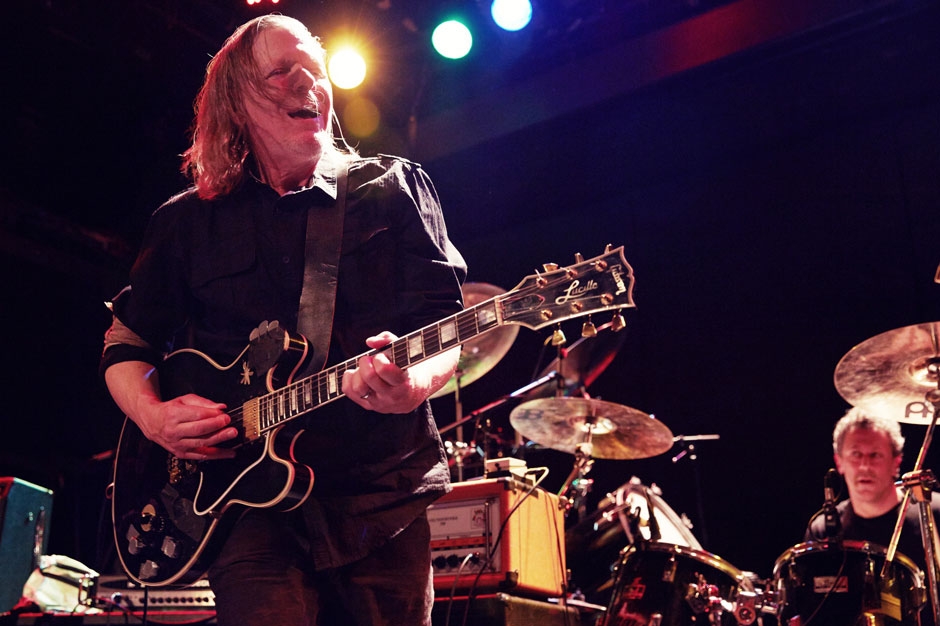 Tuned toms and taut electric bass stretch like a rope bridge across the void as Michael Gira and co. navigate the seam between being and nothingness. Huffing and puffing, Gira reels off a list of negations that's nearly as exhaustive as @everyword's — "No time, no now, no suffering / No touch, no loss, no hand no sense / No wound, no waste, no lust, no fear," etc. — but the band's supple, sensual, skull-peeling gamelan funk suggests a fullness that preexisted language and that will be there long after we're gone. After a climax of bells and chants and full-spectrum clang, the fadeout lasts a full 15 seconds, and the ringing in your ears feels like cosmic background radiation. P.S.