Underground hip-hop is not what it used to be, but that's a good thing. At its peak, "the underground" was its own separate and damn near equal scene, coming together to rally against the puffed-chest, money-burning attitude of Puff Daddy and friends, at the very moment when hip-hop became the biggest music in the world, and as a result could quasi-support an alt-lifestyle wing. Visible charmers like Common and Mos Def helped, too.
Since the late '90s, with record sales slowly but surely going down the tubes and younger generations growing hip to the oppositional shtick of the "conscious" set, whatever would even be considered underground has broken into too many pieces to properly track. With the arrival of the Internet's free-culture renaissance, artists could make their own way into the industry, or, in the case of rappers taken hostage by dodgy deals, out of it. Consequently, those broken pieces of the underground split into their own micro-scenes powered by open-eared experimentalism and eccentricity that these days produce some new weird mutant strain of rap on a weekly basis.
But before we go any further, let's do a little throat-clearing. Hip-hop on a mainstream or quasi-mainstream level is doing just fine, especially once you venture away from the increasingly bland rap-pop radio and the cooked books that are Billboard's hip-hop charts. To wit, there's the gurgling menace of Future's "Move That Dope" (including a verse from Pharrell about drone strikes! Conscious hip-hop lives!), the gloopy amorphous boom-bap of T.D.E. dudes like Kendrick Lamar and ScHoolboy Q, and the sparse strip-club techno of DJ Mustard. There's also this guy Young Thug who bellows and brays like a trappin' Tuvan throat singer. And just below the mainstream: the blunted gangster rap of Freddie Gibbs & Madlib's Piñata, the frantic boom-bap of Ratking's So It Goes, and the soft-focus ratchet music of Iamsu's Sincerely Yours.
Yet, there is plenty in the under-underground worth unearthing for its not-ready-for-primetime personality and never-meant-for-the-mainstream production, and too much of it flies under the radar because it's purposefully fringe-dwelling. Now, that shouldn't be a hip-hop sin, but often it seems like it is one in 2014, where everything has to be contrived into an event of some kind to gain any traction. Let's begin with the post-BASED drift-hop of rapper and E-40 progeny ISSUE on Liquid Wisdom. Building on "Based God" Lil B's ear for the ethereal and his delightful disinterest in conventional delivery, ISSUE veers from his already eccentric path and goes entirely off-road, crafting an improvisatory Buddhist Bay Area sound, full of tea talk and strange Keanu Reeves-in-River's Edge dude-bro vocals.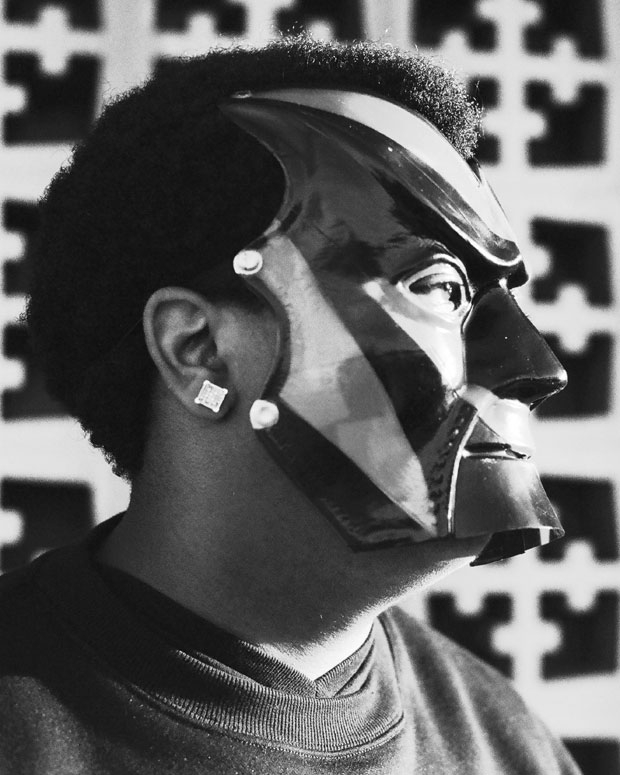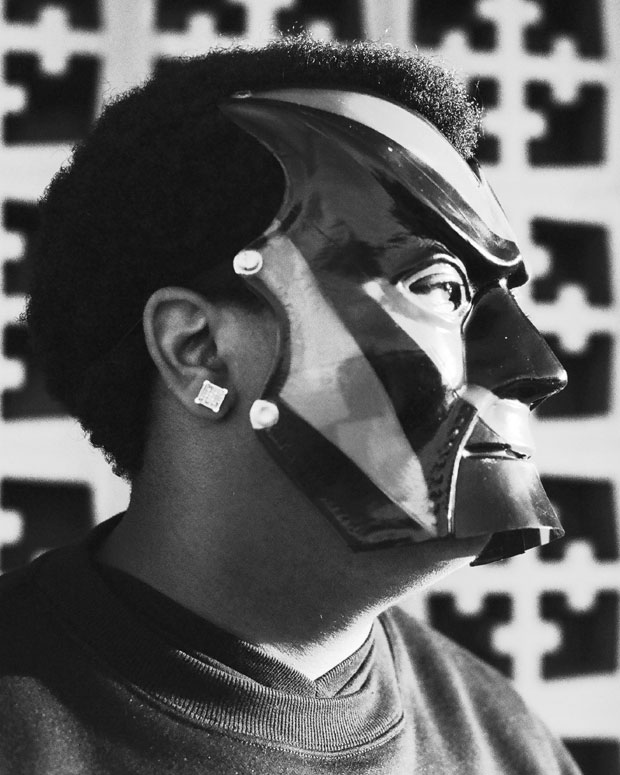 Liquid Wisdom is the most cohesive amongst a number of releases that allow rapping to sometimes take a backseat and just seem like another part of the blissed-out mix, where feeling and tone are as important as lyrics, man. You should also check out: Antwon's Heavy Hearted in Doldrums, which mixes twerk-talk with no wave nihilistic emotions; Cities Aviv's Come to Life, an empowering record of breezy electro-tinged beats and Burzum bark rap; Gorgeous Children's ICE, wherein the Pacific-Northwest duo deliver melted rhymes over beyond-faded Blade Runner samples; House of Avalon, the full length from lithe Little Rock, Arkansas inspirational spoken word meets Salt-n-Pepa rapper Kari Faux; and Return to the Village 1998 by Sensei, a hissing, marble-mouthed Japanophile MC who tops rap's recent animé fetishists by invoking feudal Japan instead, and as a result sounds like A$AP Ant dropped into a scene from Kurosawa's Ran.
If ISSUE and company are doing away with how rapping should sound or carry itself (these beats lean toward damn near new age pleasantries), then twisted boom-bapper Lee Bannon is taking a similar churlish approach to production: His album Alternate/Endings is a full-on drum'n'bass record. Rap is the starting point for Bannon's beatmaking, which is hip-hop in spirit more than sound, shot full of electronica and noise. Bannon's been moving at an impressive creative clip, sneaking away from glitchy hip-hop since 2012, and Alternate/Endings marks his first release that barely scans as hip-hop at all. For those listening closely, though, his slavish tribute to '90s dance is informed by the vinyl crackle calm of DJ Premier, the sample slicing of Dilla, and the crawling bass bursts of DJ Screw, along with d'n'b heroes like Goldie, of course.
Bannon's album marks another moment where rap just stops sounding like rap, one that also includes Ibn Inglor's New Wave and New Wave 2, which finds the young Chicago rapper mixing in-the-red electronics with swaggering rhymes that evoke Kanye West's Yeezus and the kitchen sink industrial-hop of Travi$ Scott, if those guys were interested in something more than superficial edginess. See also: Juiceboxxx's Front Seat of the Takoma, wherein the Los Angeles (by way of Milwaukee) D.I.Y. rapper proudly declares his allegiance to Public Enemy, Guided by Voices, and Suicide at the same damn time; Hprizm, previously known as High Priest of the Antipop Consortium, who put out AKHI and KUSH, two trip-hoppin', genre-flaying, Sun Ra-invoking instrumental hip-hop EPs; and Leikeli47's LK47, a supremely slept-on release from the ski-mask rocking Brooklynite who mixes party-friendly delivery with knotty gender pontification. And don't forget B L A C K I E, whose cassette Fuck the False is a roughnecked reminder that dude was doing this noise-rap thing long before the much more beloved Death Grips and Clipping.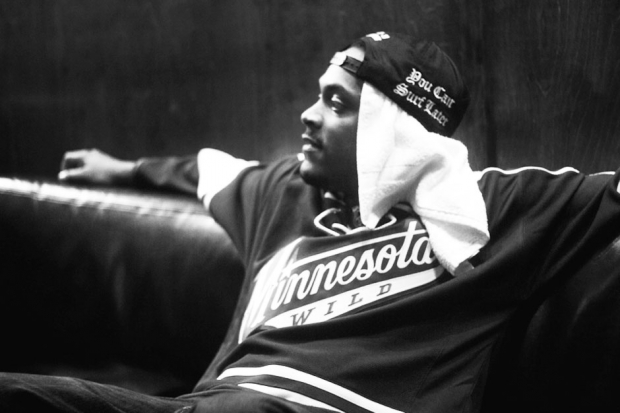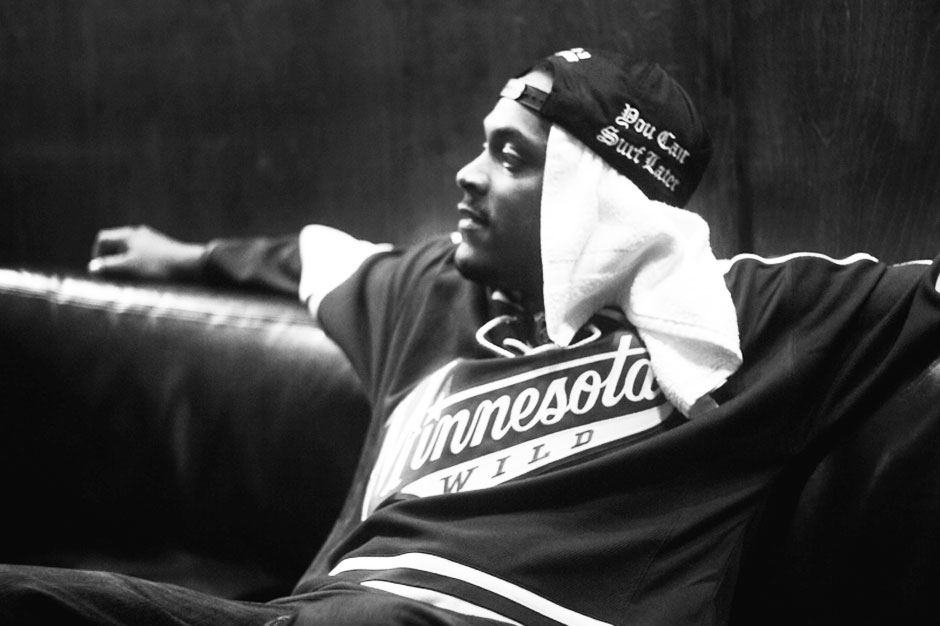 Rap is often at its best though, when it is meeting the mainstream halfway or subversively taking the sounds and tools of the radio and twisting them, rather than kicking against the mainstream with all its might. Consider Violence, from the Atlanta rapper/producer who goes by the rap name the Devil and takes the streets-haunted menace of trap to even darker territory. The record is the ultimate middle finger to that horrifying "Harlem Shake"-inspired EDM "trap" moment of a couple years ago, as well as an attempt to top the recent spate of darkwave hip-hop by including atmospheric news clips and, hey, a Dillinger Escape Plan sample too! It's an immersive listen.
For more radio rap transformed into experimental weirdness, check out Cashy's Platinum Plus, a terse stoner swag rap release from the thrift-shopping, Miami Vice-invoking rapper with a goofball sense of humor and an ear for blunt-scorched production; Le1f's Hey, which resurrects 2012's underground hit "Wut," combining it with a series of post-everything club rap that shuffles and whirs like some lost cyberpunk movie soundtrack; DaVinci and Sweet Valley's Ghetto Cuisine, which features Wavves bro Nathan Williams and his real life bro Kynan producing garage rock inspired boom-bap for gruff street tough, DaVinci; and The Outfit TX's Cognac/Four Corner Room, a double album from the Dallas trio that's two-plus hours of sprawling, trippy country rap that nods to Carl Orff and John Carpenter, as well as the usual suspects like Three 6 Mafia and UGK. Finally, don't miss the likeminded G-Side, whose comeback album GzIIGodz sounds like Tangerine Dream dropped in the trap.