While Tim Presley was recording demos for his upcoming Drag City debut, For the Recently Found Innocent, something felt inexplicably off for the Los Angeles guitar wizard. "[The songs] didn't move me in the same way that other home recordings did," he recalls. "I knew they were good but they weren't working in that capacity. I don't know what the deal was. It was like my room turned on me."
During the four-plus years he's been performing as White Fence, the prolific songwriter's approach has largely been the same: He writes hundreds of scuzzy-riffed songs in his Echo Park apartment, and in his spare time records the chirpy purrs of his Manx cat, Clifford, and the sounds of the ice cream truck across the street. Presley is a mad scientist of analog tapes, recording at a feverish rate that rivals Guided By Voices' Robert Pollard.
Yet everything Presley composes — aside from White Fence, he also served in the freewheeling psychedelic band Darker My Love — is bred from a fascination with growth and trauma. Out July 22, the follow-up to last year's stunning Cyclops Reap is rich with reflections on post-traumatic stress disorder and veterans' struggles to assimilate back into everyday society, a subject Presley has strong ties to, considering his military-family background.
"When my dad [who served in Vietnam] died, I got some weird strength or something. That's the same time when the White Fence thing started. Stuff kept pouring out of me," he remembers. "I don't know if that's part of the grieving process. But it's really strange how something like that impacts someone, in a positive way though."
The result is a gorgeous listen, a paradigm-shifter for the seasoned songwriter. The generous feedback coating his previous works, notably 2012's Family Perfume Vol. 1 & 2, is stripped down. Presley's harmonies are radiant, gleaning with a newfound resonance, the melodies sharpened.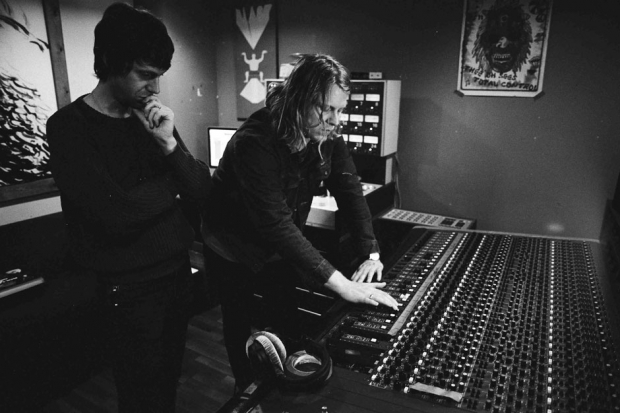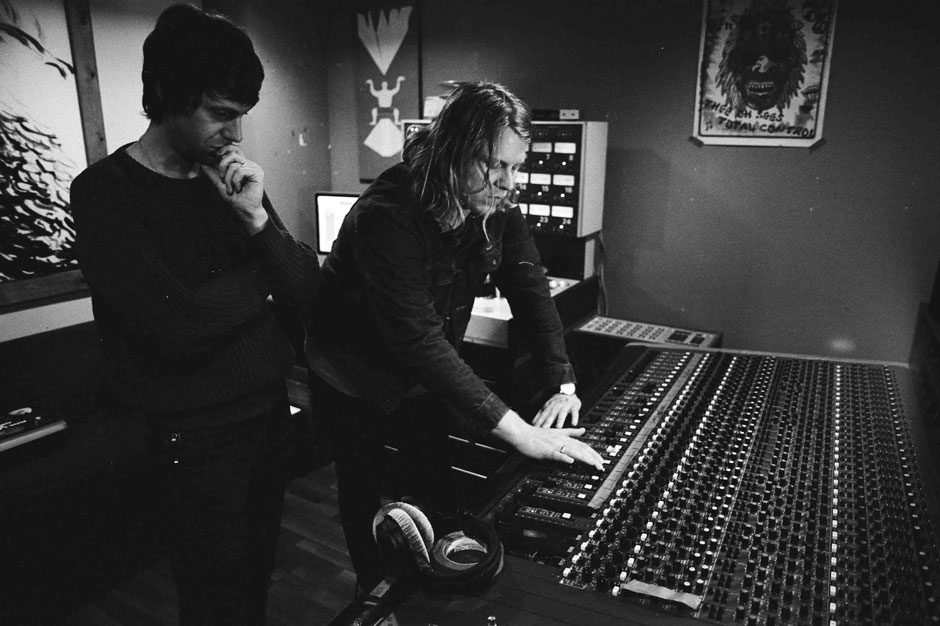 Fellow psychedelic compatriot and friend Ty Segall, who collaborated with Presley on the 2012 sun-baked garage opus Hair, insisted he produce the new effort. For the Recently Found Innocent was recorded in spurts during January in Segall's garage-turned-refurbished L.A. studio, a space Presley describes as a "small, sweaty room with an eight-track." When the pair sat down to record, talking ceased completely.
"I don't even really remember talking to each other," Presley says. "It's like, 'What's in your brain? Let's put that into tape right now.' That's how we speak to each other." The pair drove to San Francisco after finishing the record and enlisted Eric Bauer — the go-to mixer for Thee Oh Sees and Sic Alps, among others — to sprinkle on the finishing magic.
Presley's latest feat pays homage in part to L.A.'s freaky musical lineage. "Hard Water" recalls Woody Guthrie's folksy strums, while Ariel Pink's paisley-tinted musings shine through on songs like "Fear." Red-faced wolfmen, paranoid delusions, and ominous ravens are all characters on For the Recently Found Innocent, threaded into twangy and lysergic numbers. But when Presley speaks about innocence, it's not so much about being pious, but lifted.
"The concept of innocence is to be free of all these things: fear, anxiety, greed, envy, hate, anxiety," he explains. "It's kind of a nod back to the growing faith idea, which is if you let go of all these petty things you can actually do something and be a real human."